NEWS and Blog
Mar. 10, 2014 | Posted in Reports, Bag Making & Leather Arts | Tags:


Staff Blog≫

Shoe Making lesson ( March 4, 2014 )
Today, students are working on the shoe sole.
In this lesson we introduce the preparation for the Goodyear outsole stitching.
With a bifurcated punch (i.e. leatherworking tool), they punch the holes starting from the heel part.
Since this type of seam, called welt seam, is visible when the shoe is completed, it's important to hand stich following carefully the edges of the uppers.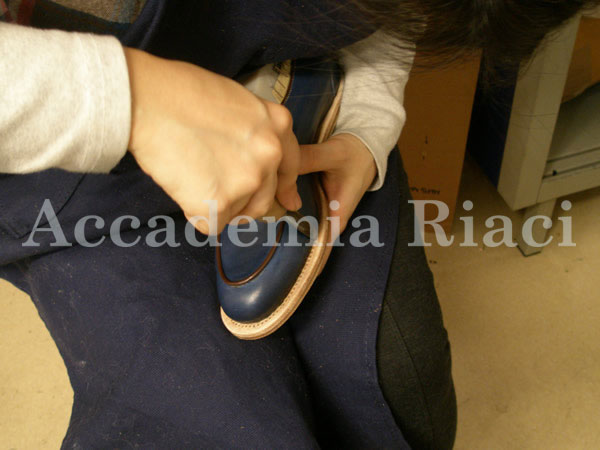 Since the perforating process requires some strength, the students work, remaining seated.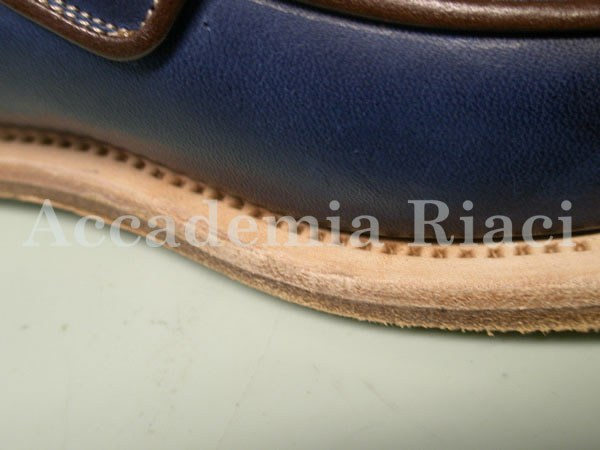 This is the approximate distance to keep from the upper, when punching the holes,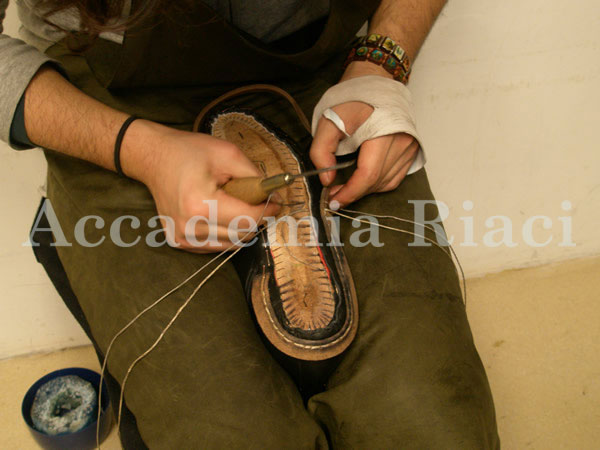 This is the sewing of the welt.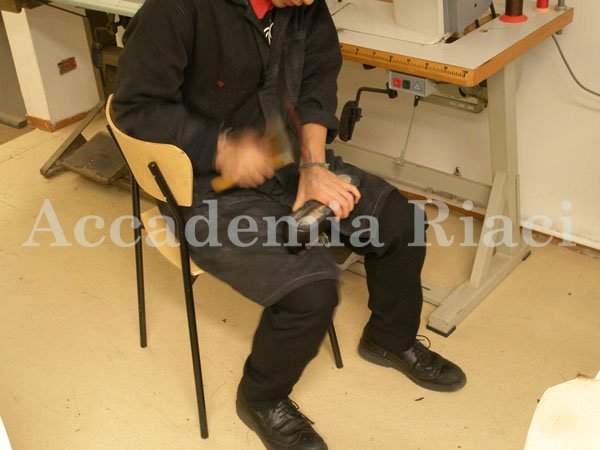 In order to reinforce the sole, they put a metal plate called shank. At the end they define the shape by hitting the sole with a hammer.