NEWS and Blog
Feb. 03, 2014 | Posted in Reports, Flower Arrangement | Tags:


Staff Blog≫

FLOWER ARRANGEMENT 3rd lesson (24th January 2014)
Today, we're going to check out the Flower Arrangement lessons held at an actual flower shop. The student has no prior experience, but Prof. Claudia is a veteran who has been working in this field for 30 years, and students can make amazing works together with her.
Today's lesson is on flower arrangement using glass vase.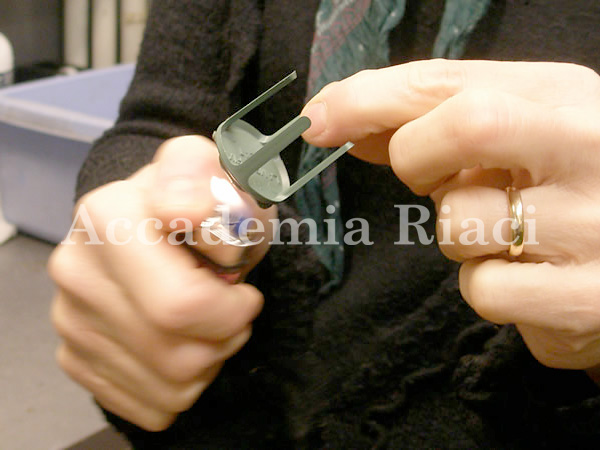 First, attach a green adhesive tape, called Oasis Fix, to a small plastic pedestal, and soften it with heat using a lighter.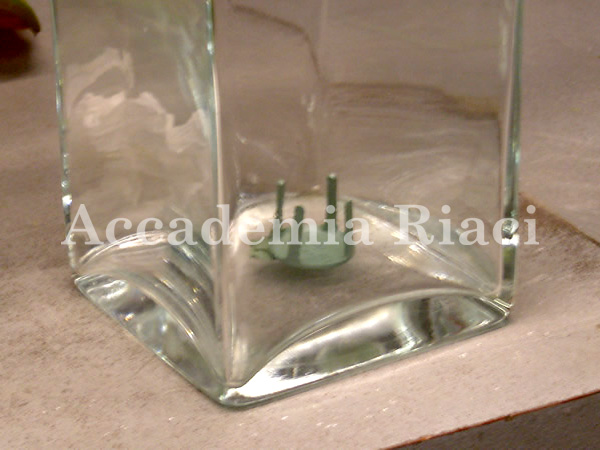 Then, place the small pedestal at the bottom of a vase, on which a sponge will be fixed.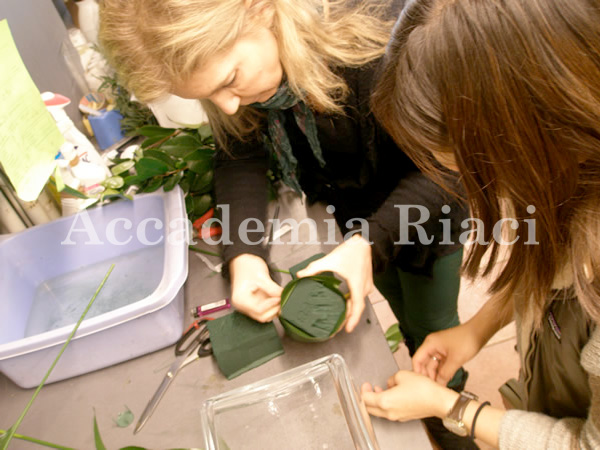 The sponge is covered with a leaf of a plant called Aspidistria, before being fixed on the pedestal.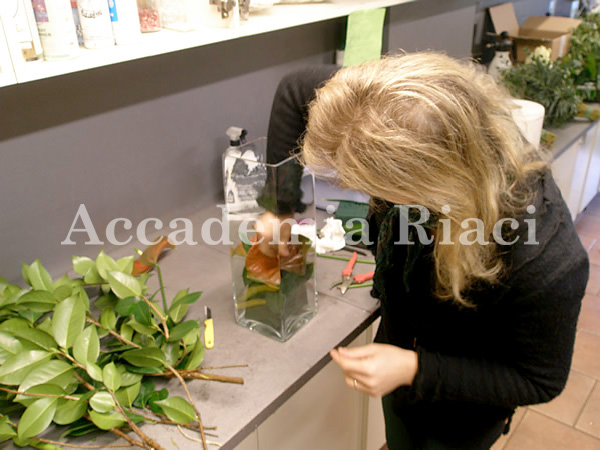 Us also Camellia leaves to cover the sponge better and then it is ready for arrangement of the main floral composition.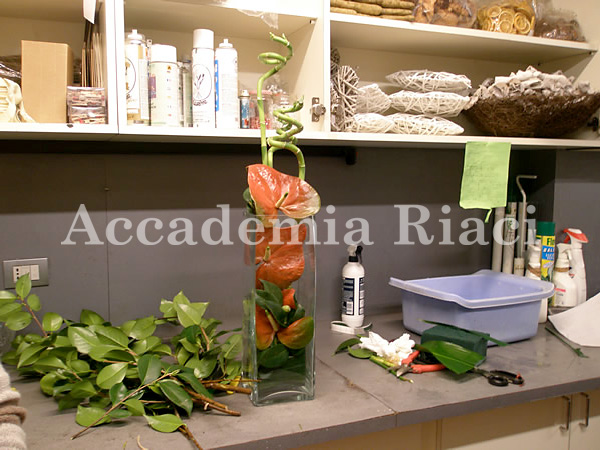 This is the model by the professor, as a reference for the student, who is going to arrange her own.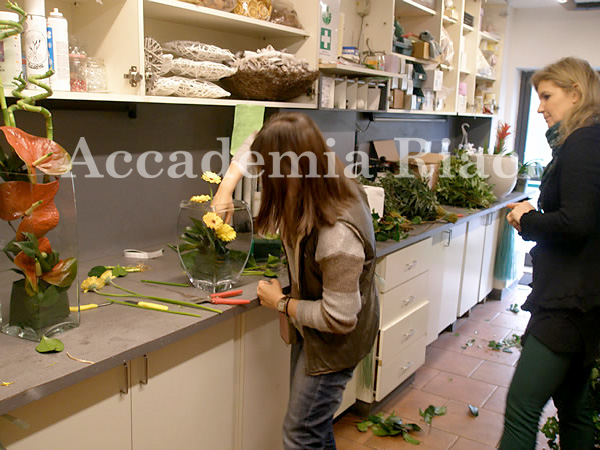 Her glass vase has round shape, so the teacher chose Gerbera as the main flower for the student's composition.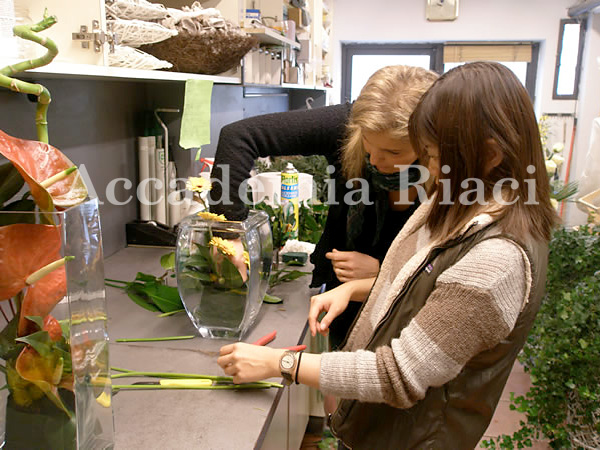 "The Gerbera stem has a sponge-like texture, so it's easier to pierce it if you hold the stem tip with your fingers", says the professor.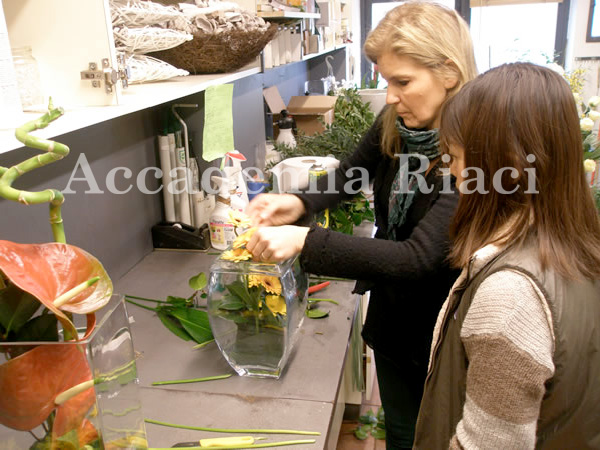 As the student's vase is also lower than the teacher's model, they don't develop the composition vertically, but with the Gerbera's head a little bit above the vase's height. Adjust the spaces between flowers and the composition is complete!
The lesson continues, and the student completed also a beautiful wreath (on her lesson request) and 3 types of bouquet.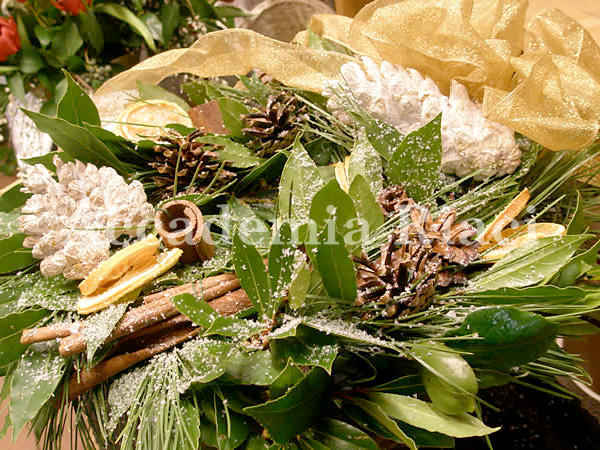 The snow effect is wonderful!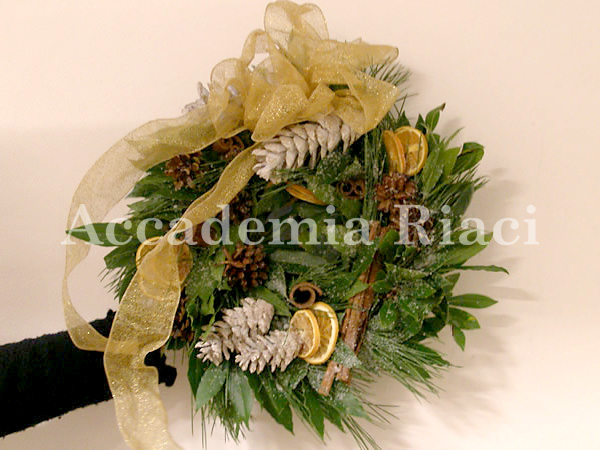 That's how it looks like when hung on the door or wall.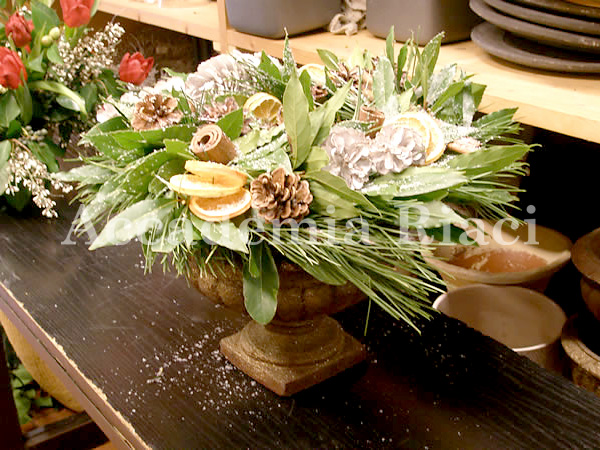 You can also place it on the a high vase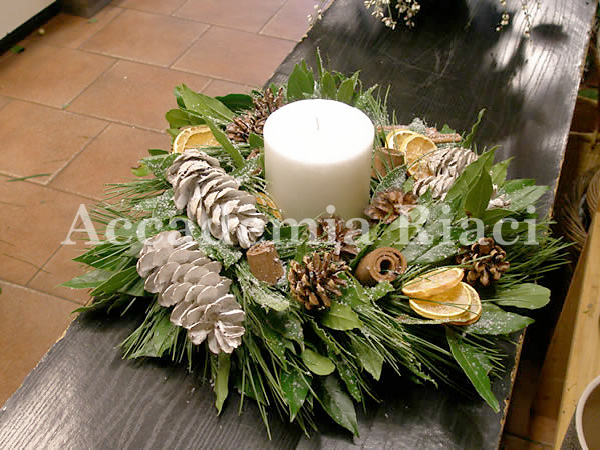 If you put a candle in the middle, it becomes even more beautiful.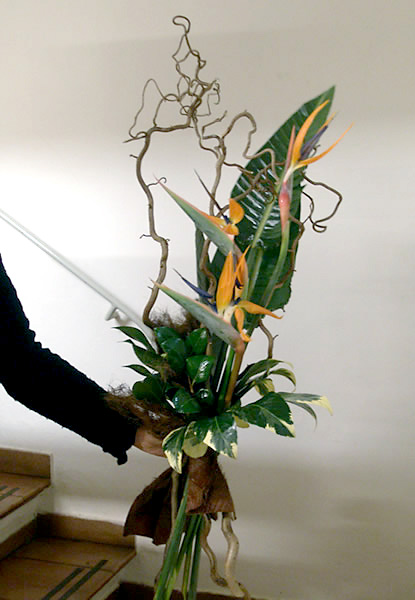 A bouquet made with natural elements: twisted branches, Strelitzia flower and its leaves, coconut skin. The student undoes the teacher's composition and tries to recompose it again, as exercise.
With the same materials they create a different type of bouquet.
This time she used: Strelitzia, a white rose, a Camellia and Sheperd's purse. The final effect is completely different!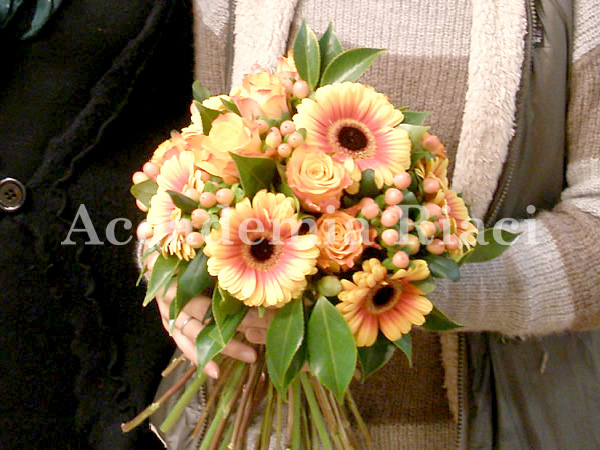 This time the student will try to create a new one all by herself.
It's a very cheerful and cute bouquet!
Although the student was a total beginner, the teacher agrees that she did flower arrangement really well. The student herself found flower arrangement to be a very creative activity and that she can experiment with a variety of materials. Thanks to this experience, she is now willing to learn this subject more professionally.