NEWS and Blog
Jan. 31, 2014 | Posted in Reports, Bag Making & Leather Arts | Tags:


Staff Blog≫

Bag Design (29 January 2014)
This student is attending Bag Design course held by Prof. Bicci.
The student is applying colors to the scanned draft design using Photoshop.
It has very unique fastener and the handle!
freehand draft
For the leather part, the student applies a caramel color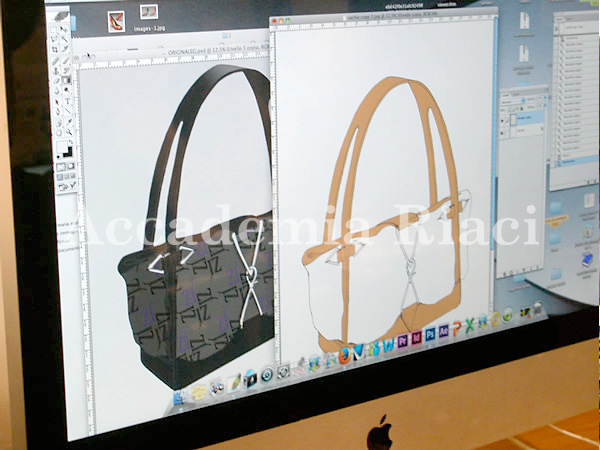 On the left, the same design with back color.