NEWS and Blog
Un saluto a tutti!!
Florence is known all over the world as a city with legendary artistic heritage
The 1966 Flood of the Arno River in Florence damaged or destroyed millions of masterpieces of art. It is considered the worst flood in the city's history since 1557. With the combined effort of Italian citizens and foreign donors and committees, or angeli del fango ("Mud Angels"), many of these fine works have been restored. New methods in conservation were devised and restoration laboratories established. However, even decades later, much work remains to be done.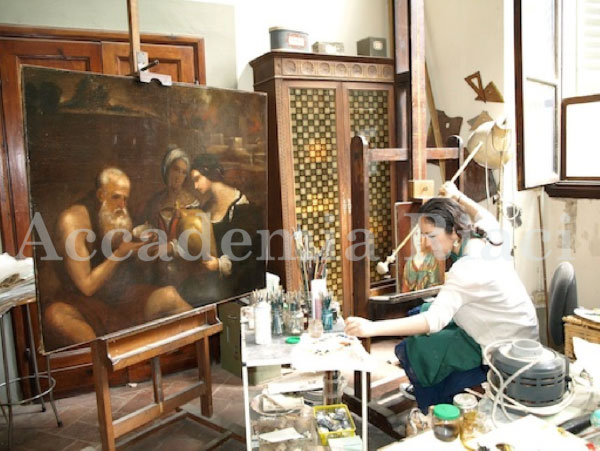 In our Restoration of Paintings course you will learn various techniques in preserving and restoring historical inheritances through both traditional and the most current techniques. You will restore real the 15th century painting.
Increase your appreciation and understanding of how historical artworks are constructed and acquire an understanding of restoration and the process of evaluating genuine antiques.