Up-to-date report from one of our students!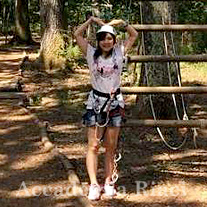 Reporter
Mio MIYAZAKI
Nationality: Japan
Course: Internship
Program: Internship
Period: Jul. 1,2015- Jun. 30,2016
アカデミアリアチのアシスタントをしています。
学校内の授業風景や、学生さんの日常生活、フィレンツェで起こるいろんな出来事をお伝えしていきたいと思います!
Mar. 08, 2016 | Posted in Top Stories, Internship , Assistant Reports | Tags:Mio MIYAZAKI, Internship | Language:



Reporter: Mio MIYAZAKI | Course: Internship
2016年2月23日~25日に、国際革製品見本市「Lineapelle」 がミラノで開催されました。
今回アカデミアリアチのカバンデザインを勉強している学生さんに協力してもらい、展示会のお話を聞かせてもらいました!!

Dal 23 al 25 febbraio si è tenuta a Milano l'esposizione internazionale "Lineapelle".
Questa volta ho chiesto agli studenti della scuola di raccontarmi la loro esperienza.

公式HPからも情報を見ることができます。(イタリア語・英語・中文のみ)
E' possibile avere più informazioni sul sito ufficiale.
http://www.lineapelle-fair.it/it

以前はボローニャで開催されていましたが、2014年からミラノへ移行しました。
年2回行われ、それぞれ春夏コレクションと、秋冬コレクションに分かれています。

Fino al 2014 la mostra si faceva a Bologna, dopo e' spostata a Milano.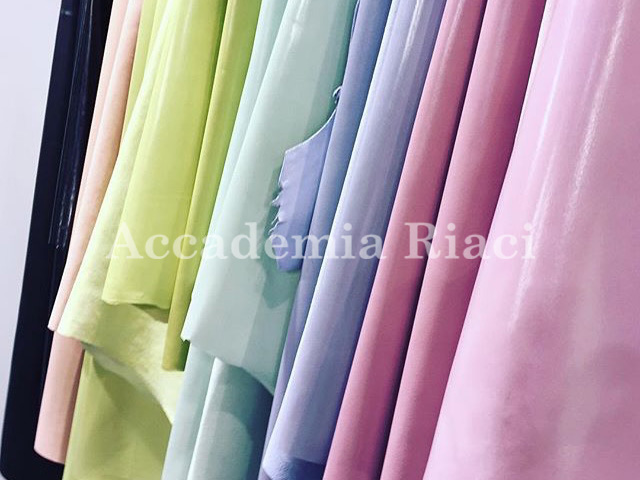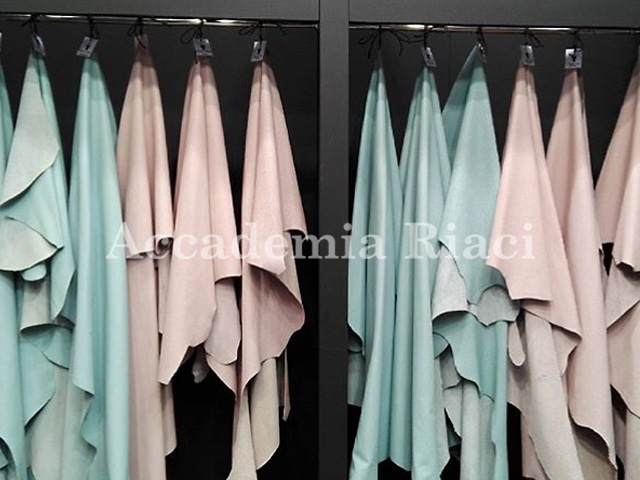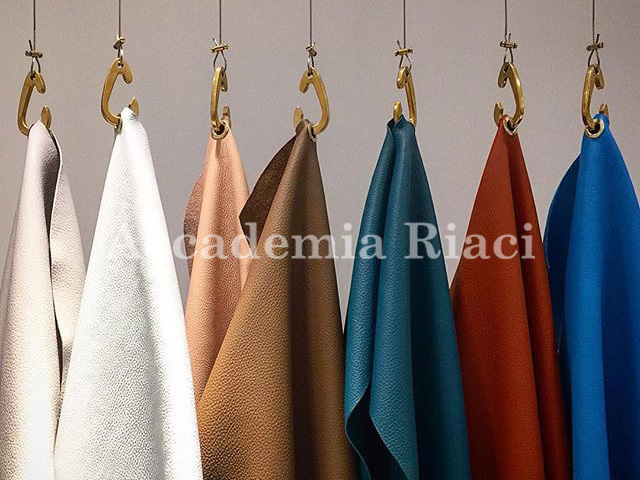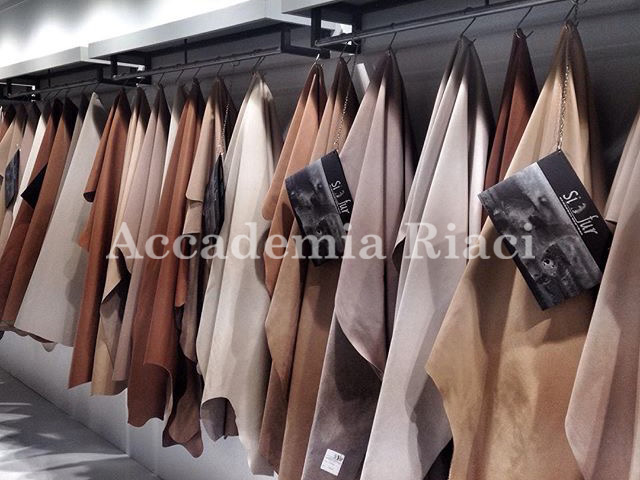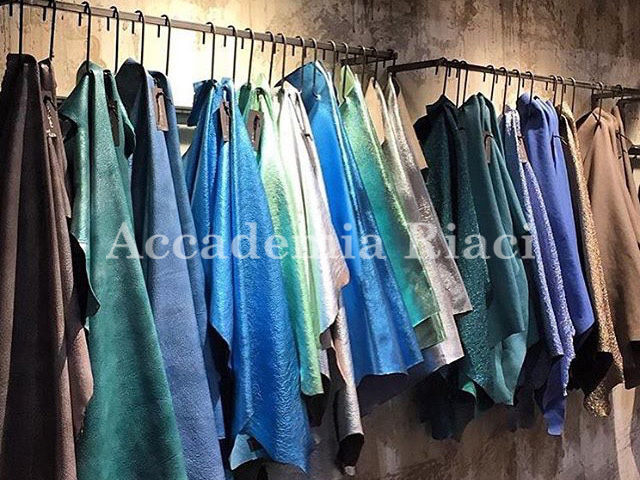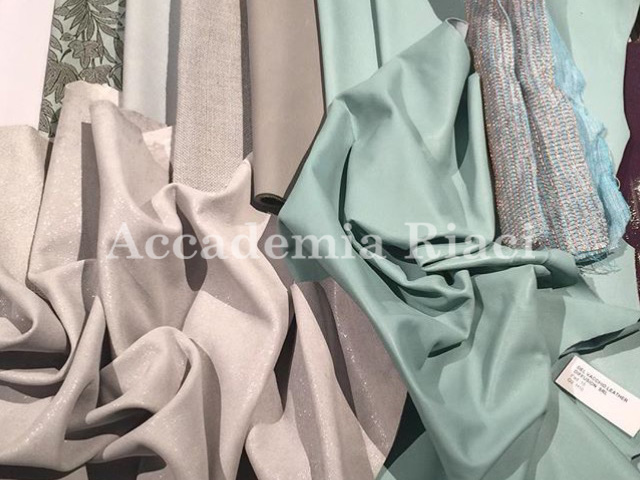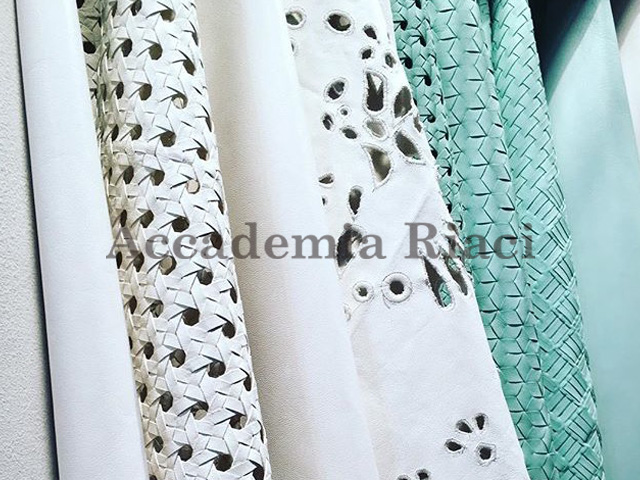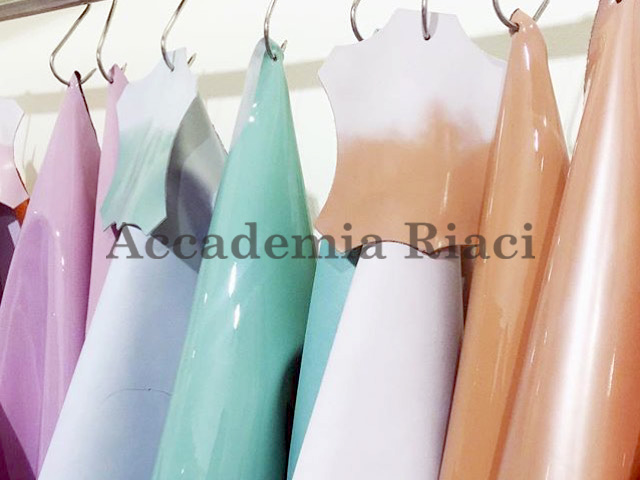 今回のコレクションでは、全体としてパステル調の淡い色や、濃い色であっても彩度を抑えた落ち着きのある色合が2017年春夏のトレンドレザーとして展示されていました。

Il trend di questa edizione sono i colori pastelli e tenui.

中には、革の買い付けをする学生さんも居ました。
靴や鞄などの作品をその場でプレゼンテーションして、売り込む姿も見られます。
逆にサンプルをいくつか貰って、革からデザインのインスピレーションを受けるのも一つの方法です。
学生さんたちは授業以外でも、積極的に展示会やショップへ行って、常にトレンドリサーチをしています!

Uno degli studenti del corso shoe making ha comprato della pelle per un suo progetto.
I presenti hanno anche avuto l'opportunità di mostrale il loro portfolio alle aziende presenti alla mostra.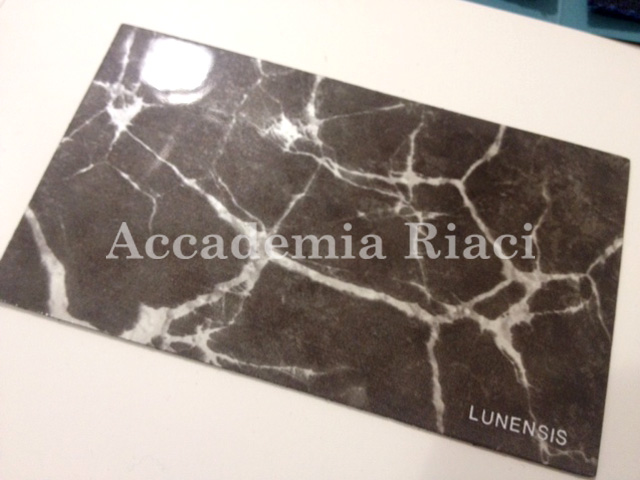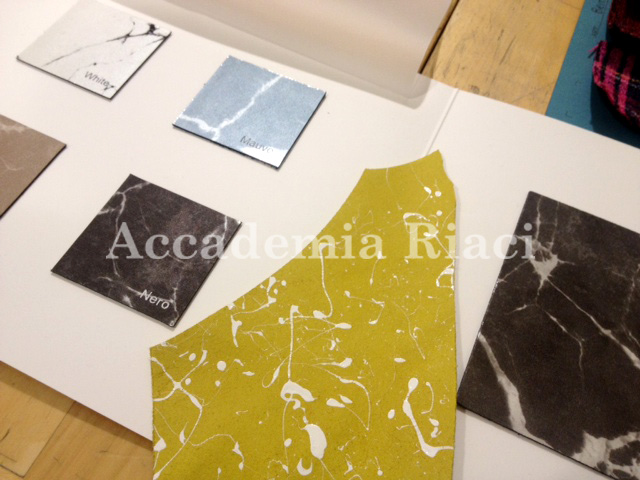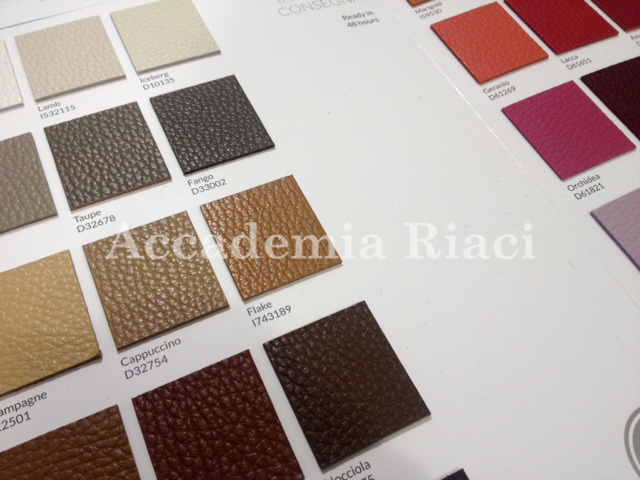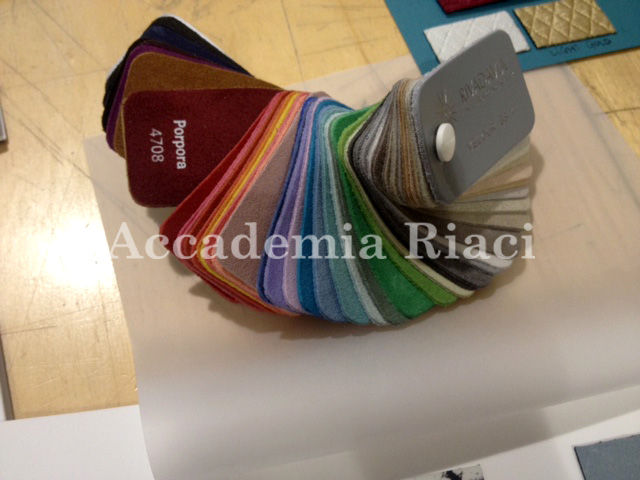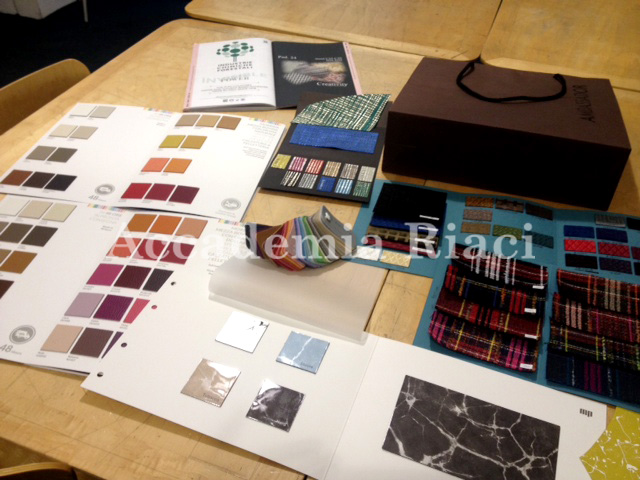 アートレザーも種類が豊富です。
こちらは大理石を模した革です。
エナメル加工してあり、一見本物の大理石のようでもあり、高級感にあふれています。

素材と環境を配慮しようという傾向から、"エコ"に対する取り組みも広く見られました。
イタリア語で言う、「ecopelle(エコペッレ)」はフェイクレザー、「ecopeliccia(エコペリッチャ)」は、フェイクファーです。

日本エコレザー基準は、天然皮革であること、廃棄処理が適正に管理された革であること、化学物質の使用制限が一定の基準を満たしていることが条件なので、意味合いがまったく違ってきます。
また、食用の動物の革を使用し、捕獲された動物を大切に活用することで命に対する理解を深めようという働きかけでもあります。

In giapponese "eco lether" non è la pelle finta (al contrario di "ecopelle").
E' invece la pelle residua degli animali commestibili

2015年入学のコースも、いよいよ終盤にさしかかり、それぞれ最終作品を仕上げ、自身のコレクションとしてまとめる段階へと入ってきました。
4月にはポートフォリオの制作授業も行われるので、卒業後に作品をプレゼンテーションする力も習得できます!
みなさん、ラストスパート頑張ってくださいね!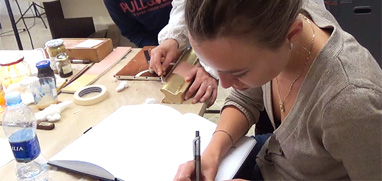 At Accademia Riaci, we are recruiting Course Reporters from our students. The students who are chosen to become Course Reporters are given 10 % of the tuition as their scholarship fee.
The Reporters who have submitted excellent reports will have his or her profile posted on our school website for the next 5 years as an alumnae and will be able to connect with their business chancesafter their graduation.