Accademia Riaci
Student Reports
Read all class reports from our students!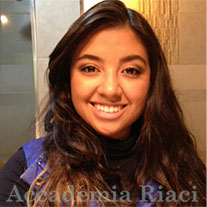 Reporter
Emilia Asanza
Nationality: Ecuadorian
Course: Jewelry Design, Jewelry Making
Program: One-Year Course
Period: Sept. 8, 2014 - Apr. 24, 2015
She studied jewelry making in Ecuador for 3 years, and came to Italy to study new techniques of Jewelry. She chose Italy because Italy is the cradel of arts and place with great artists. She'd also like to learn more about culture, gastronomy and Italian people.
Mar. 19, 2015 | Posted in Reports, Jewelry Making , Student Reporter | Tags:Emilia Asanza, Jewelry MakingReporter: Emilia Asanza | Course: Jewelry Making
This week in my jewelry making class I continued to make my ring.
This ring has a geometric figure inside and I designed it to be with little stones on top of it. I have to file it a lot because it has to have a perfect surface.
On my setting stone class, I still need the help of the teacher because this kind of work requires a lot of time and practice.

Esta semana en las clases de making, continue con la elaboracion del anillo.
El modelo del anillo, es con figuras geometricas y tiene piedras pequenitas en la parte superior del anillo. Para realizar este anillo, hay que limar mucho para darle la forma de cuadrado
En la clase de en engastar piedras, continuaba engastando las piedras de mi anillo, ya que es un trabajo municioso y todavia requiero la ayuda del profesor.

今週もジュエリー制作のクラスでは指輪制作を続けました。
この指輪は内側が幾何学的な形で、上に小さな石を飾るデザインにしました。表面を完璧に仕上げるためにたくさん削らなければなりませんでした。
宝石セッティングのクラスでの作業は、まだ先生に手伝ってもらう必要があります。もっと練習を積まなければなりません。
Stone Setting class
宝石セッティングのクラス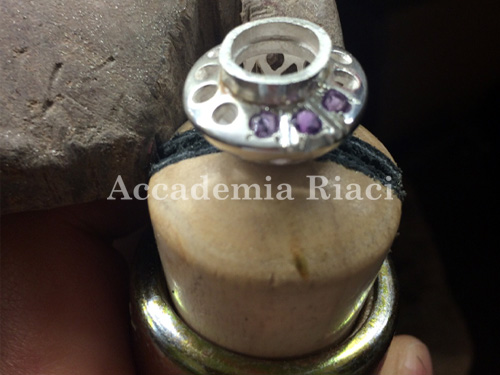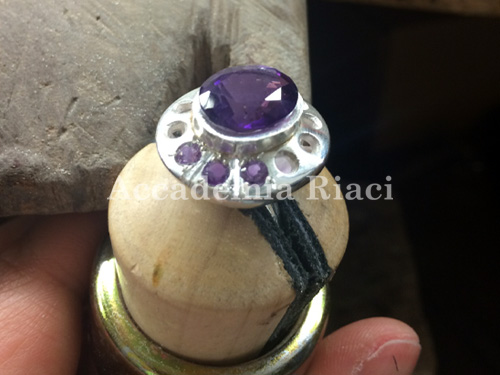 In art visit lesson we went to Museo Novecento, this museum has over 300 paintings and independent exposition, it is located in front of piazza Santa Maria del Fiore, and the view was amazing because we went on top of the museum to see the complete piazza.

En art visit fuimos al Museo Novecento, este Museo es un espacio para los artistas italianos del siglo XXI, en el cual exhiben sus obras. En este museo exhiben mas de 300 obras que van desde dibujos hasta pinturas.

アートビジットではノヴェチェント美術館を訪れました。300を超える絵画やその他アート作品を収蔵するこの美術館はフィレンツェ大聖堂の前にあります。私たちは美術館の最上階まで上り、眼下に広がる広場の景色に感嘆しました。
Waiting for our art visit. Good times in the sun
これからアートビジットへ。日差しが心地よい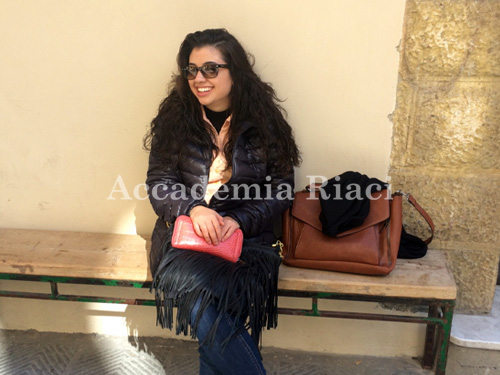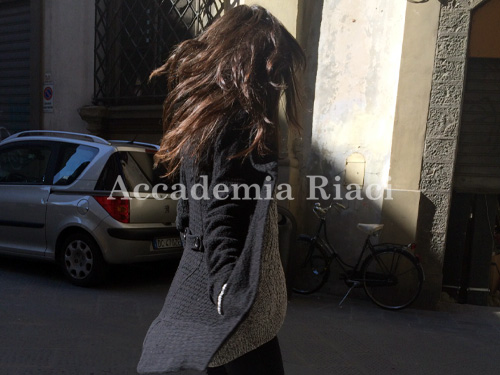 Art visit. Museum Novecento
アートビジットで訪れたノヴェチェント美術館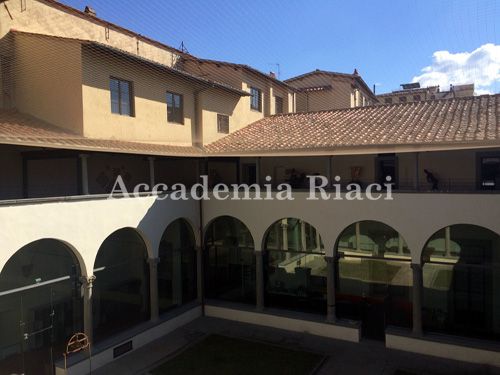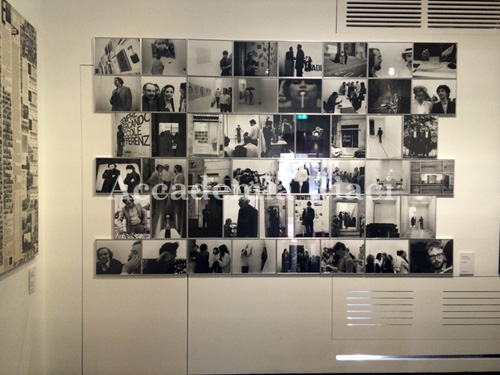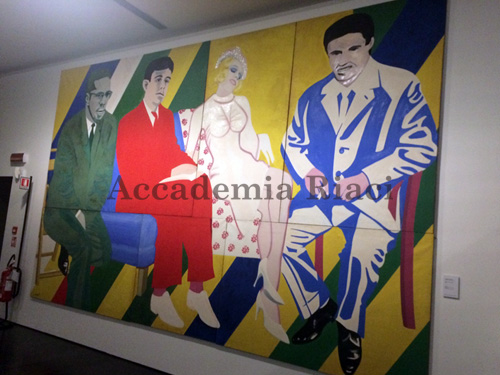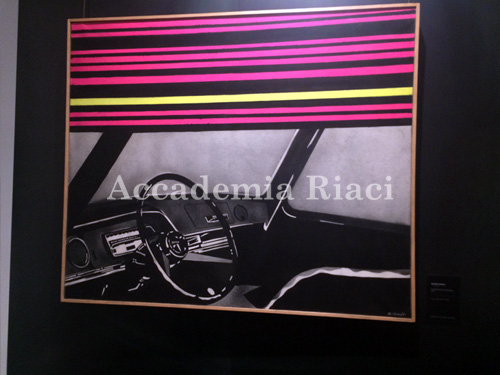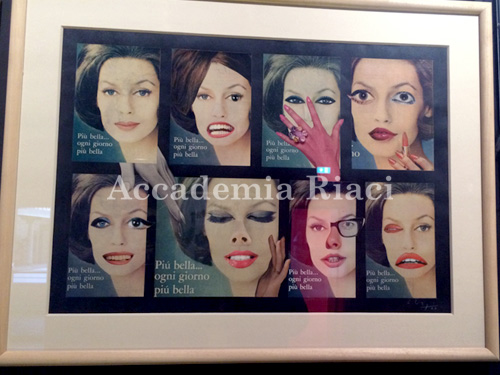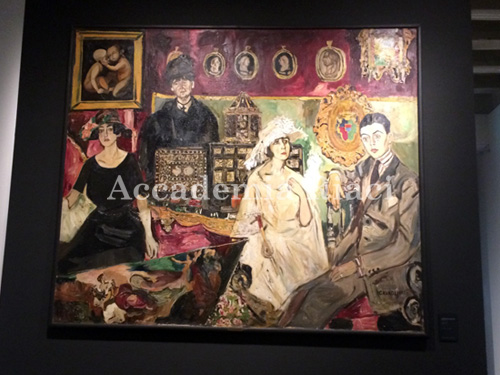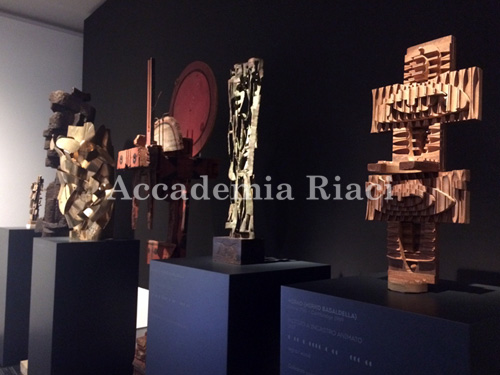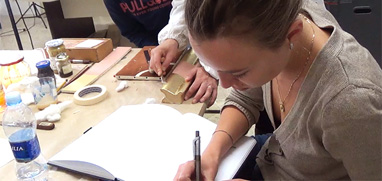 At Accademia Riaci, we are recruiting Course Reporters from our students. The students who are chosen to become Course Reporters are given 10 % of the tuition as their scholarship fee.
The Reporters who have submitted excellent reports will have his or her profile posted on our school website for the next 5 years as an alumnae and will be able to connect with their business chancesafter their graduation.