Accademia Riaci
Student Reports
Read all class reports from our students!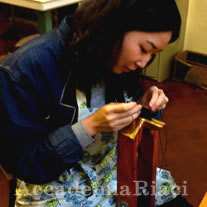 Reporter
Hsiu Ya Chang
Nationality: Taiwan
Course: Bag Making
Program: Master 1year Course
Period: Sept.8,2014 - Apr. 24,2015
昨年、カバン制作一年コースを勉強して、 さらにカバンの技術を身につけたくなり、二年目はマスターコースを選びました。 将来もカバン作りの仕事がしたいので、ファッションとしてのカバンだけではなく、フィレンツェでしか学べないいろんな特別な革技術も学びたいです。
從去年開始學習了一年的皮包製作課程後,由於想要再更磨練技術,於是報名了第二年的碩士課程,將來也想要從事皮包製作的相關工作,不僅是流行性的皮包,也想要多學習更多只有在佛羅倫斯才能學習到的特別技術
Mar. 10, 2015 | Posted in Reports, Bag Making & Leather Arts , Student Reporter | Tags:Hsiu Ya Chang, Bag Making & Leather ArtsReporter: Hsiu Ya Chang | Course: Bag Making & Leather Arts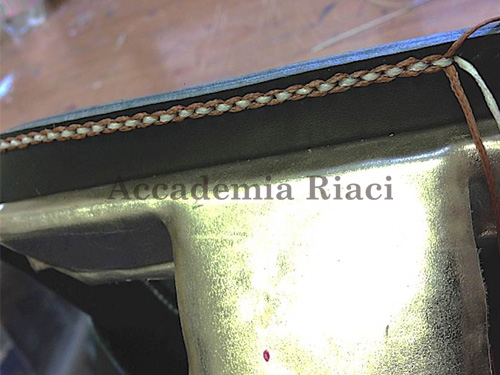 この手縫いの縫い方は靴の縫い方で二色の糸を使ってすごく可愛いです。

這個是鞋子的手縫技巧,使用兩種顏色的手縫線縫起來十分的可愛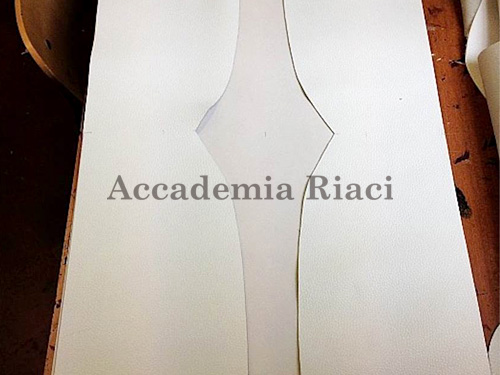 初めて白い皮を購入しました。この皮で二つ違うデザインの鞄を作ります。最初はリュックから作ります。

第一次買了白色的牛皮,想要用這塊白色的皮做兩種不同款式的包,首先先從後背包開始著手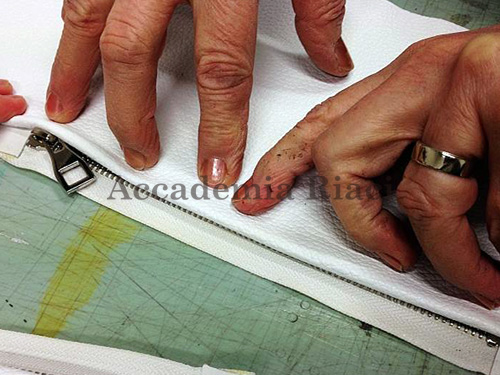 このリュックの表は二つポケットを付けます。

這個後背包的正面我會裝上兩個口袋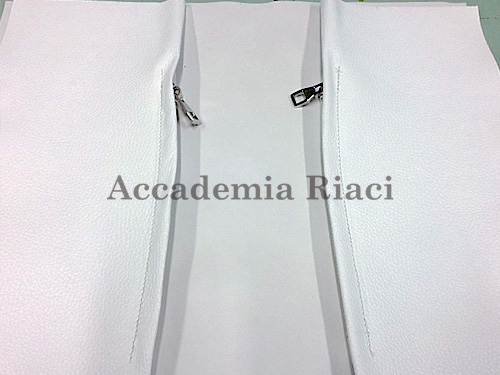 このポケットは隠してる感じで見た目から見るとシンプルな感じが好きです。

這個口袋的設計是做成比較隱藏的感覺,從外面看來就會非常有極簡風的感覺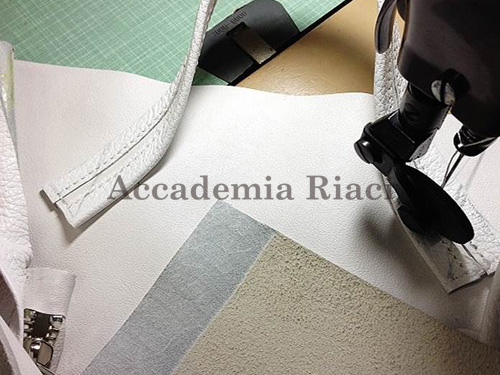 手持ちのところは表と後ろ二つを付けます。

手把會在前面跟後面各分別車一個

手持ちと鞄を一緒に縫う時両端の所は三角位の形で縫います。もっと丈夫になりますからです。

手把跟包車縫時手把兩側要車成三角形的形狀這樣才能夠支撐包包的重量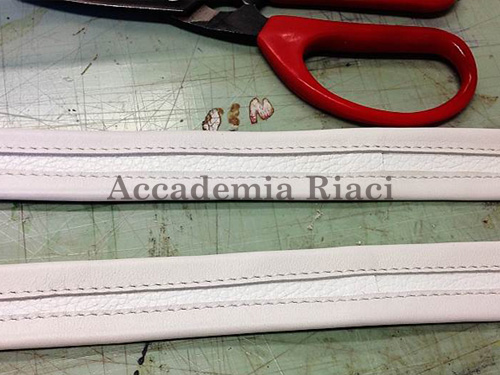 ベルトの両側に皮で挟むのが今回のデザインです。

這次的背帶設計是將兩片皮包夾在背帶的兩側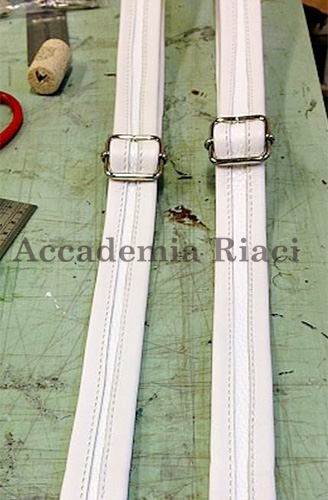 ベルトを先に両側の皮と縫って、そのあとは金具を付けます。

背帶的兩側裝飾皮先車完後再裝上五金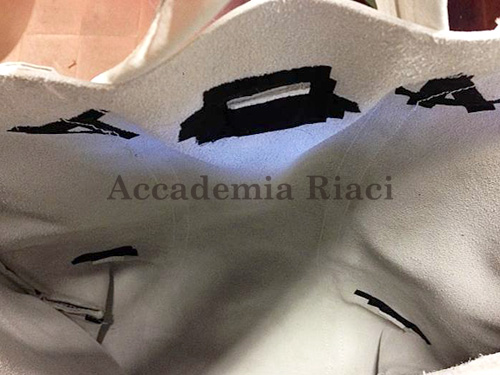 鞄の裏から両側を縫った後はまた表返します。

從包的裡面車縫完兩側後再反轉回來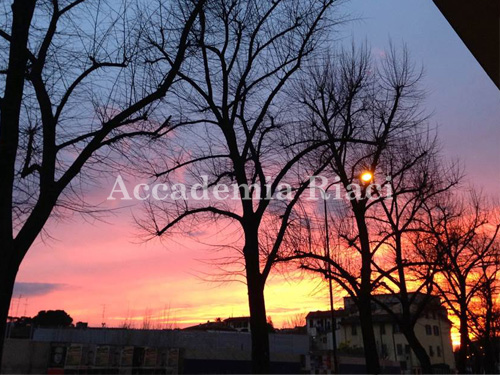 最近のフィレンツェ空はいつもこんな感じの色です。すごく可愛いです。春も来ました。

最近的佛羅倫斯天空都是這樣的顏色非常的可愛春天也已經到來囉!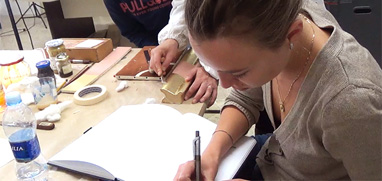 At Accademia Riaci, we are recruiting Course Reporters from our students. The students who are chosen to become Course Reporters are given 10 % of the tuition as their scholarship fee.
The Reporters who have submitted excellent reports will have his or her profile posted on our school website for the next 5 years as an alumnae and will be able to connect with their business chancesafter their graduation.