Accademia Riaci
Student Reports
Read all class reports from our students!
Mar. 21, 2014 | Posted in Reports, Shoemaking , Student Reporter | Tags:Hyunjin Kim, ShoemakingReporter: | Course: Shoemaking
To read the previous parts of this report, click on the following links.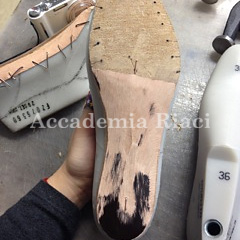 1. Questi sono i passaggi necessari per realizzare una soletta, indispensabile per sostenere il piede dentro la scarpa.
이것은 신발의 중창/인솔을 만드는 과정입니다.
2. Con i miei amici sono andata al Ristorante "Buca Mario", aperto nel 1886 e quindi molto famoso e frequentato da tante persone.
피렌체에 있는 부카마리오라는 식당입나다.1886년에 오픈했는데요 많은 사람들에게 있기있는 레스토랑입니다. 조금 가격이 비싸지만 티본스테이크가 맛있기로 유명합니다.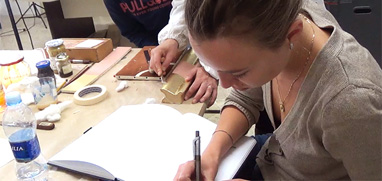 At Accademia Riaci, we are recruiting Course Reporters from our students. The students who are chosen to become Course Reporters are given 10 % of the tuition as their scholarship fee.
The Reporters who have submitted excellent reports will have his or her profile posted on our school website for the next 5 years as an alumnae and will be able to connect with their business chancesafter their graduation.