Accademia Riaci
Student Reports
Read all class reports from our students!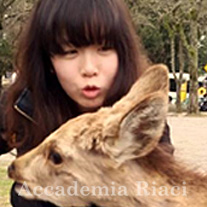 Reporter
Li SHIAU-TING
Nationality: Taiwan
Course: Shoe Making
Program: Atelier Course
Period: Sep. 4, 2017 – Apr. 27, 2018
Shiau-Ting, Li. Shoes designer from Taiwan.
After working in Taiwanese footwear industry for three and a half years, she came to Firenze to study shoes making course, the city which is famous for leather art and shoes.
Although she already has basic aesthetics and sketching technique background from university (B.A.), yet she hopes to extend her shoe-making skills here in Riaci. She believes designer can deliver their thoughts through their works, hoping to keep motivate people with her designs.

李曉婷,來自台灣的鞋類設計師。
在台灣鞋產業工作三年半之後,她決定到皮革之都-佛羅倫斯,學習製鞋技術。
大學主修產品工藝,擁有美學背景、好的品味及繪畫基礎。即便如此,仍期望到莉雅琪延伸自己在實作上的經驗。她相信,設計師能夠透過設計表達想法,希望能持續用創作感動身邊的人。

台湾の靴業界で靴デザイナーとして3年半経験を積んだ後、さらに学びを深めようと革工芸と靴で有名なここフィレンツェへやって来ました。
基本的な審美眼とスケッチ技術は大学(文学士号取得)で学んでいましたが、さらに靴制作の技術を磨くためにリアチ入学を決めました。「デザイナーの想いは、デザインを通して人々に届く」ことを信じ、自分のデザインで人々の心を動かしたいと願っています。
Nov. 09, 2016 | Posted in Reports, Shoemaking , Student Reporter | Tags:Li Shiau-Ting, ShoemakingReporter: Li SHIAU-TING | Course: Shoemaking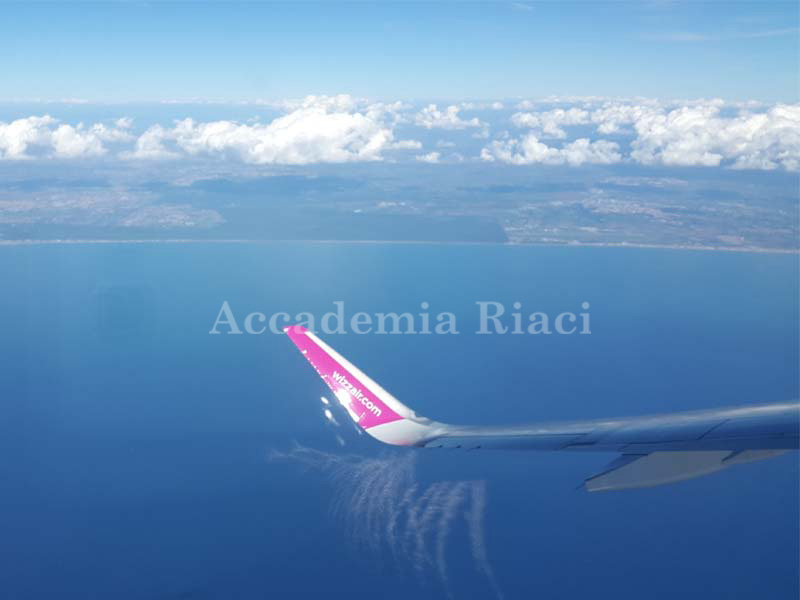 這禮拜是學校的winter break,趁一個禮拜的放假期間計畫了一趟"布達佩斯"小旅行。

We have winter break this week. I went to Budapest, which is capital city in Hungary.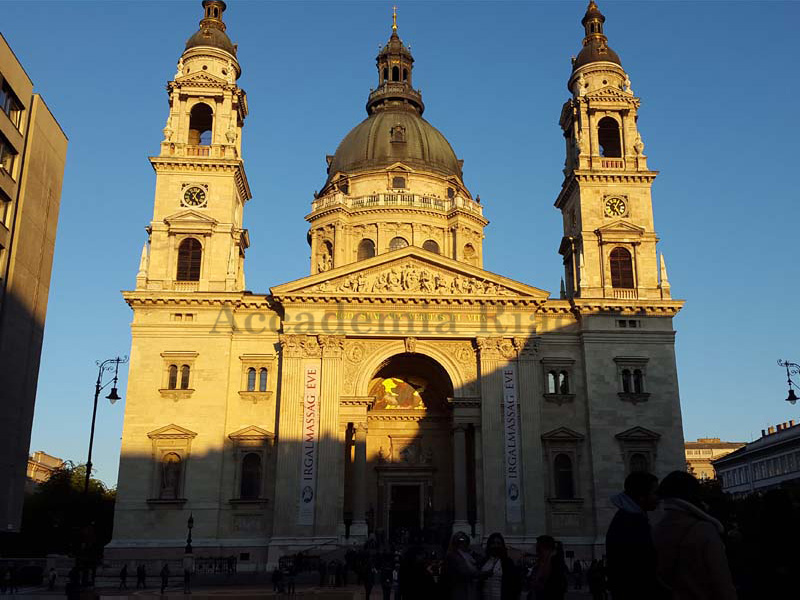 我們住的飯店在位於東部的佩斯區,離聖伊什特萬神殿十分的近。一下計程車,便感受到寒意,映入眼簾的百年神殿在陽光的照映下,顯得氣派卻又寧靜。

We booked a hotel in east part of the city, near Szent Istva Bazilika. The view was really gorgeous with beautiful sunshine. The weather was chilly but not very cold at first day, atmosphere was dignified and quiet.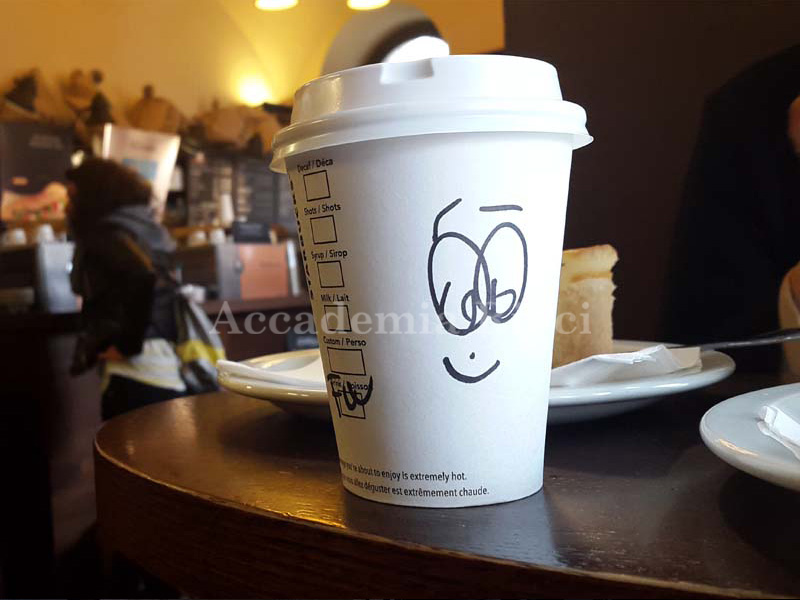 看到星巴克就像看到稀有珍寶一樣,忍不住就奔入店面買了一杯星冰樂。雖然在義大利已經品嘗了許多美味的咖啡,但看到星巴克還是忍不住駐足幾分,我想,是懷念的味道吧。

We rushed into Starbucks when we found it. Though there are many great coffee in Italy. I still missed the flavor which we are familiar with.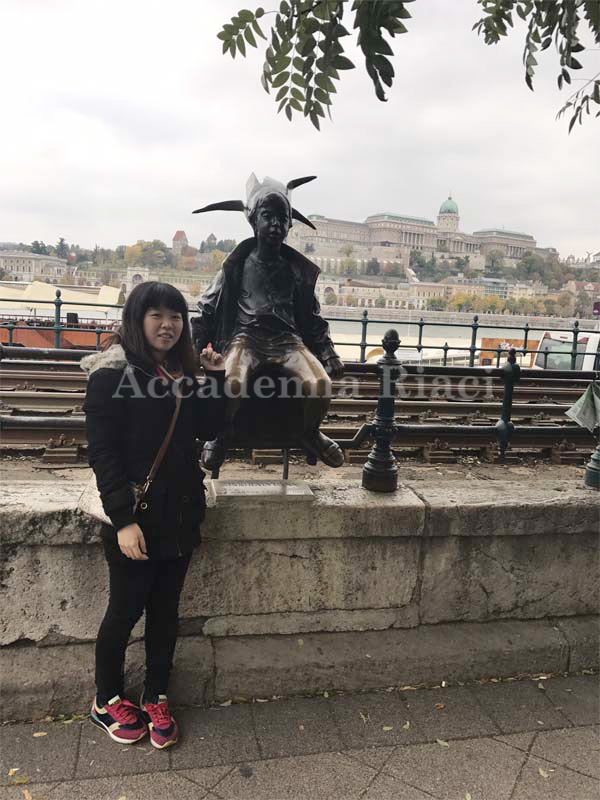 在布達佩斯的街上,總有許多人形雕像,紀念著哈布斯堡王朝時期下反抗的匈牙利英雄烈士們。

There were many sculptures along the street to memorize the time when Hungary revolutionary and hero defeated Hapsburg.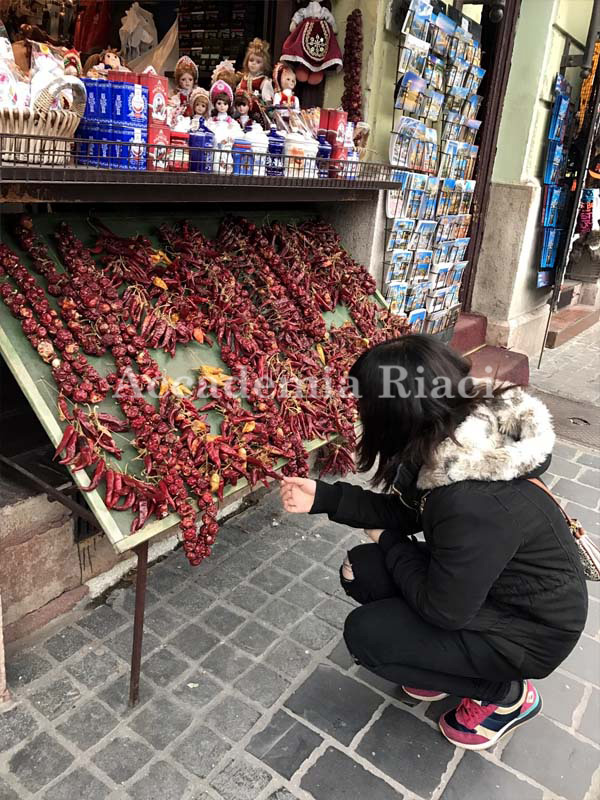 布達佩斯盛產紅椒,在前往漁人堡的路上,沿街都是正在曬紅椒的商店。

This city was famous for red-pepper, when walking across the streets, red-peppers were selling everywhere.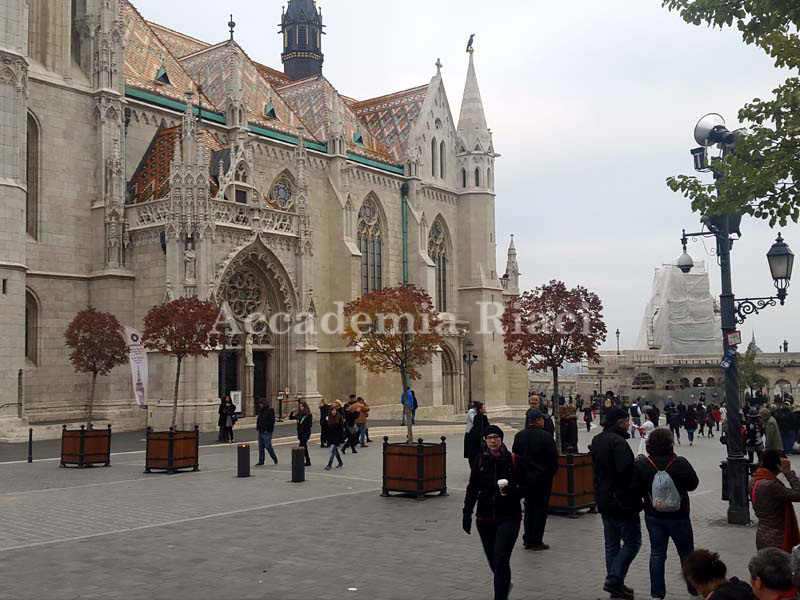 位於西岸布達區的馬加什教堂是布達佩斯第一座興建的教堂,有700多年歷史,融合巴洛克、哥德式風格,在後來的建築師弗里傑舒勒克的修建下,替這座教堂增加了豐富的色彩。

At the east part of Budapest was Mátyás-templom church, which is the first conducting church in this city. The building used to collapse because numerous historical events happened in this area. The appearance now was rebuilt by Architecture Frigyes Schulek.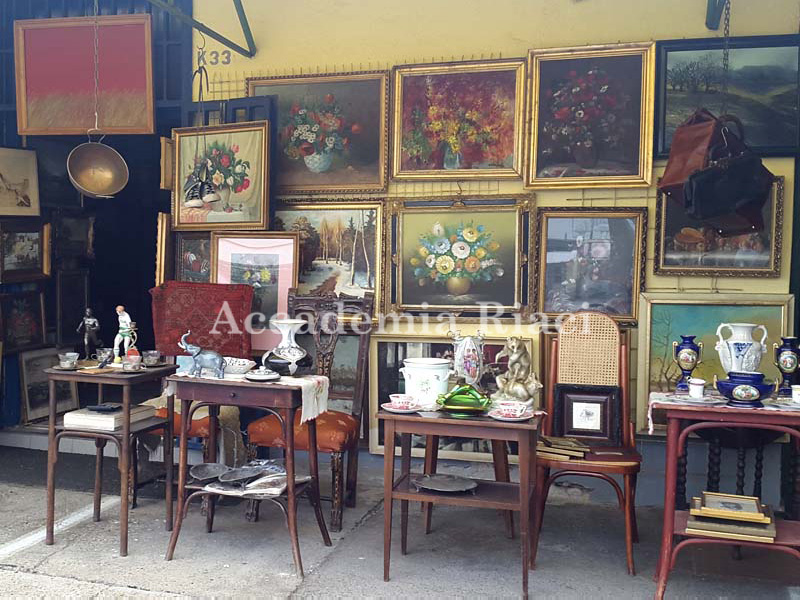 第三天的清早,我們來到位於城外的二手市集。

In third day morning, we went to second hand market outside Budapest city.

下午前往傳說中的中央市場,同樣擁有百年歷史的中央市場是布達佩斯境內最大的市場,共有三層樓,逛得我眼花撩亂啊! 我一口氣買了當地有名的鵝肝醬及甜白酒,既然來了就入境隨俗吧!

We went to Budapest's biggest and famous market, Central Market Hall. This building has three floors. Many tourists coming here to buy famous duck liver and sweet white wine.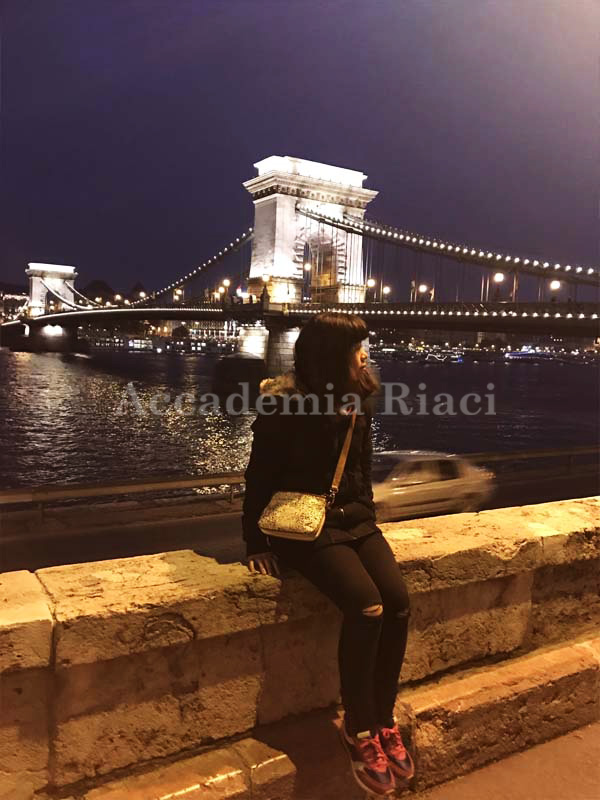 布達佩斯的夜晚真的很漂亮,這是我在鍊橋前拍攝的照片。夜晚的天空深藍得清澈,城市的火光點綴在橋墩上,彷彿空氣凝結的瞬間,時間也暫停了。

Night view in Budapest was really beautiful. This picture was shot in front of Széchenyi Lánchíd.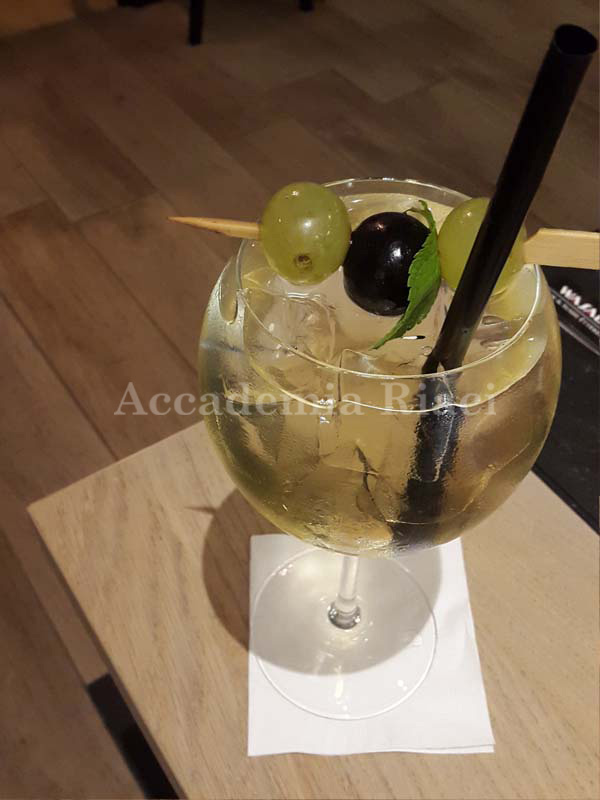 用一杯雞尾酒作為這禮拜的結束吧,再見布達佩斯,我會想念的,下週見!

Cheers with a cup of cocktail to the end of this week, farewell Budapest, I will be missing this city.This is weekly reports, see you next week!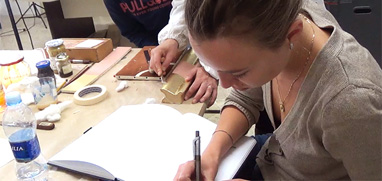 At Accademia Riaci, we are recruiting Course Reporters from our students. The students who are chosen to become Course Reporters are given 10 % of the tuition as their scholarship fee.
The Reporters who have submitted excellent reports will have his or her profile posted on our school website for the next 5 years as an alumnae and will be able to connect with their business chancesafter their graduation.