Accademia Riaci
Student Reports
Read all class reports from our students!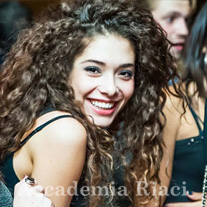 Reporter
Caterina Melidoni
Nationality: Italy
Course: Shoe Making
Program: Avanzata Course
Period: Sep. 4, 2017 – Apr. 28, 2018
After a BA degree in Industrial Design at ISIA in Rome, she decided to move to Florence to learn the ancient and valuable art of shoe making. She always has been interested in design and making shoes . So she found out that Florence and Accademia Riaci would have been the perfect place for learning about.
She wants to gain knowledge about one of the most Italian famous and worldwide appreciated handcraft art. The craft of shoe making deserves to be handed down from one generation to another, to survive as a prestigious art.

国立デザイン大学ローマ校で工業デザインの文学士号を取得後、昔ながらの貴重な技術である靴制作を学ぶためにフィレンツェ行きを決意。ずっと靴デザインと靴制作に興味があったので、フィレンツェにあるアカデミアリアチへの入学を決めました。
イタリアで最も有名で、世界中から愛されている手作りの靴に関する知識を学びたいと思っています。イタリアの靴制作は後世に引き継がれていくべき技術であり、一流の芸術として残すべき大事な文化です。
Mar. 14, 2017 | Posted in Reports, Shoemaking , Student Reporter | Tags:Caterina Melidoni, ShoemakingReporter: Caterina Melidoni | Course: Shoemaking
During these days we all worked as more as possible to our models, because of next week's spring break. We completed uppers and linings and we started the assembly by creating the insoles.
Every day I am learning more, lessons are always more interesting and challenging. Can't wait to see my first really pair of shoes finished!
On Sunday I came back to my home town in Calabria, where my mom is living. I missed her so much.

春休みを来週に控え、今週はできる限り作業を進めておこうとみんな頑張りました。完成したアッパーにライニングを貼ったら、中底への吊り込み作業を始めます。
毎日新しい学びがあるので、レッスンはますます楽しく、やりがいを感じるものになっていきます。初めての自分の1足が完成するのが待ち遠しくて仕方がありません。
日曜日は地元のカラブリアへ里帰りし、母に会ってきました。久しぶりに会えて嬉しかったです。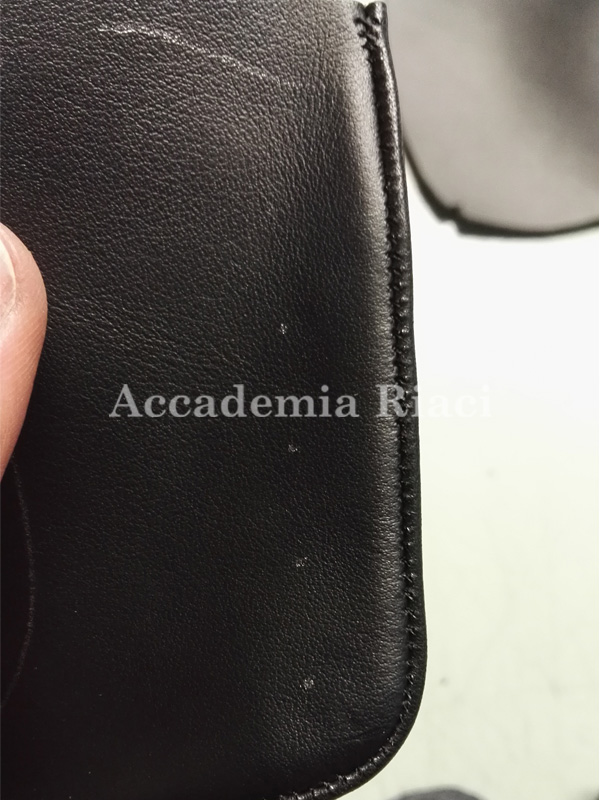 I made my first neckline. Rather difficult!

初めて作ったネックライン。ちょっと難しめの作業でした。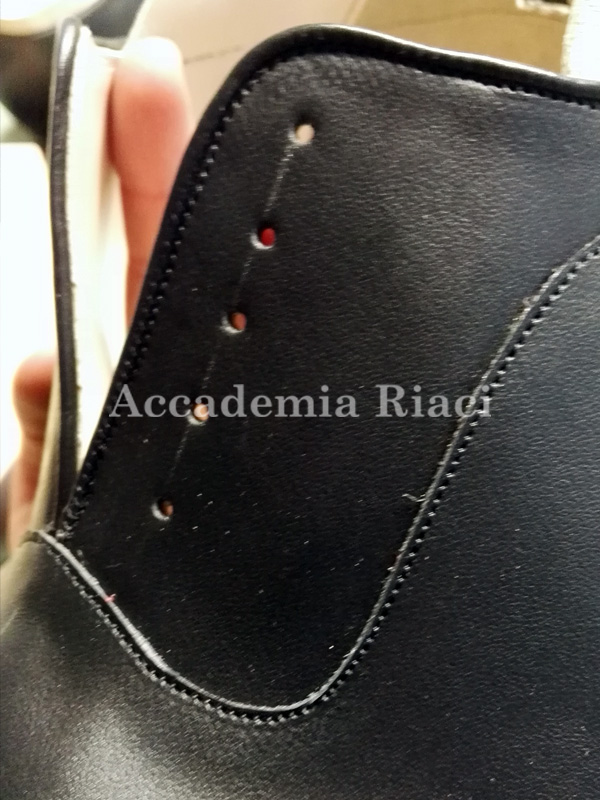 Here we complete the shoe upper, making holes for laces.

靴ひも用の穴を開けたらアッパーが完成です。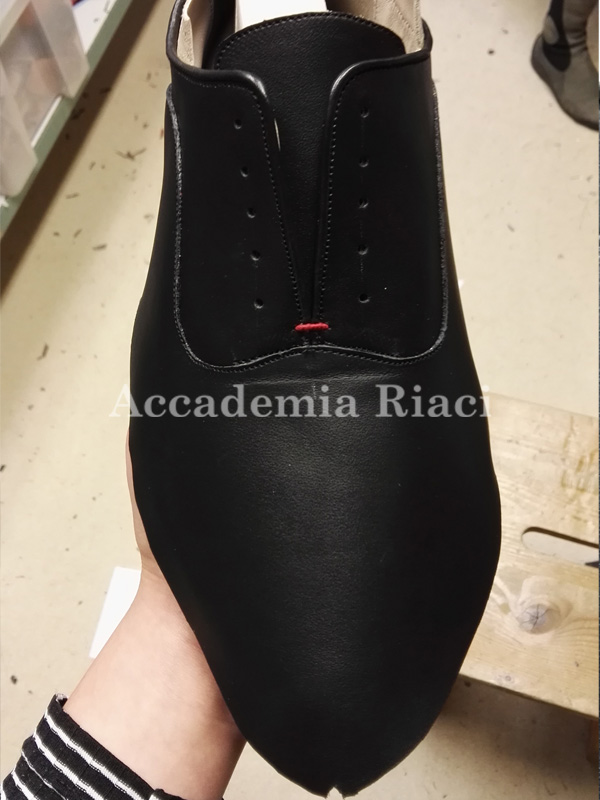 The red stitching is so called 'fermatura'. It helps to secure the two shoe's parts.

赤い刺繍はfermatura(イタリア語で「留める」という意味)という、補強のための縫いです。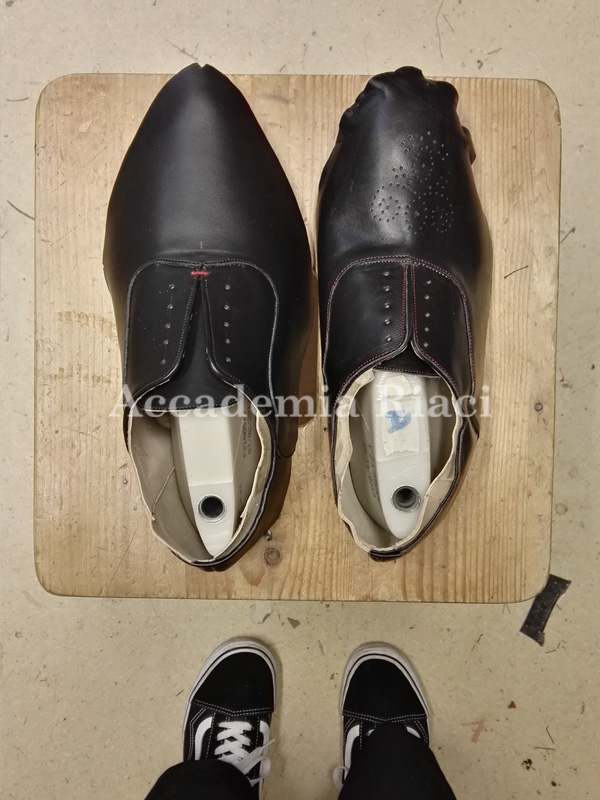 The two tests I made.

私が作った2つの仮靴。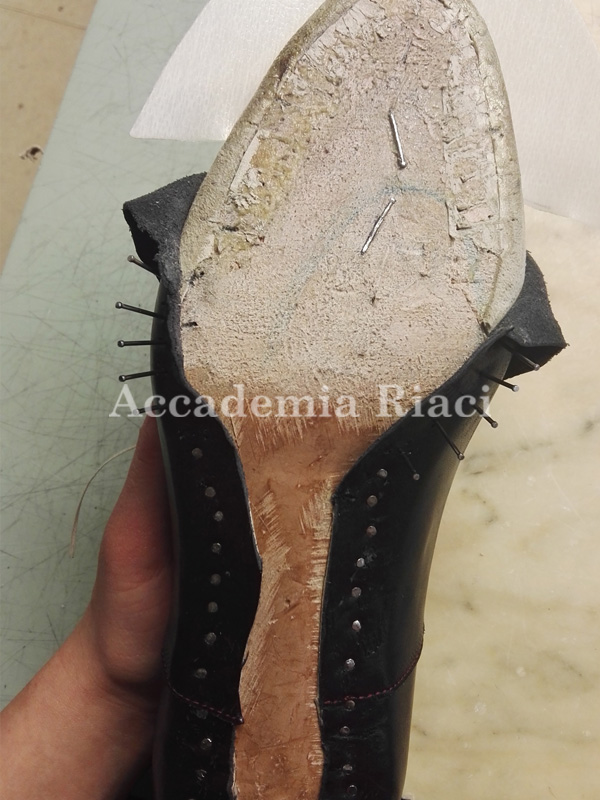 Fixing the lining during the shoe assembly.

吊り込み作業中にライニングを直しました。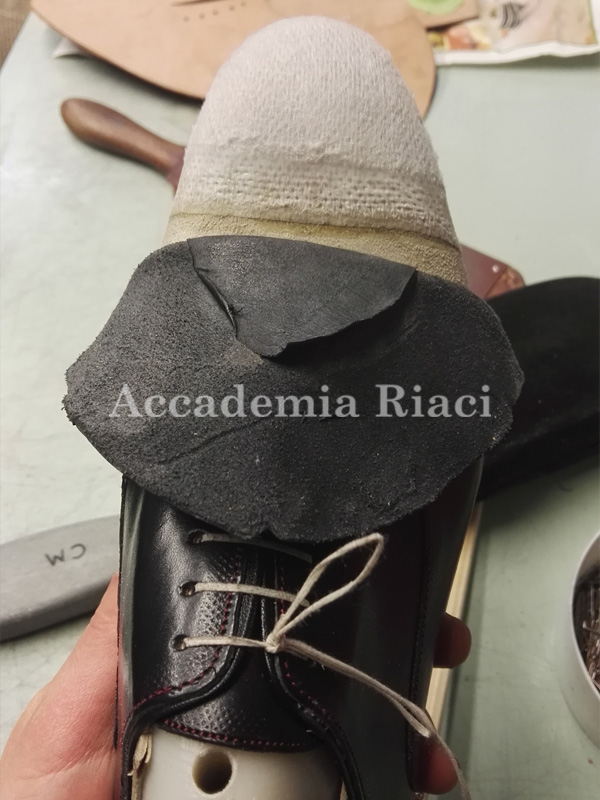 We put a support on the point, between upper and lining.

つま先を補強するための芯をアッパーとライニングの間に入れます。

Then we fixed the upper as well.

その後アッパーの吊り込みを完了。

My first test took shape.

私が作った最初の仮靴が完成。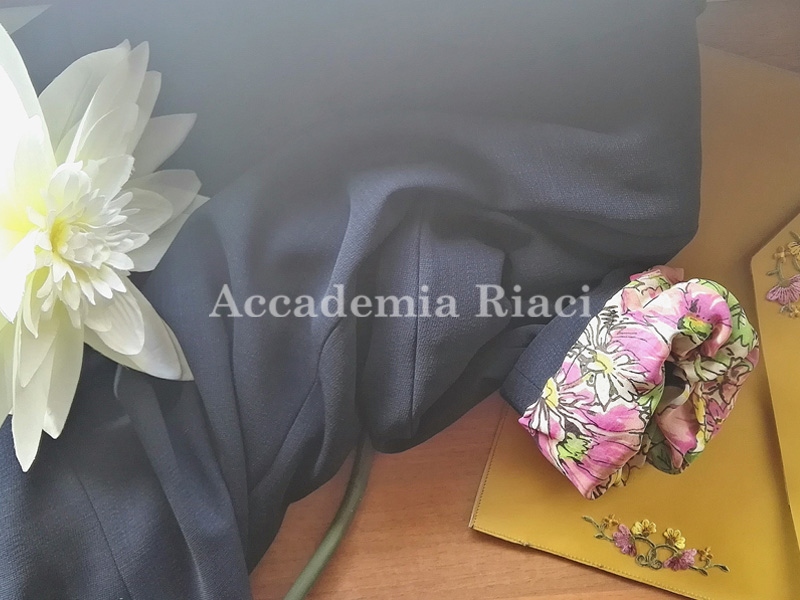 I finished my mom's pochette. I already thought about some outfits.

母へのプレゼント用のポシェットも無事終了しました。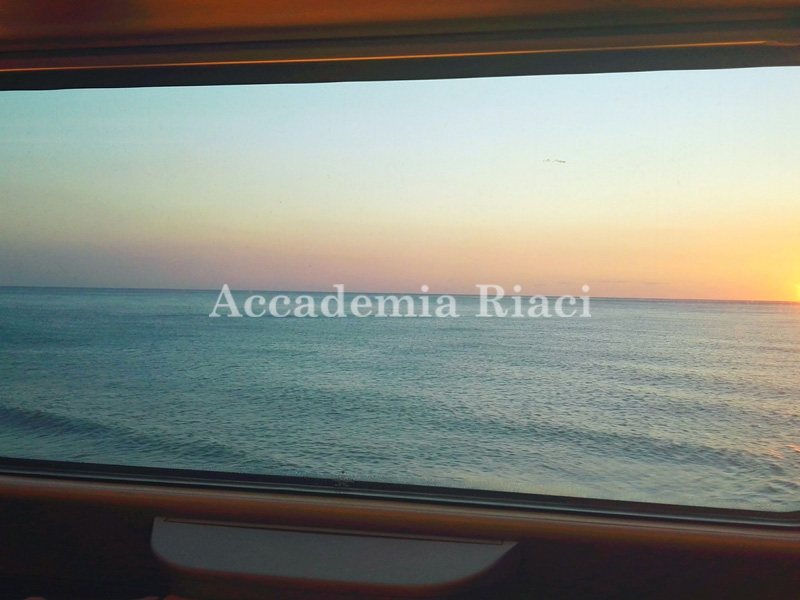 The train to Calabria seemed like a boat on the sea.

カラブリアへ向かう列車の車窓からの眺め。まるで海に浮かぶボートに乗っているようです。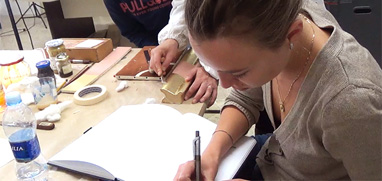 At Accademia Riaci, we are recruiting Course Reporters from our students. The students who are chosen to become Course Reporters are given 10 % of the tuition as their scholarship fee.
The Reporters who have submitted excellent reports will have his or her profile posted on our school website for the next 5 years as an alumnae and will be able to connect with their business chancesafter their graduation.