Accademia Riaci
Student Reports
Read all class reports from our students!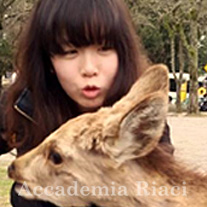 Reporter
Li SHIAU-TING
Nationality: Taiwan
Course: Shoe Making
Program: Atelier Course
Period: Sep. 4, 2017 – Apr. 27, 2018
Shiau-Ting, Li. Shoes designer from Taiwan.
After working in Taiwanese footwear industry for three and a half years, she came to Firenze to study shoes making course, the city which is famous for leather art and shoes.
Although she already has basic aesthetics and sketching technique background from university (B.A.), yet she hopes to extend her shoe-making skills here in Riaci. She believes designer can deliver their thoughts through their works, hoping to keep motivate people with her designs.

李曉婷,來自台灣的鞋類設計師。
在台灣鞋產業工作三年半之後,她決定到皮革之都-佛羅倫斯,學習製鞋技術。
大學主修產品工藝,擁有美學背景、好的品味及繪畫基礎。即便如此,仍期望到莉雅琪延伸自己在實作上的經驗。她相信,設計師能夠透過設計表達想法,希望能持續用創作感動身邊的人。

台湾の靴業界で靴デザイナーとして3年半経験を積んだ後、さらに学びを深めようと革工芸と靴で有名なここフィレンツェへやって来ました。
基本的な審美眼とスケッチ技術は大学(文学士号取得)で学んでいましたが、さらに靴制作の技術を磨くためにリアチ入学を決めました。「デザイナーの想いは、デザインを通して人々に届く」ことを信じ、自分のデザインで人々の心を動かしたいと願っています。
Feb. 12, 2018 | Posted in Reports, Shoemaking , Student Reporter | Tags:Li Shiau-Ting, ShoemakingReporter: Li SHIAU-TING | Course: Shoemaking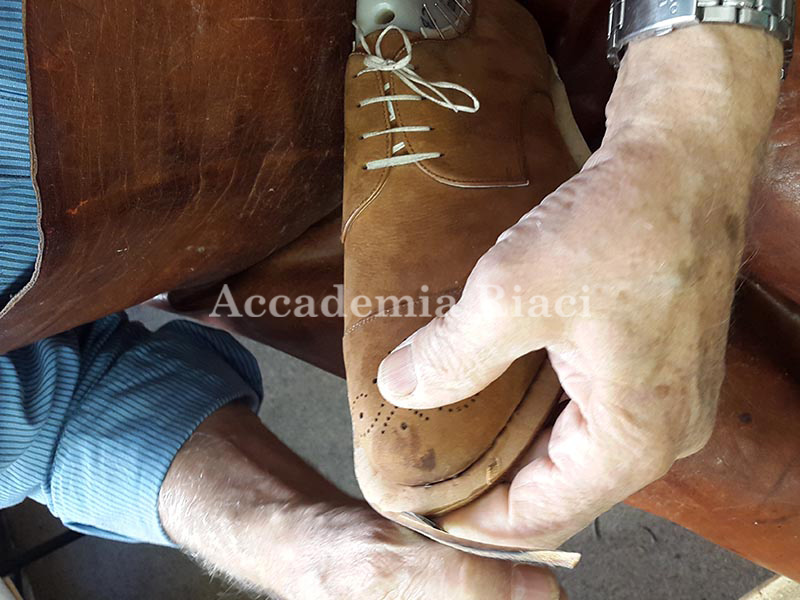 固特異結構在縫完沿條之後,需要用特殊的工具將沿條打開,接著用刀子把多餘的料切除。

For Goodyear construction, the welt should be flattened by special tool and then cut off extra materials.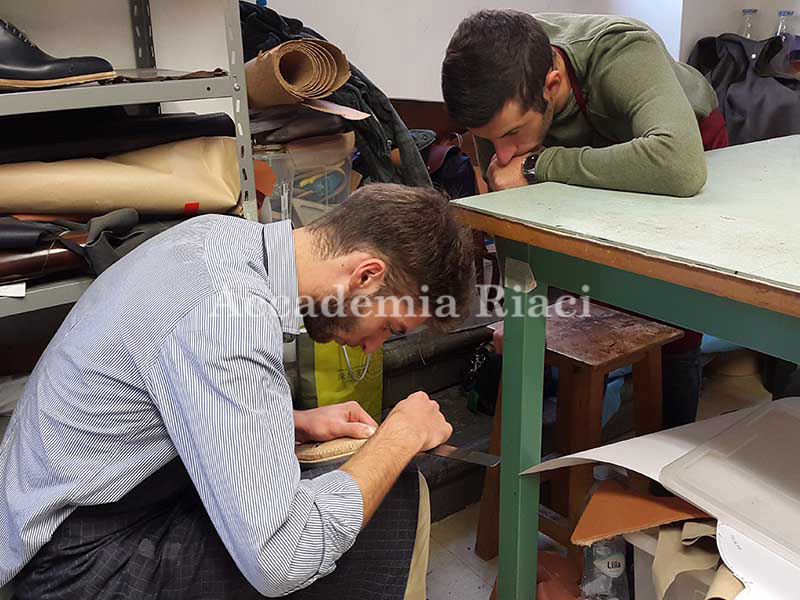 教室的一角,助教Bernardo正在教新同學Mirko切開大底溝。

In the corner of classroom, our assistant Bernardo was helping Mirko making a groove in his shoes.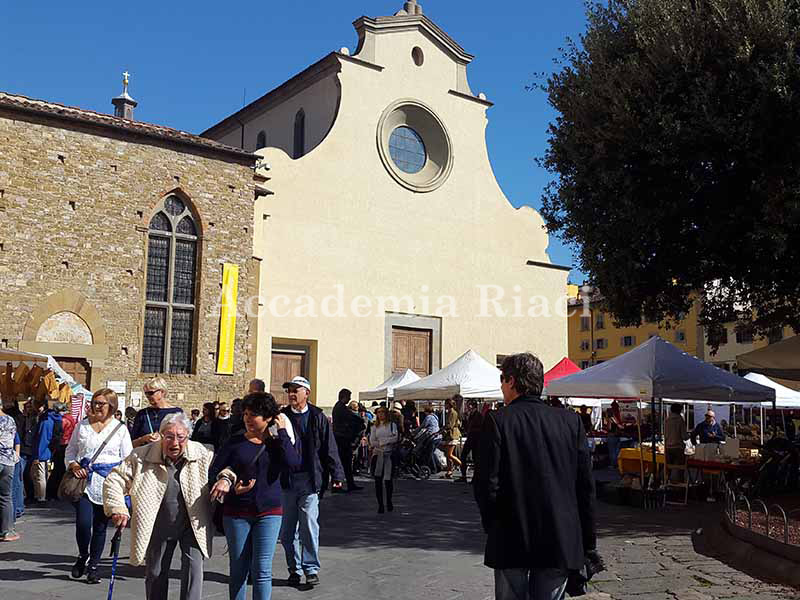 前往每月一次的假日市集,在Santo spirito廣場總能發現好物。

Monthly holiday market in Santo spirito is always a best spot to find something cool.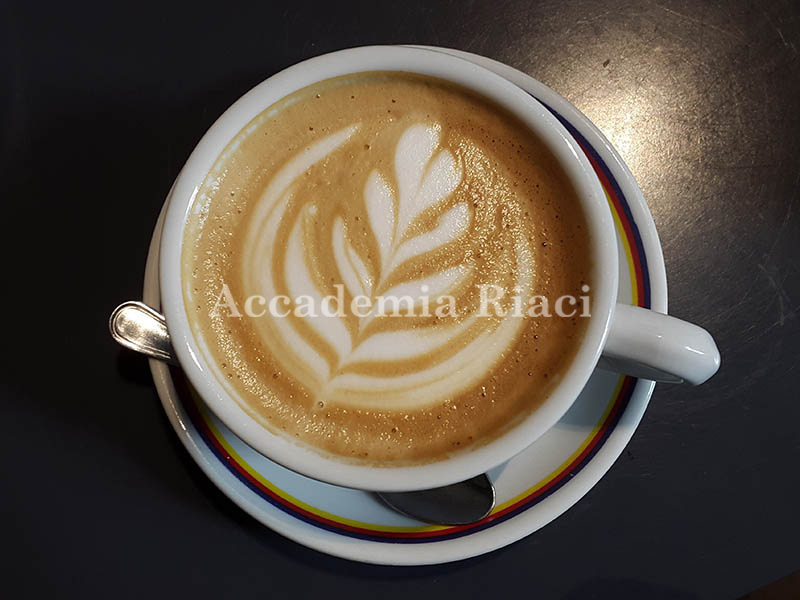 並且在溫暖的陽光下享受一杯義式咖啡。

Enjoy a cup of Italian cappuccino with great sunshine day.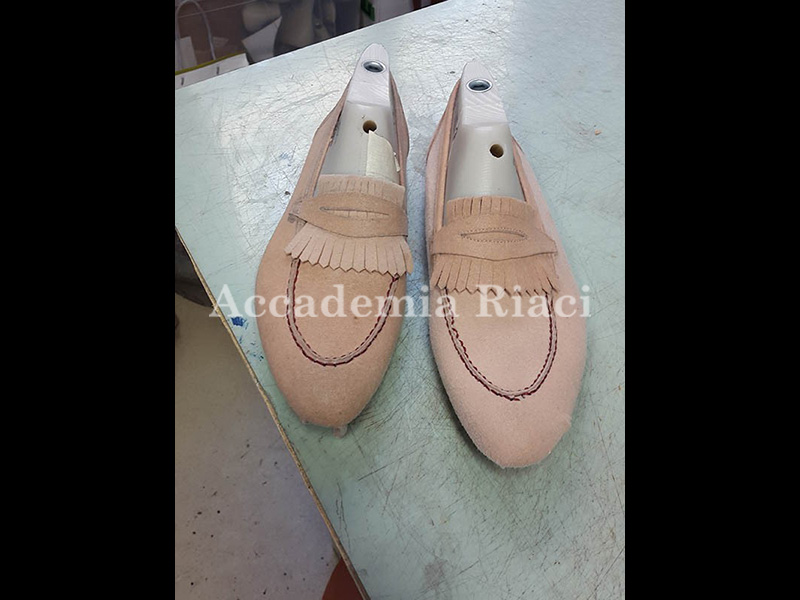 這禮拜我製作了另一隻腳的試版,我想我大致上拿定主意了。可以開始挑選皮料、製作鞋面囉!

I finally had my decision for my new design. I made another test in this week. Now, I could start making the upper as well as pick the color!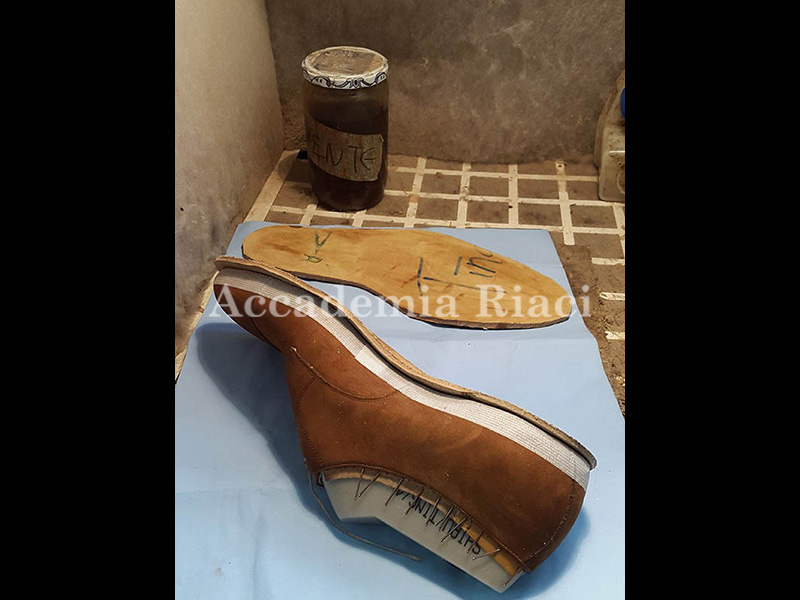 同時間我著手準備這雙固特異的大底,等到黏上大底就可以開溝縫製了。

Picture shot when I preparing outsole for my Goodyear derby shoe. When outsole is ready, the channel can be made.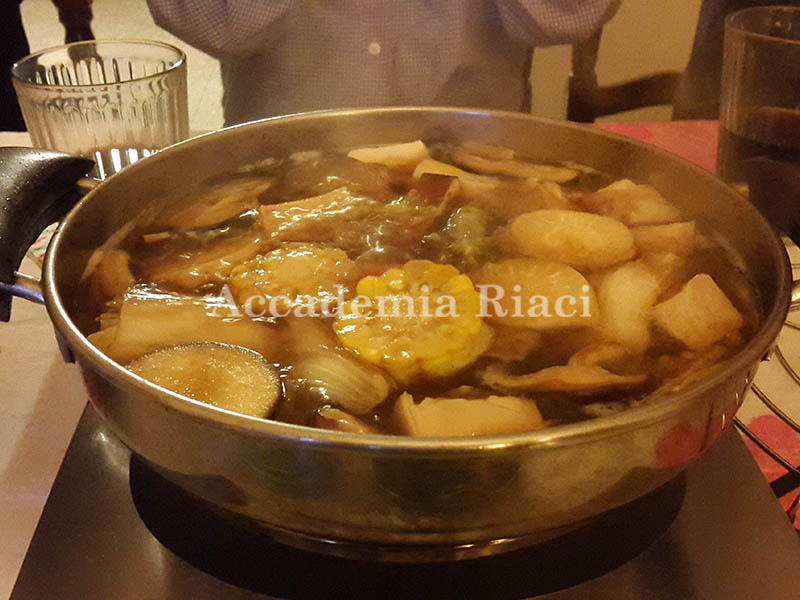 又有一位朋友生日了,她舉辦了一場壽喜燒派對,邀請我們去她家慶祝生日。寒冷的天氣能喝到熱熱的湯真是幸福。

There was another friend's birthday happened this week. She held a hotpot birthday party in her place, so lovely to have a hot soup in cold weather.

今日壽星是來自台灣的欣怡,她正在切雨蒔為她準備的特製藍莓輕乳酪蛋糕。這個蛋糕真的很厲害喔!

I took a photo when birthday queen was cutting birthday cake, a cake that Yushih baked for her. Yummy!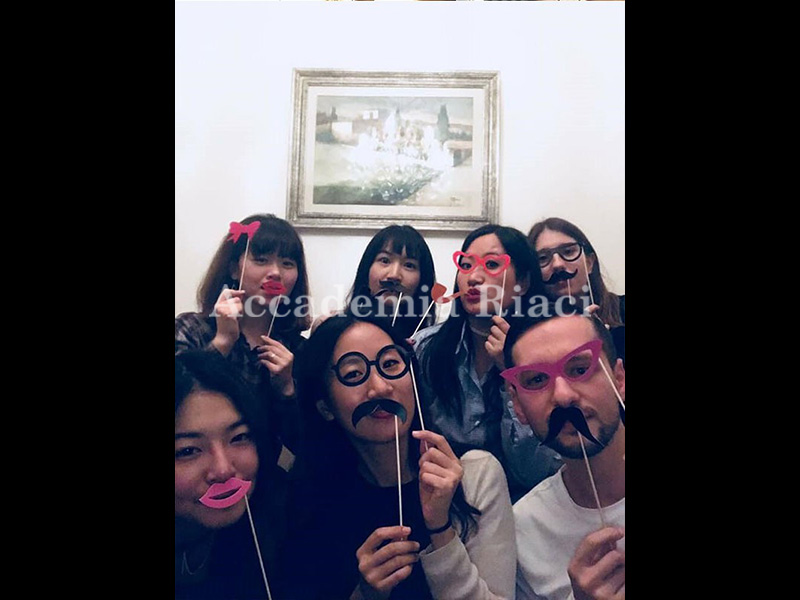 哈哈!很可愛的一張照片,我很喜歡。照片裡面就是這次參與派對的所有成員囉!

Haha! What a cute picture, I really love it. We are party members at that day.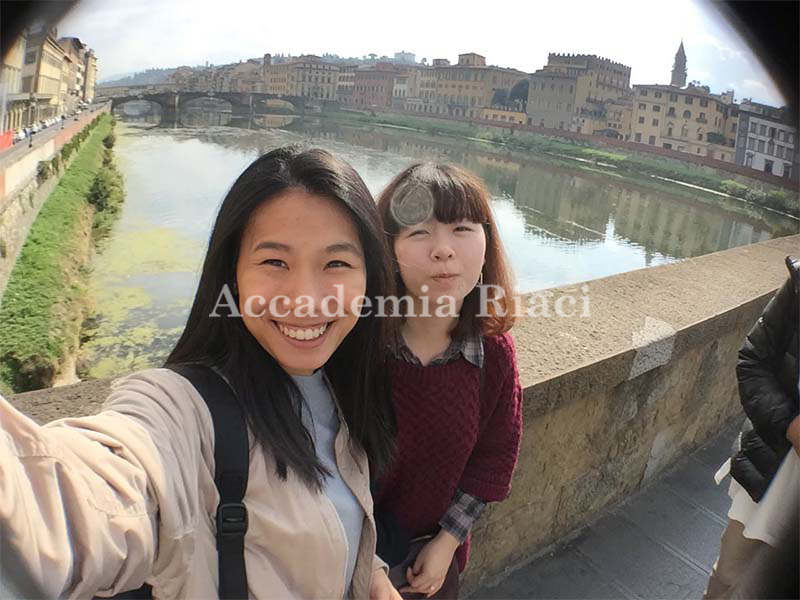 悠閒的下午跟朋友到阿諾河邊散散步,義大利的生活就是這樣愜意而讓人喜愛啊!

On weekend, I took a walk around the Arno-river with my friend. A life with chill and pleasant in Italy that always adorable.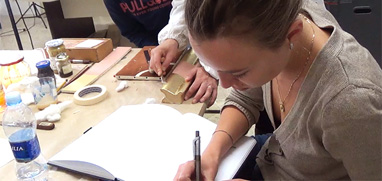 At Accademia Riaci, we are recruiting Course Reporters from our students. The students who are chosen to become Course Reporters are given 10 % of the tuition as their scholarship fee.
The Reporters who have submitted excellent reports will have his or her profile posted on our school website for the next 5 years as an alumnae and will be able to connect with their business chancesafter their graduation.