Accademia Riaci
Student Reports
Read all class reports from our students!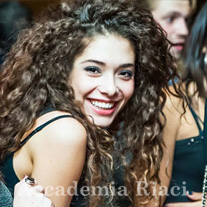 Reporter
Caterina Melidoni
Nationality: Italy
Course: Shoe Making
Program: Avanzata Course
Period: Sep. 4, 2017 – Apr. 28, 2018
After a BA degree in Industrial Design at ISIA in Rome, she decided to move to Florence to learn the ancient and valuable art of shoe making. She always has been interested in design and making shoes . So she found out that Florence and Accademia Riaci would have been the perfect place for learning about.
She wants to gain knowledge about one of the most Italian famous and worldwide appreciated handcraft art. The craft of shoe making deserves to be handed down from one generation to another, to survive as a prestigious art.

国立デザイン大学ローマ校で工業デザインの文学士号を取得後、昔ながらの貴重な技術である靴制作を学ぶためにフィレンツェ行きを決意。ずっと靴デザインと靴制作に興味があったので、フィレンツェにあるアカデミアリアチへの入学を決めました。
イタリアで最も有名で、世界中から愛されている手作りの靴に関する知識を学びたいと思っています。イタリアの靴制作は後世に引き継がれていくべき技術であり、一流の芸術として残すべき大事な文化です。
Mar. 03, 2017 | Posted in Reports, Shoemaking , Student Reporter | Tags:Caterina Melidoni, ShoemakingReporter: Caterina Melidoni | Course: Shoemaking
Finally the lasts we ordered at the factory arrived! So this week we have all been busy in creating the francesina model on our own last. It is not easy to make a shoe and for sure to design it as well. Choose the proper style, combining shapes, textures and colors is an important step for a capable shoemaker.

During extra school hours I worked on a personal project. I decided to make a pochette for my mum whose birthday is the next week.

Another weekend, another friend from Rome came to visit me! On Saturday morning Elena arrived in Florence and we spent all the day walking in the sun around the city (but was rather windy). We have been friends since we were 12 years old. During these months I have missed her a lot.

工場で注文した木型がようやく届きました。今週はその木型で内羽式の靴制作を始めたので、とても忙しくなりました。靴制作も大変だけれども、靴デザインも同じくらい難しい作業です。スタイルを選び、色々な形を組み合わせ、革の質感と色を決める作業は一人前の靴職人になるためにはとても大切な作業です。

学校で余った時間に個人的な課題を進めました。来週に迫った母の誕生プレゼントにポシェットを作ることにしたのです。

週末にはエレナという友人がローマから遊びに来ました。土曜の朝にフィレンツェに到着した彼女と一緒に、少し風が強かったけどいいお天気の市内を散策しました。彼女とは12歳の時から親友同士なので、ここ数ヶ月会えずにいてとても寂しかったです。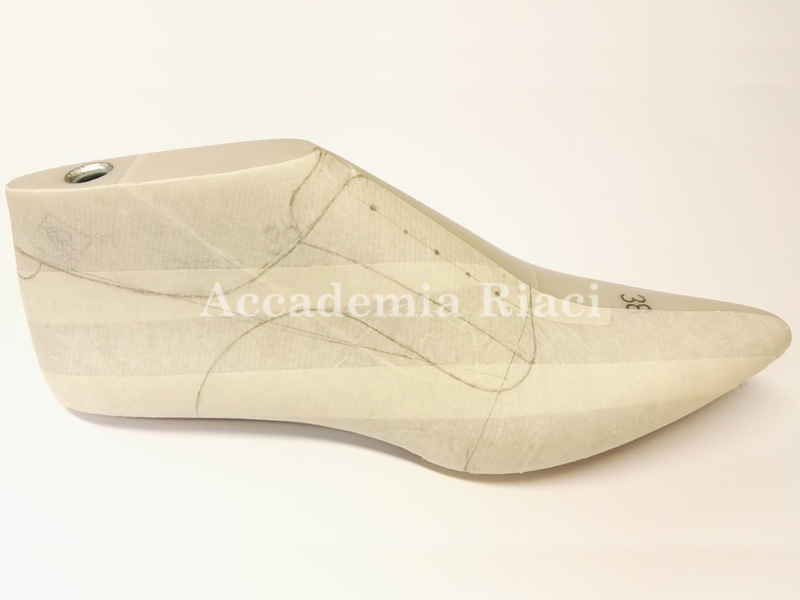 My own last with the design I chose for my francesina.

私の木型に描かれた内羽式のデザイン。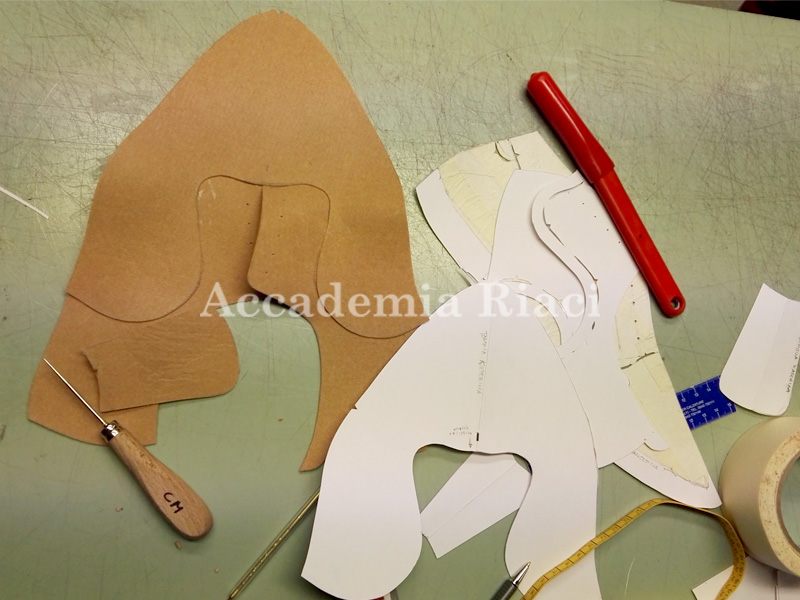 The second step consists of paper patterns.

次のステップは型紙制作です。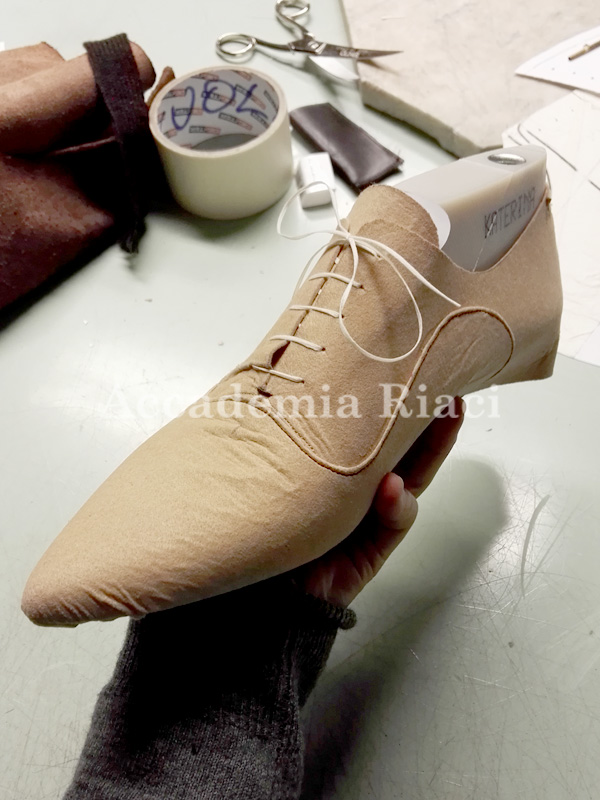 First test with Z12 to check the design.

Z12で1つ目の仮靴を作り、デザインをチェック。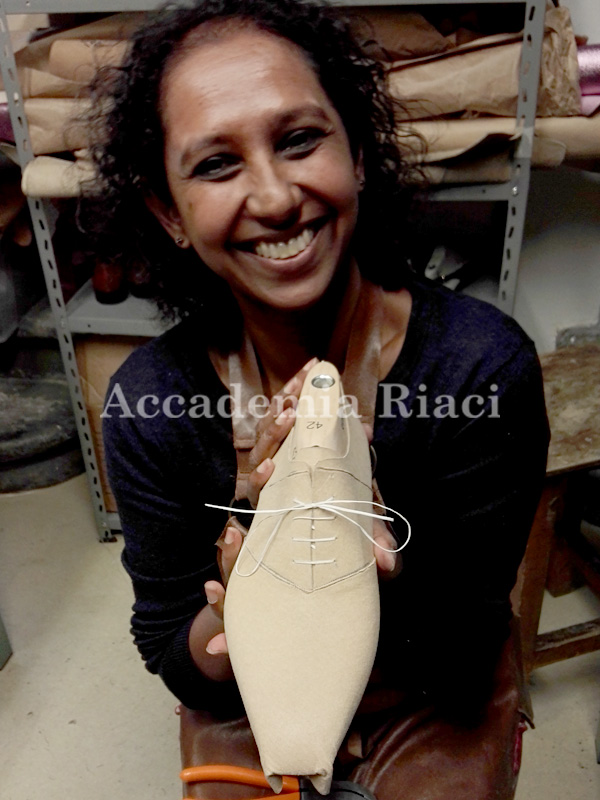 Kamla is making francesina for her boyfriend, so sweet! (I'm making them for myself, one of the advantages of being single haha)

カミアはボーイフレンドのために内羽式の靴を作っています。何て優しいの!(私は独身の特権で自分のためだけに靴が作れますが、何か?笑)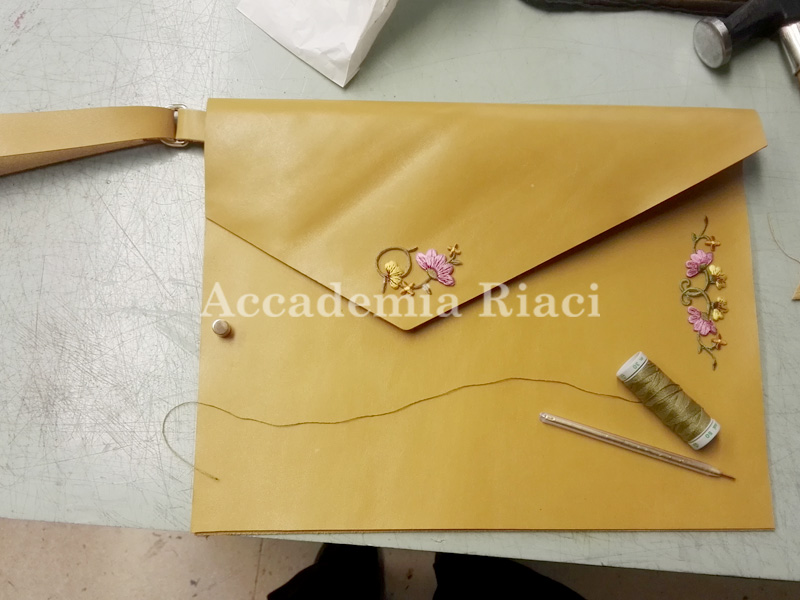 The present for my mom's birthday is not finished already. Anyway I hope she will like it.

まだ製作中の母の誕生プレゼント。気に入ってくれますように。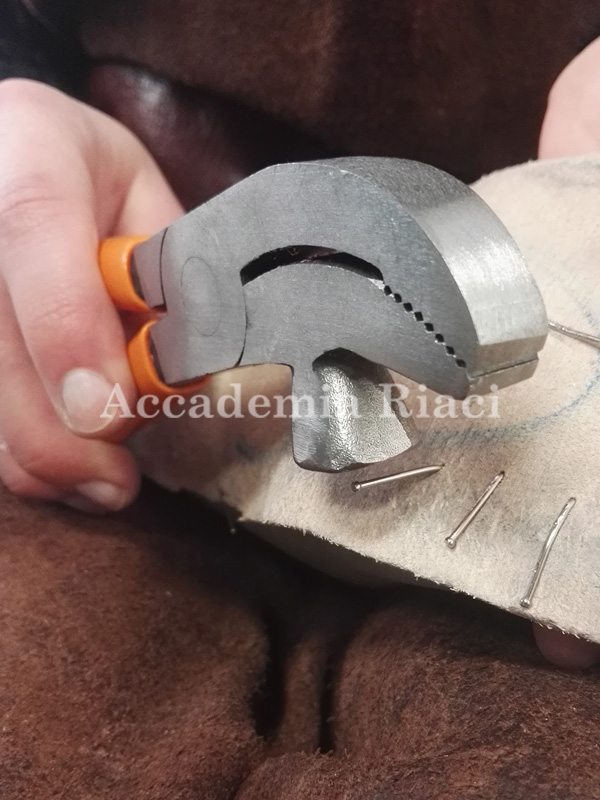 Making the sole for francesina.

内羽式の中底を制作中。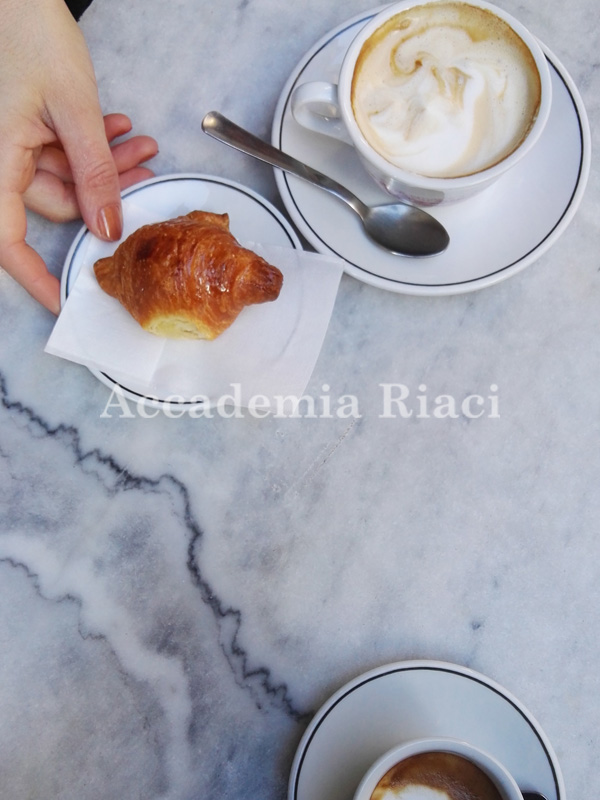 On saturday morning slow and lovely italian breakfast in the center. (If I had instagram this would be a perfect pic)

土曜の朝、ゆっくりといただく愛らしいイタリアンスタイルの朝食。(インスタグラムやってたら載せたかったなぁ。)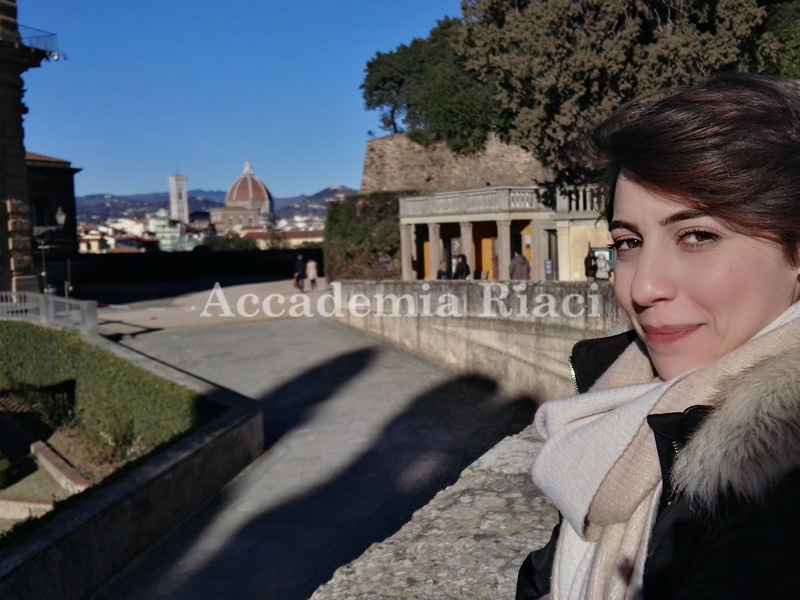 Elena fell in love with Florence.

エレナはフィレンツェが大好きになりました。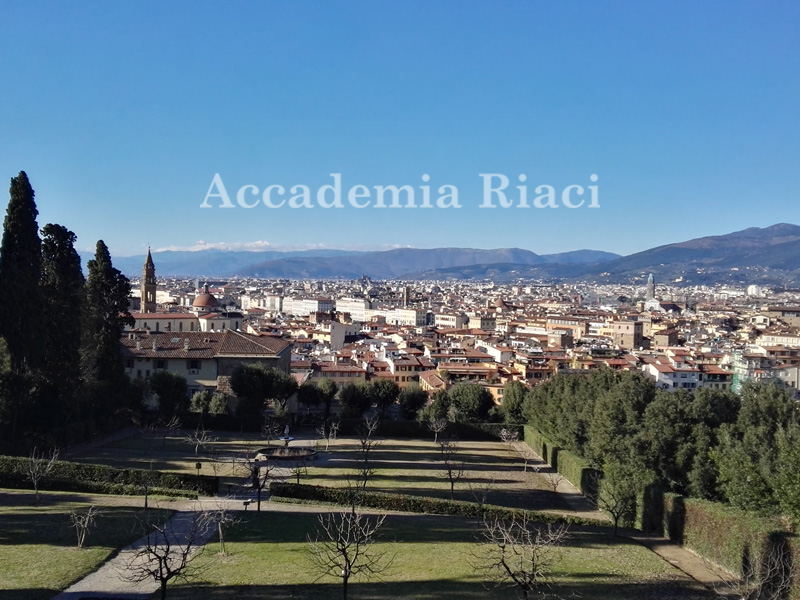 The wonderful view from 'Giardino di Boboli'.

ボーボリ庭園からの素晴らしい眺め。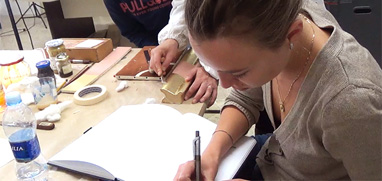 At Accademia Riaci, we are recruiting Course Reporters from our students. The students who are chosen to become Course Reporters are given 10 % of the tuition as their scholarship fee.
The Reporters who have submitted excellent reports will have his or her profile posted on our school website for the next 5 years as an alumnae and will be able to connect with their business chancesafter their graduation.