Accademia Riaci
Student Reports
Read all class reports from our students!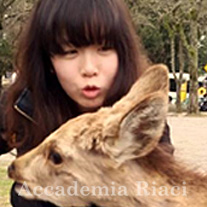 Reporter
Li SHIAU-TING
Nationality: Taiwan
Course: Shoe Making
Program: Atelier Course
Period: Sep. 4, 2017 – Apr. 27, 2018
Shiau-Ting, Li. Shoes designer from Taiwan.
After working in Taiwanese footwear industry for three and a half years, she came to Firenze to study shoes making course, the city which is famous for leather art and shoes.
Although she already has basic aesthetics and sketching technique background from university (B.A.), yet she hopes to extend her shoe-making skills here in Riaci. She believes designer can deliver their thoughts through their works, hoping to keep motivate people with her designs.

李曉婷,來自台灣的鞋類設計師。
在台灣鞋產業工作三年半之後,她決定到皮革之都-佛羅倫斯,學習製鞋技術。
大學主修產品工藝,擁有美學背景、好的品味及繪畫基礎。即便如此,仍期望到莉雅琪延伸自己在實作上的經驗。她相信,設計師能夠透過設計表達想法,希望能持續用創作感動身邊的人。

台湾の靴業界で靴デザイナーとして3年半経験を積んだ後、さらに学びを深めようと革工芸と靴で有名なここフィレンツェへやって来ました。
基本的な審美眼とスケッチ技術は大学(文学士号取得)で学んでいましたが、さらに靴制作の技術を磨くためにリアチ入学を決めました。「デザイナーの想いは、デザインを通して人々に届く」ことを信じ、自分のデザインで人々の心を動かしたいと願っています。
Jan. 25, 2018 | Posted in Reports, Shoemaking , Student Reporter | Tags:Li Shiau-Ting, ShoemakingReporter: Li SHIAU-TING | Course: Shoemaking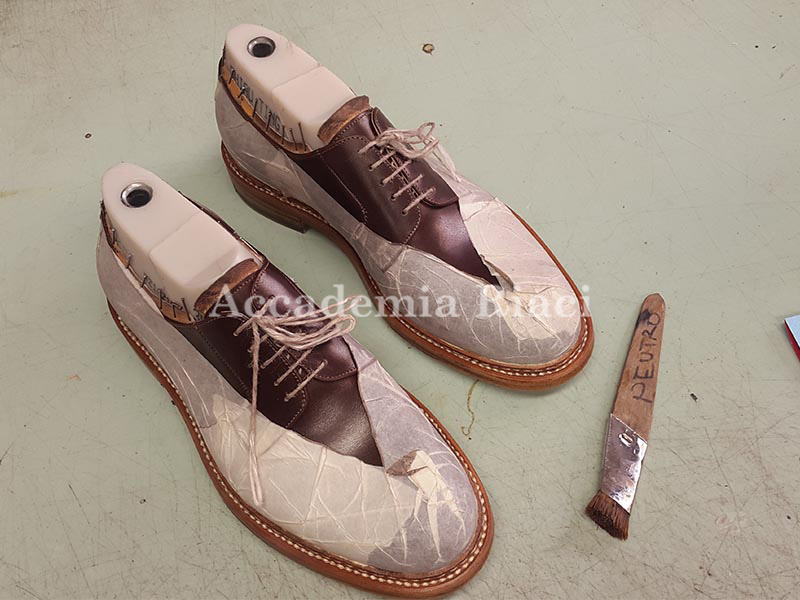 這禮拜從替這雙鞋底上色開始!有別於以往偏正式的風格,這次我決定使用自然色,讓它呈現休閒的感受。

This week start from dying the Tirolese outsole! In this time, I decided to paint the outsole nature, which will make it more casual.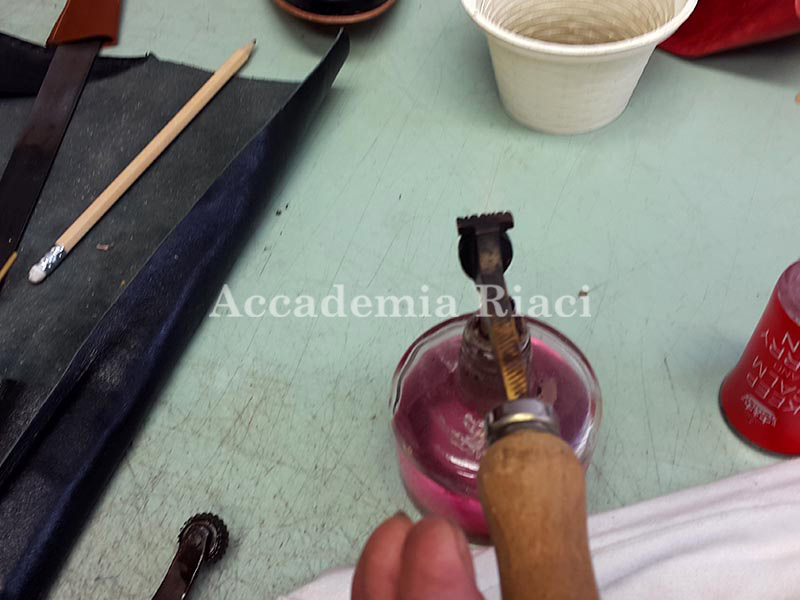 在上完大底色後,老師突然從他的法寶庫拿出了這支烙印章。"妳想要這支烙印章嗎?"-Angelo邊說著,邊用酒精燈加熱著這刻有佛羅倫斯圖騰的徽章…

Suddenly, Prof. Angelo brought a little stamp from his room. A stamp with Florence mark! "You want to put it in your shoes?"-He said.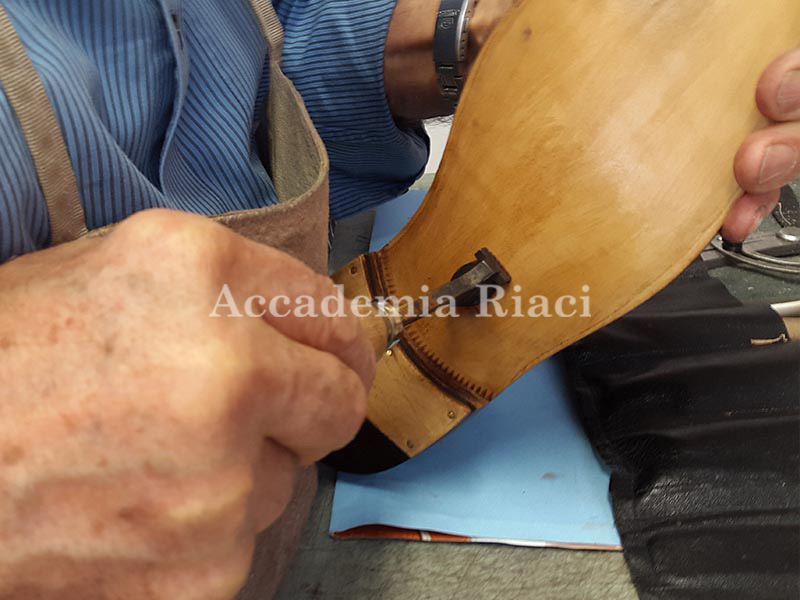 這將會是一雙印有佛羅倫斯市徽的鞋子。印上徽章的那一刻,也好似將這裡的回憶,烙印在心中,心裡說不出的複雜阿…

It will be a pair of shoe in a symbol of Florence. Reminding the days when I was in here…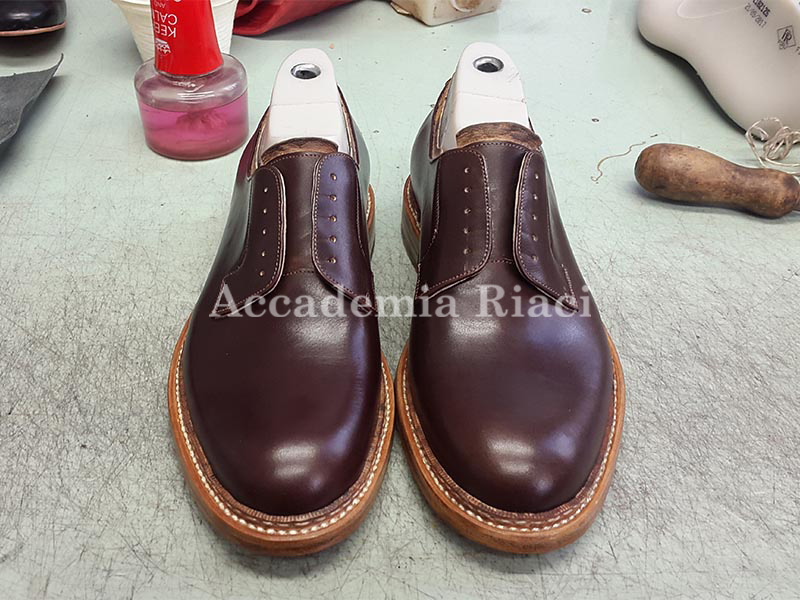 替我的寶寶上妝完成!上過鞋乳之後光感看起來又更完整了,我很滿意做出來的樣子。

Photo shot when I finished my first pair of Tirolese construction! I felt this shoe more complete when polishing it with shoe cream. I am very satisfying the result.

新的設計在這禮拜也同步開始了! 我設計了一款大片流蘇的樂福鞋。照片裡教授正在教我如何製作這個版子。

New designs also start in this week! I designed a French Tassel Loafer. Prof. Angelo was teaching me how to make this pattern.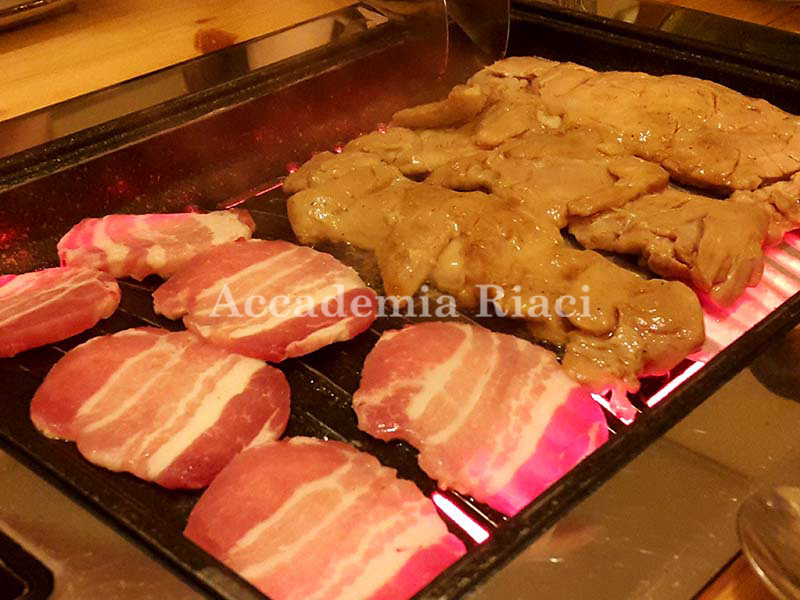 星期三是中秋節,是家人團聚的日子。在國外無法與家人團聚,於是我們一行人約好去烤肉慶祝中秋節。

It was Chinese moon festival on Wednesday, the date for family gather together. Though we couldn't celebrate with our families, we have a wonderful time with friends in here. Barbecue~!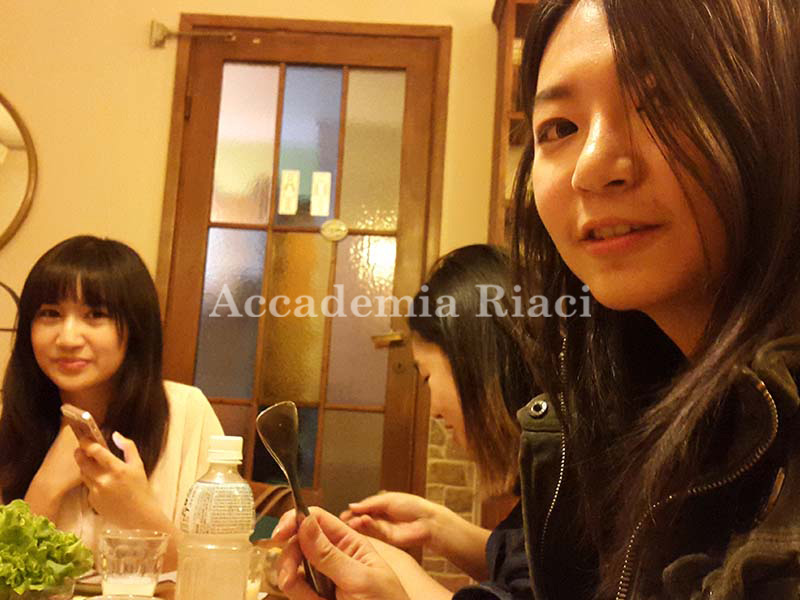 我們去的是一家位於火車站附近的韓式烤肉店,這家店真的很棒,可以免費無限續小菜,就跟在台灣一樣(笑)。韓式泡菜配肉真是太美味了。

We went to a Korean barbecue restaurant close to train station, "Gangnam". It is a really nice restaurant has delicious barbecue and kimchi.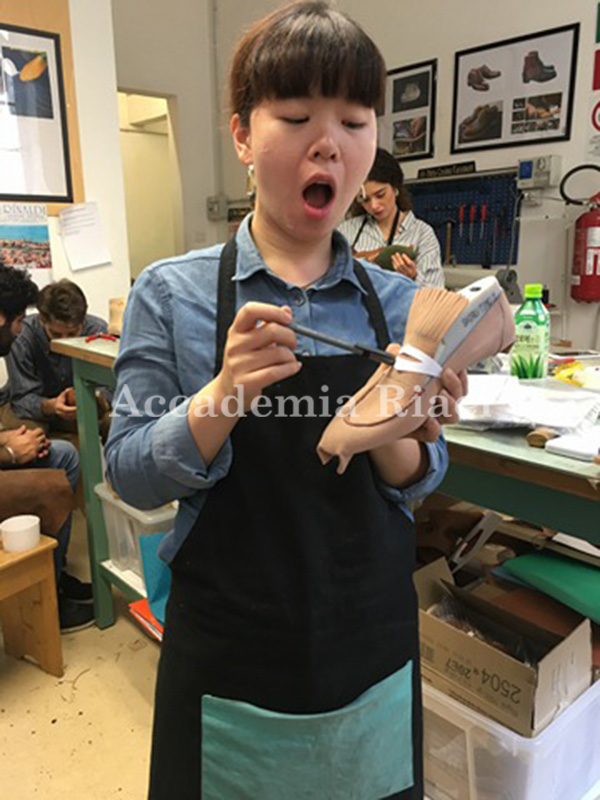 這張是雨蒔幫我拍的,哈哈! "我的新設計看起來好像公雞超人"-我邊說著邊做出逗趣的表情。

A photo took from Yushih, haha. "My new design looks like a rooster superman "- I said.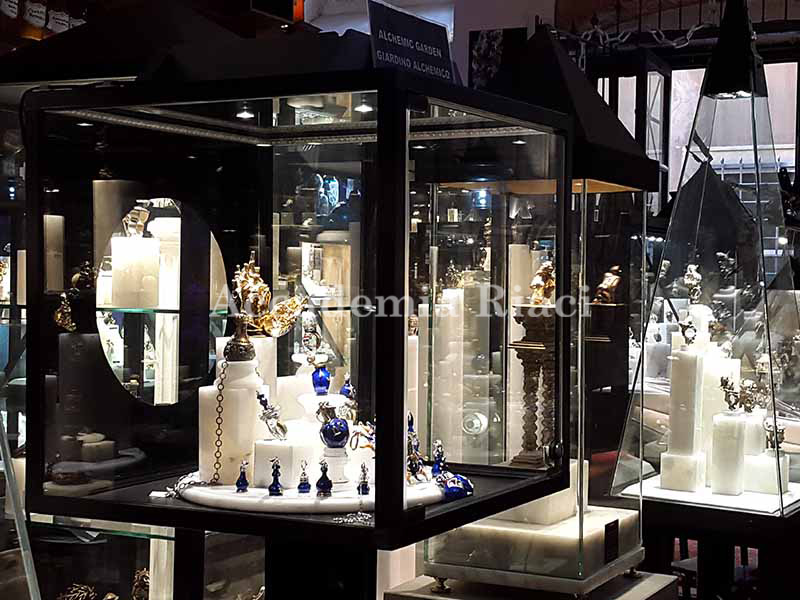 又來到期待的周末,趁著星期六天氣好,到外面走走探索這個城市,意外的在米開朗基羅廣場下的窄巷裡,發現這家很厲害的珠寶店。

Weekend coming with a nice weather, I took a walk on Saturday for exploring Firenze city. I found a jewelry place on the road of Via de' Bardi.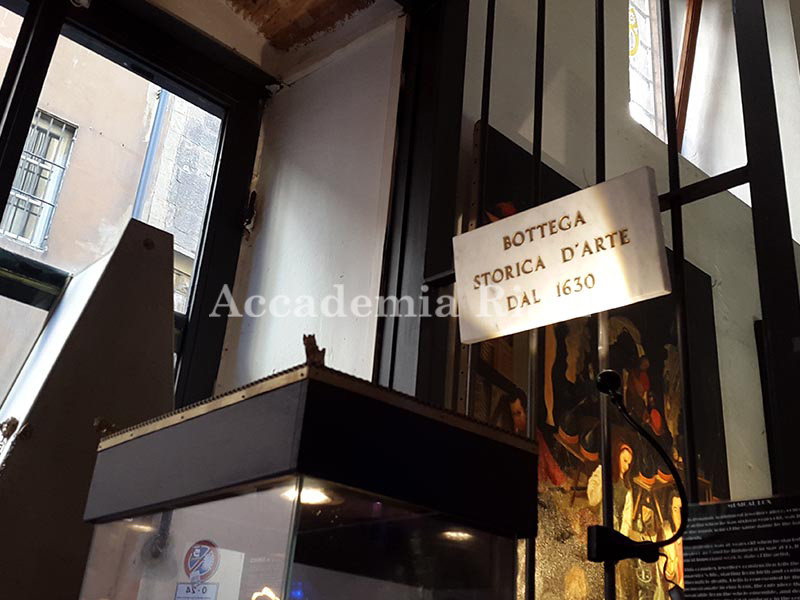 這家叫做BOTTEGA STORICA D'ARTE的店從文藝復興時期就坐落在這個城市了,到現在他們還保留著傳統的方式進行珠寶創作,店裡的每一樣作品都厲害的讓人屏息。有機會來到佛羅倫斯城,一定要來這裡走走看看。這禮拜的週報就到這裡,我們下禮拜見囉!

This shop has been here for hundreds of years, it's a really cool shop. All the jewelry inside is all handmade and Renaissance style. The artisan inside the shop still uses the traditional way to make jewelry, so cool! If you have a chance to look around Firenze city, do not miss it! This is the end of weekly report, see you next week!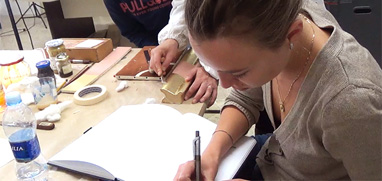 At Accademia Riaci, we are recruiting Course Reporters from our students. The students who are chosen to become Course Reporters are given 10 % of the tuition as their scholarship fee.
The Reporters who have submitted excellent reports will have his or her profile posted on our school website for the next 5 years as an alumnae and will be able to connect with their business chancesafter their graduation.