Accademia Riaci
Students' Blog
Up-to-date report from one of our students!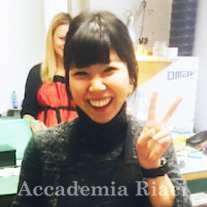 Reporter
Shuri Matsunaka
Nationality: Japan
Course: Shoe Making
Program: Art Short Course
Period: (Sept. 01,2015-) Mar. 21,2016- July 15, 2016
大学時代にファッションデザインを勉強し、その後5年間社会人を経験したのち、靴作りを勉教する為にアカデミアリアチへ。
日本での靴作りの経験は無く、去年の9月から7ヶ月間のショートコースをスタート。
基礎からオリジナルデザインのシューズ制作まで学んだのち、さらに技術を学ぶ為延長。
Jul. 05, 2016 | Posted in Blog, Shoemaking , Student Reporter | Tags:Shuri Matsunaka, Shoemaking | Language:

Reporter: Shuri Matsunaka | Course: Shoemaking
授業風景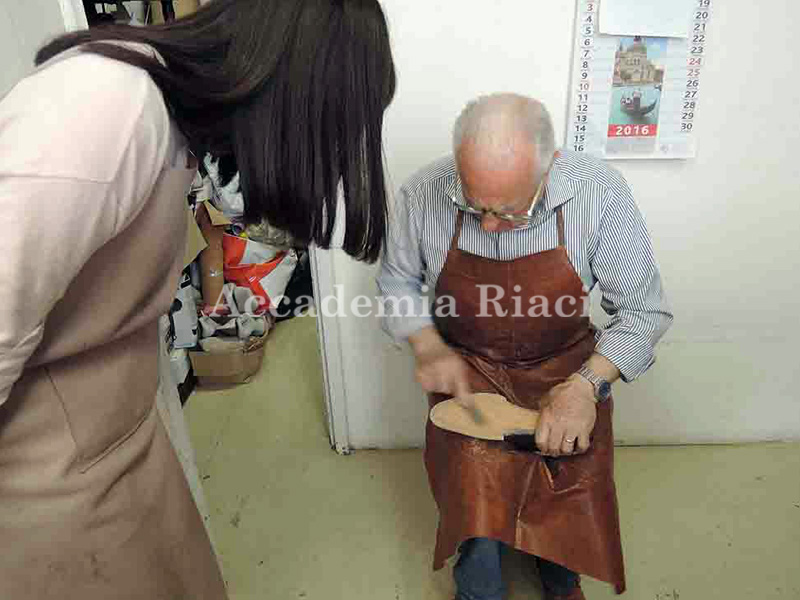 Emiliaの靴は、これはグッドイヤー製法はつま先部分だけ、中心部分はブラックという方法で靴を作っている様子です。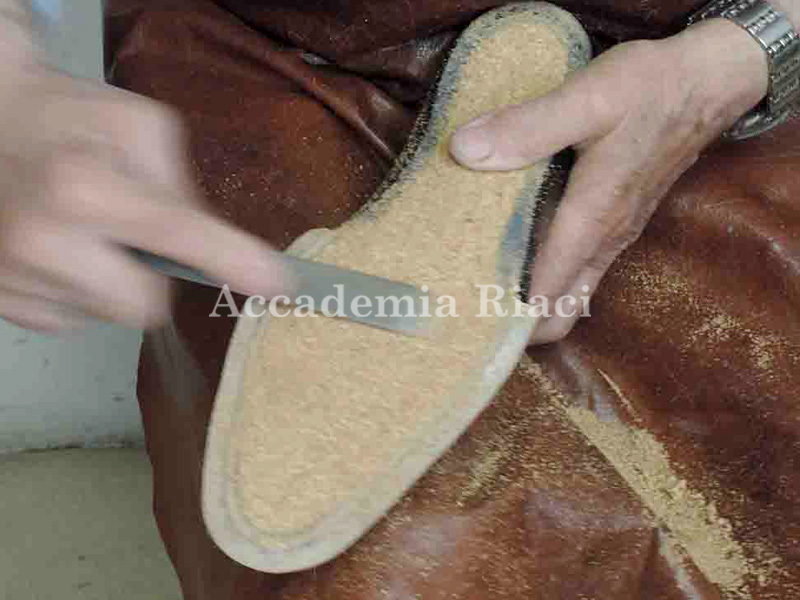 グアルドロの縫いが終わり、スーゲロで隙間埋めていく作業中です。
自分の靴の作業工程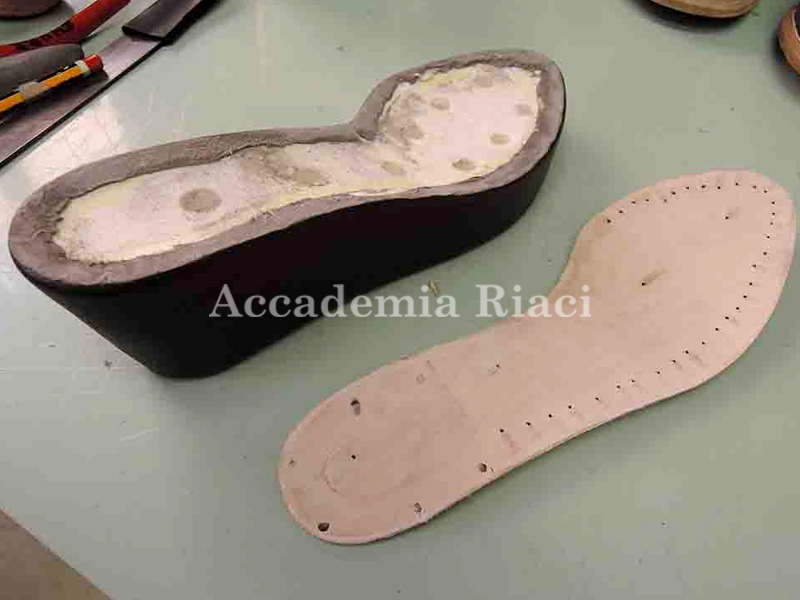 これはストームを使ったサンダルを制作中の様子です。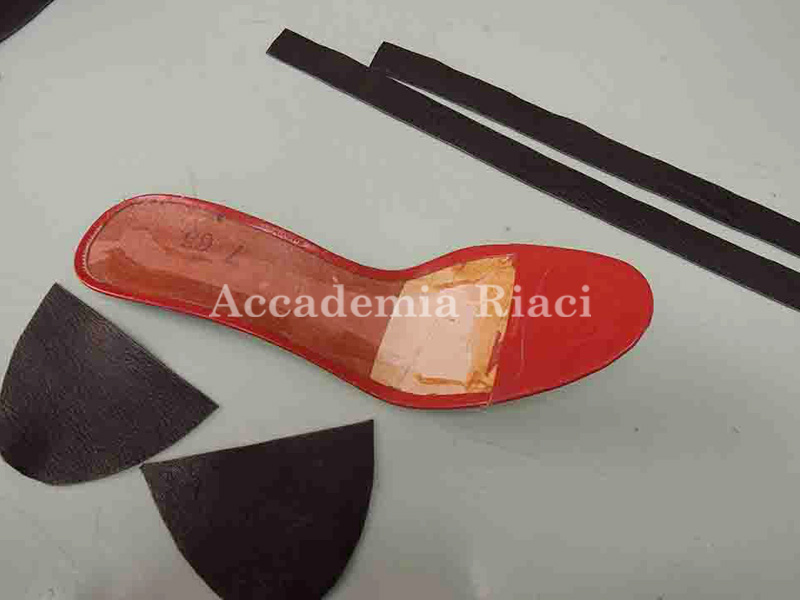 ソレッタを作った後、サンダルは革を貼ります。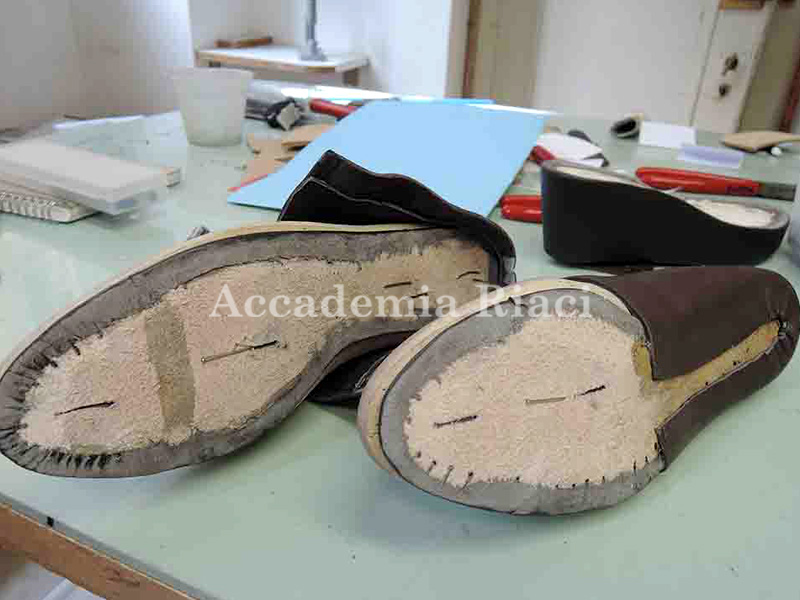 モンタッジョして形を作っていきます。

ストームを本体に付けるために道具を使います。

完成しました!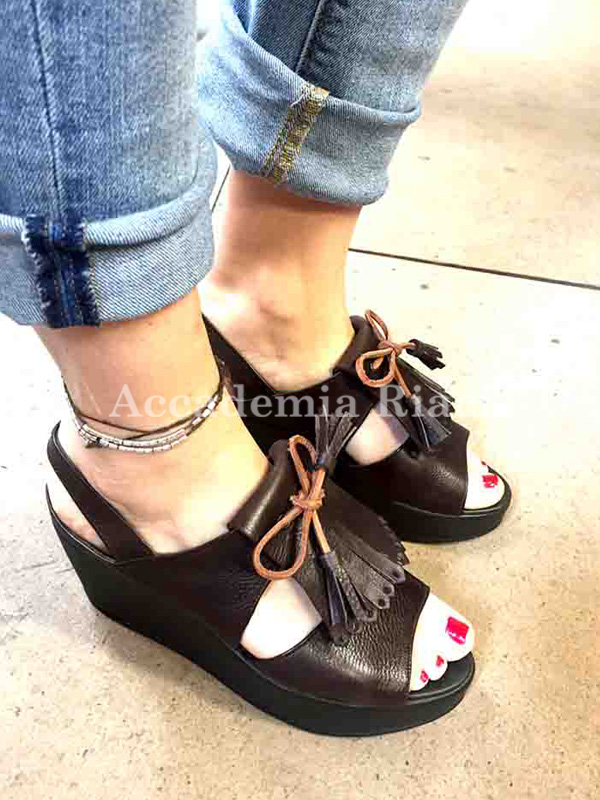 友達が可愛く履いてくれました!
卒業展示会の様子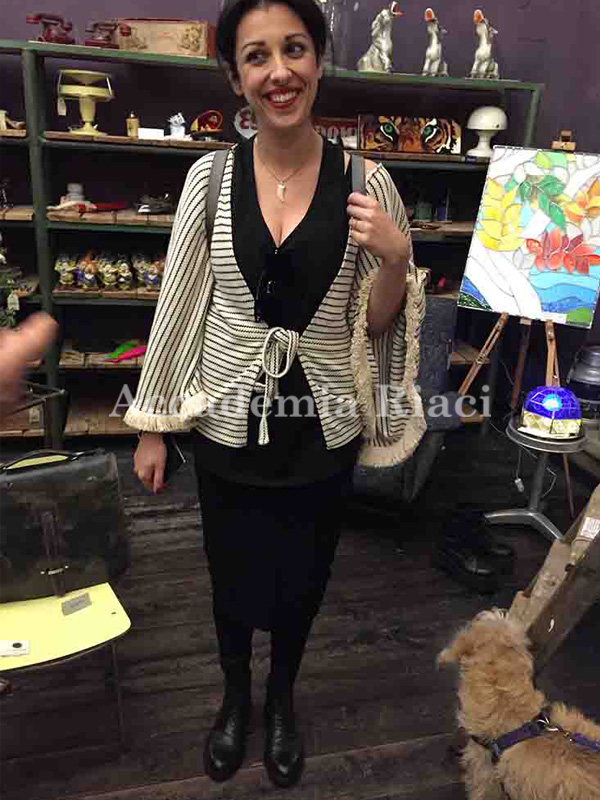 彼女は私の作ったブーツを気に入ってくれたので、サイズも同じだったので履いてくれました!
この日の洋服にもよく似合っていて、素敵でした!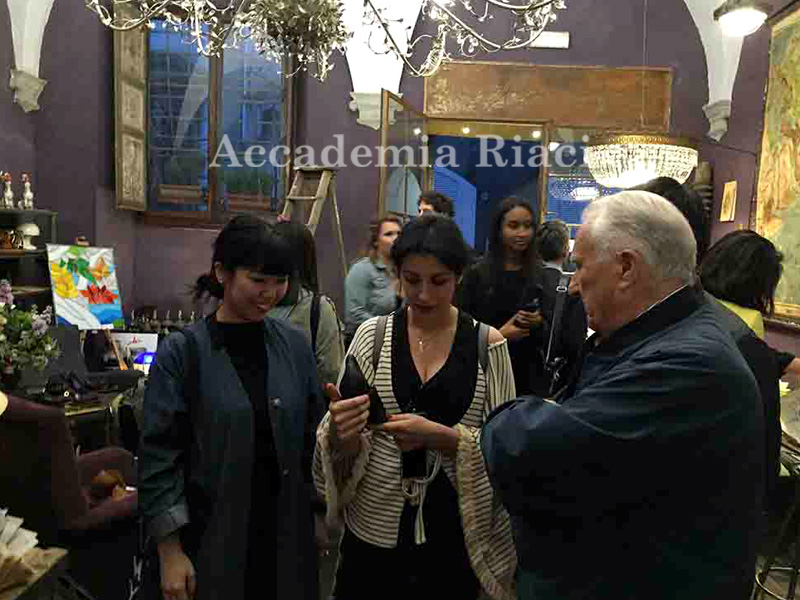 彼女とアンジェロが私の靴について話している様子です。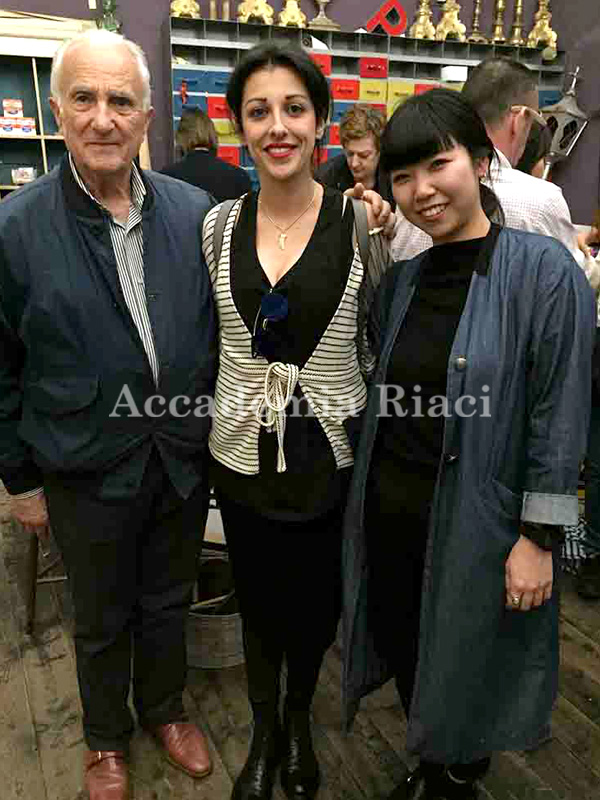 みんなで写真を撮りました!
展示会中の自分の作品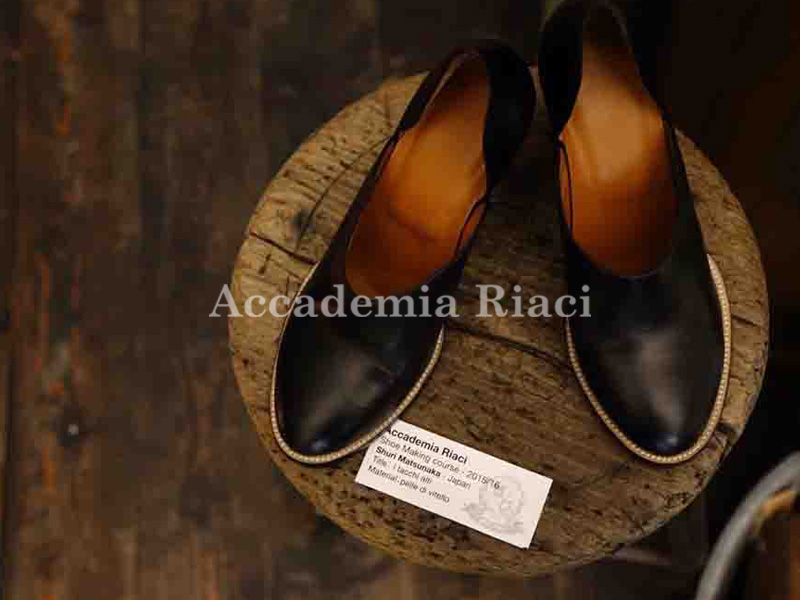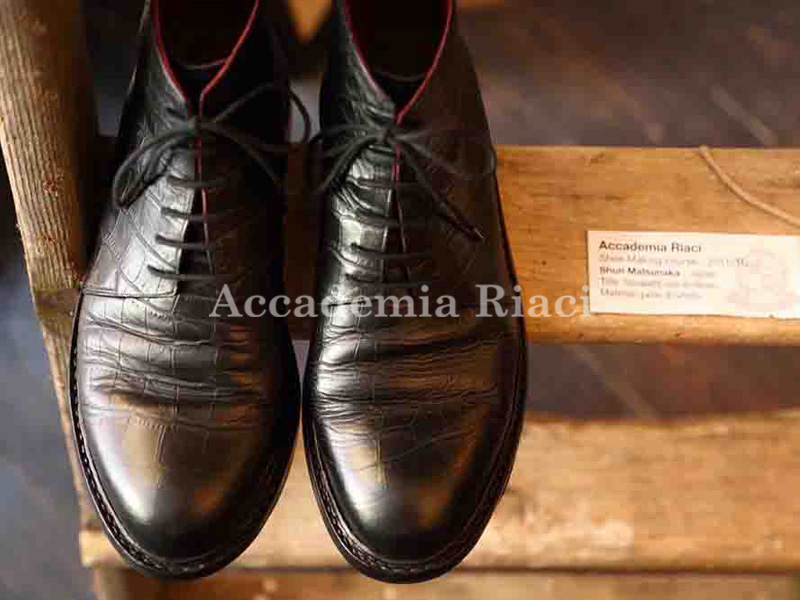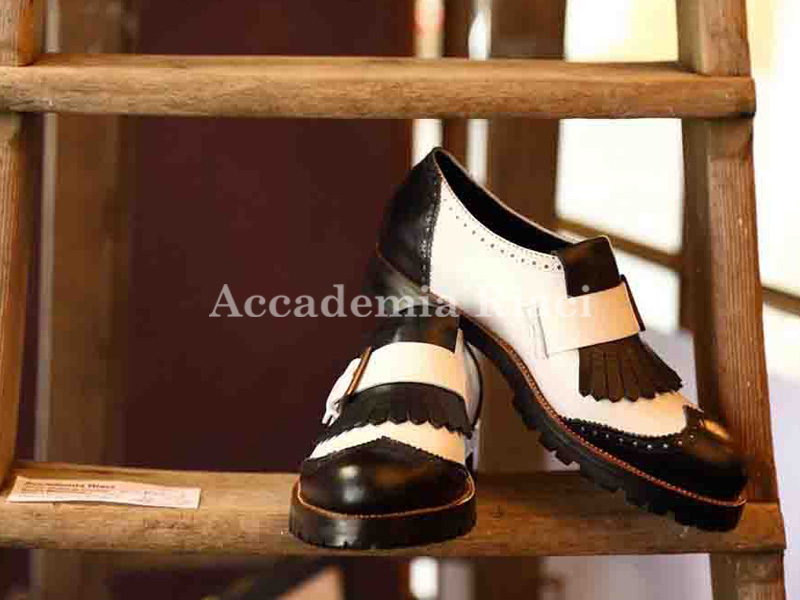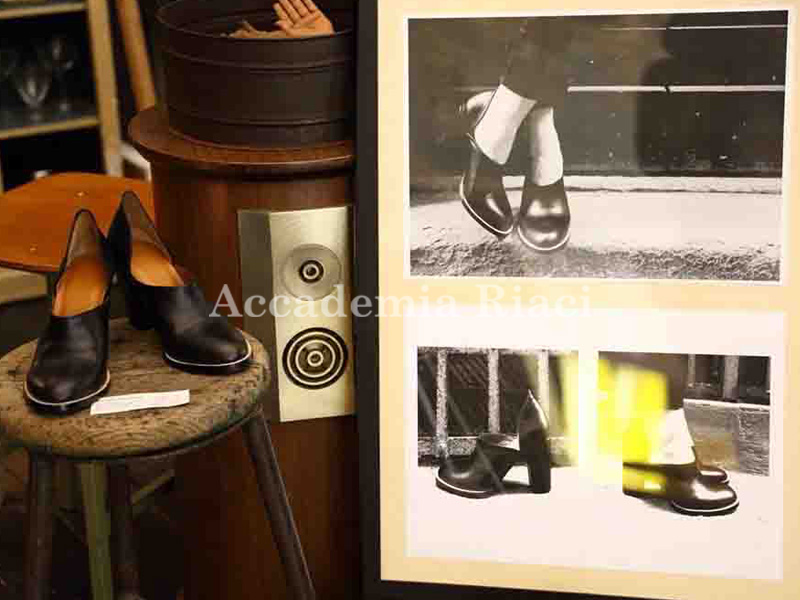 カメラマンのお友達がとっっても素敵に写真を撮ってくれていました!!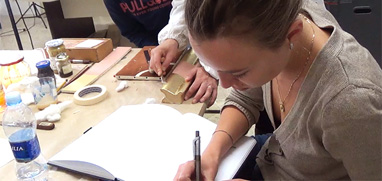 At Accademia Riaci, we are recruiting Course Reporters from our students. The students who are chosen to become Course Reporters are given 10 % of the tuition as their scholarship fee.
The Reporters who have submitted excellent reports will have his or her profile posted on our school website for the next 5 years as an alumnae and will be able to connect with their business chancesafter their graduation.