Accademia Riaci
Student Reports
Read all class reports from our students!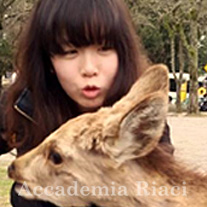 Reporter
Li SHIAU-TING
Nationality: Taiwan
Course: Shoe Making
Program: Atelier Course
Period: Sep. 4, 2017 – Apr. 27, 2018
Shiau-Ting, Li. Shoes designer from Taiwan.
After working in Taiwanese footwear industry for three and a half years, she came to Firenze to study shoes making course, the city which is famous for leather art and shoes.
Although she already has basic aesthetics and sketching technique background from university (B.A.), yet she hopes to extend her shoe-making skills here in Riaci. She believes designer can deliver their thoughts through their works, hoping to keep motivate people with her designs.

李曉婷,來自台灣的鞋類設計師。
在台灣鞋產業工作三年半之後,她決定到皮革之都-佛羅倫斯,學習製鞋技術。
大學主修產品工藝,擁有美學背景、好的品味及繪畫基礎。即便如此,仍期望到莉雅琪延伸自己在實作上的經驗。她相信,設計師能夠透過設計表達想法,希望能持續用創作感動身邊的人。

台湾の靴業界で靴デザイナーとして3年半経験を積んだ後、さらに学びを深めようと革工芸と靴で有名なここフィレンツェへやって来ました。
基本的な審美眼とスケッチ技術は大学(文学士号取得)で学んでいましたが、さらに靴制作の技術を磨くためにリアチ入学を決めました。「デザイナーの想いは、デザインを通して人々に届く」ことを信じ、自分のデザインで人々の心を動かしたいと願っています。
Oct. 26, 2018 | Posted in Reports, Shoemaking , Student Reporter | Tags:Li Shiau-Ting, ShoemakingReporter: Li SHIAU-TING | Course: Shoemaking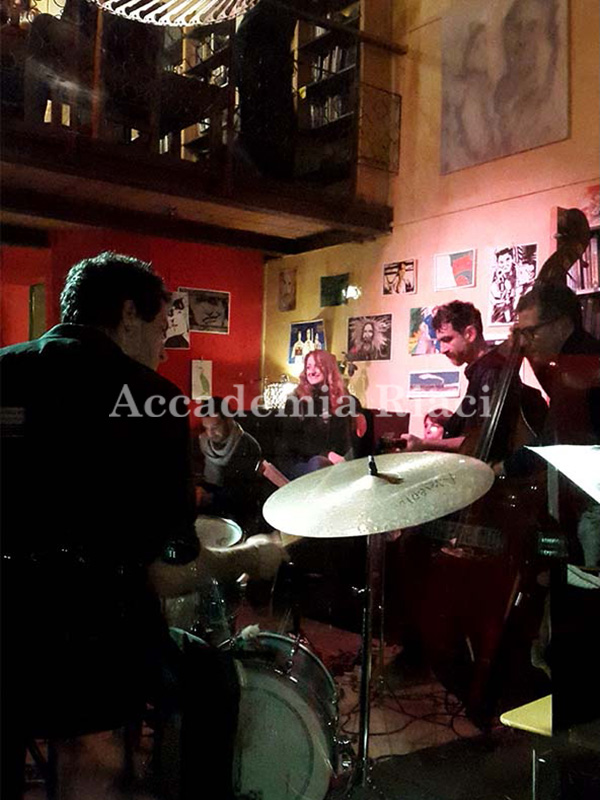 佛羅倫斯的迷人之處,是在無盡的平凡日子卻能過著不平凡的生活。城市不論白天夜晚都有想不到的驚奇與創意,其中我最愛的,大概是逛不完的復古店與夜晚的live band了吧! (地點:La Cita)

It's such a beautiful night with friends listening live-band in La Cita. This is how we enjoy the night in this beautiful city- Florence.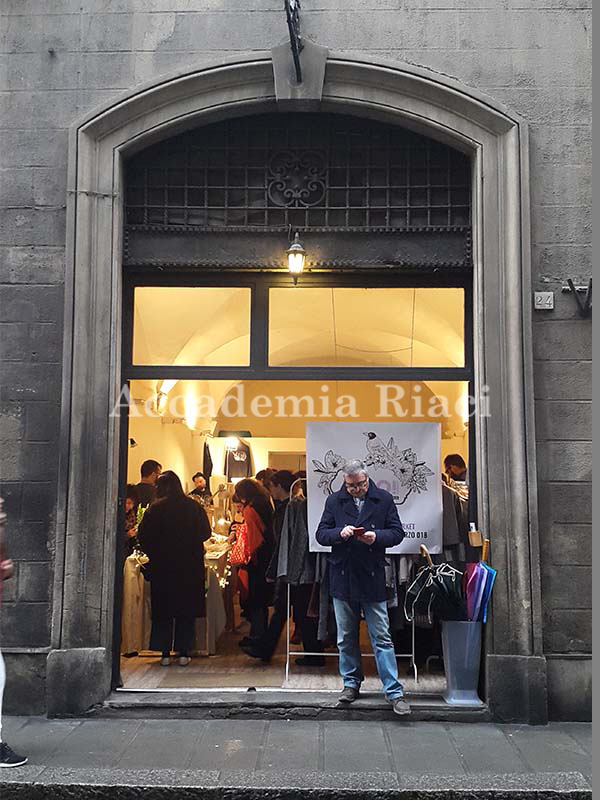 偶爾逛逛周末舉辦的創意市集,在裡面總能挖掘到許多有趣的事物。

In Florence you can find many creative markets that held every week. This is one of my favorite parts of how I enjoy the life in here.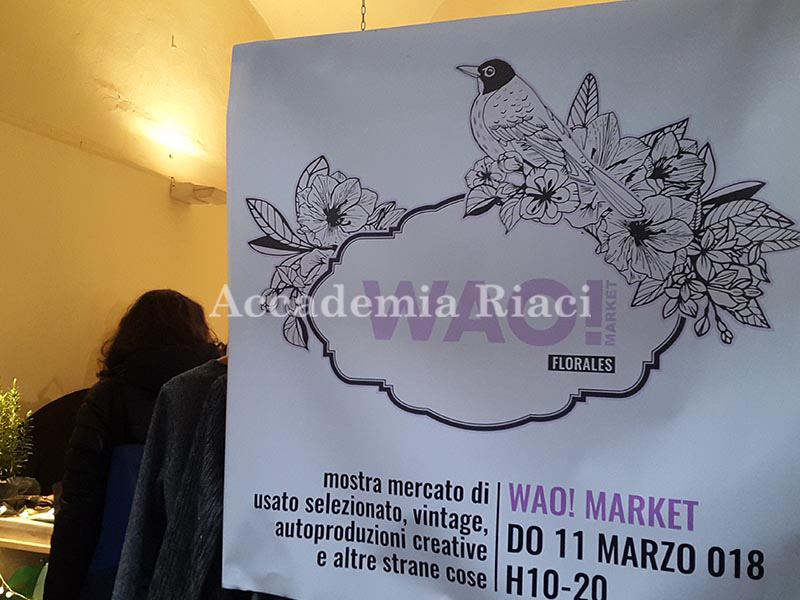 WAO!市集是一直有在追蹤的佛羅倫斯市集之一,它每段時間都會在佛羅倫斯舉辦。算是滿有組織性的市集活動。

WAO! market is one of the creative market that I followed for a long time. I can always find something interesting inside the market.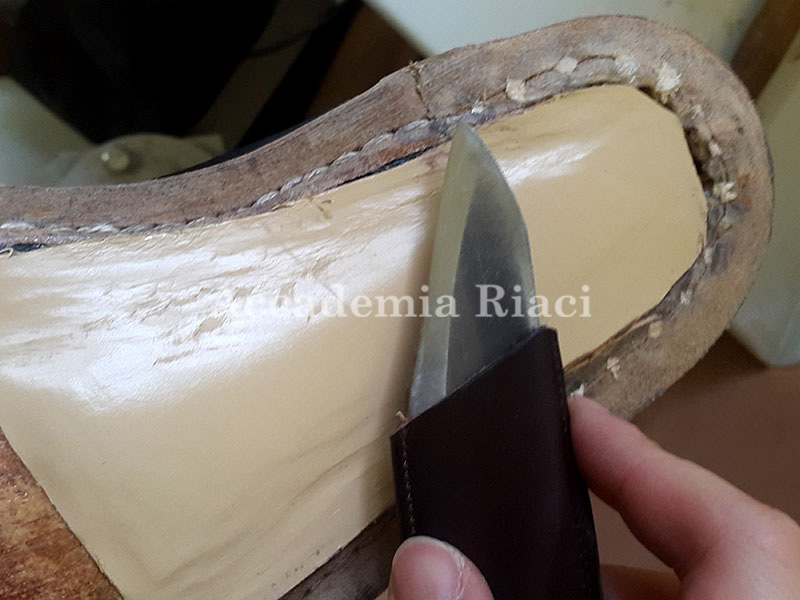 好,回到我的作品上吧!現在我已經放上支撐片,可以準備黏上大底了

Okay, let's back to my work. Now you can see the shank was being glued to the insole.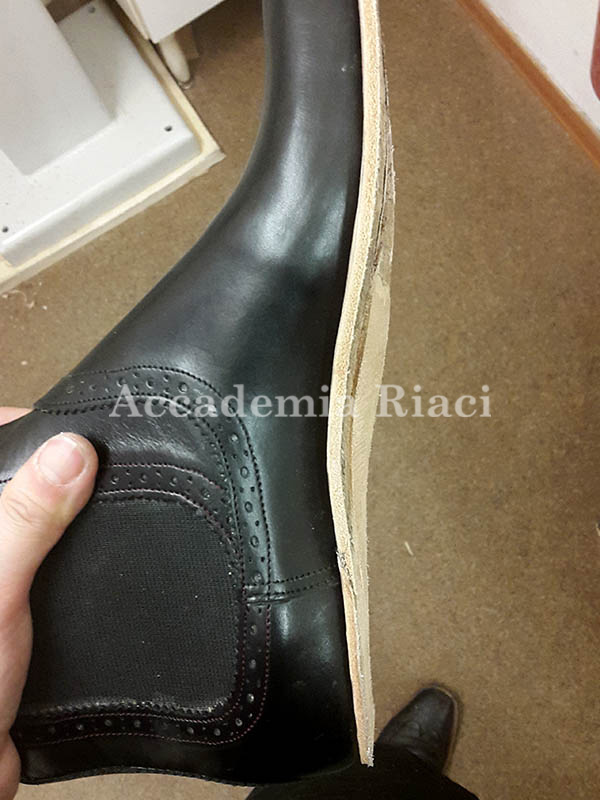 這個楦頭型好適合做靴子喔,自己看了也很滿意,希望收到的人也會滿意 (笑

I quite satisfied with this last. The shape seems really fit my designs. A boot for my boyfriend, hope he will like it.

意外收到遠從澳洲捎來的一封信,內容充滿我朋友對我滿滿的愛跟打氣。嗯!我們都要繼續堅持夢想,往理想生活邁進

I was surprised that I received this letter from Australia. The content is full of love and cheers from my friends. She lived in Australia for a long time, chasing her dream just like me. keep chasing your dream my dear, one day we will all find our shining star.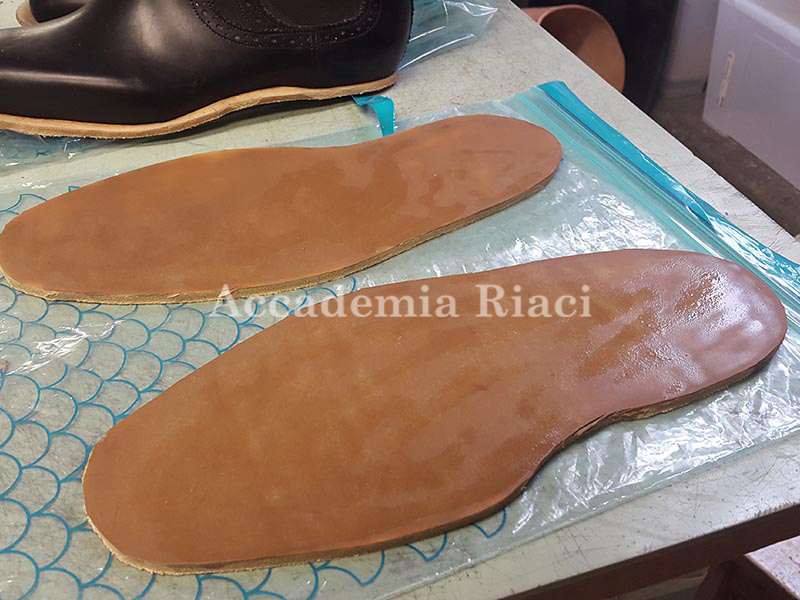 用水把皮革沾濕,準備黏上大底。

The outsole was wet and ready to be glued.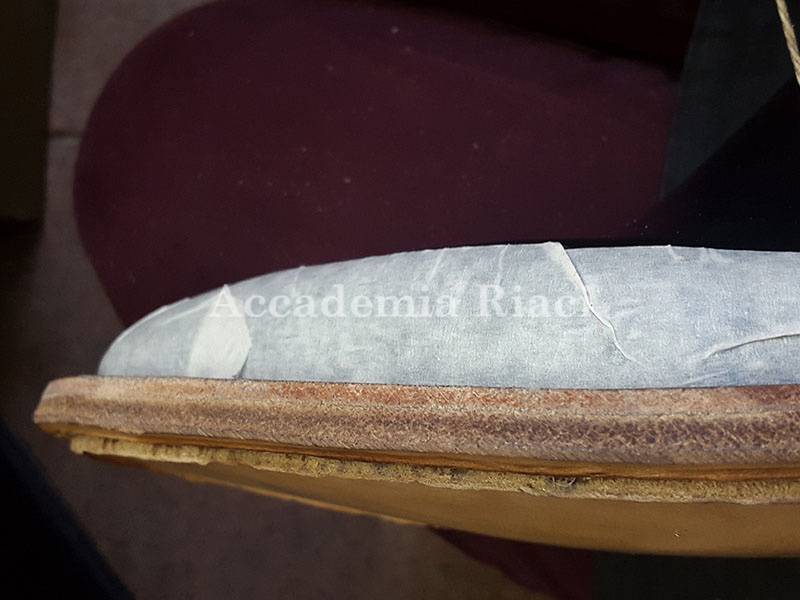 在開溝前Angelo還是不斷地提醒我:記得加很多很多水、很多很多水…

Though have many times of experience for making groove, our Prof. Angelo was still reminded us like a father: don't forget to put a lot of, a lot of water.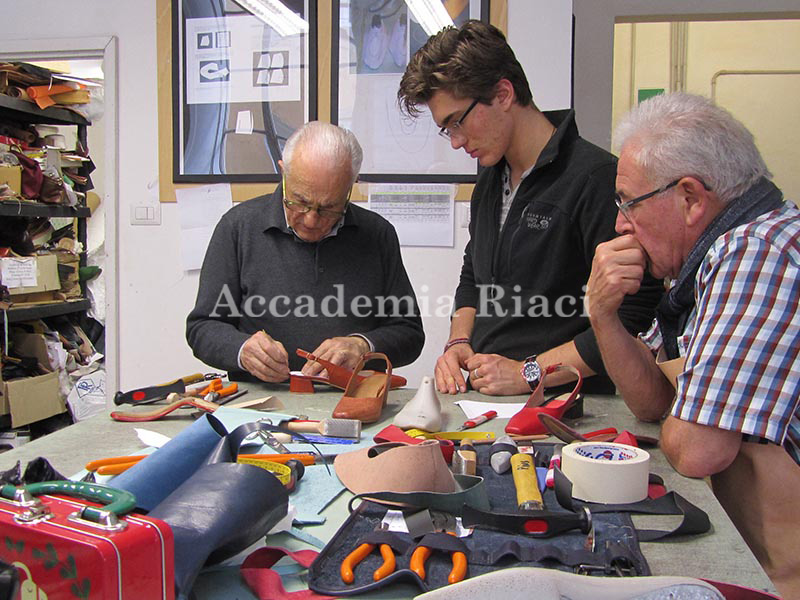 這時候教授Angelo正在教Mark跟Pius怎麼製作Chanel女鞋的中底,並且用銀筆和紙板描繪出正確的輪廓線。

In this moment, Prof. Angelo was teaching Mark and Pius how to make insole for Chanel shoes. He drew a line and make pattern for them.

老師做了一支挖溝器給我,當他遞給我的時候我真是又驚又喜。好像在蒐集寶藏一下,我會好好的珍惜著。

Finally I had this groove making tools, I was so happy when Prof. Angelo made one for me. I will carefully cherish it, I promise.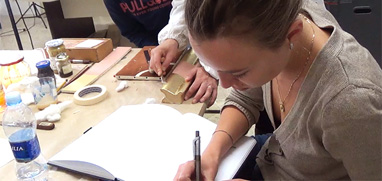 At Accademia Riaci, we are recruiting Course Reporters from our students. The students who are chosen to become Course Reporters are given 10 % of the tuition as their scholarship fee.
The Reporters who have submitted excellent reports will have his or her profile posted on our school website for the next 5 years as an alumnae and will be able to connect with their business chancesafter their graduation.