Accademia Riaci
Student Reports
Read all class reports from our students!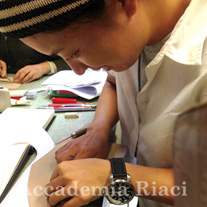 Reporter
Masami ISHIZUKA
Nationality: Japan
Course: Shoe Making
Program: Master Course
Period: Sept. 5,2016-Apr. 28,2017
日本では10年間ほど靴づくりとは関係のないお仕事をしていましたが、趣味としてずっと好きで続けていたのが革細工でした。休日には財布など小物をコツコツ作る毎日でした。そしてそこから派生して、この2年間は神戸にある靴学校に毎週通いました。自分が考えたものが形になっていくことが面白くて、休日は疲れていても靴作りが楽しくて仕方がありませんでした。とても時間がかかる作業ですが、出来上がりだけでなく、出来上がっていく様子がなんとも言えません。
一年ほど前から、思い切ってお仕事を辞め、本場イタリア・フィレンツェに革靴づくりを学びに行くことを決めました。今年の5月より4ヶ月間、語学学校でお世話になりイタリア語で何とか授業を受け始めました。まだまだ分からない事だらけですが、楽しみながら頑張りたいと思っています。

I worked in Japan for about 10 years but my former job had nothing to do with shoe making. I simply liked leather working as a hobby. I used to make small items such as leather wallets on my days off. For this past 2 years, I studied every week at a shoe making school in Kobe, Japan. I totally enjoyed the process of how my idea became actual shoes, so I kept making shoes on weekends even though I was tired from my weekday's work. It takes a long time to make 1 pair of shoes, but I just love the shoe making process itself.
I quit my job 1 year ago and decided to come to Florence to study shoe making. I took Italian lessons for 4 months from this May, and I am now taking shoe making lessons in Italian. There is so much I need to learn now, but I hope to enjoy this learning experience.
Mar. 02, 2017 | Posted in Reports, Shoemaking , Student Reporter | Tags:Masami Ishizuka, ShoemakingReporter: Masami ISHIZUKA | Course: Shoemaking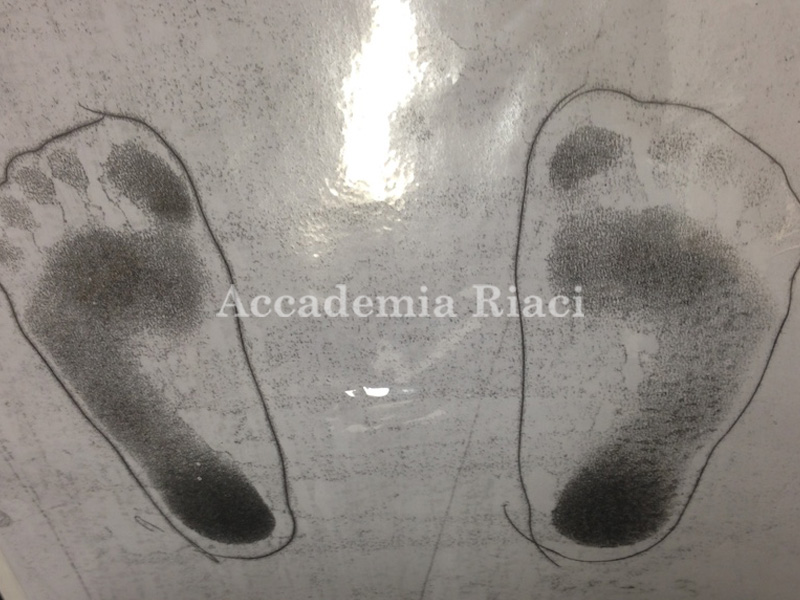 マスターコース、Rinaldiさんでの第2回目の授業です。実際に自分の足の診断をして頂きました!!

It was our 2nd Master Course class at Mr. Rossi's shop. We had our feet diagnosed.

私の足の指は特に長い指がなく、スクエアタイプらしいです。ちなみに、アジア人は私のように足幅の広めの人が多いらしいです。

My feet did not have any long fingers, so called the "square type". Asian people tend to have wide feet like mine.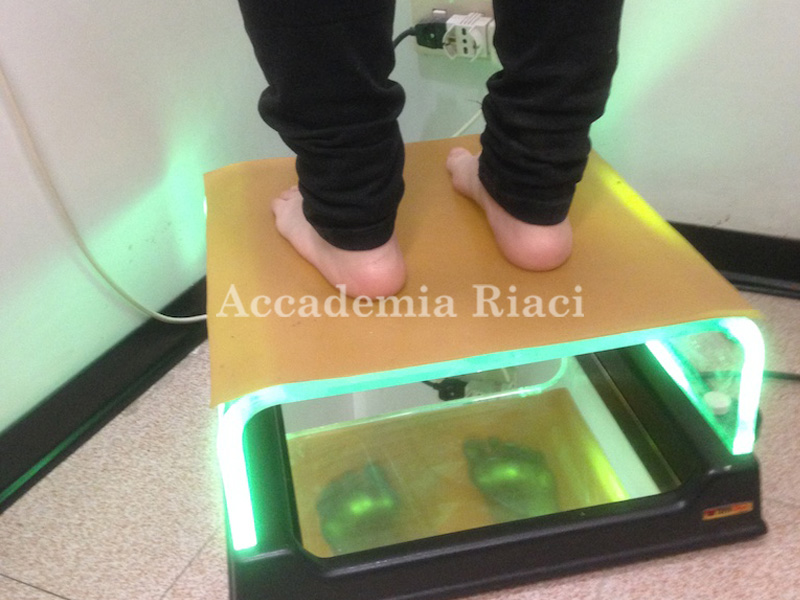 直立した時に、足のどの位置に体重がかかっているのかを見ます。私の場合は右足にやや体重がかかって立っているそうです。

This scanner tells where on your feet gets more or less pressure. I was told that I stood straight with a little bit more weight on the right foot.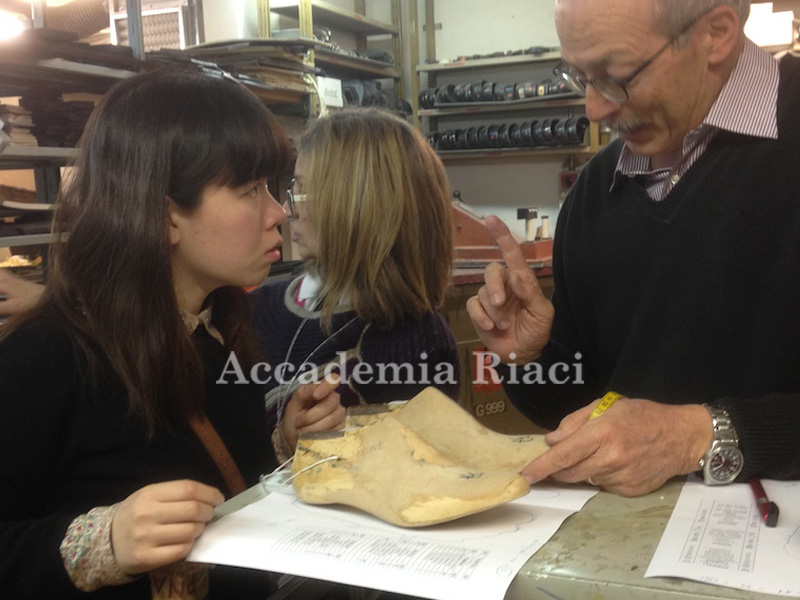 Tinaさんはこの木型を借りて作る事になりました。私も自分の足の形に合うように特殊コルクを貼ってグラインダーで削っていきます。

Tina has decided to borrow these shoetrees. I glued special corks over the shoetrees that I borrowed, then I grinded till it's shaped to match my feet.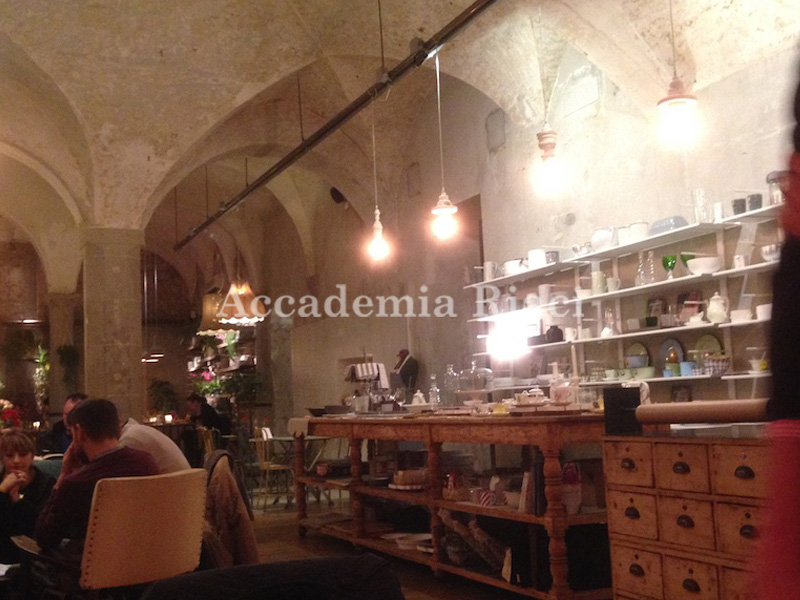 学校が終わると時々友達とバールに行きます。この日はサンロレンツォ教会近くのオシャレなバールで一杯だけ飲んで帰る事にしました。無垢な店内がオシャレで気に入りました。

After school, I sometimes go out with my friends to a bar for a drink. Today we decided to enjoy a glass of drink at a bar near the San Lorenzo Church. I loved the simple and natural interior of the bar.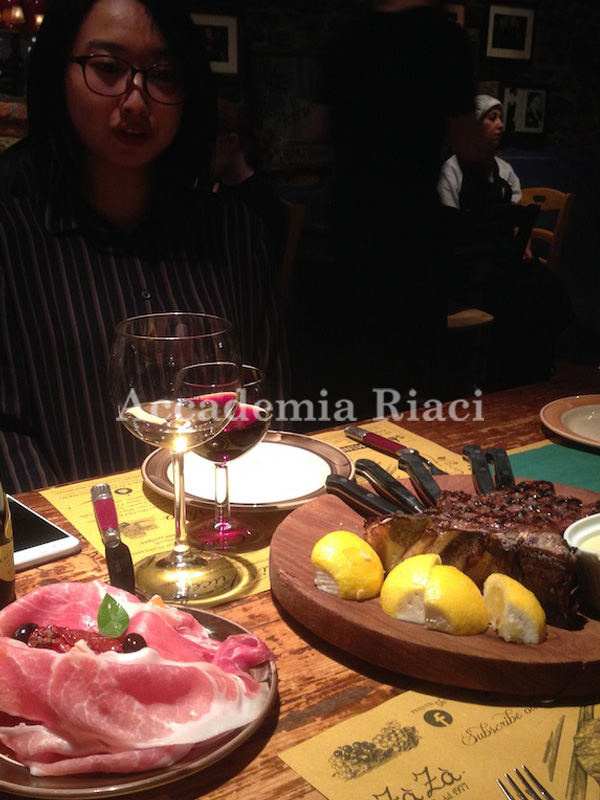 週末には友人とzazaというレストランに行きました。前菜のハムとメロンの盛り合わせは最高です。

On the weekend, I went to a restaurant called "Zaza" with my friends. Melon with cured ham we had as an appetizer was great!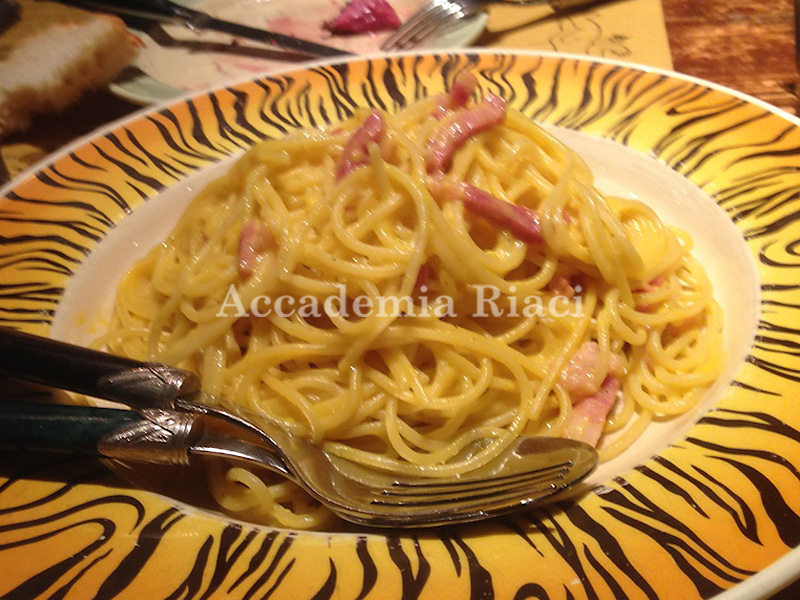 パスタは2種類頼みました。こちらはカルボナーラです。何度見ても黄色いです。

We ordered 2 kinds of pastas. This one is carbonara. Very yellow.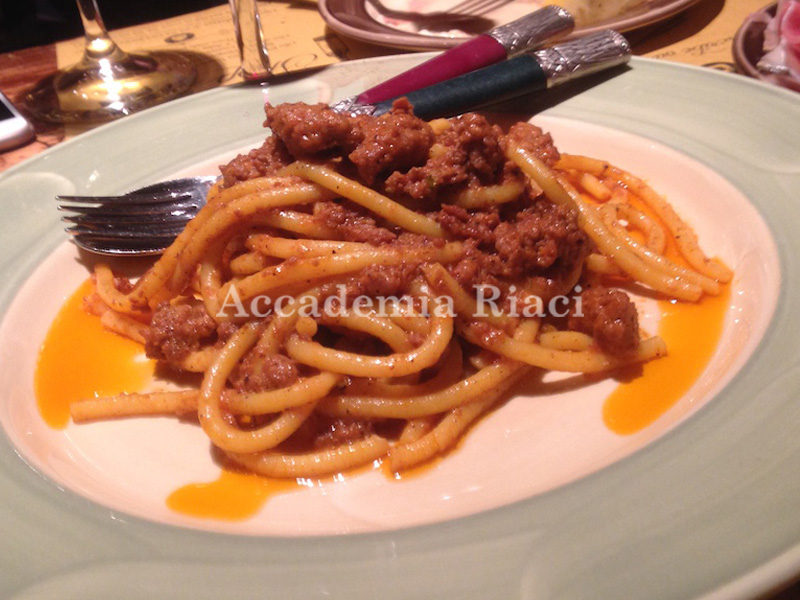 こちらはpiciというシエナ発祥のややもちっとしたパスタです。ボロネーゼで頂きました。

This pasta is "pici" from Siena, very chewy and tasty. We had it with Bolognaise sauce.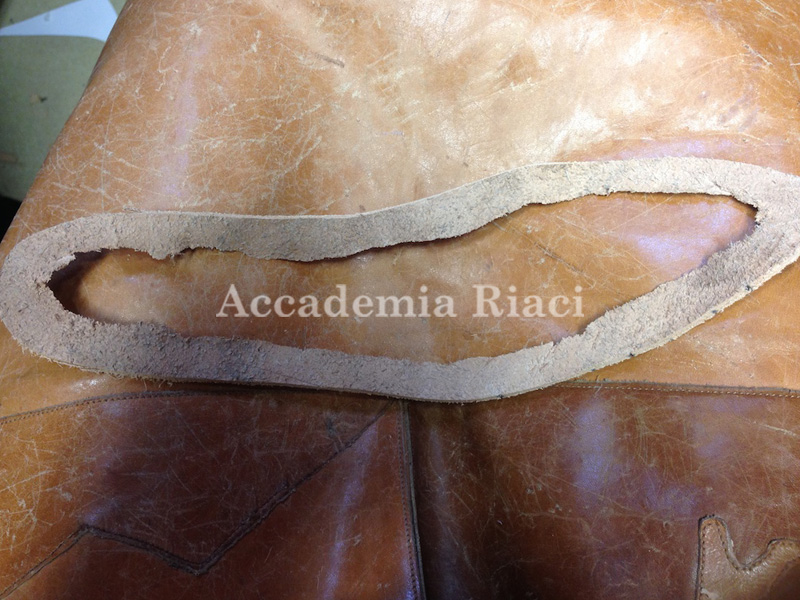 今週からはノルウィージャン製法を習う事にしました。縫うときの準備としてこのように底の革をくりぬきます。まるで大根の桂剥きのようでとても難しかったです。

This week, we started learning the Norwegian method. Before sewing, the insole must be cut out like this photo. It was as difficult as peeling radish skin off for me.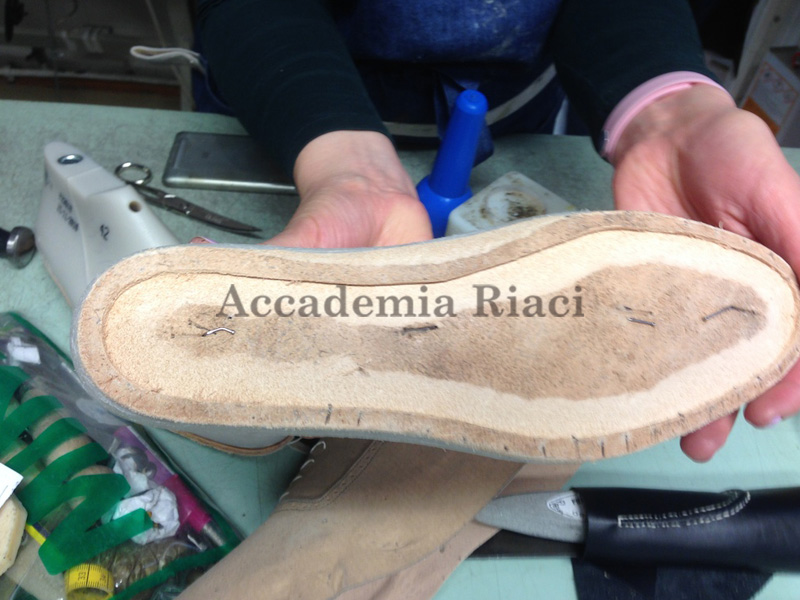 アンジェロ先生が見本でカットして下さいました。やはりとても美しいです。私もいつかはできるように頑張りたいです。

Prof. Angelo showed me how. Of course he does it so beautifully. I will do my best to perform the same kind of work someday.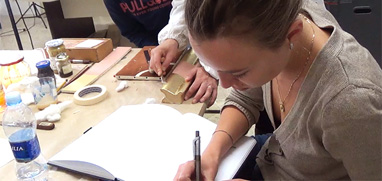 At Accademia Riaci, we are recruiting Course Reporters from our students. The students who are chosen to become Course Reporters are given 10 % of the tuition as their scholarship fee.
The Reporters who have submitted excellent reports will have his or her profile posted on our school website for the next 5 years as an alumnae and will be able to connect with their business chancesafter their graduation.