Accademia Riaci
Student Reports
Read all class reports from our students!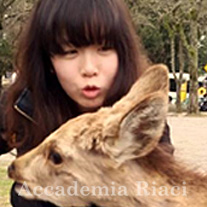 Reporter
Li SHIAU-TING
Nationality: Taiwan
Course: Shoe Making
Program: Atelier Course
Period: Sep. 4, 2017 – Apr. 27, 2018
Shiau-Ting, Li. Shoes designer from Taiwan.
After working in Taiwanese footwear industry for three and a half years, she came to Firenze to study shoes making course, the city which is famous for leather art and shoes.
Although she already has basic aesthetics and sketching technique background from university (B.A.), yet she hopes to extend her shoe-making skills here in Riaci. She believes designer can deliver their thoughts through their works, hoping to keep motivate people with her designs.

李曉婷,來自台灣的鞋類設計師。
在台灣鞋產業工作三年半之後,她決定到皮革之都-佛羅倫斯,學習製鞋技術。
大學主修產品工藝,擁有美學背景、好的品味及繪畫基礎。即便如此,仍期望到莉雅琪延伸自己在實作上的經驗。她相信,設計師能夠透過設計表達想法,希望能持續用創作感動身邊的人。

台湾の靴業界で靴デザイナーとして3年半経験を積んだ後、さらに学びを深めようと革工芸と靴で有名なここフィレンツェへやって来ました。
基本的な審美眼とスケッチ技術は大学(文学士号取得)で学んでいましたが、さらに靴制作の技術を磨くためにリアチ入学を決めました。「デザイナーの想いは、デザインを通して人々に届く」ことを信じ、自分のデザインで人々の心を動かしたいと願っています。
Sep. 20, 2016 | Posted in Reports, Shoemaking , Student Reporter | Tags:Li Shiau-Ting, ShoemakingReporter: Li SHIAU-TING | Course: Shoemaking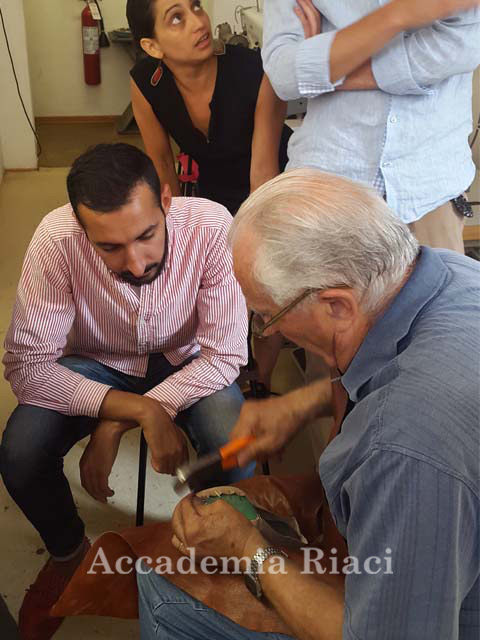 這個禮拜,我們從重要的步驟-攀幫開始學起。這個步驟將讓鞋子從紙板變成立體的鞋面。教授正在教導我們如何攀好鞋子。

This week, we start from the important part of shoe-making : Lasting. This step will conduct the shoe from two-dimension to three-dimension. Professor is teaching us the technique to do it.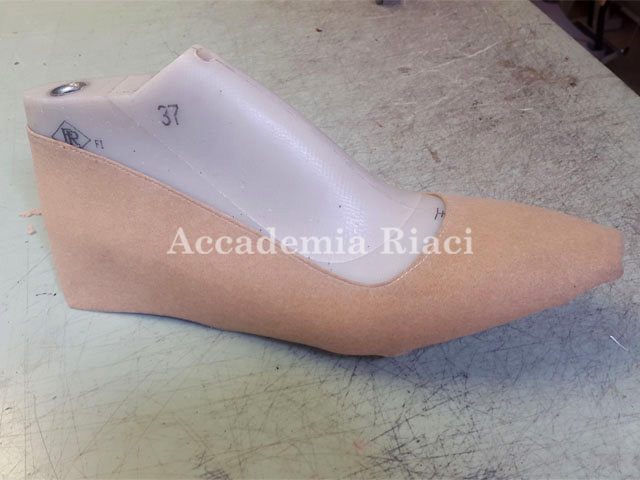 這個鞋子叫做:Decolete,是將大底直接貼上的技法。第一個鞋面我們用簡單的處理邊的方式,並用纖維練習。

This shoe's name is "Decolete". First we learn the simple folding to create this shoe. Before using real leather to make our shoes, we use fabric for practice.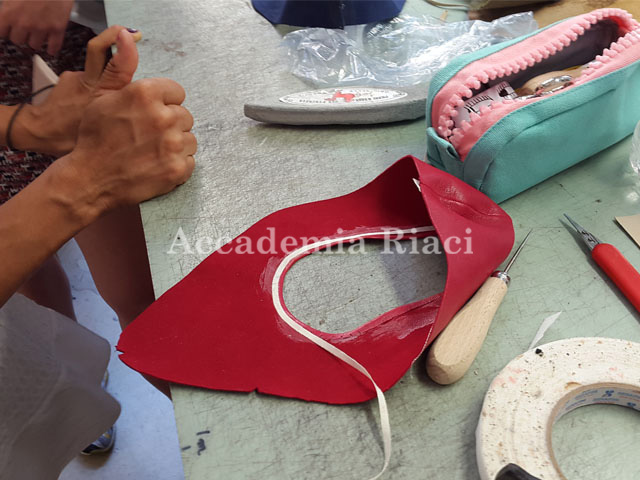 在使用纖維練習完後,我們終於可以使用皮革製作鞋面了。這個步驟學習的是如何用補強帶增加邊的強度。

After use fabric for practice, we finally use real leather. This step we glue and stick reinforcement to strengthen the edge.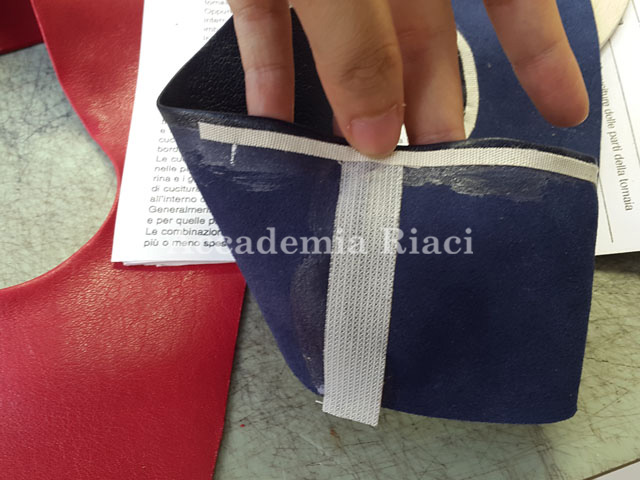 當然,後踵的部位比較脆弱,也需要用補強帶增加強度。

This step shows that the back of shoe also should be strengthen.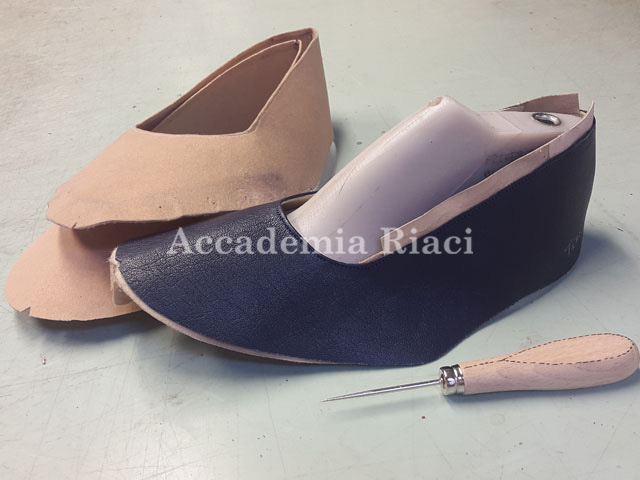 你可以看到我練了好多次才終於有了成果,可是我好期待做出來的樣子。

Now, you can see how many test I do before making a real one, but I'm so excited about the outcome!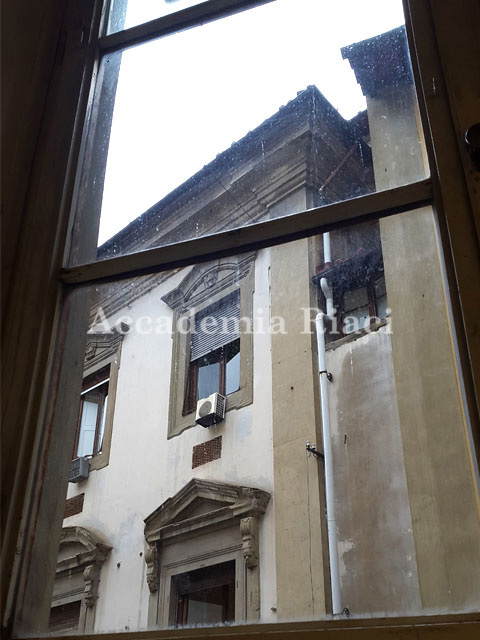 這個禮拜在下了一場大雨之後,天氣漸漸變冷了…

This week, after a big raining day, the weather in Firenze is getting cold.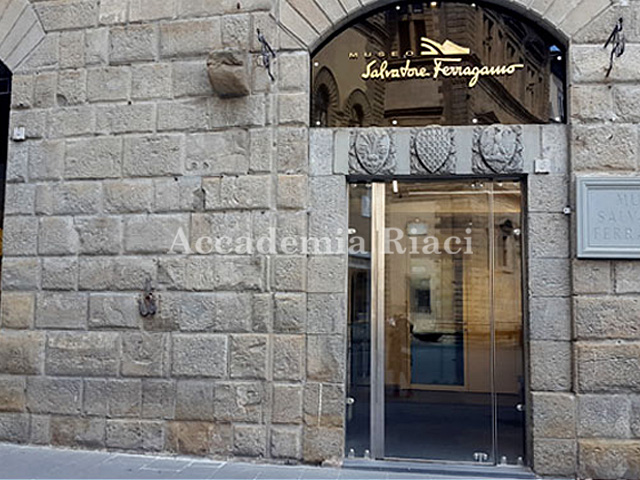 然而,這樣的天氣很適合出遊喔! 這周二趁課間的空擋,我來到有名的鞋店"Salvatore Ferragamo" 櫥窗逛街。

However, the temperature is comfortable for taking a walk in Firenze. On Tuesday, I went window shopping to the most famous shoe brand, which is Salvatore Ferragamo. What a gorgeous shoes.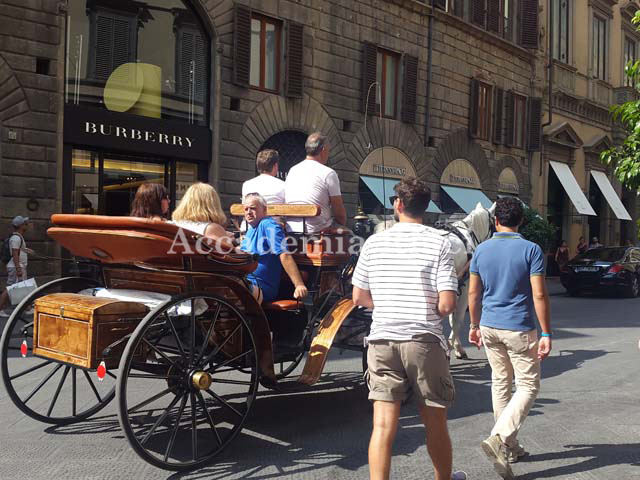 有時在佛羅倫斯城會覺得自己在故事書裡,看到答答答的馬車從路面行駛過去,是真實卻又不真實的存在。

A horse-drawn carriage crossing the street when I passing by. Everything likes fantasy but actually real world.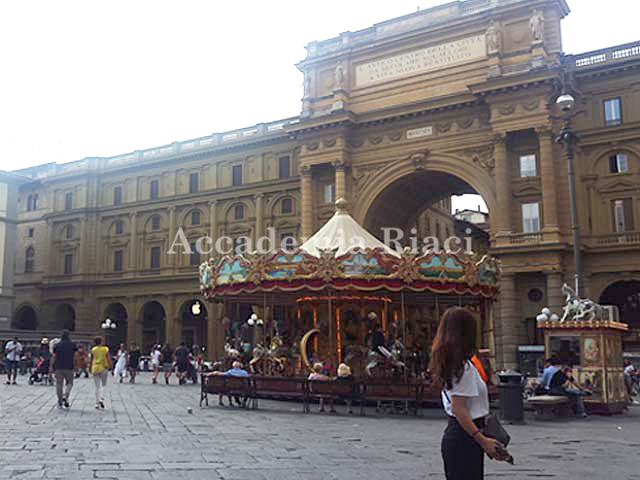 共和廣場-曾經是古羅馬城鎮的廣場,現已改建。中間有巨大的旋轉木馬跳起華麗的舞姿。

Carousel at Piazza della Repubblica, one of the famous tourist site in Firenze.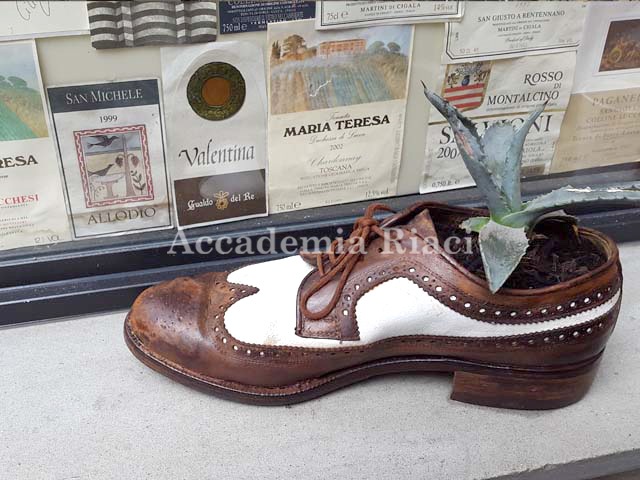 一天在午餐時經過的街角,著實被這可愛的盆栽吸引住目光,原來鞋子還可以是漂亮的擺飾,真是可愛。那麼這就是本周的報導囉,我們下週見。

There was a scene of right foot shoe with plant growing, couldn't let the beautiful view out of my sight, so lovely. This is this week's weekly report, see you next week!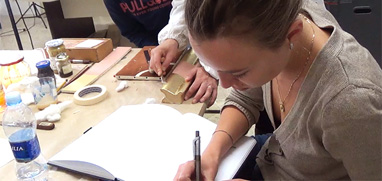 At Accademia Riaci, we are recruiting Course Reporters from our students. The students who are chosen to become Course Reporters are given 10 % of the tuition as their scholarship fee.
The Reporters who have submitted excellent reports will have his or her profile posted on our school website for the next 5 years as an alumnae and will be able to connect with their business chancesafter their graduation.