Accademia Riaci
Student Reports
Read all class reports from our students!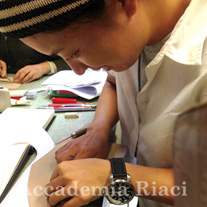 Reporter
Masami ISHIZUKA
Nationality: Japan
Course: Shoe Making
Program: Master Course
Period: Sept. 5,2016-Apr. 28,2017
日本では10年間ほど靴づくりとは関係のないお仕事をしていましたが、趣味としてずっと好きで続けていたのが革細工でした。休日には財布など小物をコツコツ作る毎日でした。そしてそこから派生して、この2年間は神戸にある靴学校に毎週通いました。自分が考えたものが形になっていくことが面白くて、休日は疲れていても靴作りが楽しくて仕方がありませんでした。とても時間がかかる作業ですが、出来上がりだけでなく、出来上がっていく様子がなんとも言えません。
一年ほど前から、思い切ってお仕事を辞め、本場イタリア・フィレンツェに革靴づくりを学びに行くことを決めました。今年の5月より4ヶ月間、語学学校でお世話になりイタリア語で何とか授業を受け始めました。まだまだ分からない事だらけですが、楽しみながら頑張りたいと思っています。

I worked in Japan for about 10 years but my former job had nothing to do with shoe making. I simply liked leather working as a hobby. I used to make small items such as leather wallets on my days off. For this past 2 years, I studied every week at a shoe making school in Kobe, Japan. I totally enjoyed the process of how my idea became actual shoes, so I kept making shoes on weekends even though I was tired from my weekday's work. It takes a long time to make 1 pair of shoes, but I just love the shoe making process itself.
I quit my job 1 year ago and decided to come to Florence to study shoe making. I took Italian lessons for 4 months from this May, and I am now taking shoe making lessons in Italian. There is so much I need to learn now, but I hope to enjoy this learning experience.
Dec. 08, 2016 | Posted in Reports, Shoemaking , Student Reporter | Tags:Masami Ishizuka, ShoemakingReporter: Masami ISHIZUKA | Course: Shoemaking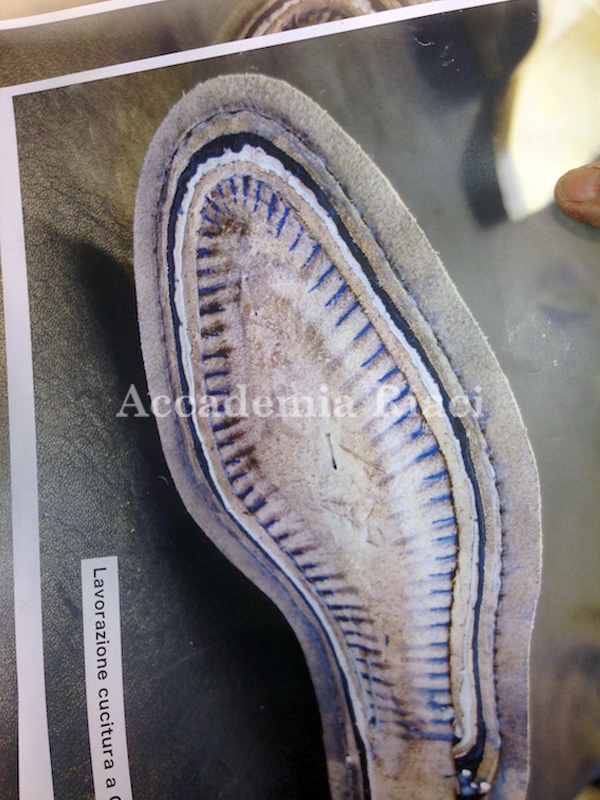 靴の学校が始まって3ヶ月が経ちました。今週からはいよいよ底を手で縫う製法を学んでいます!!いくつか製法がありますが、今回はグッドイヤーというタイプの縫い方を習います。

It has been 3 months since this course has started. This week, we are finally starting to learn the hand stitching of the soles. Out of various stitching methods, we started off with the Goodyear method.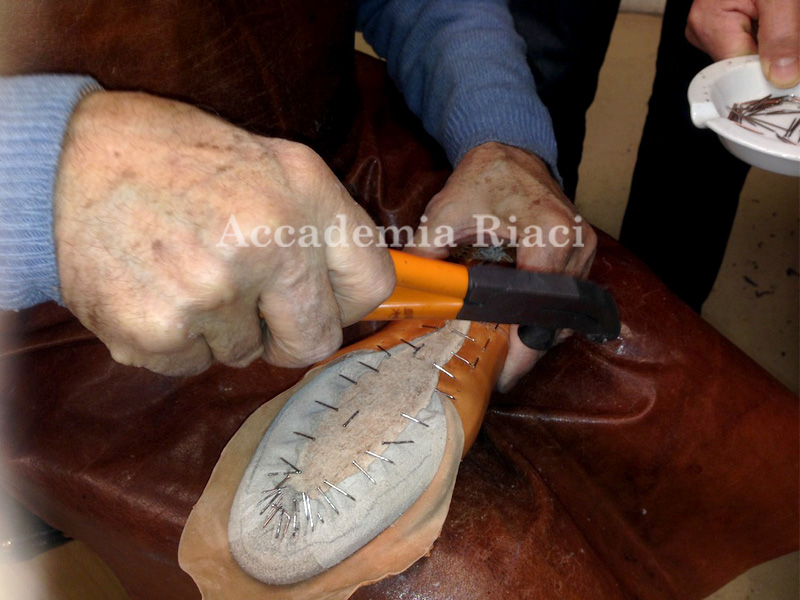 底を縫うため、今までの釣り込みとはやや違います。まずはマエストロのアンジェロ先生のお手本を良く見てからですが、素早くてあっと言う間に仕上がっていきます。片方をやってもらい、それをよく見ながらもう片方を自分でやってみます。

Because we will be sawing the sole, we have to perform the lasting a bit differently. Prof. Angelo showed us how to stitch using one of my pair. And boy, he finished it so fast! I worked with another one of my pair as I refer to the finished work of the professor.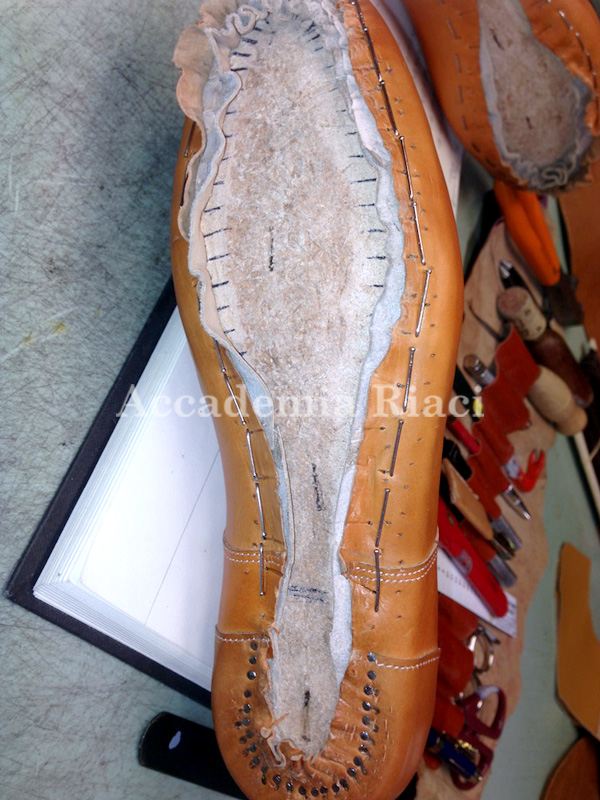 奥の方が先生で、手前は私がしたものです。見た目は似ている様に見えますが、良—く見ると全然違います.釘を打つ位置や深さなど、本当に奥が深くてびっくりします。でも、次はもっと上手くできるように頑張りたいと思います。

Prof. Angelo did the shoe in the back, and I did the one in front. They look as if there is not much difference, but they are totally different if you take a very close look. Prof. Angelo perfectly knows how to put nails into the right places and to the right depths. It makes me realize that I must work harder to improve my skills.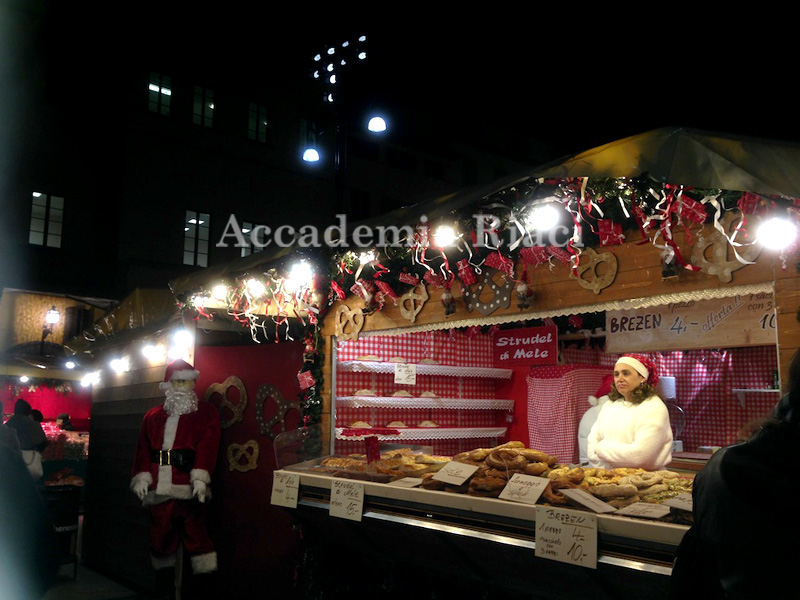 12月に入り、フィレンツェの街もだんだんとクリスマスモードになってきました。今日から3週間は、サンタクローチェ教会の広場にてクリスマス市が開かれています。学校の友達と早速行ってみました!!

Now that December has come, Florence is turning into Christmas. Starting today, Christmas market is being held at Santa Croce Square for 3 weeks. I visited the market with my friends from the school.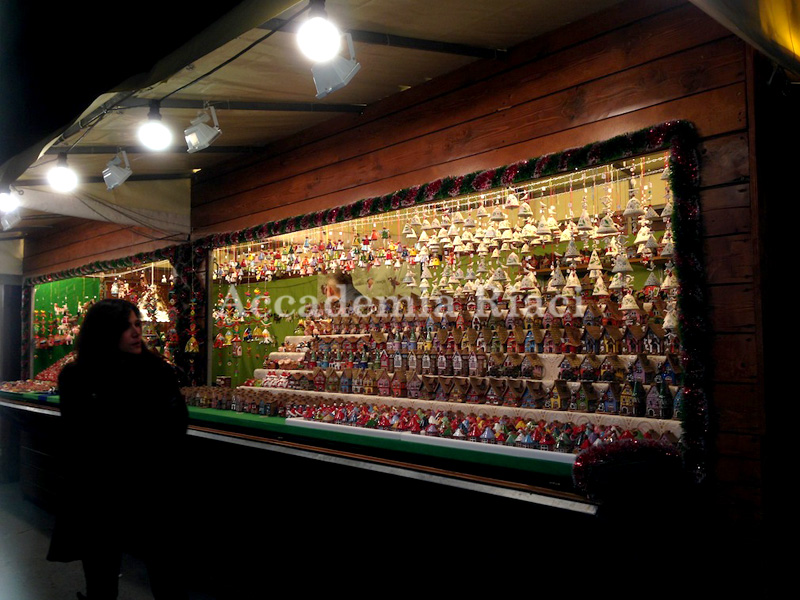 これぞクリスマスという雰囲気の夜市です。クリスマスツリーのオーナメントやランターンなど、本場のクリスマス準備を感じました。

Everything is so Christmas at the market. There were so many Christmas ornaments and lanterns for people to get ready for the season.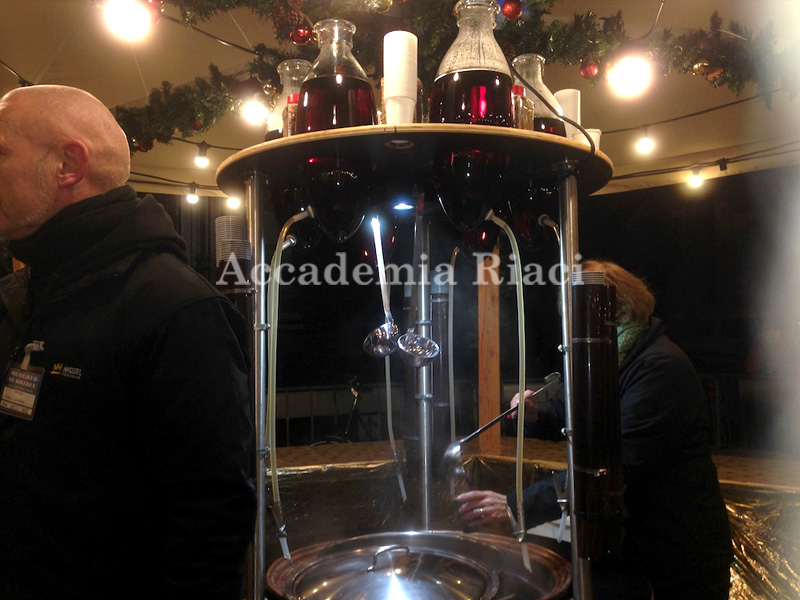 こちらはホットワインの出店です。赤ワインのホットを頂きました。普通に飲むものよりやや甘くて、何より寒空の下の暖かいワインは最高でした!! 調子に乗って3杯飲んでしまいました。一杯たったの3ユーロなのでどんどん進みます。

This is a hot wine stall. A glass of hot red wine I had was a bit sweeter than the normal red wine. I enjoyed hot wines in a cold day so much that I ended up drinking 3 glasses of it. It only costs 3 euro per glass, so it was hard to stop myself.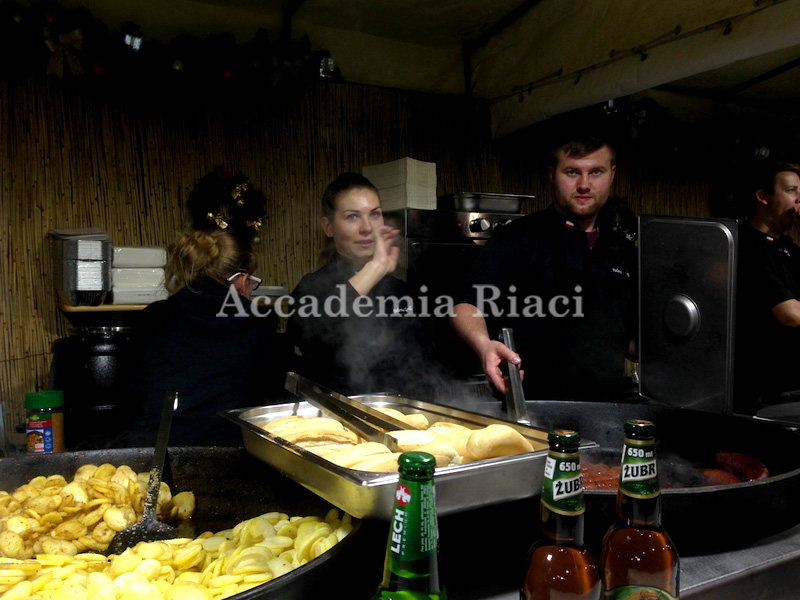 出店の中にはスイーツだけでなくホットドッグもありました。私たちは本場ポーランドのホットドッグ屋さんにすることにしました。

Beside sweet food stalls, there were hot dog stalls. We chose Polish hot dog stall.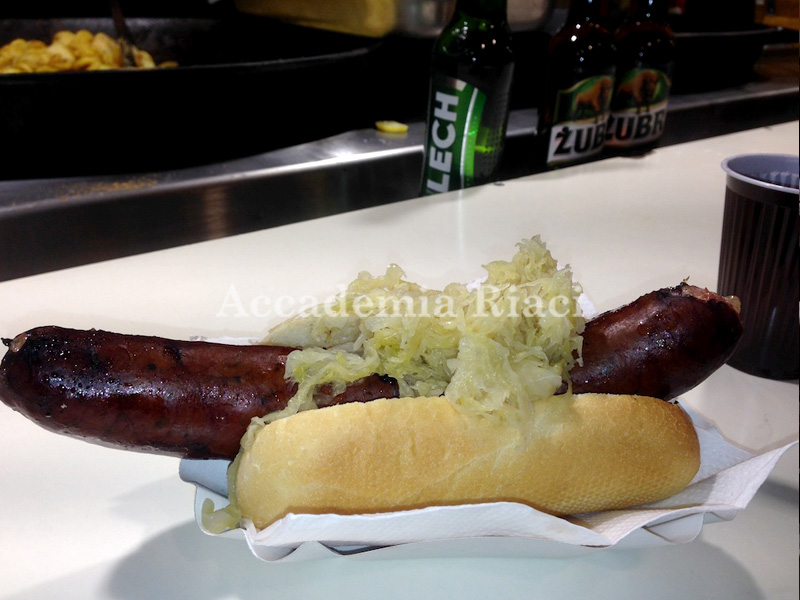 「うちのソーセージはドイツのより美味しいよっ!!」と言って手渡してくれました。このボリュームで5ユーロです。プリッとしたソーセージと柔らかいパンが最高です!!

"Our sausage is better than the German one!" they said as they handed me their hot dog. It only cost 5 euro for this size. A juicy sausage in a soft roll was excellent!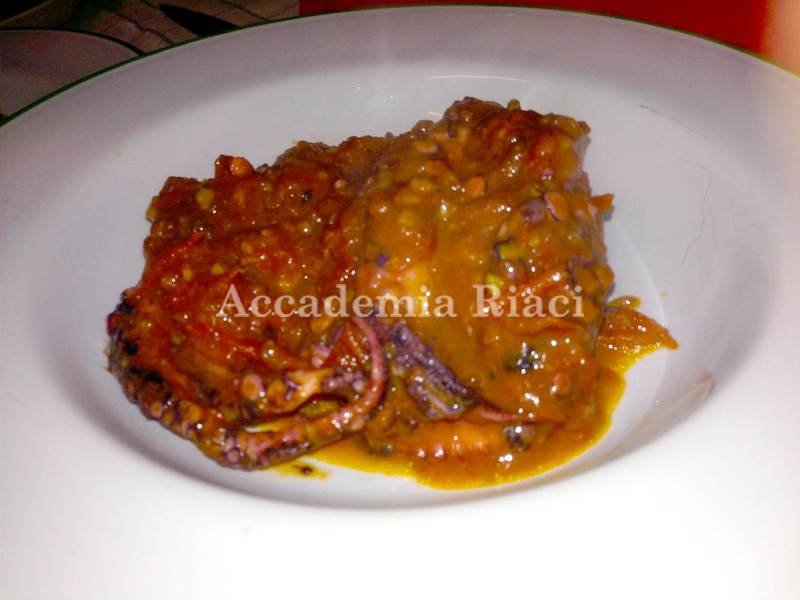 こちらはタコのトマト煮込みです。白ワインでしっかりと煮込んであり、タコが信じられないくらい柔らかい一品でした。お酒のアテに最高です。

This is octopus stewed with white wine. The octopus was unbelievably soft. It makes great tidbits for drinking.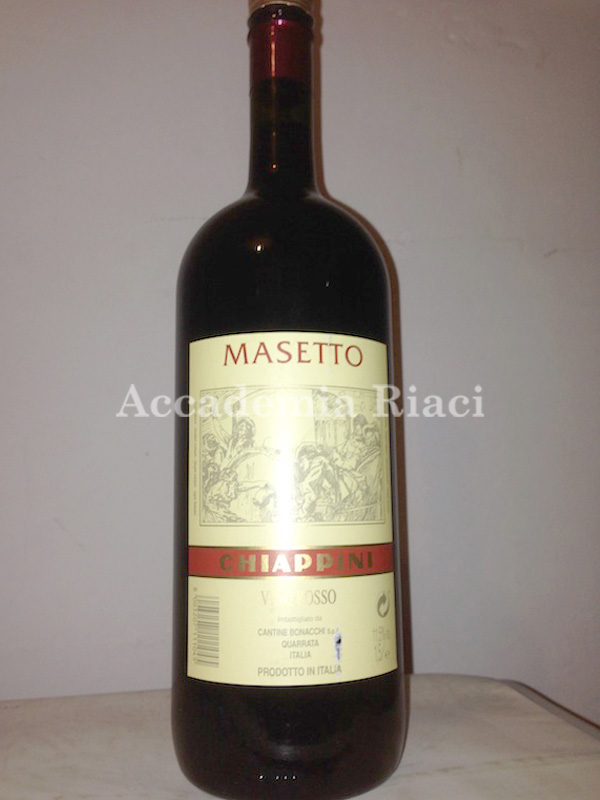 クリスマス前だからなのかは分かりませんが、ワインが通常の2倍サイズで販売していたので買ってしまいました。こう見えて1.5Lで価格は5ユーロですが、こちらでは決して珍しくない値段です。今度友達と飲みたいと思います。

I purchased this wine because it was twice as big as the regular one. It could be the Christmas size. The price was 5 euro for the amount of 1.5L, which is no surprise here in Florence. I would like to drink it with my friends.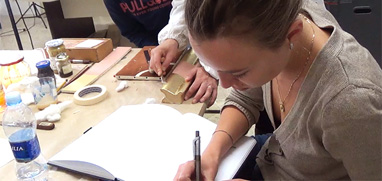 At Accademia Riaci, we are recruiting Course Reporters from our students. The students who are chosen to become Course Reporters are given 10 % of the tuition as their scholarship fee.
The Reporters who have submitted excellent reports will have his or her profile posted on our school website for the next 5 years as an alumnae and will be able to connect with their business chancesafter their graduation.