Accademia Riaci
Students' Blog
Up-to-date report from one of our students!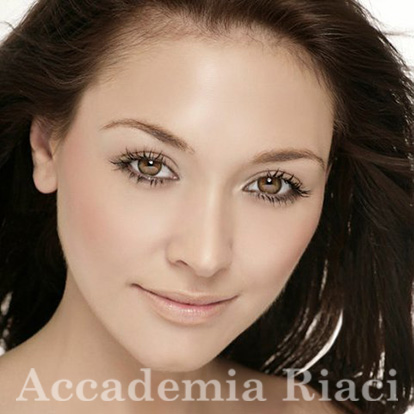 Reporter
Pamela BAHRE
Nationality: Chilean
Course: Jewelry Making
Program: One-Year Course
Period: Jan. 14, 2019 - Jul. 26, 2019
My name is Pamela Bähre-Ebensperger, I'm the offspring of German/Austrian immigrants to Chile, South America. I first started learning silversmith and goldsmith back in 2008, since then, I haven't stopped!! I was a model since I was 14 (back to 1996) and then my career took an international path in 2001. Because of that, I was fortunate enough to live in many countries across the planet, impregnating my soul not only with original beauty but also with unique beliefs, habits, way of living, and all that could come in between…. I quit modeling when I was 30 years old (7 years ago) and it took me some time to let go of my "attachment" to my "babies" (a.k.a my jewelry), once I did (Thank Heaven!!!) I decided my contribution to this world will be one of beauty, power, and inspiration. Gemstones and metals not only tore energy, they transmit, transmute, enhance and even nullify it, therefore, but every piece of jewelry is also unique. It represents a state of Consciousness/ Being of the bearer, and as such, they serve either as Amulets or Talismans. This is the intention behind/ beside/ above and below my creations. In the Spirit of humility I can't really say much about me, if there's an opinion or judgment to be formed about me, it is my preference you do it yourself. The one thing I can say though, I that nothing makes me happier than life itself and that to be of service to all Beings and, especially, to the Greater Good, beats anything!!!!!!
Apr. 19, 2019 | Posted in Uncategorized , Student ReporterProfile | Tags:Pamela Bahre, Jewelry Making | Language:


Reporter: Pamela BAHRE | Course: Jewelry Making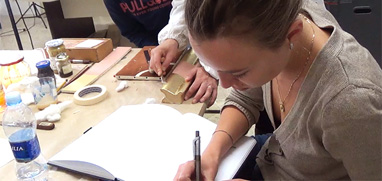 At Accademia Riaci, we are recruiting Course Reporters from our students. The students who are chosen to become Course Reporters are given 10 % of the tuition as their scholarship fee.
The Reporters who have submitted excellent reports will have his or her profile posted on our school website for the next 5 years as an alumnae and will be able to connect with their business chancesafter their graduation.