Accademia Riaci
Student Reports
Read all class reports from our students!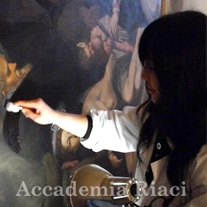 Reporter
Eri Hosokawa
Nationality: Japanese
Course: Restoration of Paintings
Program: Internship Program
Period : Jun. 12, 2017 - Jun. 8, 2018
To add more practical experience in my career, I decided to study in Florence, the home of restoration work. I wish to improve my painting restoration techniques by experiencing various types of restoration works as well as learning the latest restoration techniques. I am looking forward to letting you know about my daily life in Florence and my weekend visits to churches, museums, and so on.

より実践的な経験を積むために、修復の都フィレンツェで学ぶことにしました。多くの事例に触れ技術の向上を目指し、最新の処置法や素材などもしっか り勉強していきたいと思います。こちらでの生活の様子やイベント、週末に訪れる教会や美術館などもお伝えしていきたいと思います。宜しくお願いします。
Oct. 06, 2015 | Posted in Reports, Restoration of Paintings , Student Reporter | Tags:Eri Hosokawa, Restoration of PaintingsReporter: Eri Hosokawa | Course: Restoration of Paintings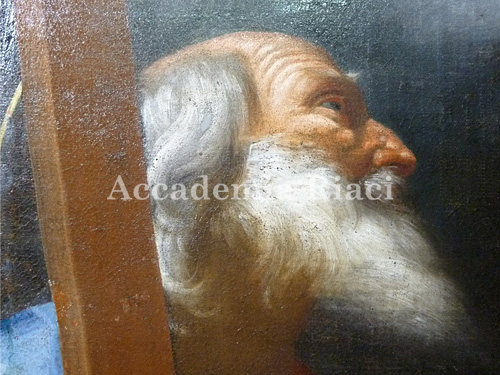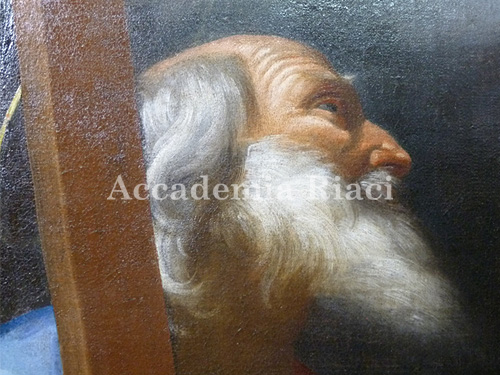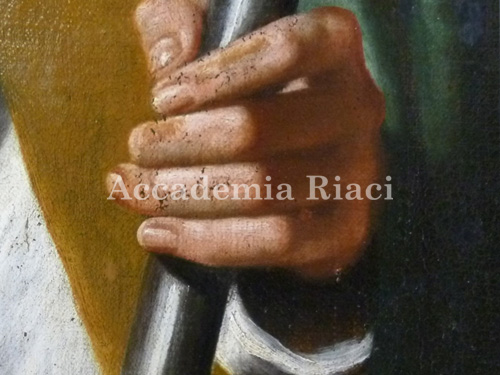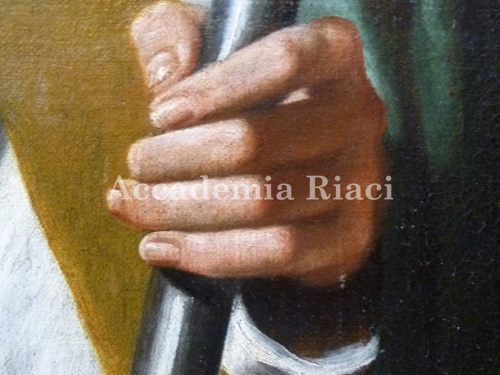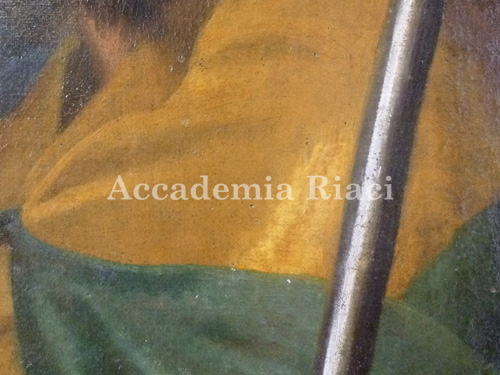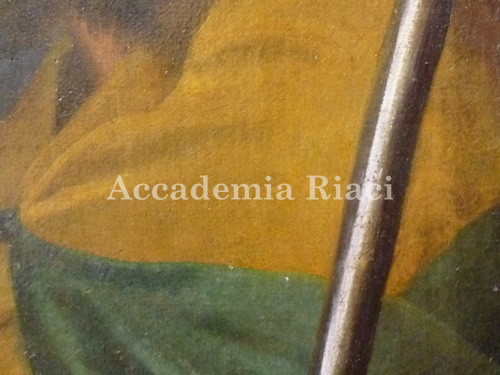 17世紀の祭壇画の修復の続きです。
ベースカラ―を施しておいた欠損部分と、鑑賞の妨げになる黒い点や絵の具のかすれている箇所を、丁寧に補彩していきます。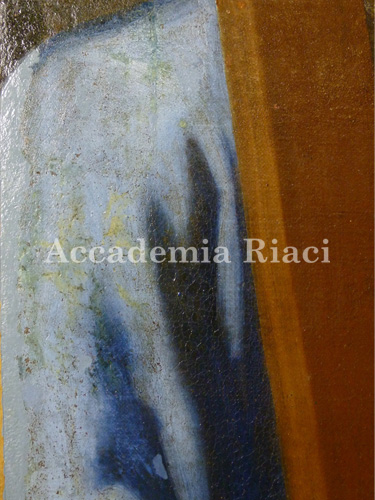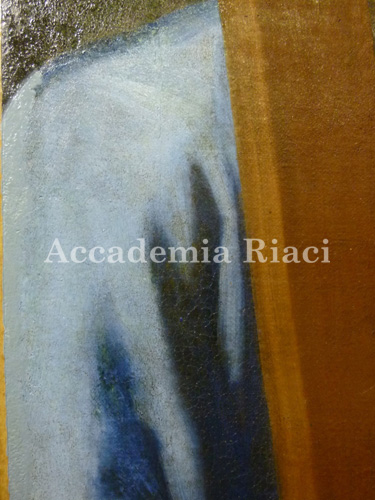 服の部分の絵具層の損傷が激しく、まだらになってしまっています。補彩箇所を最小限に留めつつ、残っているオリジナルの断片をつなぎ合わせるようにします。近付くと補彩箇所が識別できる、ハッチングを用いた方法で行っていきます。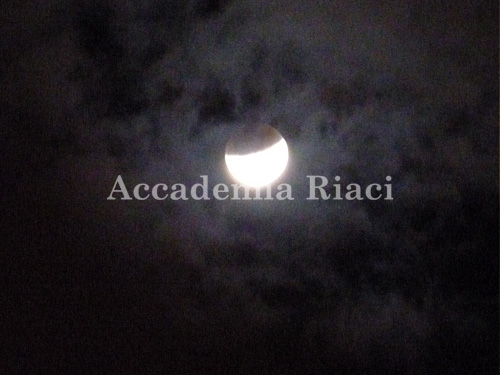 28日の午前3時頃から、月が最も地球に近づき大きく見える「スーパームーン」と皆既月食とが重なる珍しい現象が見られました。日本とは時差があるため、こうした天文イベントに出会えることもあります。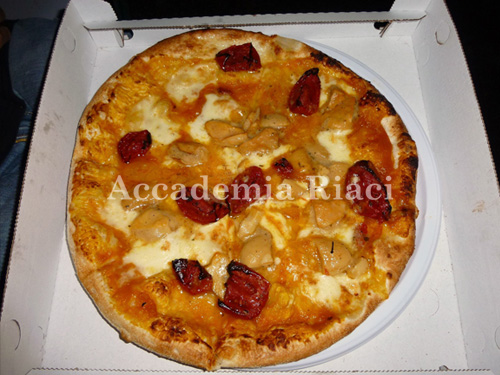 日本でもたくさんの種類のピザがありますが、本場イタリアでもトラディショナルなものに加え変わったメニューを用意しているお店が多くあります。こちらはカボチャのペーストに乾燥トマト、ポルチーニ茸とモッツァレラチーズを組み合わせたほのかに甘みのあるピザです。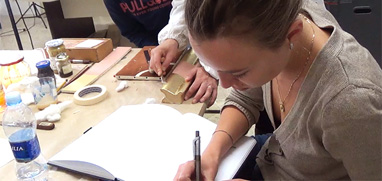 At Accademia Riaci, we are recruiting Course Reporters from our students. The students who are chosen to become Course Reporters are given 10 % of the tuition as their scholarship fee.
The Reporters who have submitted excellent reports will have his or her profile posted on our school website for the next 5 years as an alumnae and will be able to connect with their business chancesafter their graduation.