Accademia Riaci
Students' Blog
Up-to-date report from one of our students!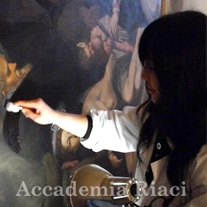 Reporter
Eri Hosokawa
Nationality: Japanese
Course: Restoration of Paintings
Program: Internship Program
Period : Jun. 12, 2017 - Jun. 8, 2018
To add more practical experience in my career, I decided to study in Florence, the home of restoration work. I wish to improve my painting restoration techniques by experiencing various types of restoration works as well as learning the latest restoration techniques. I am looking forward to letting you know about my daily life in Florence and my weekend visits to churches, museums, and so on.

より実践的な経験を積むために、修復の都フィレンツェで学ぶことにしました。多くの事例に触れ技術の向上を目指し、最新の処置法や素材などもしっか り勉強していきたいと思います。こちらでの生活の様子やイベント、週末に訪れる教会や美術館などもお伝えしていきたいと思います。宜しくお願いします。
May. 12, 2017 | Posted in Blog, Restoration of Paintings , Student Reporter | Tags:Eri Hosokawa, Restoration of Paintings | Language:


Reporter: Eri Hosokawa | Course: Restoration of Paintings
前週から始めた小さな肖像画の修復です。まずは、先生が画面洗浄のテストをします。黄色く変色したニスの下からは、きれいな肌色や元の白いレースの色が見えてきます。

It is a restoration of a small portrait that started from the previous week. First of all, the professor tests to wash the surface of painting. You can see the beautiful skin color and the original color of white lace from under the varnish which turned yellow.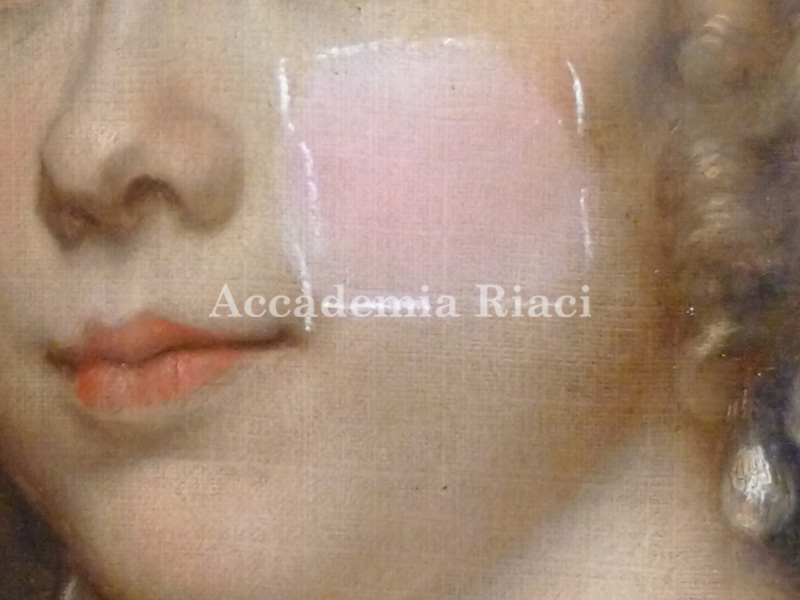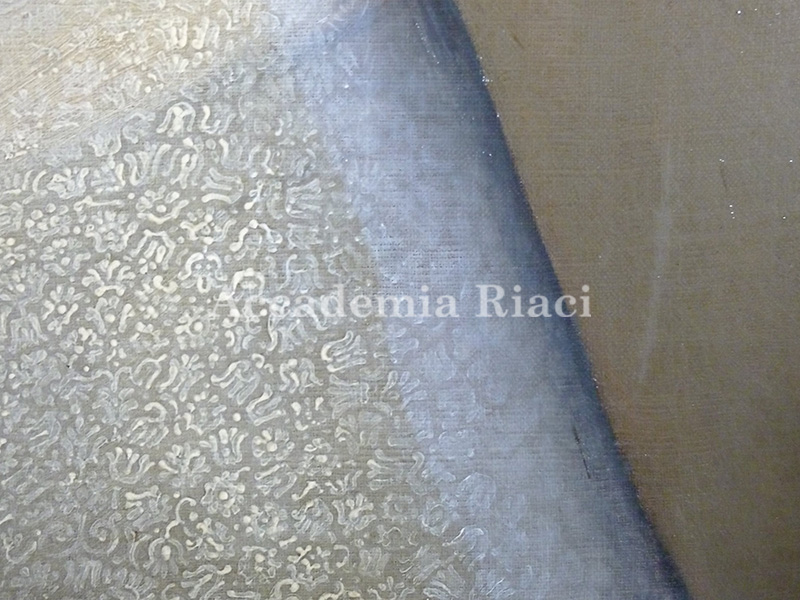 作品の上部にあった過去の修復を取り除き、新たに作った石膏の詰め物を用いながら高さを合わせていきます。絵画層の高さに整えた後、キャンバスの布目を再現するように凹凸を付けていきます。その上からグアッシュでベースの色を欠損全体に塗り、ニス掛けのあと樹脂絵具で補彩をして完成させます。大きな欠損で変化の無い一色の画面を作るのは、ごまかしがきかず難しいです。

We remove the past restoration that was on the upper part of the work, and adjust the height while using the newly made plaster filling. After arranging to the height of the painting layer, we make the surface uneven to reproduce the texture of the canvas. From above, paint the base color with the guashes on the whole defect, complete with varnish with resin paint after varnishing. It is difficult to restore a part without big change only with one color with big damage since it is not easy to skimp.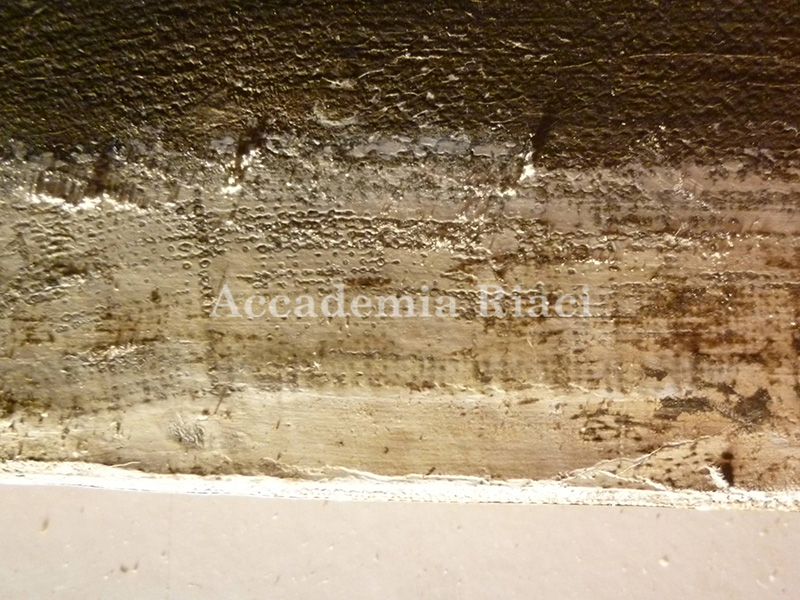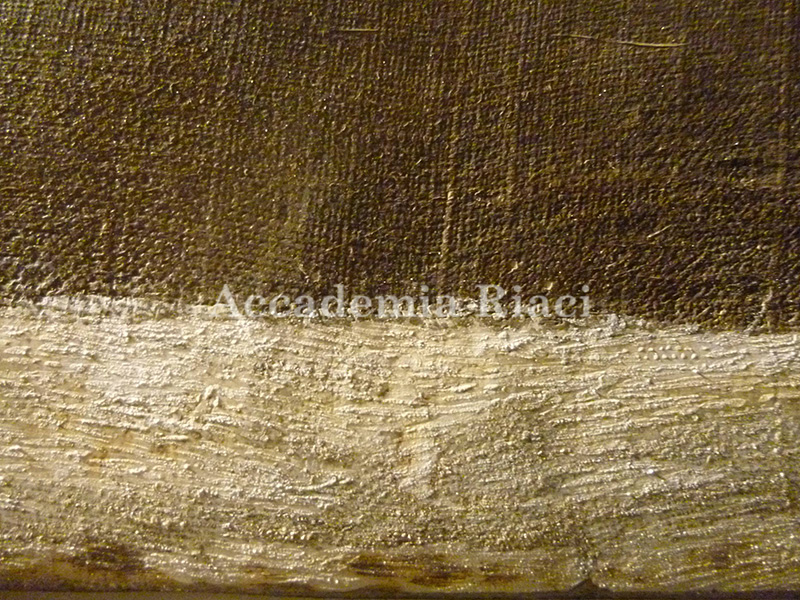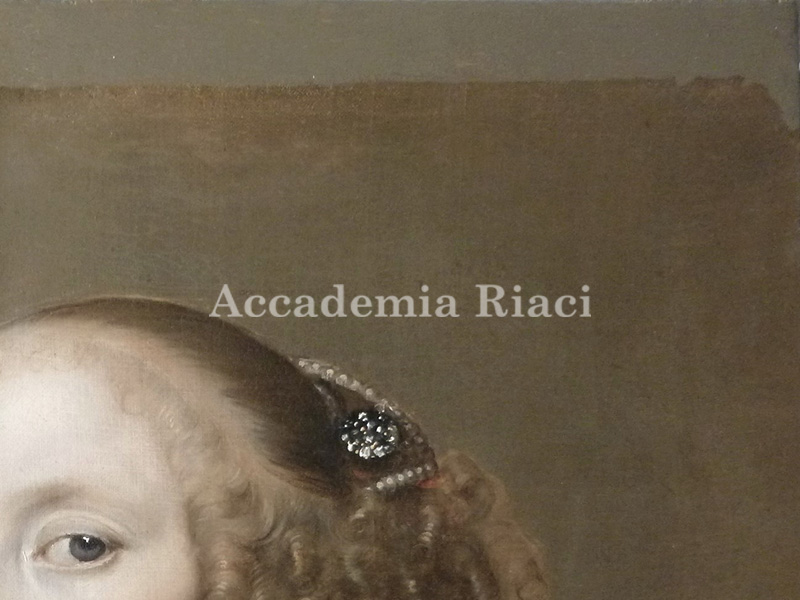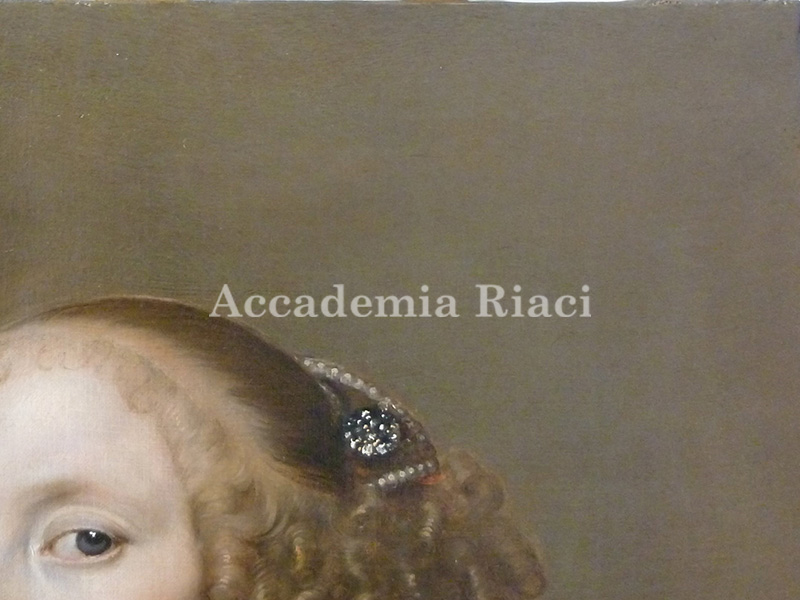 モデナを訪れたときのことを2回に分けてレポートしたいと思います。まずはドゥォーモを見学しました。
12世紀初期ロマネスク建築の最高傑作のひとつといわれ、付属のギルランディーナ塔、グランデ広場とともに世界遺産に登録されています。傾いた塔といえばピサの斜塔が有名ですが、聖堂の後ろ側にまわってみるとこの塔と聖堂も随分傾いていることに驚きます。内部はロマネスク建築に特徴的な分厚い壁と太い円柱で支えられ、重厚な雰囲気です。ファサードや側面、内部には多くの浮彫があるのですが、それぞれの動人物の表情が面白く、見ていて飽きません。

I would like to report on Modena. First I visited the Duomo.
It is said to be one of the highest masterpieces of the early 12th century Romanesque architecture, and it is registered as a World Heritage Site with the Ghirlandina tower and Grande Plaza. Speaking of a leaning tower, the tower of Pisa is famous, but as I went around behind the cathedral, I was surprised that this tower and the cathedral are also inclined considerably. The interior is supported by a thick wall and a thick column characteristic of Romanesque architecture, it is a heavy atmosphere. There are many reliefs in the facade, the side, and the inside. The expression of each moving person is interesting, and I do not get tired of watching it.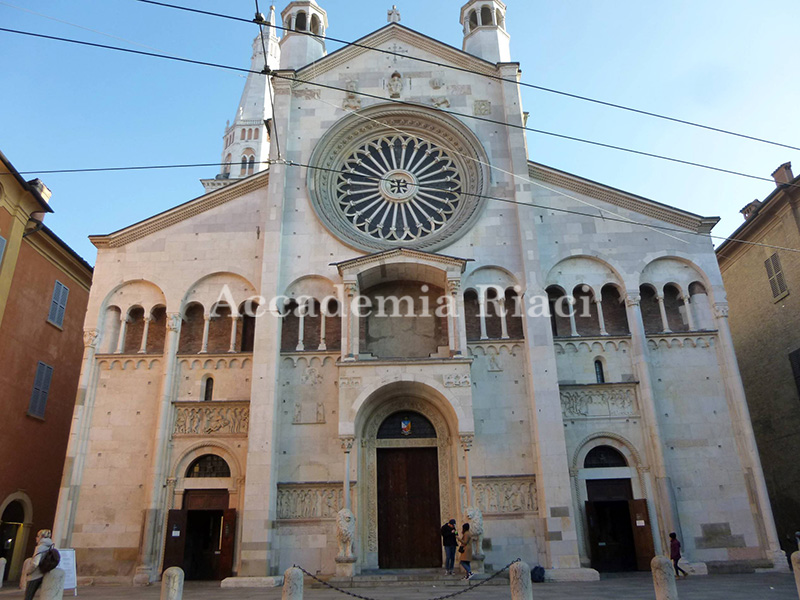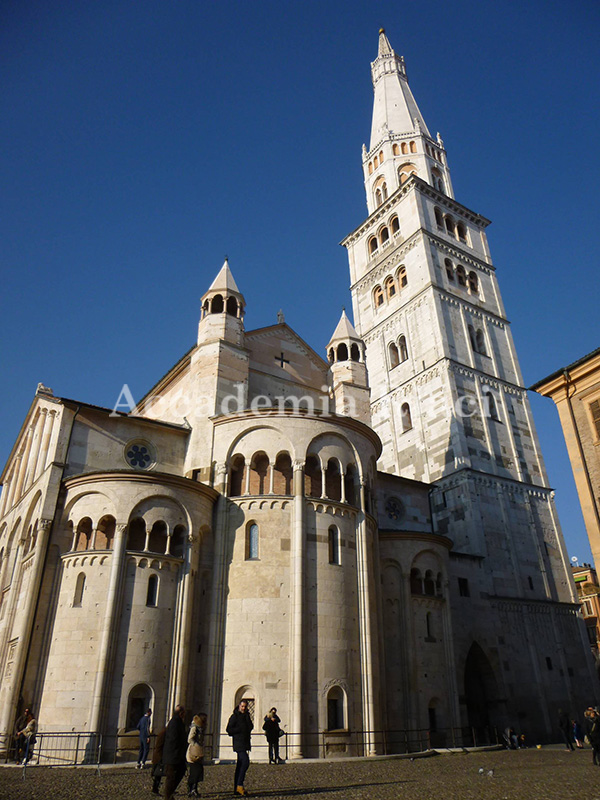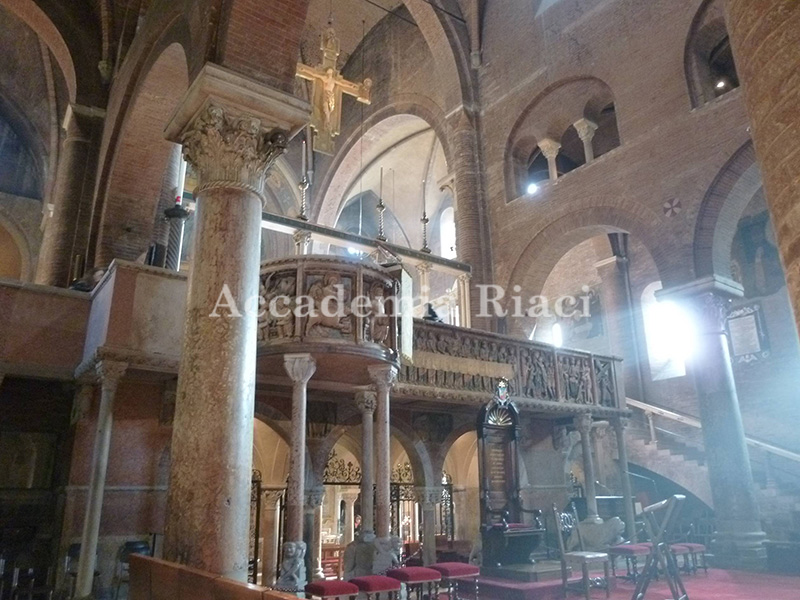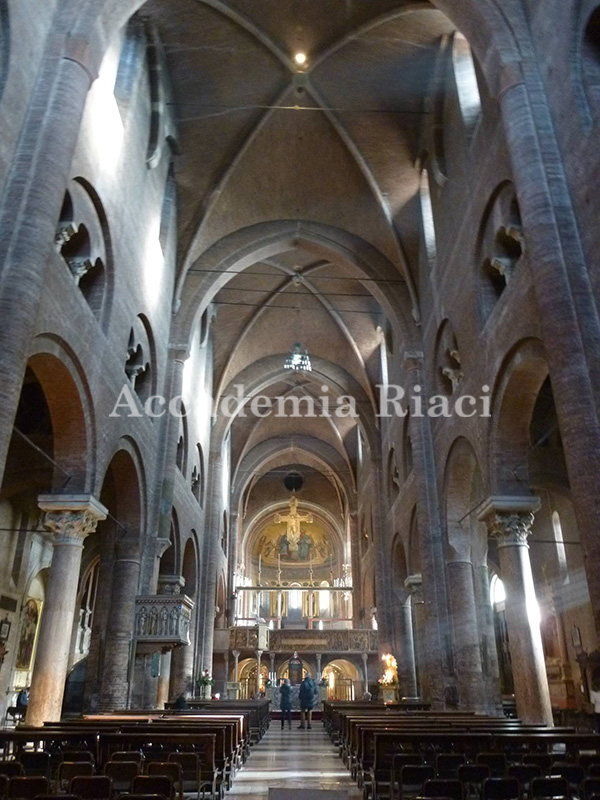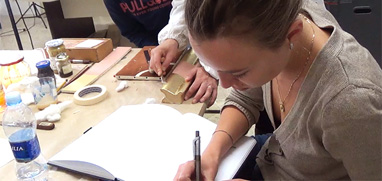 At Accademia Riaci, we are recruiting Course Reporters from our students. The students who are chosen to become Course Reporters are given 10 % of the tuition as their scholarship fee.
The Reporters who have submitted excellent reports will have his or her profile posted on our school website for the next 5 years as an alumnae and will be able to connect with their business chancesafter their graduation.