Accademia Riaci
Students' Blog
Up-to-date report from one of our students!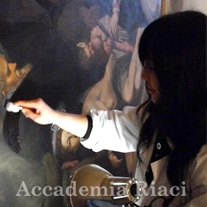 Reporter
Eri Hosokawa
Nationality: Japanese
Course: Restoration of Paintings
Program: Internship Program
Period : Jun. 12, 2017 - Jun. 8, 2018
To add more practical experience in my career, I decided to study in Florence, the home of restoration work. I wish to improve my painting restoration techniques by experiencing various types of restoration works as well as learning the latest restoration techniques. I am looking forward to letting you know about my daily life in Florence and my weekend visits to churches, museums, and so on.

より実践的な経験を積むために、修復の都フィレンツェで学ぶことにしました。多くの事例に触れ技術の向上を目指し、最新の処置法や素材などもしっか り勉強していきたいと思います。こちらでの生活の様子やイベント、週末に訪れる教会や美術館などもお伝えしていきたいと思います。宜しくお願いします。
Nov. 24, 2016 | Posted in Blog, Restoration of Paintings , Student Reporter | Tags:Eri Hosokawa, Restoration of Paintings | Language:


Reporter: Eri Hosokawa | Course: Restoration of Paintings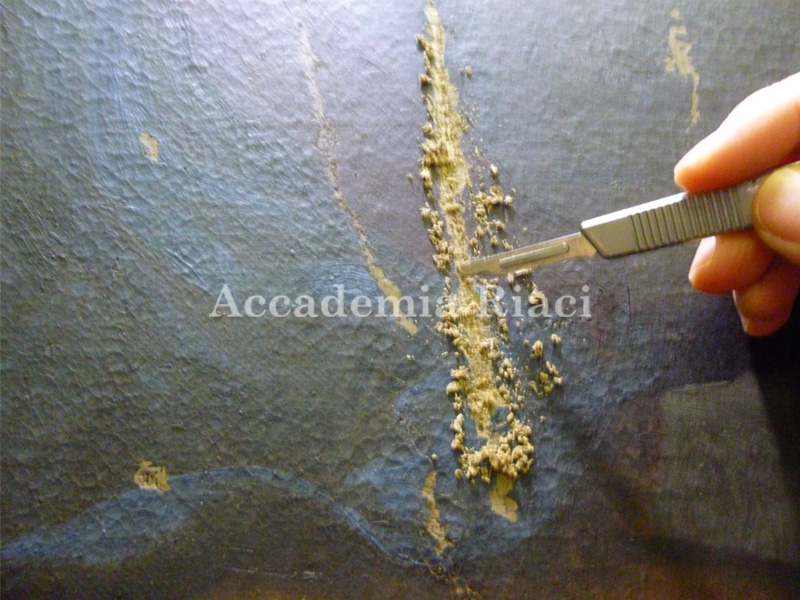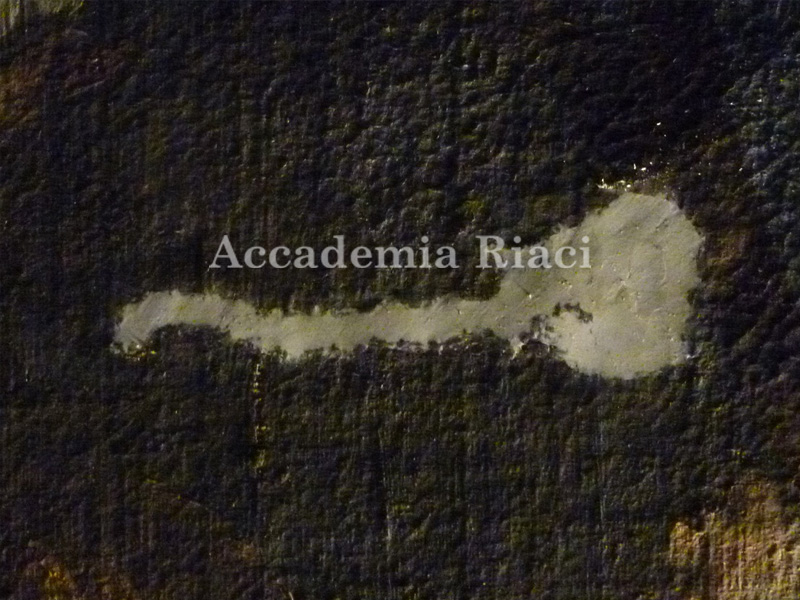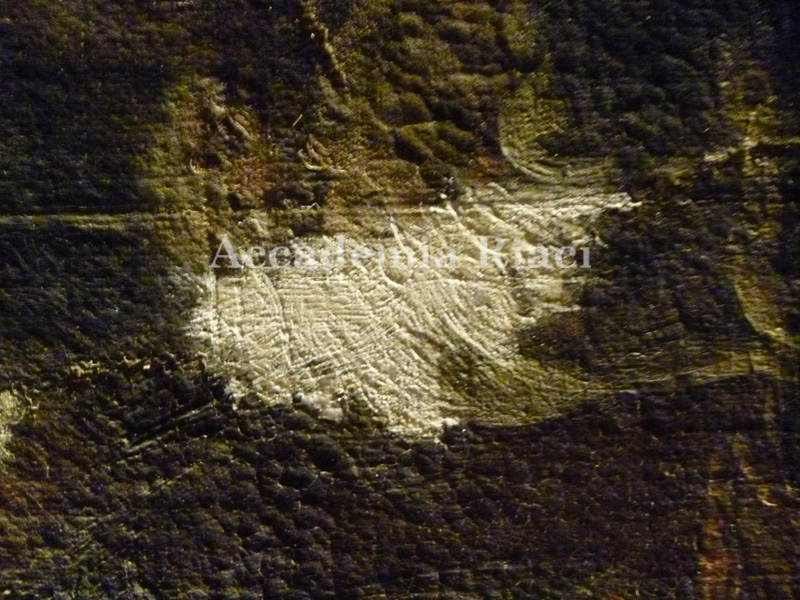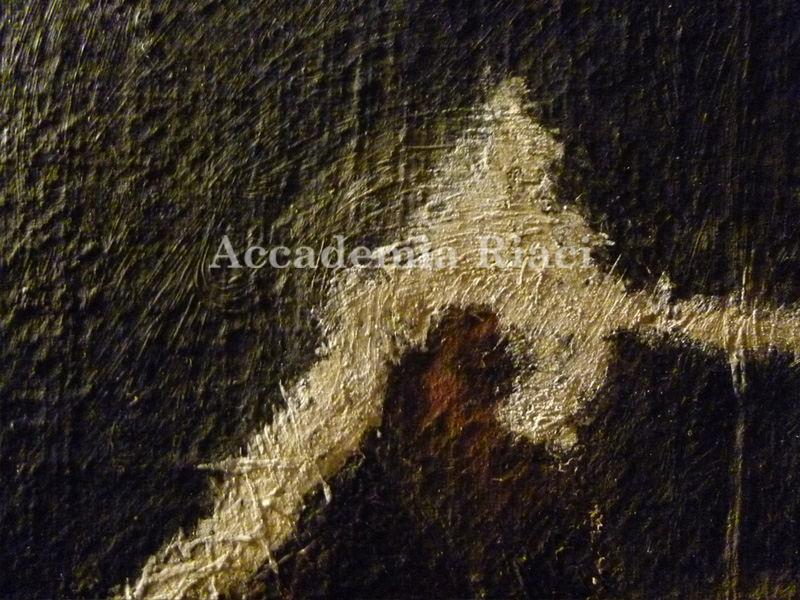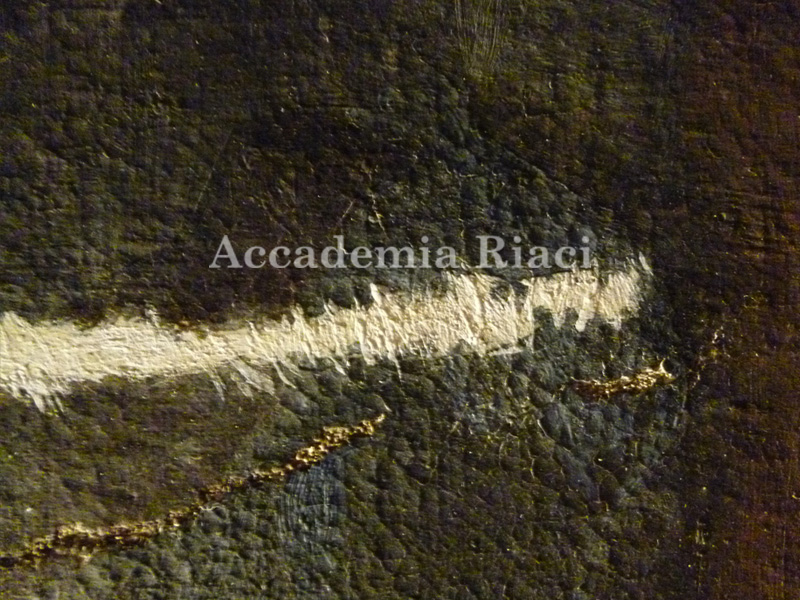 過去の修復で使われた、劣化してしまっている物質を刃物で丁寧に取り除いてから、新たに石膏の詰め物をのせていきます。前回までと同様、削ったのちに表面の細工をするという工程を、全ての欠損に施していきます。

After carefully removing deteriorated substances used in the past restoration work, the plaster filler is applied over each defect. As usually done so, I restore details on the drawing surface on every defect after filing the filler.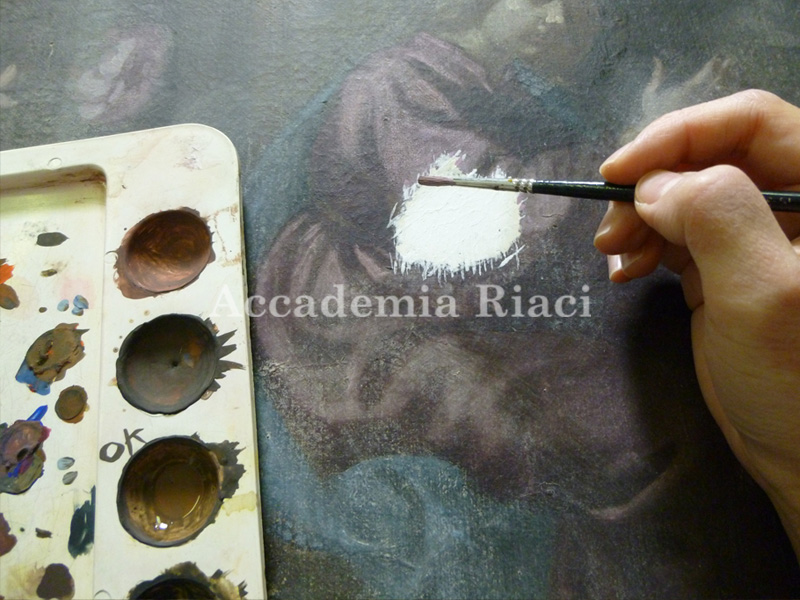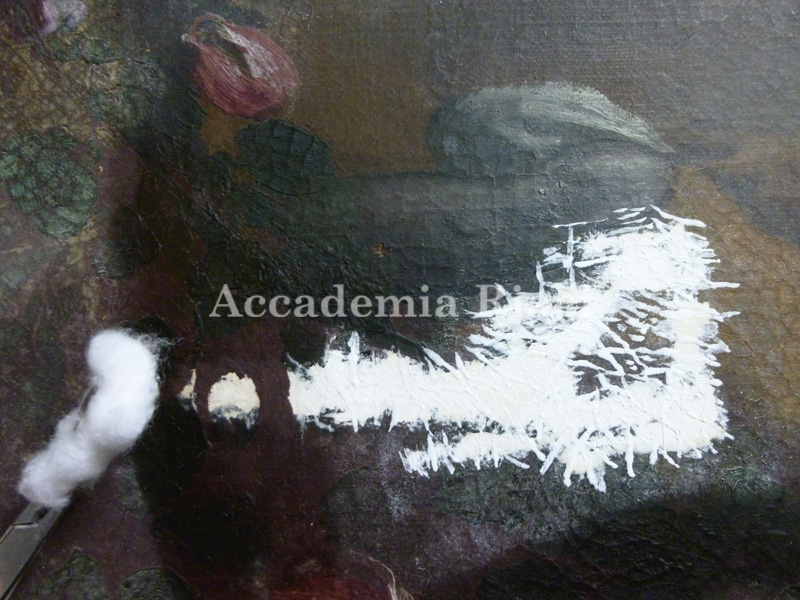 上記の作業が終わったら、樹脂絵具での補彩のためのベースカラーをグアッシュで入れていきます。乾いた後の色とニスがけした後では色が異なるため、専用の溶剤で色を随時確認しながら適切な色を作っていきます。

When the above work is done, guache is put over as a base color for resin paint colorings. Since the varnish will change the paint color, I keep checking and making true colors using special solvent.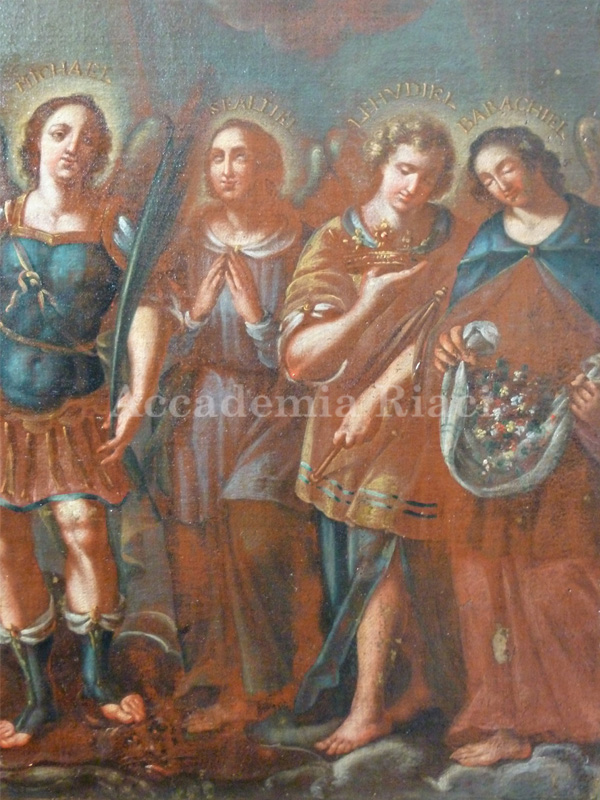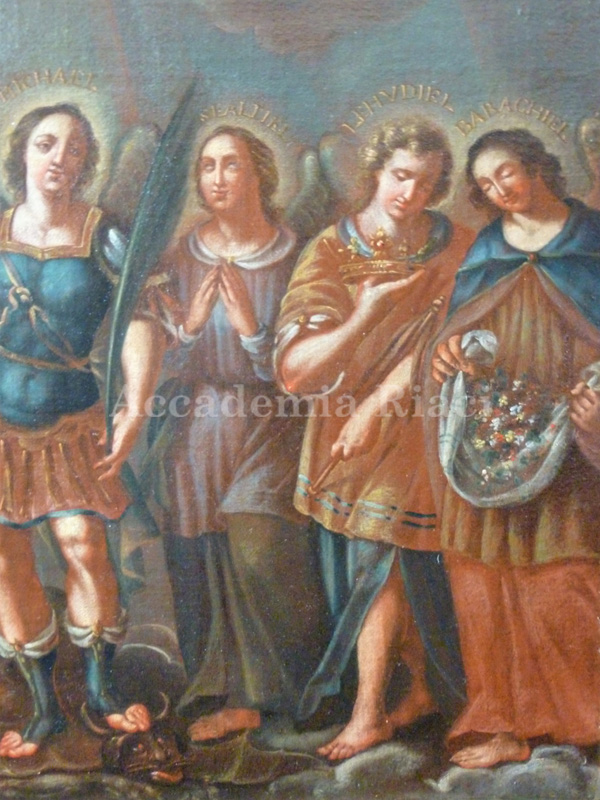 平行して行っている別な作品の補彩の様子です。絵具がかすれ、赤茶色の地塗り層が見えてしまっている個所のみ、丁寧に色を補っていきます。顔がわかりにくくなっていたドラゴンも、他の作品などを参考にしながら、不自然にならないよう仕上げていきます。

This is another drawing I'm restoring right now. Everywhere the reddish brown base color is showing because of the faded top paint, is precisely colored. I referred to other dragon artworks to restore the unidentifiable dragon face to naturally recognizable level.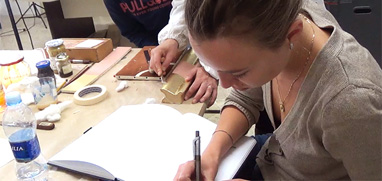 At Accademia Riaci, we are recruiting Course Reporters from our students. The students who are chosen to become Course Reporters are given 10 % of the tuition as their scholarship fee.
The Reporters who have submitted excellent reports will have his or her profile posted on our school website for the next 5 years as an alumnae and will be able to connect with their business chancesafter their graduation.