Accademia Riaci
Student Reports
Read all class reports from our students!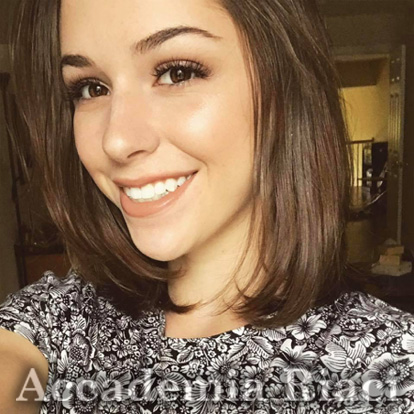 Reporter
Kristin Fiorvanti
Country: U.S.A.
Course: Painting and Drawing
Program: One-Year Course
Period: Jan 14, 2019 - Jul 26, 2019
Art has always been an immense passion and influence in my life. From a young age, drawing, coloring, and painting would help me express myself and feel free. I grew up pursuing an education like my peers --graduating high school in the U.S. and moving on to college. I knew all along that there was something bigger waiting for me.
I never dreamt I could pursue my passion professionally, but after being given this opportunity at Accademia Riaci in beautiful Italy, it seems more than possible. With the help of a few well-known professionals in Florence, I can continue to learn and blossom as an artist.
Jan. 10, 2020 | Posted in Reports, Painting and Drawing , Student Reporter | Tags:Kristin Fiorvanti, Painting and DrawingReporter: Kristin Fiorvanti | Course: Painting and Drawing
Rediscovering Inspiration
As the end of my time here in Florence is quickly approaching, I've sprung on my feet to learn and absorb as much as I can; the feeling is strangely comparable to when I arrived. Why is it that I feel most inspired upon arrival and departure? I'm not sure what that says about my spirit.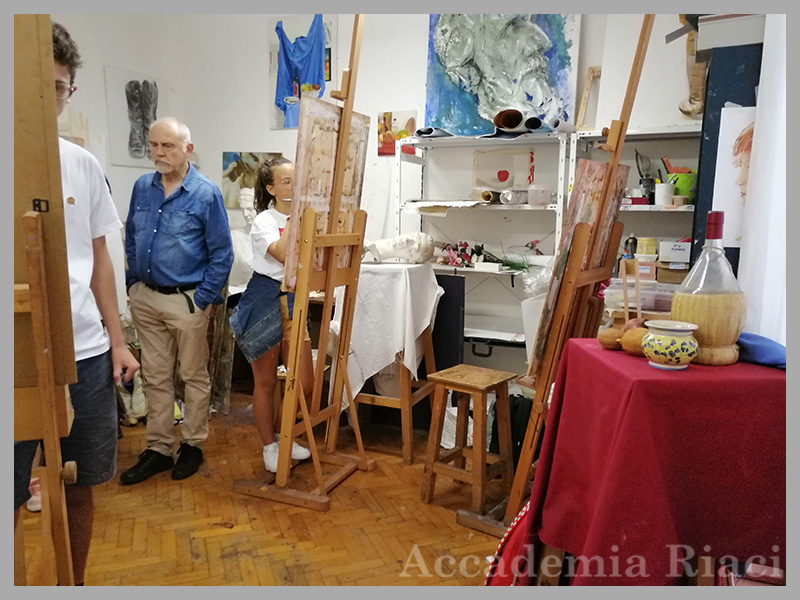 We welcomed many more students into the classroom this week for Accademia Riaci's summer course. A classroom full of diversity: people gather here from all over the world –Argentina, United States, Japan and India. I've learned much of their culture, their approach to artwork and life.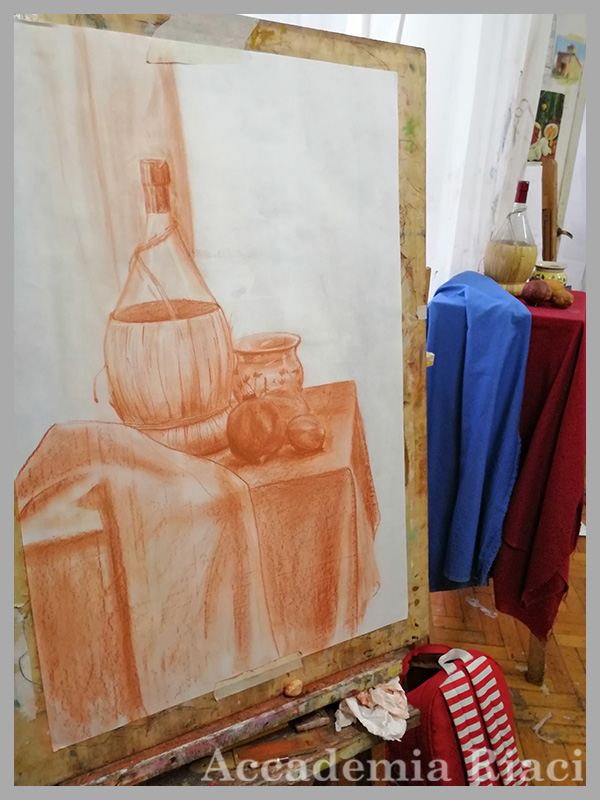 It was interesting to watch the other students work on the same subject. We each interpreted the still life (pictured right) in a different way.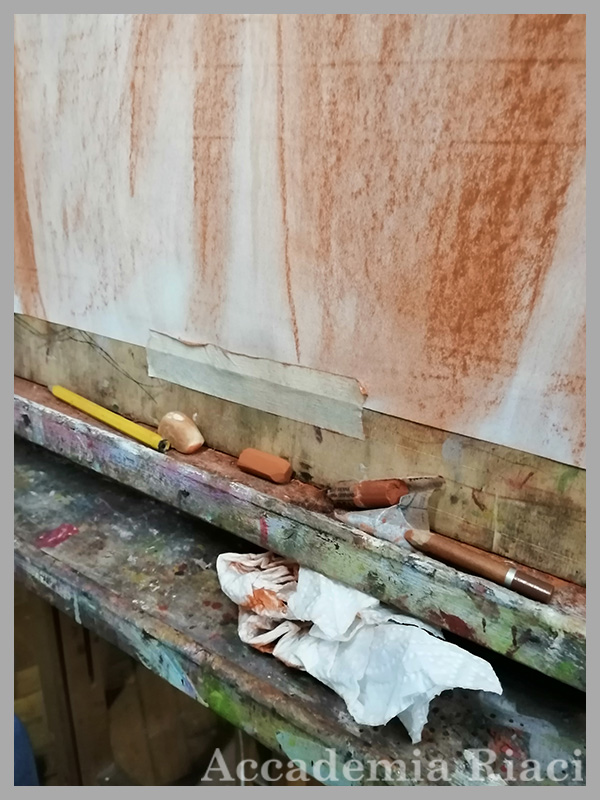 Some people used hatching techniques for shading, others used smoother shading. Lines were prominent in some, while contrast was important in others. Allessandro accompanied each student and studied their hand to assist them in a personal way.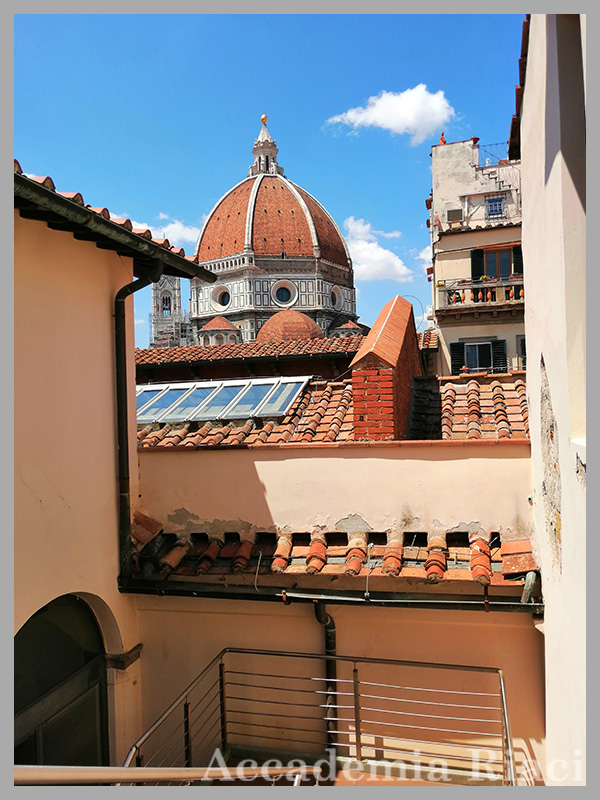 Outside of class, I like to spend my time at the Oblate library and cafe. The relaxed environment is perfect for study. They've got loads of books on any subject you can imagine; although there's few in English, they allow the public to take anything from their collection to the top floor and enjoy a coffee along with this gorgeous view of the Duomo.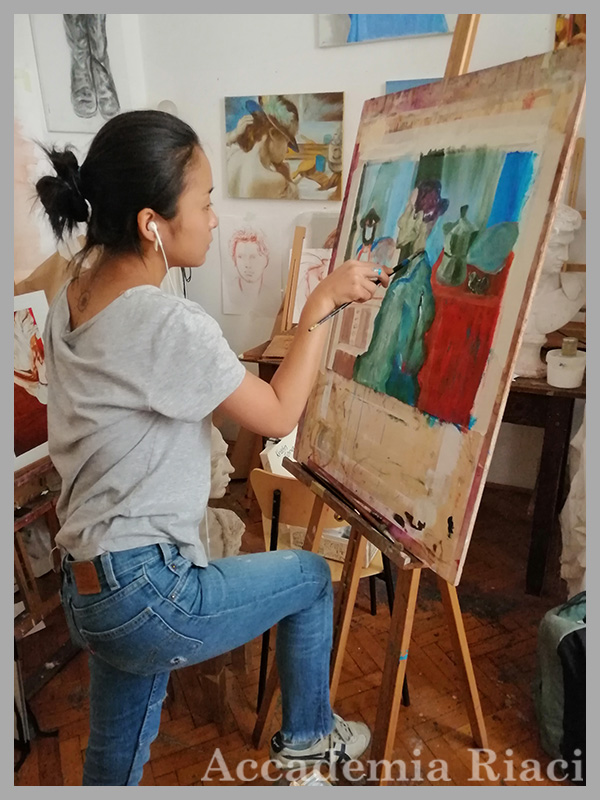 In our basic lesson the next day, we finally got our hands messy with paint. Jioh used me as a subject while I set up and painted another still life.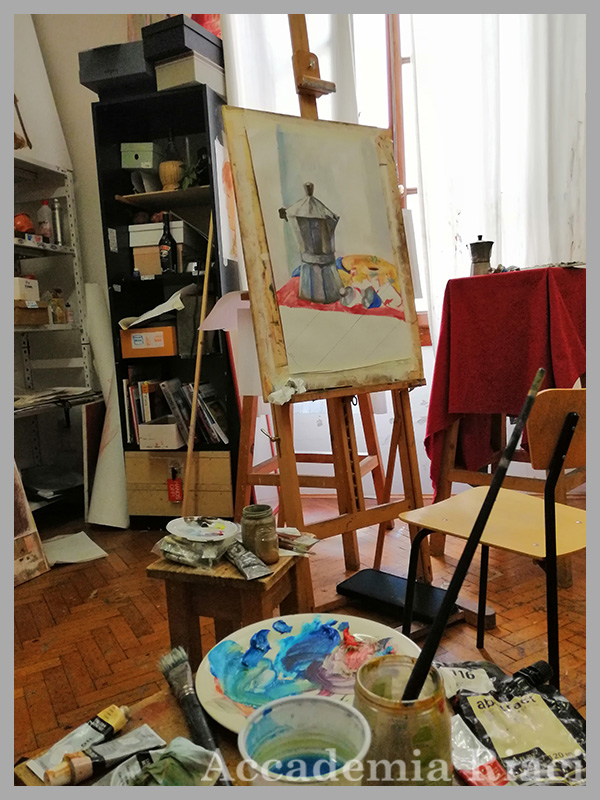 Alan, our instructor, assisted with my perspective as I explained that I'd like to respect true perspectives in my work while experimenting with color interpretation. From the distance pictured, the classical moka cup appears silver and metallic, but with a closer eye, you will notice that I used colors like pale blue, purple and yellow.

Our Art Stage this month was to Pistoia, a historical city southwest of Florence. Pictured above is an interesting gothic tower on which they added to in the Renaissance.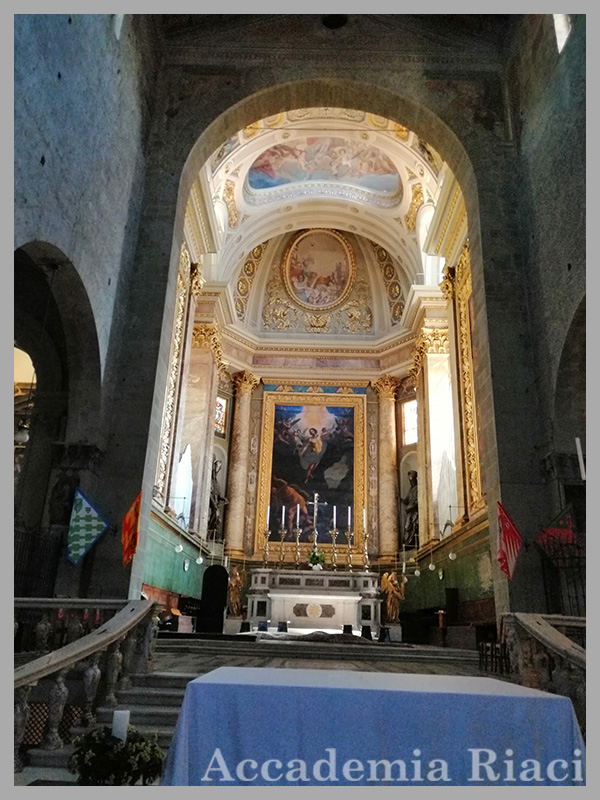 We were given a lot of free-time on this trip to explore and admire the basilicas and baptistries and all of the art inside. This is a photo of the inside of the church pictured previously alongside the tower.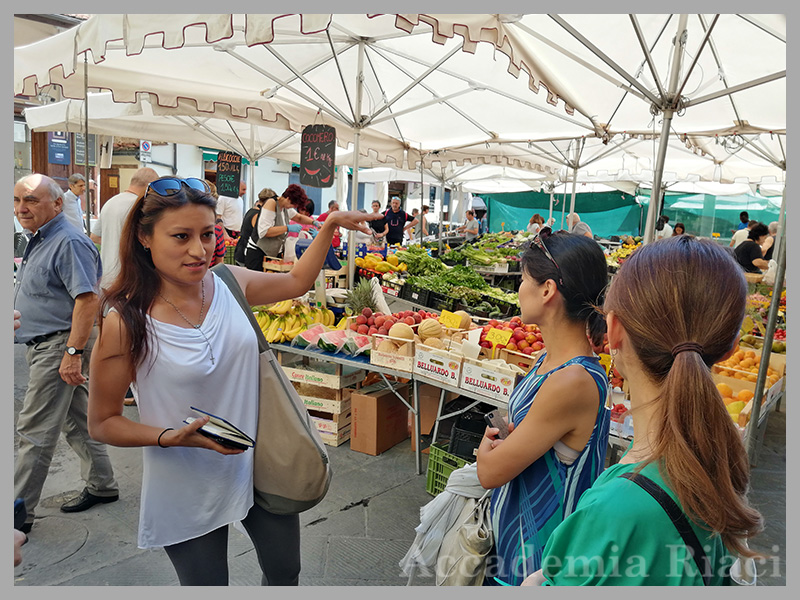 As producers gathered around the center in fresh-produce markets, the city was bustling with people. It gave our tour guide a great transition into the food history in Pistoia. There is a well in the center of the city in which butchers would discard meat. The well, of course, has been closed, but I wondered if it was the reason for the strange smell of the city.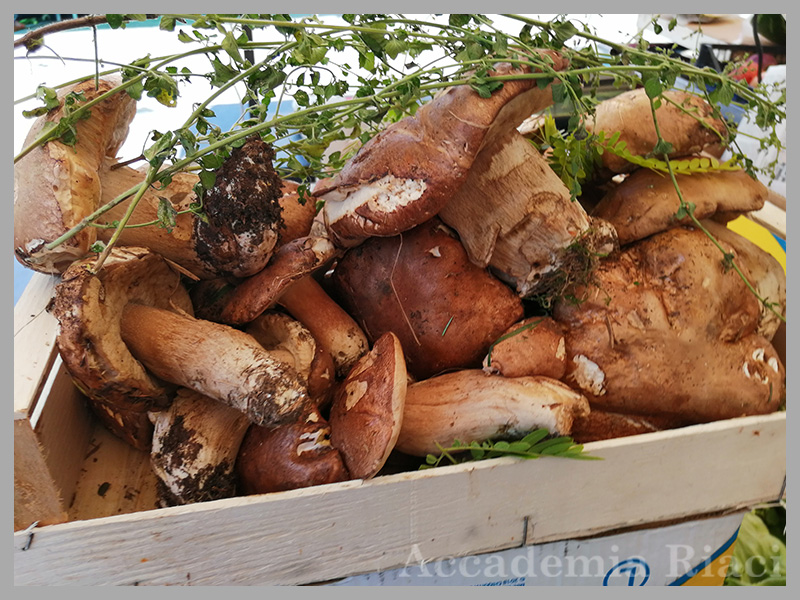 The markets were full of unique smells, and apparently rare veggies. According to our tour guide, these giant mushrooms are native only to the Pistoia region.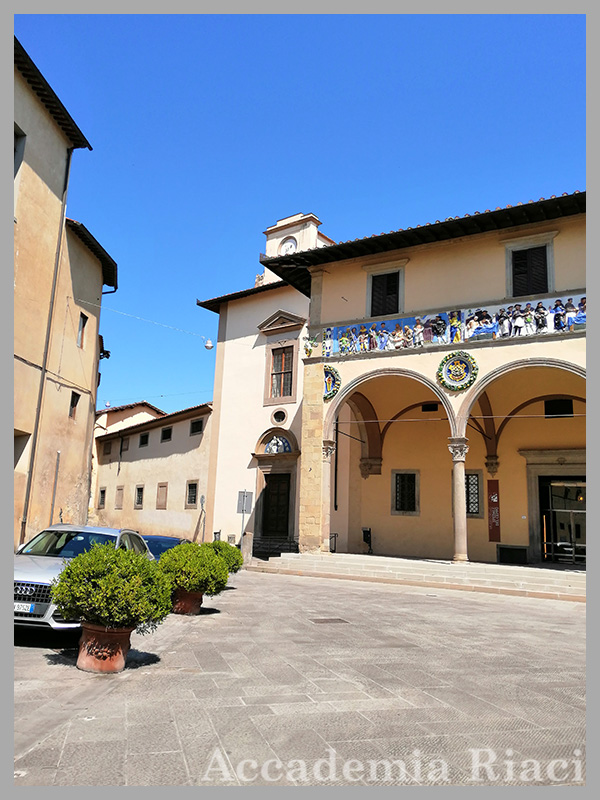 We also made a trip to the hospital, but luckily only to take photos! We learned the significance of the ceramics posted on the outside walls and held discussions about the Black Plague that took place here.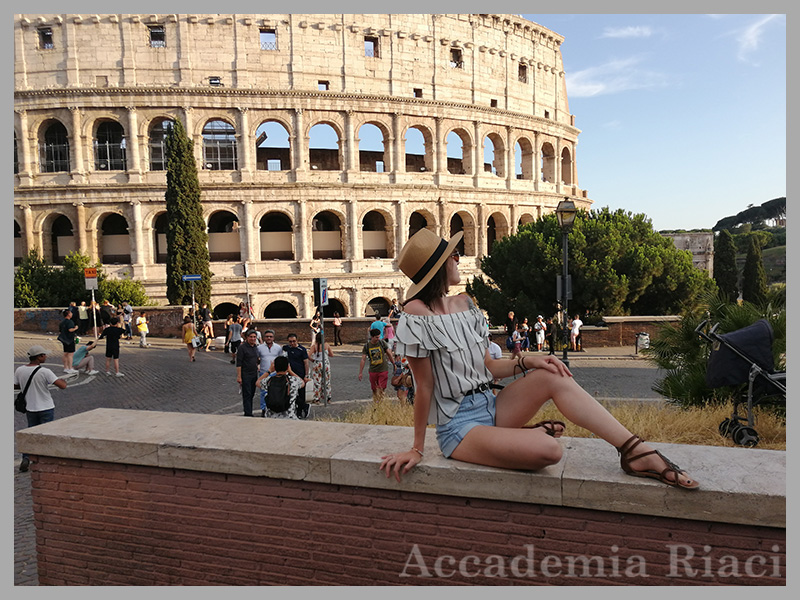 Immediately after the trip to Pistoia ended, I started to realize how quickly my time here in Florence has passed. I was swept over with bittersweet feelings and memories to the brim. I realized, however, that I hadn't yet seen Rome. I don't have much time left, so I returned to the train station and bought my passage. I left right away, spent a night there and saw a lot of the city in an evening and a day.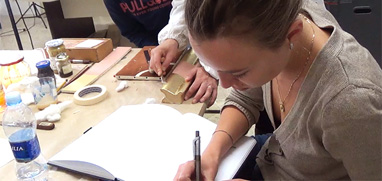 At Accademia Riaci, we are recruiting Course Reporters from our students. The students who are chosen to become Course Reporters are given 10 % of the tuition as their scholarship fee.
The Reporters who have submitted excellent reports will have his or her profile posted on our school website for the next 5 years as an alumnae and will be able to connect with their business chancesafter their graduation.