Accademia Riaci
Student Reports
Read all class reports from our students!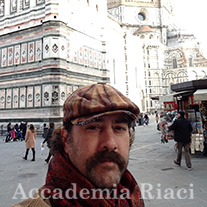 Reporter
Brian LIPPERD
Nationality: USA
Course: Painting and Drawing
Program: Master Course
Period: Jan. 15, 2018 - Jul. 27, 2018
My name is Brian Lipperd I came to Riaci to get my Masters in Painting and Drawing. I enjoy Teaching and with this new Qualification it will open new doors for me to teach at other Accademia's. I have enjoyed giving workshops from Art Students League New York City USA. To Scottsdale Artist School Arizona USA. Sharing knowledge with other inspired artists has allowed me to learn alongside them. My Painting career has been developing from 1993-2018.
Oct. 18, 2018 | Posted in Reports, Painting and Drawing , Student Reporter | Tags:Brian Lipperd, Painting and DrawingReporter: Brian LIPPERD | Course: Painting and Drawing
I had a great time this week working on a new self-portrait on Gesso pane with Mr. Berti. Mrs. Puccioni taught me how to do light and shadow with one paint stroke on a mural. On my own time I went several times to the Ufizzi and I could not get enough of Peter Paul Rubens Painting and Botticellis. Botticelli's paintings are so impressive there such grace in his blending in the face and passion in the form of the body. I want to be like him. I also got to enjoy Painting a Fellow students portrait of Oliver.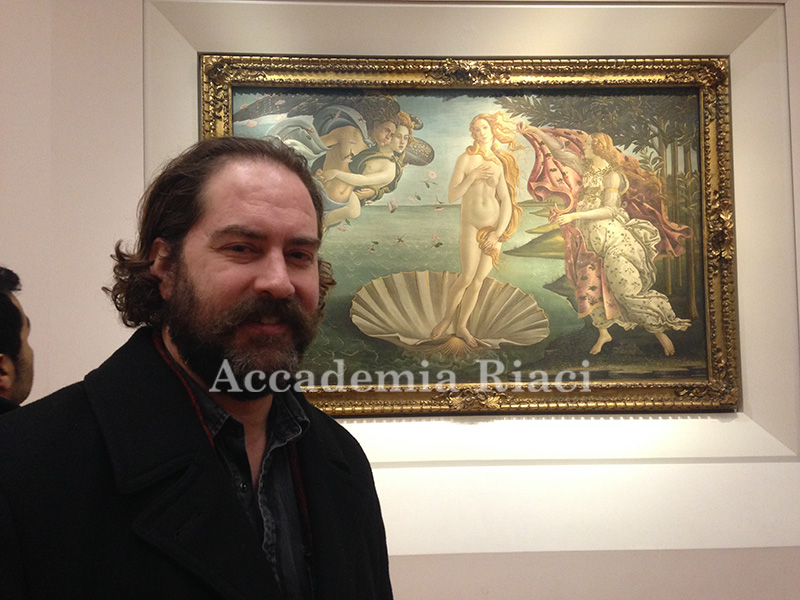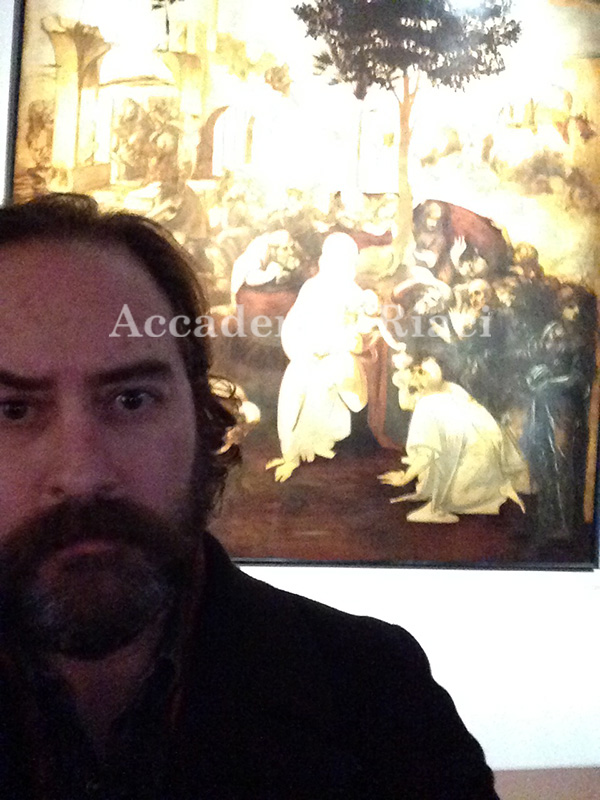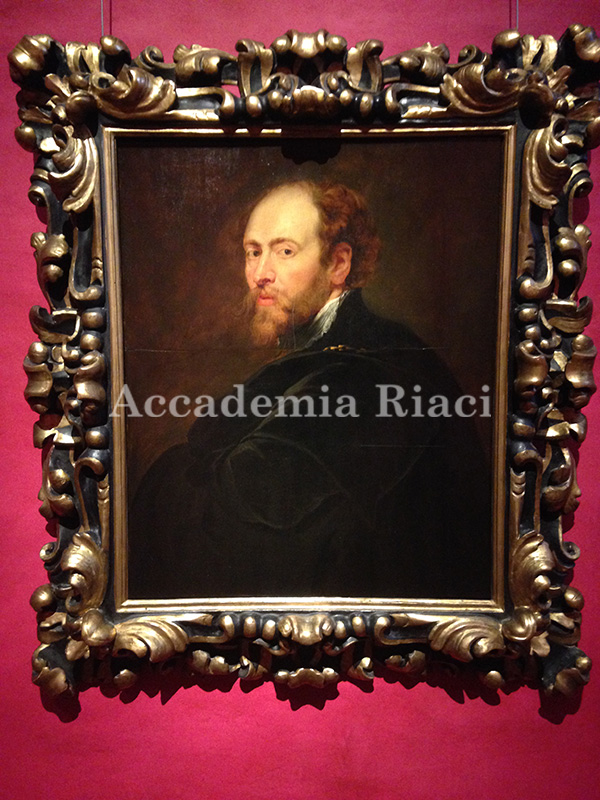 1. Enjoyed working with Professor Berti Monday and Wednesday.
A. Mr. Berti had me work on another self portrait this time on a rabbit skin glue gesso panel in oil. I had never painted on this kind of service before. I absolutely love working on this kind of material. He is also teaching me not to use black. It is difficult to work like this but I understand why. You save dark area for the composition and it helps keeping everything soft "graceful. I don't like painting my self portrait. It's hard looking at myself and weird how I see myself and how others see me. I see myself very thin and handsome. But he continues to say to me more round more round. It looks fat and ugly but everyone says "its you" oh well. Mr. Berti is an excellent Professor and very passionate and kind.
B. Thursday with Mrs. Puccioni we worked on a wall for a mural. I worked on the wall painting books. She taught me something that I never new painting light a shadow all at the same time with one stoke. I learn a lot from her and I find her to be a good instructor.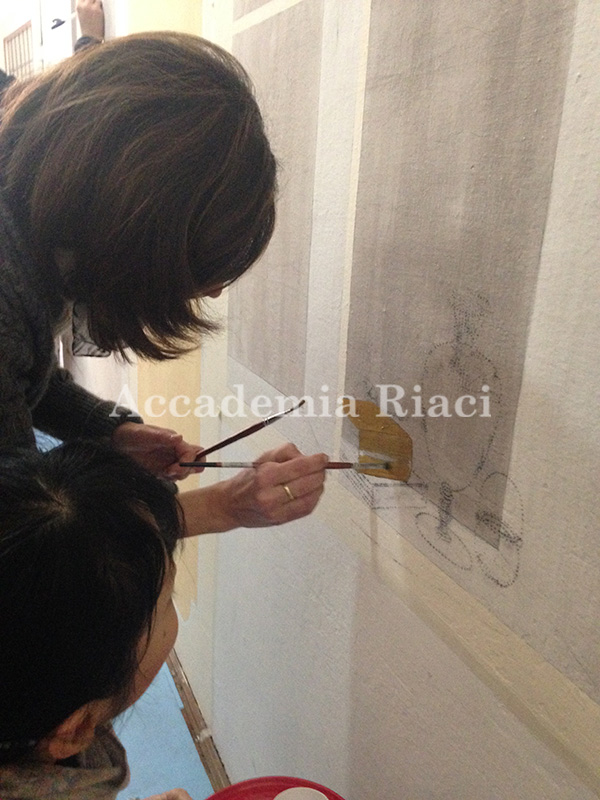 C. On Friday with Barbara, it's my favorite day a tour to a new church. We went to Chiesa Di Santa Trinita.
2. Daily Life In Florence Italy.
I really like taking the bus as a form of transportation. I get to school feeling calm and safe. Some class mates take a bicycle or a motorcycle. I feel it not a great way to travel; you always have to be watching other drivers on the road so you don't get hurt. I lived in New York City for 15 years and I always went to school on a bicycle. I had got hit by a taxi cab 5 times. And had to have two serious surgery on my arms. Then I started to take the subway. It's a safer and calmer way to travel.
A. I enjoy going to museums here in Florence it feels like I am in church. It is a relaxing and great way to relax and feel good.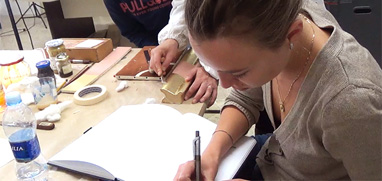 At Accademia Riaci, we are recruiting Course Reporters from our students. The students who are chosen to become Course Reporters are given 10 % of the tuition as their scholarship fee.
The Reporters who have submitted excellent reports will have his or her profile posted on our school website for the next 5 years as an alumnae and will be able to connect with their business chancesafter their graduation.