Accademia Riaci
Student Reports
Read all class reports from our students!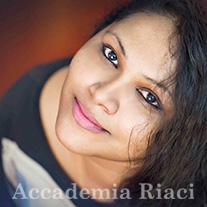 Reporter
Sharon Palihawadana
Nationality: Sri Lankan
Course: Painting and Drawing
Program: Master Coures
Period: Sep. 4, 2017 – Apr. 28, 2018
She went through with a working experience as a foot ware and fashion designer in capacity of holding a special (B.A) degree of Art & Design with academic learning in one of the best university in Sri Lanka. During last four years she has exposed and inspired with several global trends, techniques, methods which related to shoe industry.
Since her childhood it is one for her dreams to be pursuing her masters in art and design. She applied to the international art and design competition 2017 and obtained second place in category of professional in art painting and drawing section.

スリランカでも最高の大学のうちのひとつで学び、アートとデザインの学位を得た能力を使い、靴とファッションデザインの仕事を経験しました。ここ4年間、靴産業に関わるグローバルなトレンドや、技術の中におり、それらにインスパイアされてきました。子供の頃からアートとデザインを職人から学ぶ事が夢でした。国際アート&デザインコンペティション2017に応募し、絵画とドローイング部門で第2位に入賞をしました。
Mar. 04, 2018 | Posted in Reports, Painting and Drawing , Student Reporter | Tags:Sharon Palihawadana, Painting and DrawingReporter: Sharon Palihawadana | Course: Painting and Drawing
We practiced new still life in oil medium on the Monday lesson. Professor Alessandro asked us to finish it within a day. Main thing he told us was to focus whatever the objects thought the composition and to do it by your own cropping. When doing painting within time period, the best way is to choose how specific and details that include in your painting.
First we started our drawing with pencil; it is important to sketch the objects lightly and that is the best way to erase line construction which is mistakenly done. And I marked shapes of shadows refection on to each object. Then with that guidance I started to do my color layers.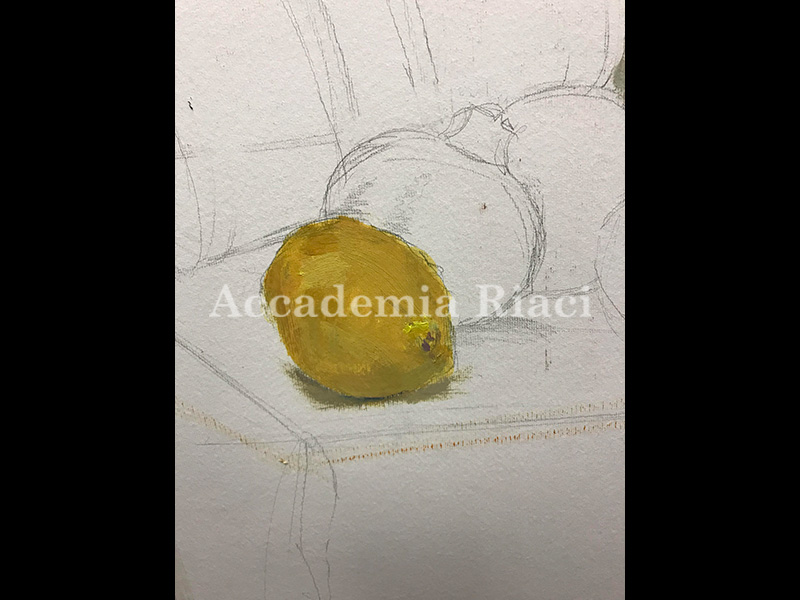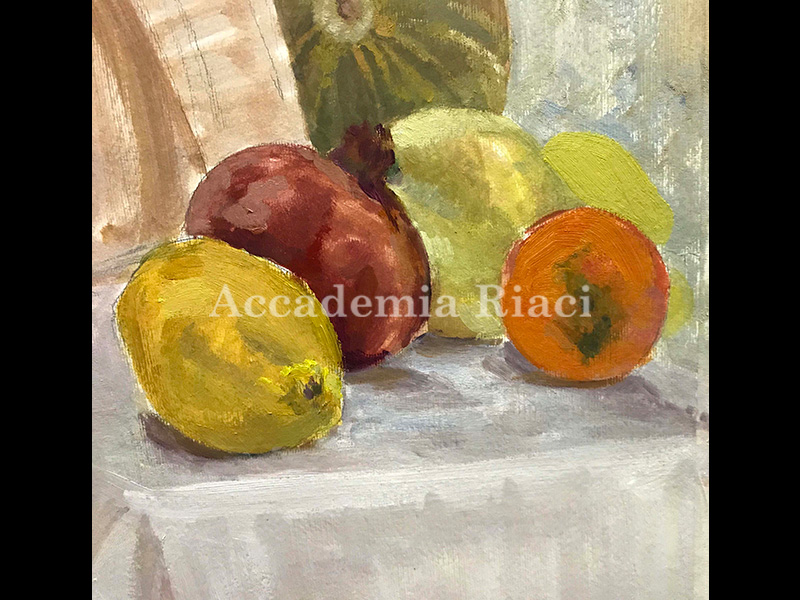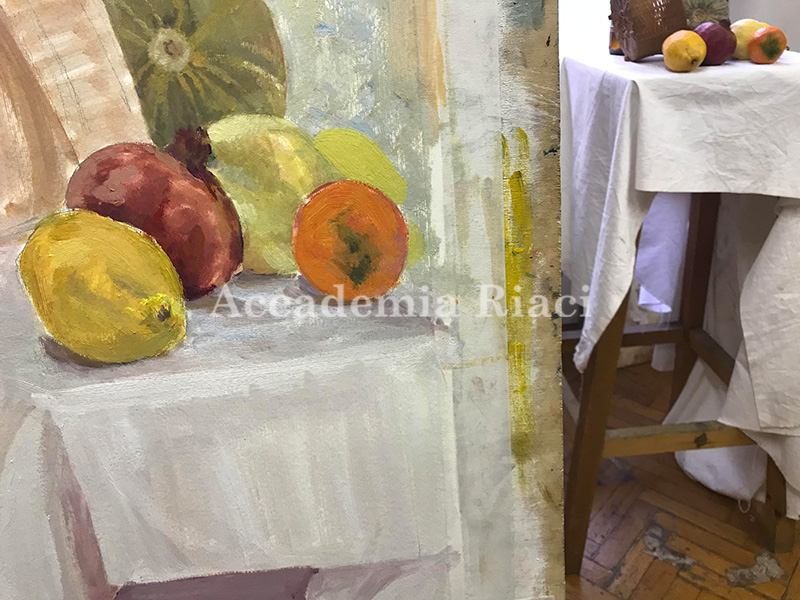 Tuesday night we celebrated Halloween; as it comes for American tradition Halloween is celebrated on October 31, whereas the Commemoration of the Dead and All Saints' Day. We had a night time walk to City Florence in the evening of October 31 as there were, many witches, devils, ghosts and many more characters with creative dresses.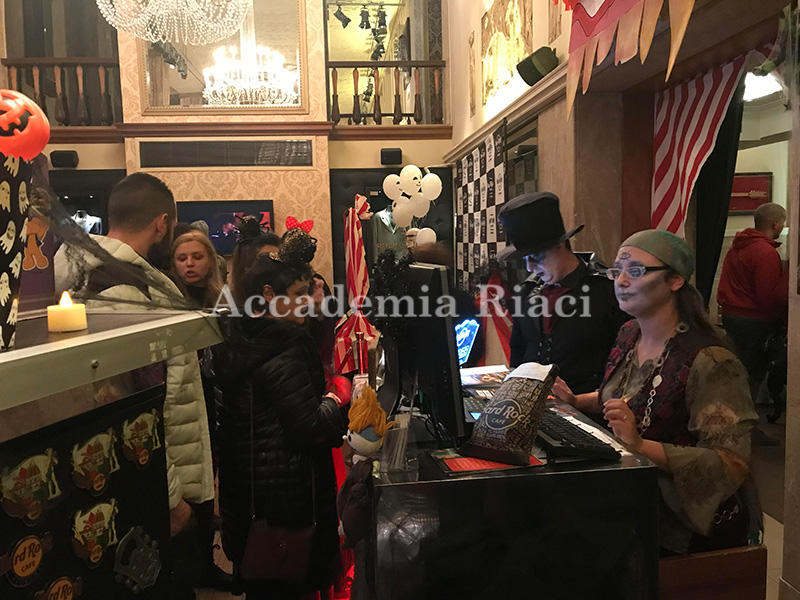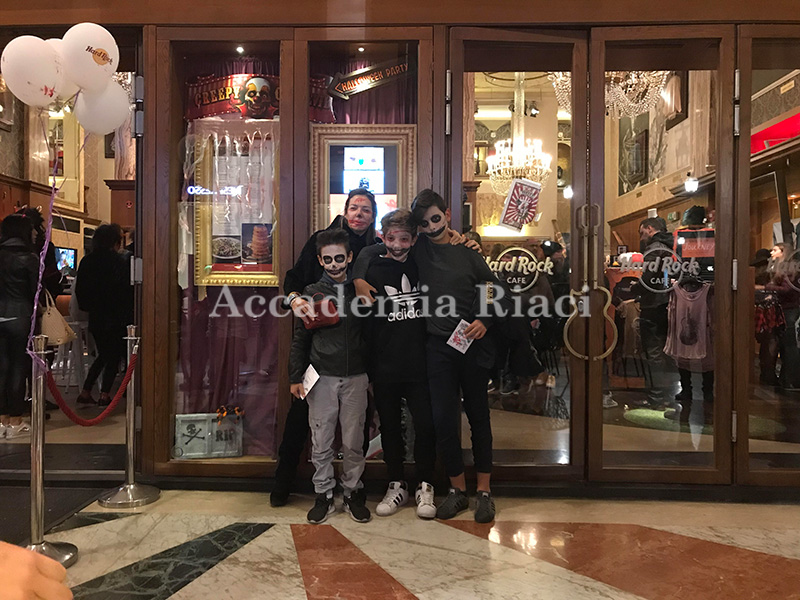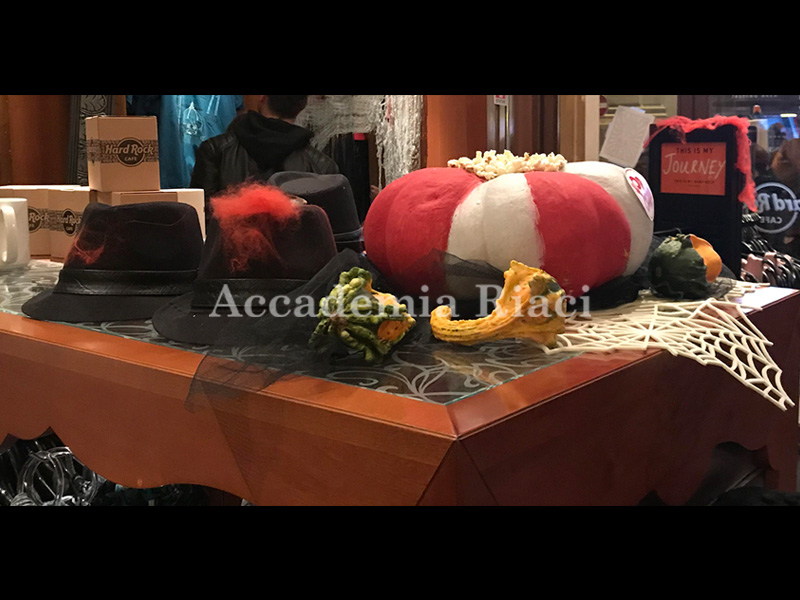 For the Halloween celebration lots of people like to make pumpkin and put it in their windows. And some make a big display with black cloth, skeletons, spiders and many more. This is one of attractive display I saw on hard rock café.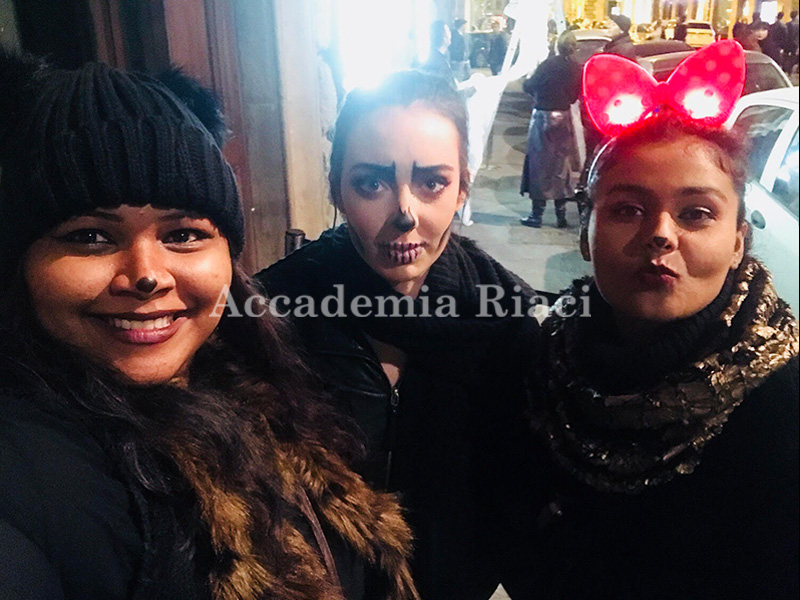 This is how three of us got dressed up for Halloween.
In Thursday me and Kanna, both of us reworked on our bag painting. It was fun section for both of us, we got so excited when Andy asked us to work on others' painting and asked to make a major change of it. But both of us did nothing. After 10 minutes we went back to our paintings and started work on it, and she asked us to go back for others paintings of course then I made a change of Kanna's painting and Andy also appreciated it. That was an interesting session.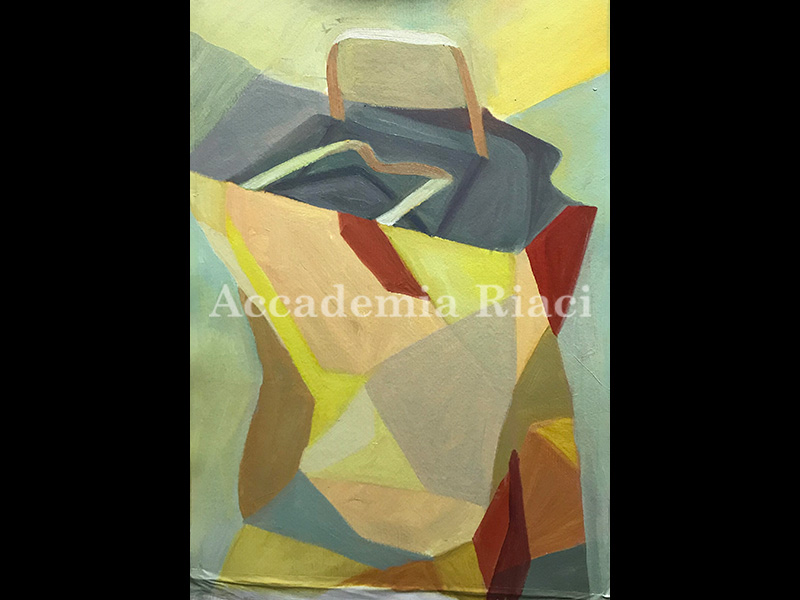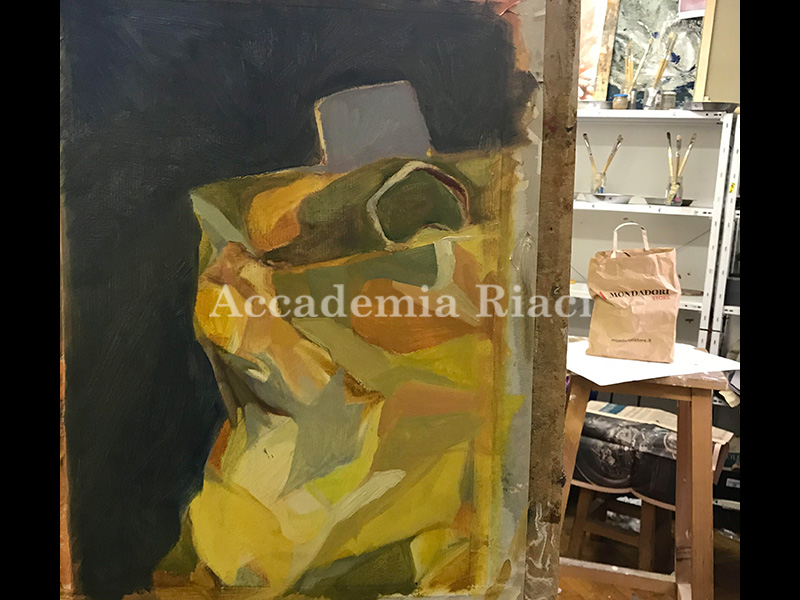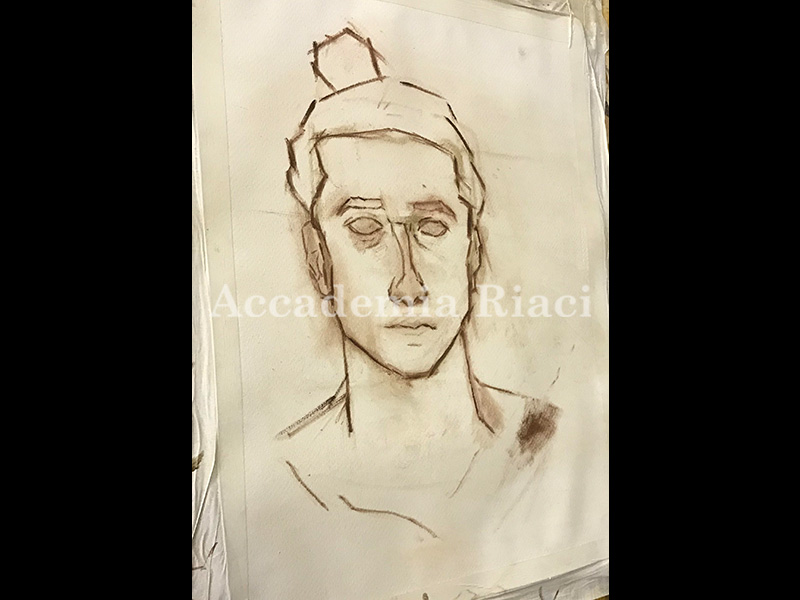 Victor started his self-portrait on Tuesday. Prof. Andy asked him to follow four steps to complete his painting. Today is his first day of portrait. So he made a sketch directly oil paints in to canvas.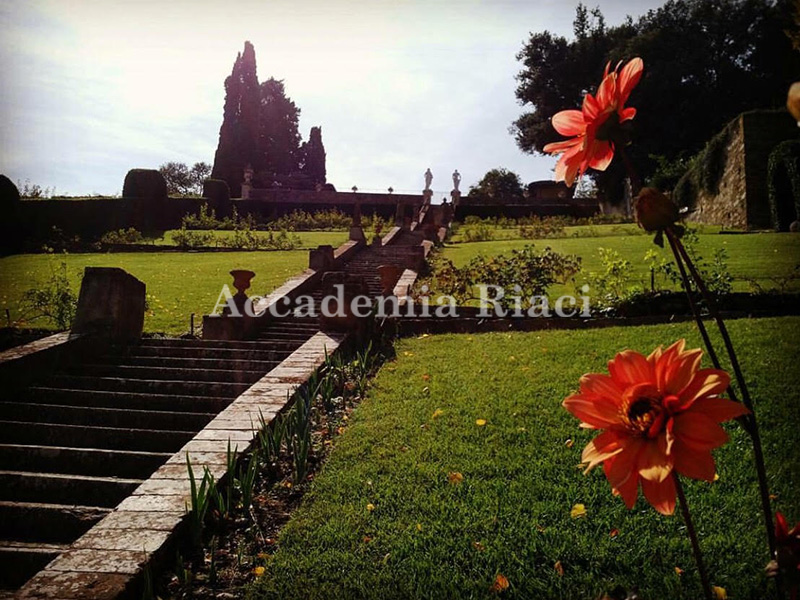 In two weeks it will get dark too soon, but you still have time to enjoy a walk between Boboli and the Bardini garden. this is beautiful capture of Boboli garden.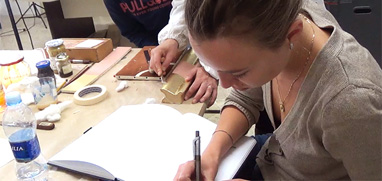 At Accademia Riaci, we are recruiting Course Reporters from our students. The students who are chosen to become Course Reporters are given 10 % of the tuition as their scholarship fee.
The Reporters who have submitted excellent reports will have his or her profile posted on our school website for the next 5 years as an alumnae and will be able to connect with their business chancesafter their graduation.