Accademia Riaci
Students' Blog
Up-to-date report from one of our students!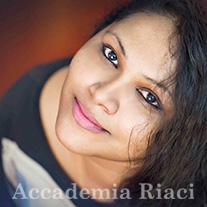 Reporter
Sharon Palihawadana
Nationality: Sri Lankan
Course: Painting and Drawing
Program: Master Coures
Period: Sep. 4, 2017 – Apr. 28, 2018
She went through with a working experience as a foot ware and fashion designer in capacity of holding a special (B.A) degree of Art & Design with academic learning in one of the best university in Sri Lanka. During last four years she has exposed and inspired with several global trends, techniques, methods which related to shoe industry.
Since her childhood it is one for her dreams to be pursuing her masters in art and design. She applied to the international art and design competition 2017 and obtained second place in category of professional in art painting and drawing section.

スリランカでも最高の大学のうちのひとつで学び、アートとデザインの学位を得た能力を使い、靴とファッションデザインの仕事を経験しました。ここ4年間、靴産業に関わるグローバルなトレンドや、技術の中におり、それらにインスパイアされてきました。子供の頃からアートとデザインを職人から学ぶ事が夢でした。国際アート&デザインコンペティション2017に応募し、絵画とドローイング部門で第2位に入賞をしました。
Oct. 26, 2018 | Posted in Blog, Painting and Drawing , Student Reporter | Tags:Sharon Palihawadana, Painting and Drawing | Language:


Reporter: Sharon Palihawadana | Course: Painting and Drawing
On Monday we practice our new lesson life drawing. Life drawing is practice of drawing from a live model in different poses. Drawing human figure has sadly been dismissed for the last 30 years or so ''old hat'', mainly by those who find it difficult to do and rely on words rather than image to convey ideas. For any visual artist drawing from and understanding the figure, in my view is fundamental as a practice, to train the eye to see accurately and observe emotion and gesture. On the other hand we can gain the practice are personal visual language, composition and special awareness.
When practicing human figure,
• Lines
• Forms
• Perspective
• light & value
• composition
• proportion
are most important elements.
Earlier in our lessons we practice photo reference for our paintings. But when you practice real you can realized your eyes will grab things that photographs just can't capture.

As I traced my sketch in to the wall in my Thursday lesson I start to color it. My first challenge to select what is the best color tones for this design. My Lecture she gave me freedom to select it by my own.
As she told us to select tempera or acrylic to this wall paining of course Devid selected Acrylic which is his favorite medium for this as well.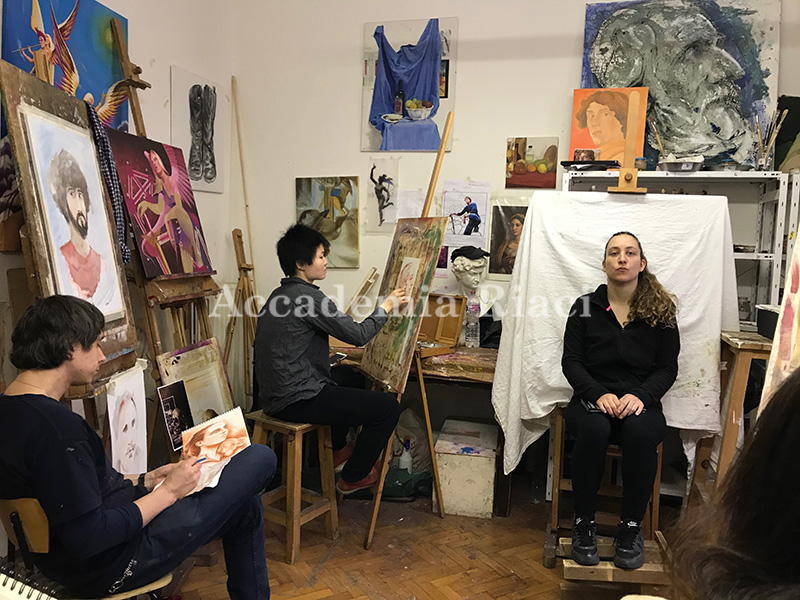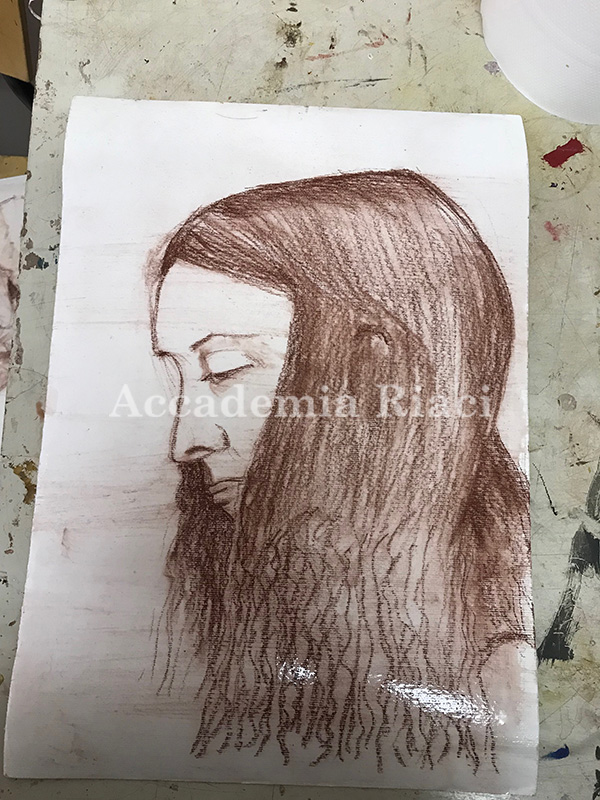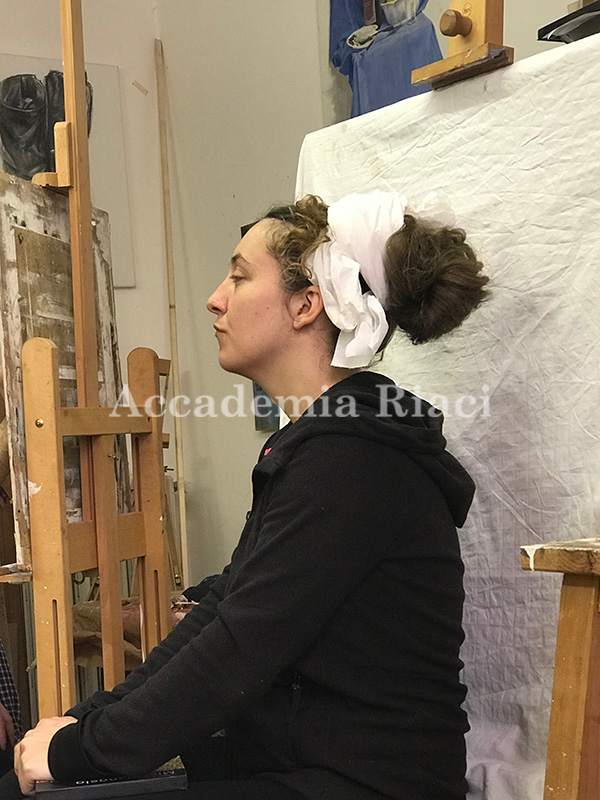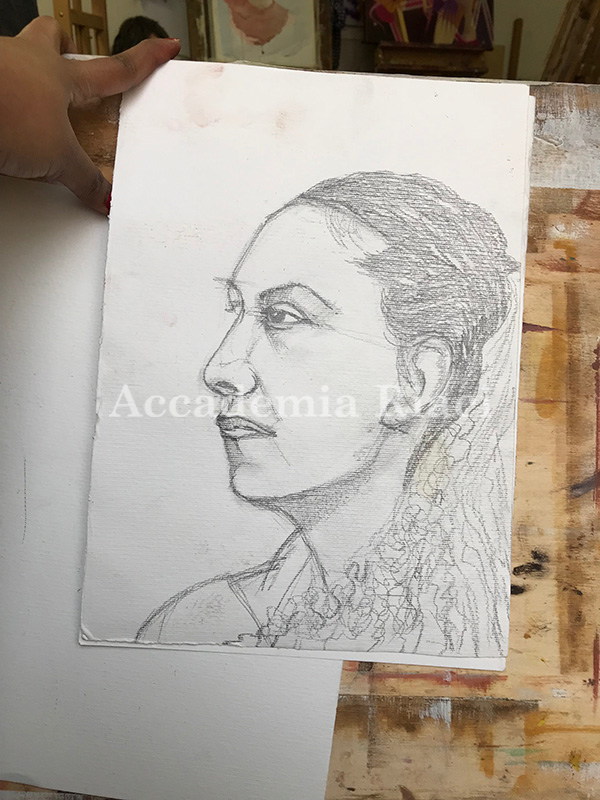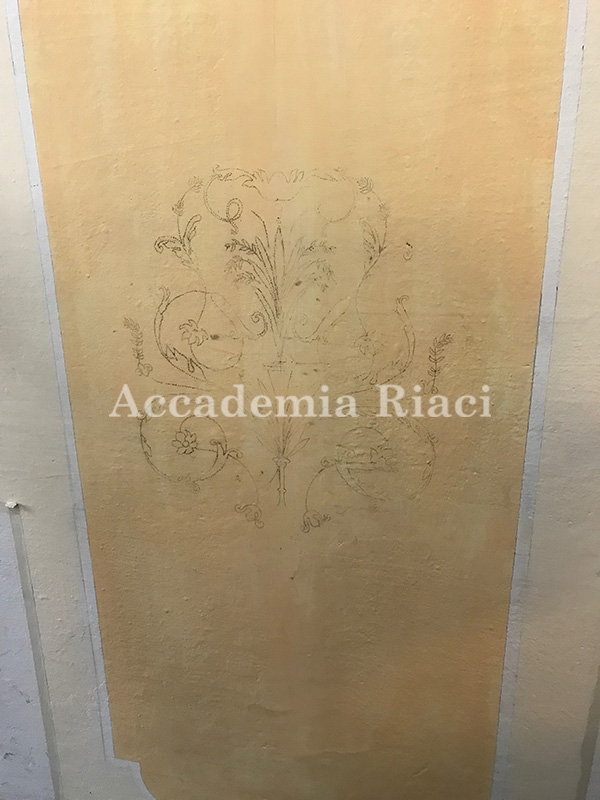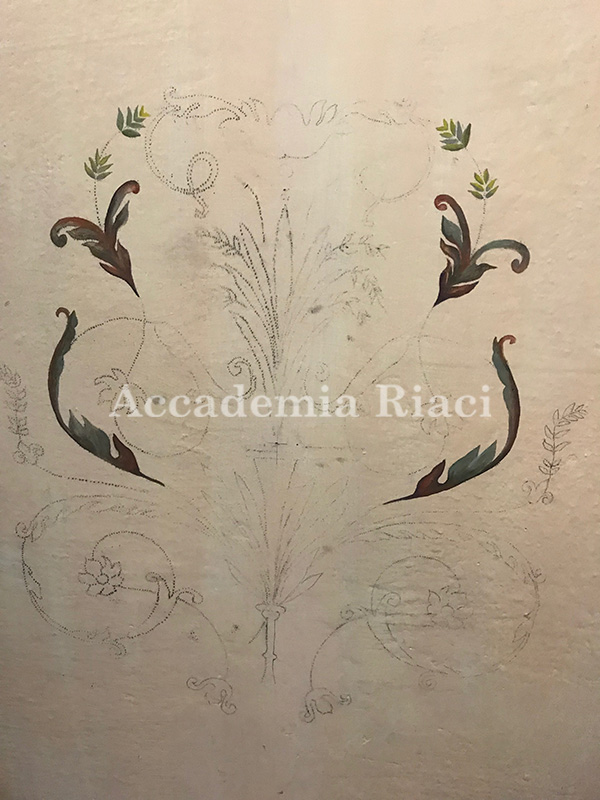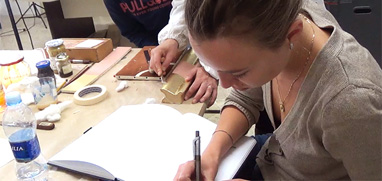 At Accademia Riaci, we are recruiting Course Reporters from our students. The students who are chosen to become Course Reporters are given 10 % of the tuition as their scholarship fee.
The Reporters who have submitted excellent reports will have his or her profile posted on our school website for the next 5 years as an alumnae and will be able to connect with their business chancesafter their graduation.