Accademia Riaci
Student Reports
Read all class reports from our students!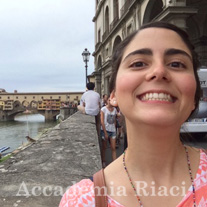 Reporter
Marian De la Madrid Fernandez
Nationality: Mexican
Course: Painting and Drawing
Program: Master Course
Period: Sept. 7, 2015 - Apr. 22, 2016
I'm Marian and I studied Business Administration. Since I was a child I liked to paint and draw, and during my degree I realized my dream. I decided to come to Italy because it is known as the cradle of art. For me it 's a big opportunity to be in Italy and to study painting and Drawing.
Mi nombre es Marian y yo estudié Administración de empresas. Durante mi carrera me di cuenta que me gustaba mucho la pintura y el dibujo, gracias a las clases extracurriculares que llevé y decidí ser artista. Desde que soy niña me gusta mucho pintar y dibujar y solía hacerlo con mayor frecuencia. Para mi estar estudiando ahora en Italia es una gran oportunidad pues es mejor estudiar en el país donde es considerado la cuna del arte.
Feb. 16, 2016 | Posted in Reports, Painting and Drawing , Student Reporter | Tags:Marian De la Madrid Fernandez, Painting and DrawingReporter: Marian De la Madrid Fernandez | Course: Painting and Drawing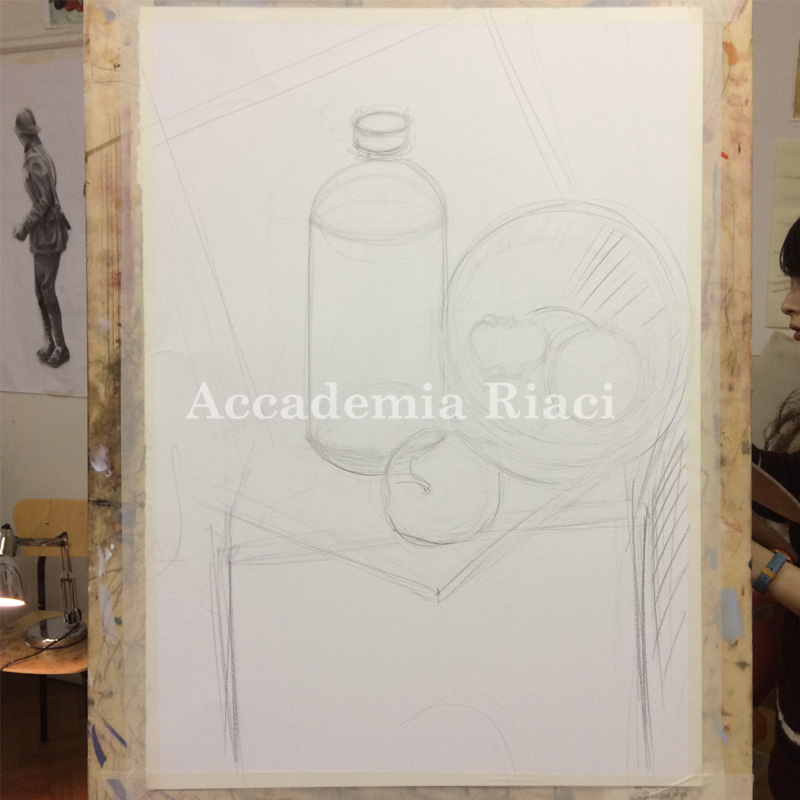 New perception
This week we started a new composition with a new perception. The point of view was from the top so that I made the draw a little more difficultly, at the end it was really a challenge and fun.

Nueva perspectiva
Esta semana comenzamos una nueva composición con otra perspectiva al momento de iniciar. La perspectiva esta ocasión fue desde un ángulo con vista desde arriba haciendo una dificultad mayor al momento del dibujo.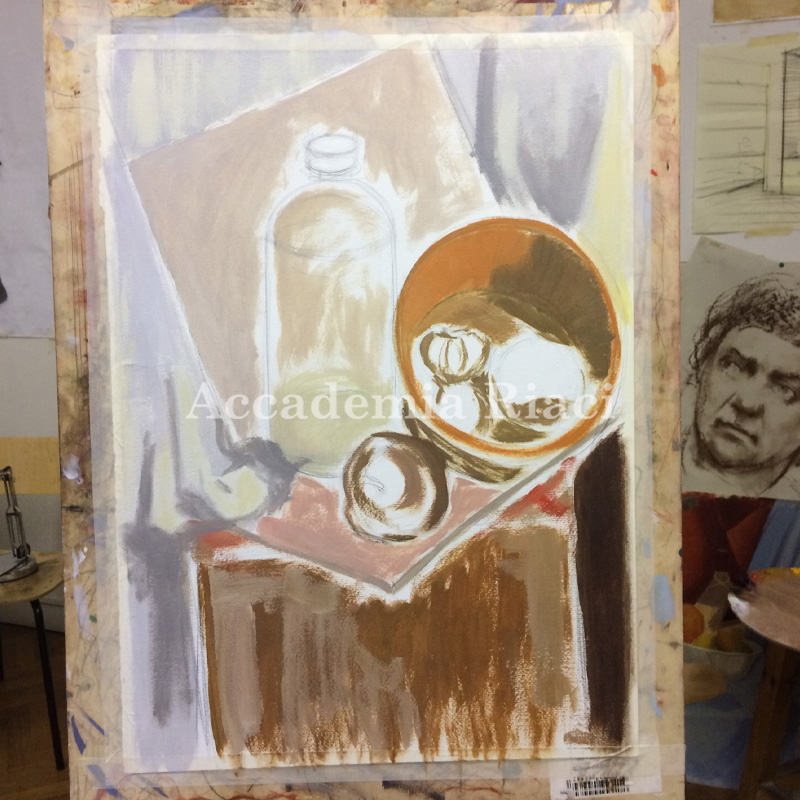 Step two
Once we finished the draw, we started painting with the color liquid as watercolor technique, just to put some color and to make a base, so next time we can add more colors and make it as real as possible. Once we start painting more we put more color and texture.

Paso dos
Una vez que terminamos el dibujo de una manera más rápido, procedemos a ponerle el color iniciando con una textura muy acuosa simulando la técnica de la acuarela solo para indicar el color y después procedemos a cubrir más detalladamente con un color más preciso y cargado.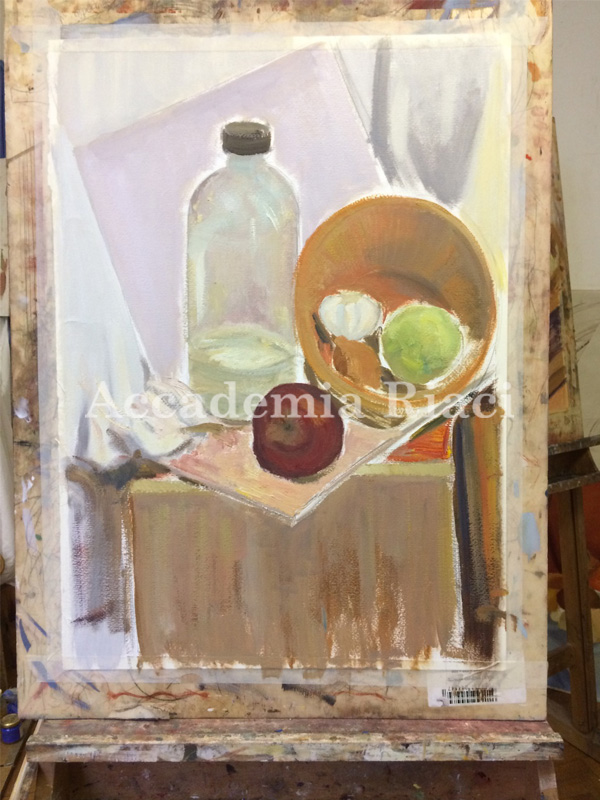 Drawing and painting
While we are painting we are also drawing at the same time with color, this is because when you paint you have to follow the object, so in this way you can get the shape, the color and give some texture to the object and this makes something more alike to the eye and you can call it art.

Dibujar y pintar
Al momento de aplicar el colore se debe de estar dibujando al mismo tiempo pues se debe de respetar el dibujo principal y la forma del objeto que se está pintando ya que es la manera en la que la perspectiva se conserva y se ve más real.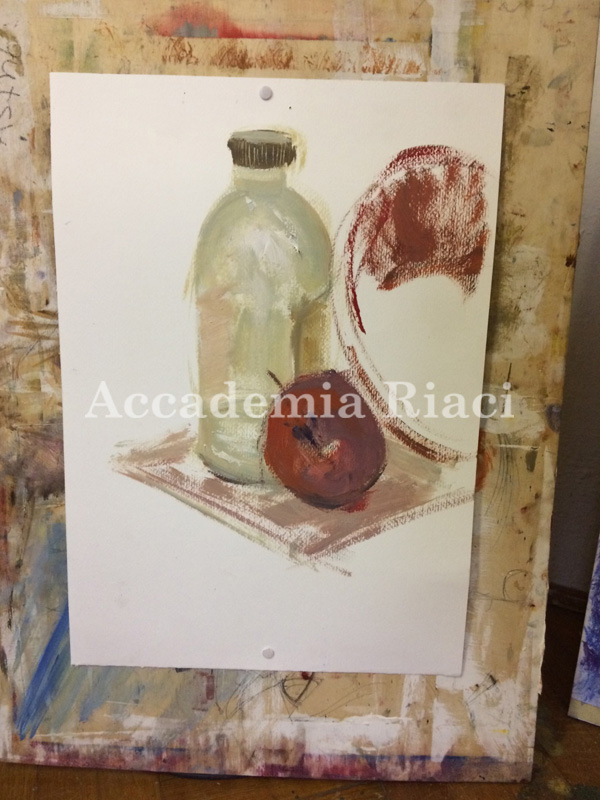 Practice, practice
Sometimes it's very difficult to draw and paint glass like a bottle because you have to get the transparency and the color so that it can look like a real glass. The photo shows a painting of the teacher who showed us how to make it look like glass.

Práctica, Práctica
En ocasiones resulta difícil dibujar algún objeto trasparente ya sea un vaso una copa o una botella pues lo que se debe de lograr es su trasparencia y el color adecuado que esta tiene, por lo que el profesor realizó un ejemplo de cómo dibujar y pintarlo para lograr el efecto de trasparencia y el color. Cada vez resulta más complejo la técnica.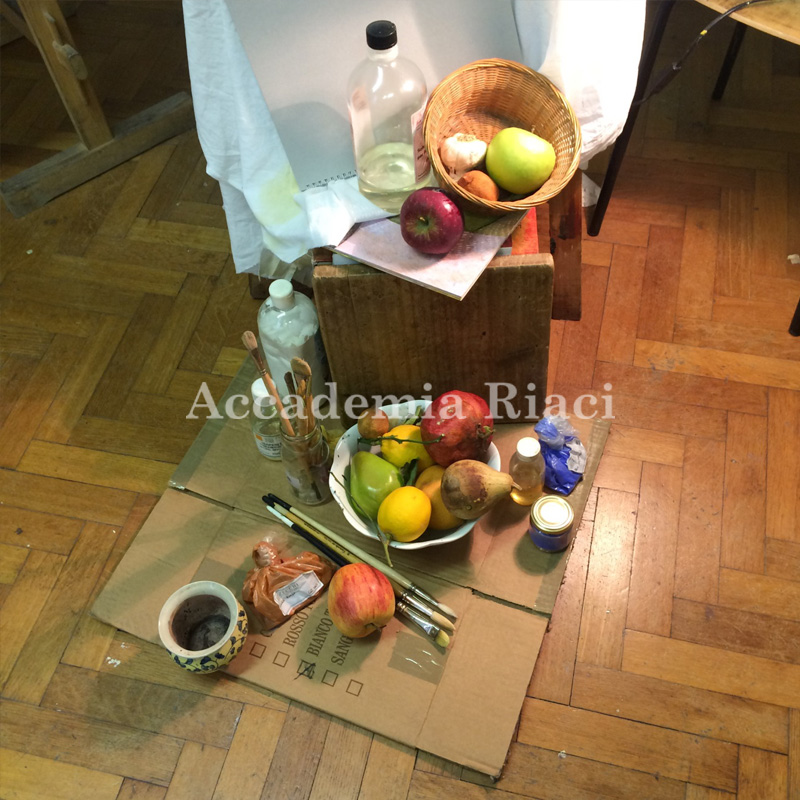 The perspective
The photo shows the view from my position in the classroom. At the beginning of the painting it was very difficult for me to see beyond what my mind was, trying to say about what it seems.

La perspectiva
La foto de abajo muestra la composición desde el punto en el que yo me encontraba. Al principio me resulto un poco difícil tratar de ver claramente y no escuchar al cerebro que siempre quiere ver las cosas tal cual son sin saber que hay otra manera de ver las cosas.

My hometown
For the art visit of this week we went to the museum of archeology where we could see some pieces of the old cultures of all over the world. The photo shows some objects from my hometown, the city where I come from. When I saw this I felt a piece of home here and I was glad to show to my classmates something of what I have grown up with.

Mi ciudad de origen
En la visita de arte de esta semana fuimos al museo de arqueología que se encuentra en la ciudad, dentro pudimos ver algunos objetos que usaba el hombre antiguo de diferentes regiones. En la foto de abajo se pueden contemplar objetos de la ciudad de la que vengo Colima México. Ver esto en Florencia fue sentir y ver un pedazo de casa.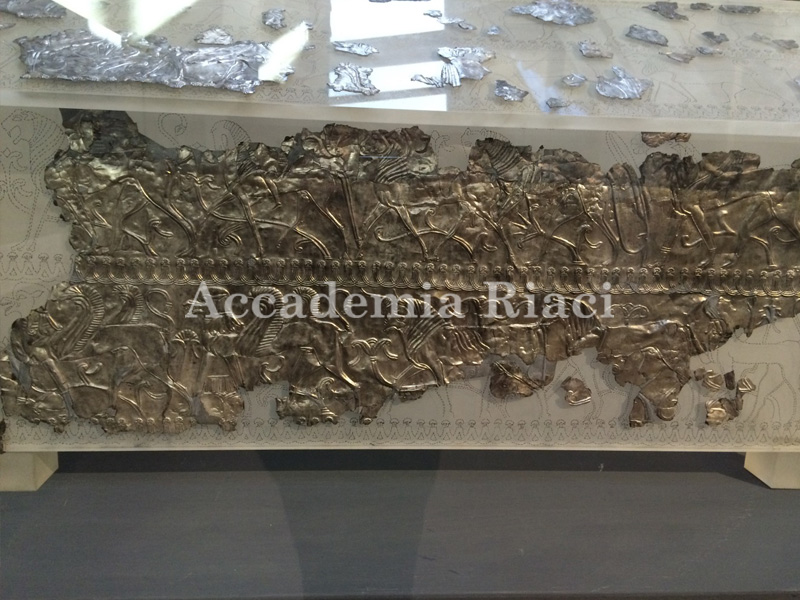 Ancestral art
The museum has many pieces of all over the world of different cultures, and you can find how people used to express their rituals and believes. They used to use colors or textures to represent in something what they were used to.

Arte ancestral
En el museo se pueden observar diferentes piezas antiguas de las diferentes culturas alrededor del mundo, sin embargo todas estas piezas tiene en común lo artístico y la manera en la que las culturas antiguas representaban sus creencia y rituales con las imágenes que se encuentran en algunas de la piezas, como también la manera en la que ellos realizaban esto.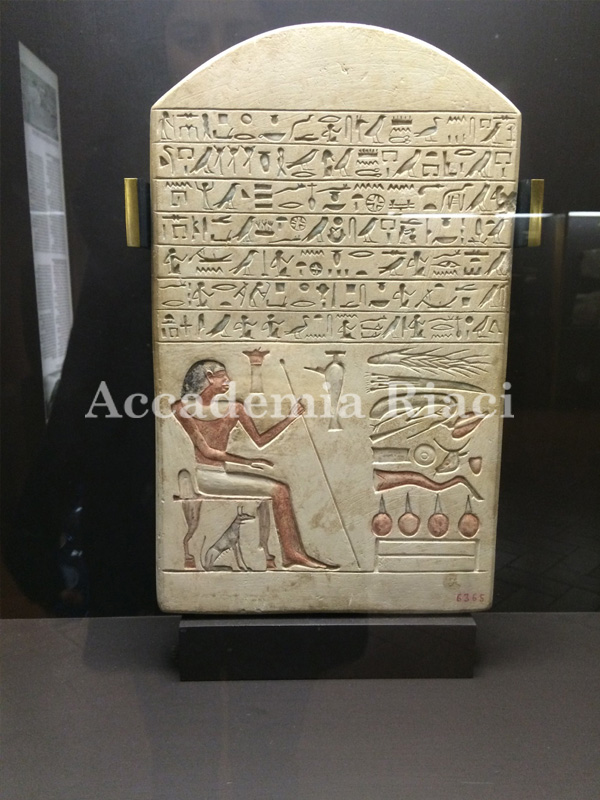 Hieroglyphs
In the museum there is a section for Egypt, there you can appreciate the different hieroglyphs on a piece of rock. This is very interesting because you can imagine yourself in front of the rock doing it like those times.

Jeroglíficos
En el museo se encuentra una sección especial sobre Egipto, ahí se pueden encontrar diferentes jeroglíficos tallados en piedras. Resulta muy interesante ver estos jeroglíficos ya que uno se puede imaginar a una persona tal cual sentada enfrente haciéndolo y causa una sensación divertida.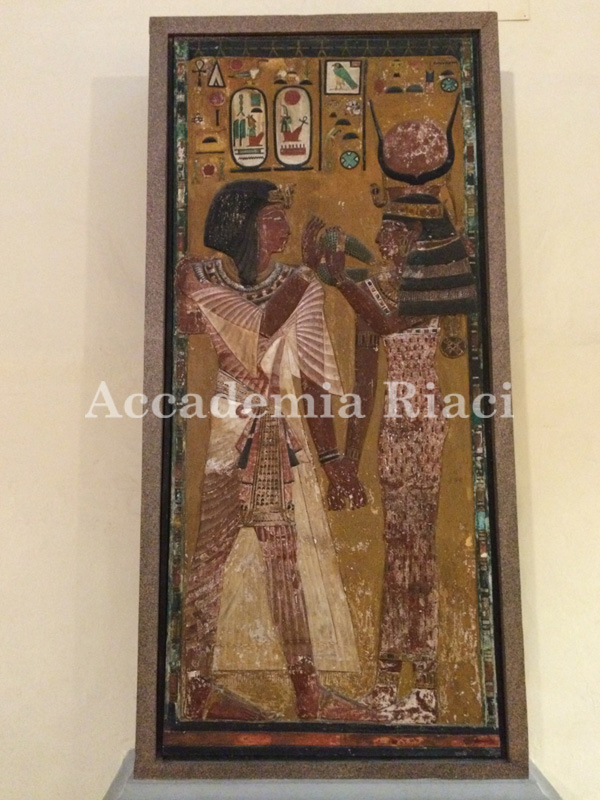 Art and meaning
In the Egypt culture we can find a lot of symbols with different meanings, not just in the hieroglyphs, they used to do this to represent the way they understand the world. Every piece has its beauty, the beauty that people wanted to show to the world through this.

Arte y significado
En la cultura egipcia podemos encontrar muchos símbolos con significados diferentes no solamente en los jeroglíficos sino que esto procede de la manera en la que ellos entendían el mundo, sin embargo se puede observar la belleza dedicación y lo artísticos que hacían las representaciones.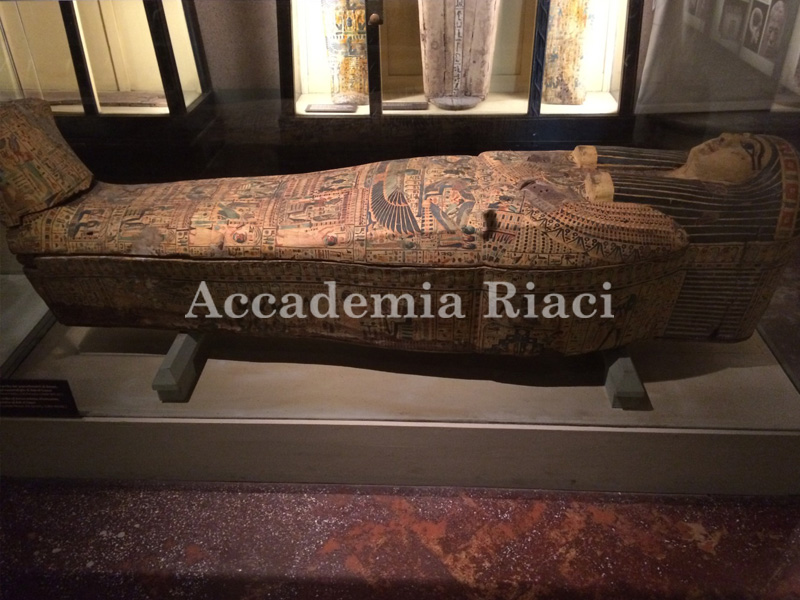 Sarcophagus
The museum has a very complete exhibition from Egypt and you can even find a sarcophagus and a mummy inside that shows how they used to make the ritual of death so important.

Sarcófago
En el museo se puede disfrutar de la cultura egipcia completamente que uno puede ver un sarcófago con incluso una momia dentro. Esta es la manera en la que los antiguos egipcios solían enterrar a sus muertos, sin embargo era todo un ritual que decoraban los sarcófagos, claro que como en diferentes culturas a las personas de clase alta se les realizaba una decoración aún mayor.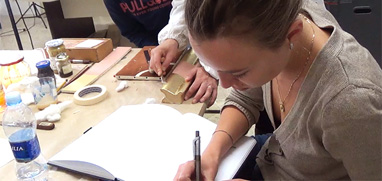 At Accademia Riaci, we are recruiting Course Reporters from our students. The students who are chosen to become Course Reporters are given 10 % of the tuition as their scholarship fee.
The Reporters who have submitted excellent reports will have his or her profile posted on our school website for the next 5 years as an alumnae and will be able to connect with their business chancesafter their graduation.