Accademia Riaci
Student Reports
Read all class reports from our students!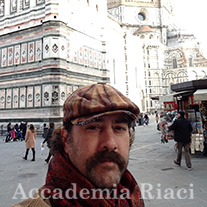 Reporter
Brian LIPPERD
Nationality: USA
Course: Painting and Drawing
Program: Master Course
Period: Jan. 15, 2018 - Jul. 27, 2018
My name is Brian Lipperd I came to Riaci to get my Masters in Painting and Drawing. I enjoy Teaching and with this new Qualification it will open new doors for me to teach at other Accademia's. I have enjoyed giving workshops from Art Students League New York City USA. To Scottsdale Artist School Arizona USA. Sharing knowledge with other inspired artists has allowed me to learn alongside them. My Painting career has been developing from 1993-2018.
Nov. 16, 2018 | Posted in Reports, Painting and Drawing , Student Reporter | Tags:Brian Lipperd, Painting and DrawingReporter: Brian LIPPERD | Course: Painting and Drawing
Professor Berti had me do a sketch with pencil of my next copy of Annigoni painting. Professor Barbara took us on art visit on Friday. We went with other class mates and went out to do landscape painting.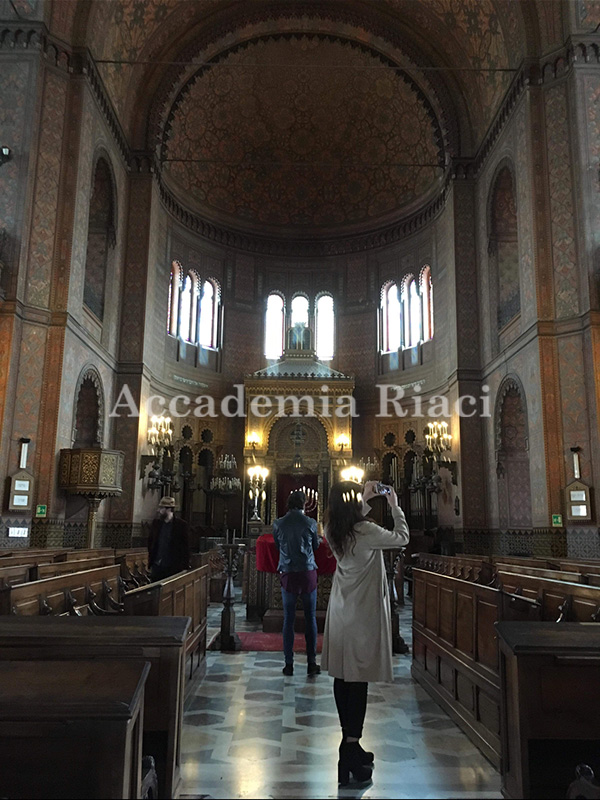 I worked in pen and ink; this was the first time I ever worked in this medium.
I would never have tried this medium if it wasn't for Professor Berti encouraging me to try new materials. It is so easy to work on the same project but to let it go and try new things is difficult…
I go home and try to finish the project that I started in class. I have 9 painting that I am trying to finish. I am kinda of overwhelm of so much work to do.
I made a new frame this week to put another painting in. I hope I can finish.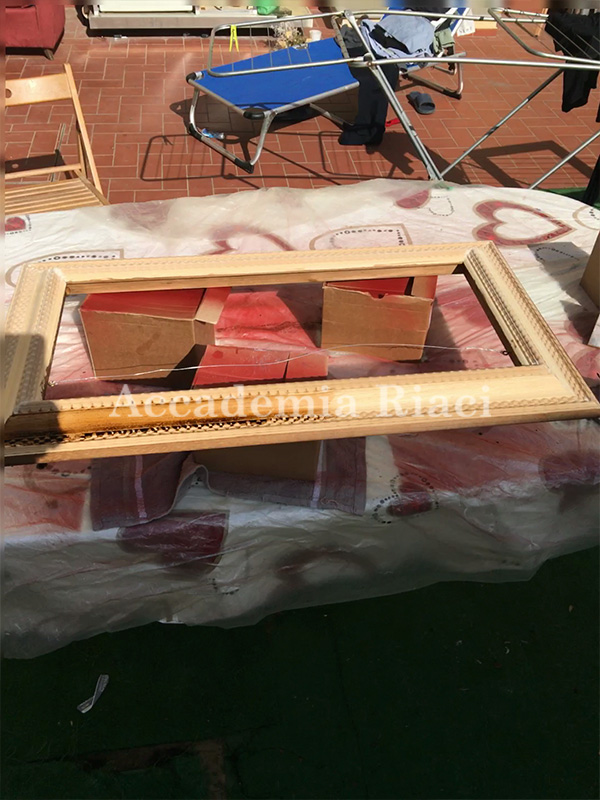 I went to the museum to see David this week.
I'm also trying to find time to repair my landlord's wall in her back yard. First I had to scrape all the old paint off then I put a coat of primer onto the wall so I can put concert on it to fill up all the cracks. Then I had to out another coat of primer so the finish color paint can stick to the wall then I put 3 coats of finish paint onto the wall. Then I started to scrape all the old paint off of the wall on the next wall. 3 more wall to do then I will finish to make her back yard look pretty for the students who stay at her home.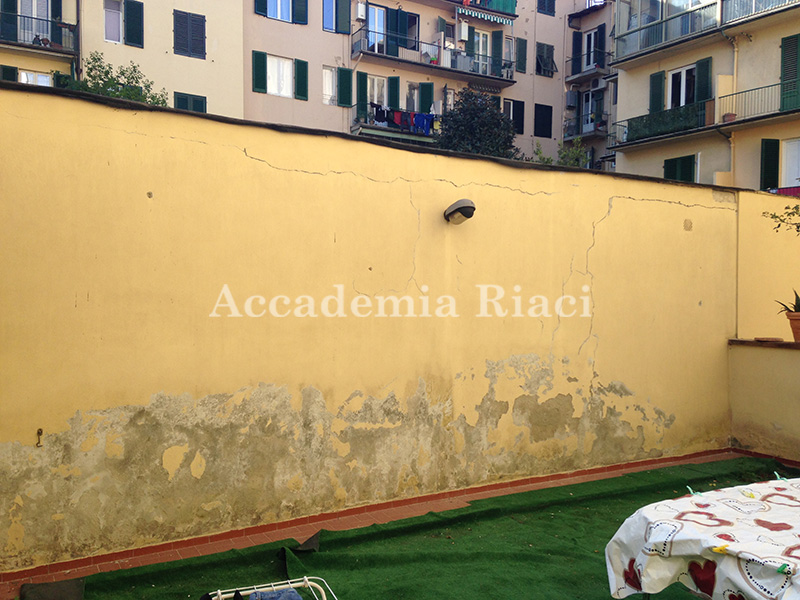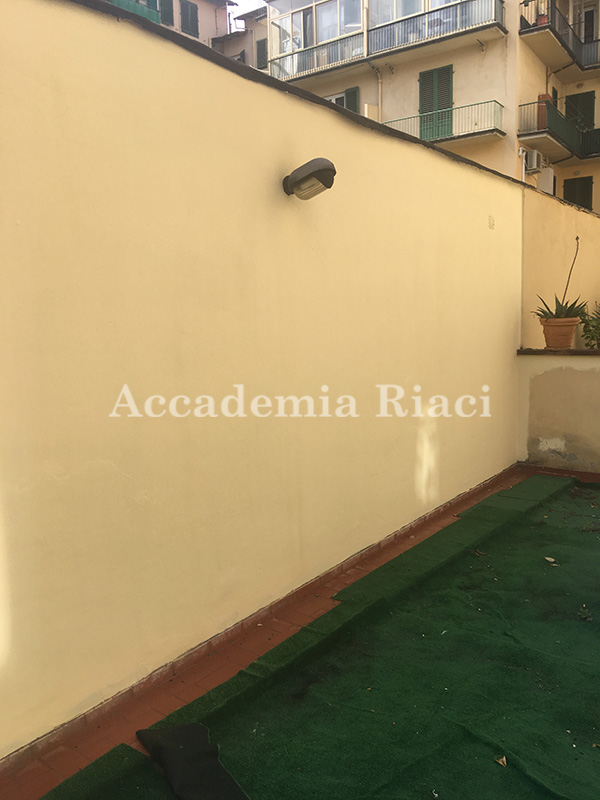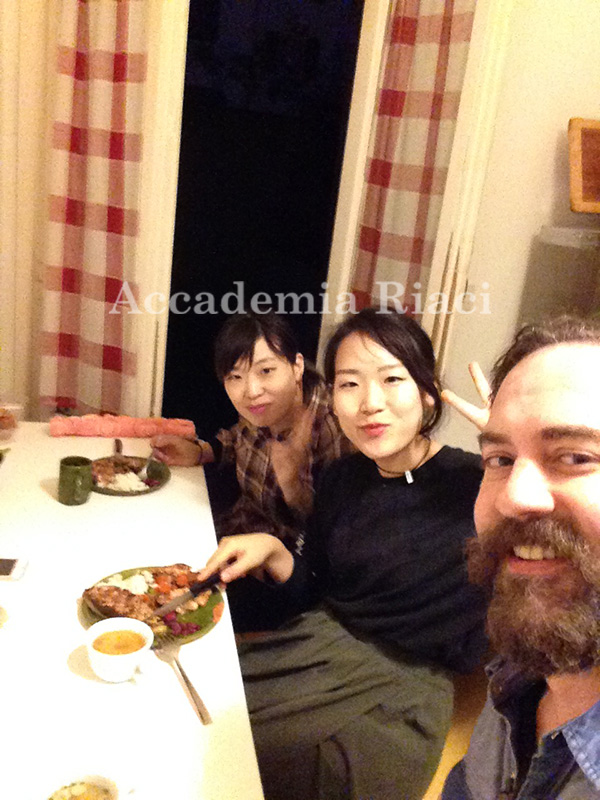 Home Life is great, had another great meal with my wonderful and kind roommates.
I am so grateful to be here in Florence and having so many great experiences.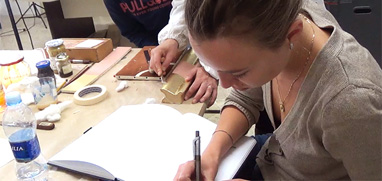 At Accademia Riaci, we are recruiting Course Reporters from our students. The students who are chosen to become Course Reporters are given 10 % of the tuition as their scholarship fee.
The Reporters who have submitted excellent reports will have his or her profile posted on our school website for the next 5 years as an alumnae and will be able to connect with their business chancesafter their graduation.