Accademia Riaci
Student Reports
Read all class reports from our students!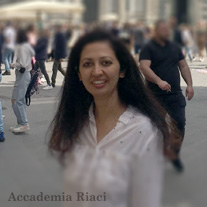 Reporter
Priyanka Dhingra
Country: India
Course: Painting and Drawing
Program: Short Course
Period: May 2, 2022 – Jul 22, 2022
Delhi based Artist and freelance Illustrator since 2003. Graduated from College Of Art, New Delhi with a Bachelors in Fine Arts (2001) and practiced at Triveni Kala Sangam Art Studios, New Delhi. Works in selection for the Annual Art Exhibition in 2009 at Lalit Kala Akademi ( govt. of India ) for previous series. Over the past years been part of select group shows in India and Abroad.

In 2021-22 I was selected as one of the winners in the International Art and Design competition. My practice as a Visual Artist over the years was achieved in my home country circle and 12 weeks at the Florentine city of Renaissance was a welcome break for me towards a more comprehensive experience and an opportunity to hone my skills further and explore new mediums in Art.
Jul. 02, 2022 | Posted in Reports, Painting and Drawing , Student Reporter | Tags:Priyanka Dhingra, Painting and DrawingReporter: Priyanka Dhingra | Course: Painting and Drawing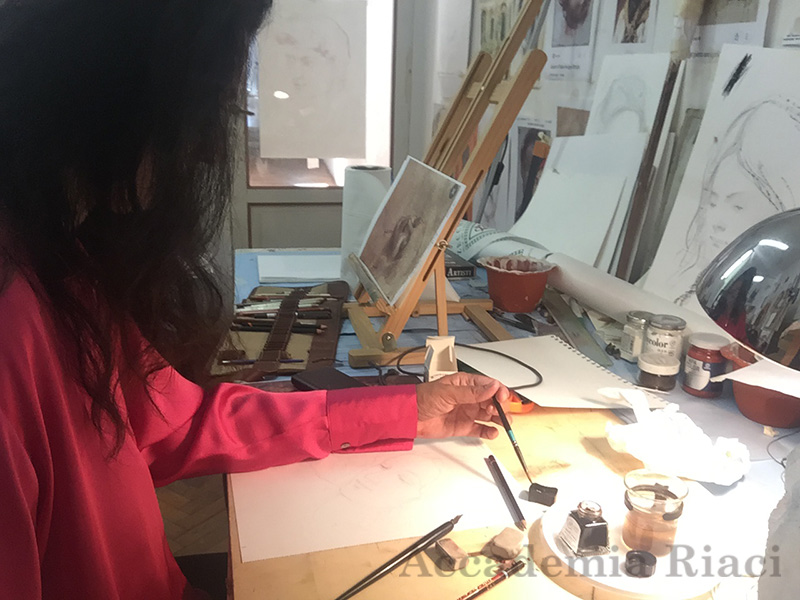 Day 1
Today I started experimenting with the pen and black ink with Professor Alessandro guided me with technique along with the translator. Though I am familiar with this technique yet there is space for much more exploration and mixing this medium along with others.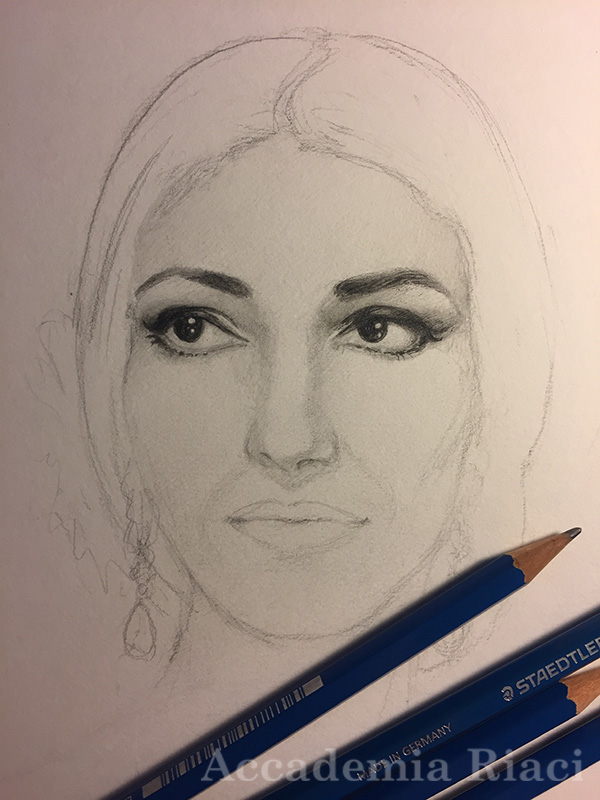 Day 2
Continuing with pen and ink today I try my drawings with brown inks and explore further. I also look at Pietro Annigoni's works and see the breadth of this medium. Today in the studio we had women from Kuwait, Mexico, Denmark and me from India. Though we all are working separately yet It's a healthy cultural exchange because in the end we are all artists.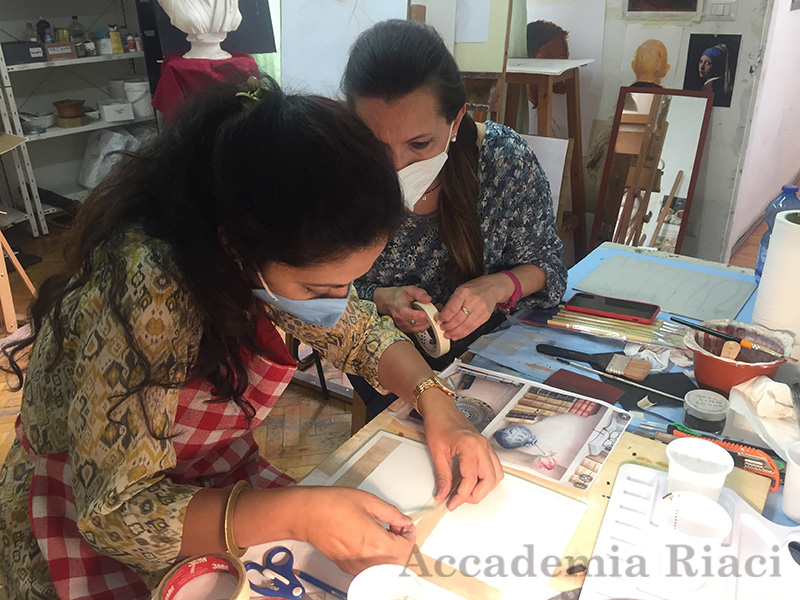 Day 3
Today I work back again on the trompe le oil way of working on the wood plank. I am understanding this new medium with the help of the translator.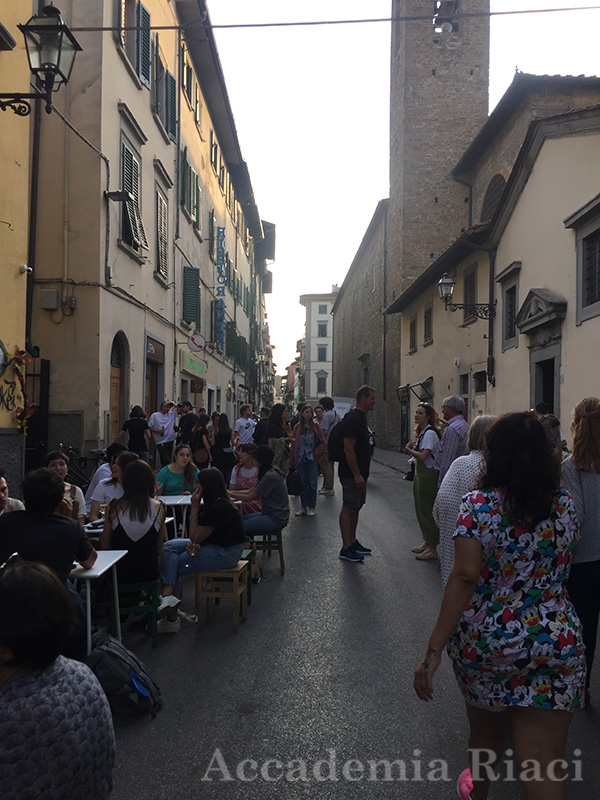 Day 4
Another day to dabble and work on my project as I try to sync it while experimenting as I work along. Application along with syncing is new thus the movement of my project is slow but steady. I am enjoy the challenges and learning a lot in many ways. In the evening I go out to with friend to explore the city life. It's a beautiful experience.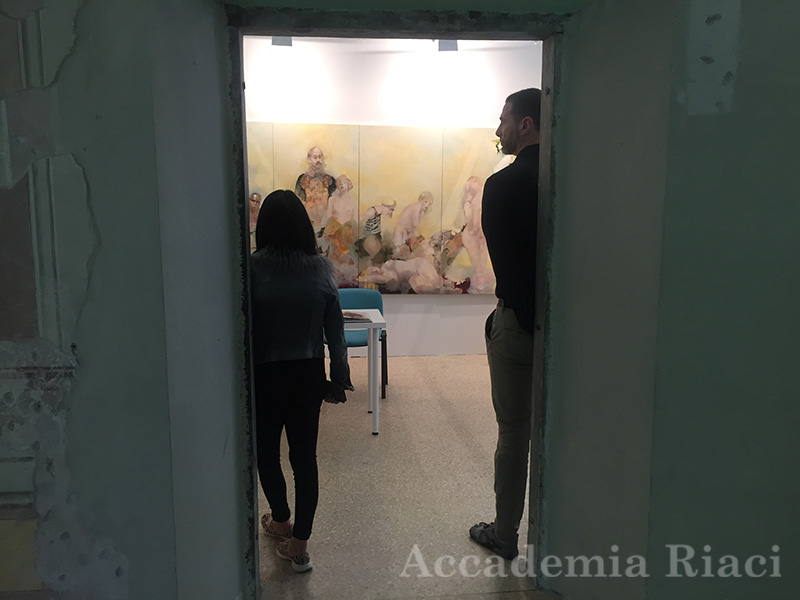 Day 5
Day to explore Lucca Art Fair 2022. I exchanged 2 trains and reach this historic town and excited to see the Art at the fair. I explore the duomo in Lucca and other landmark areas. Also get to see a local flag bearing competition at the town square. After that exchange 2 buses to reach the beach at Viareggio. It's a beautiful town by the coast and The people of Italy are very friendly and helpful.
Already looking forward to the 4th Week !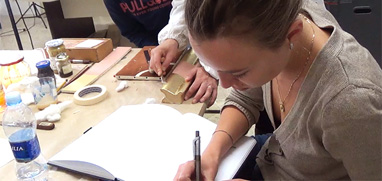 At Accademia Riaci, we are recruiting Course Reporters from our students. The students who are chosen to become Course Reporters are given 10 % of the tuition as their scholarship fee.
The Reporters who have submitted excellent reports will have his or her profile posted on our school website for the next 5 years as an alumnae and will be able to connect with their business chancesafter their graduation.