Accademia Riaci
Student Reports
Read all class reports from our students!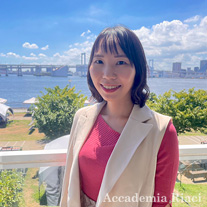 Reporter
Tomomi W.
Country: Japan
Course: Painting and Drawing
Program: Summer Course + Short Course
Period: Aug 28, 2023 – Nov 10, 2023
I am very happy to be able to stay in Florence. I've always wanted to live abroad. I want to live in a foreign country, talk to people, learn, eat, walk in new places, and become a stronger and newer person day by day. フィレンツェに滞在することができ心から嬉しいです。ずっと外国で暮らしたいと思っていました。外国に住んで、人々と会話をして、学んで、食べて、知らない土地を歩いて、日に日に強くて新しい自分になりたいです。
Oct. 24, 2023 | Posted in Reports, Painting and Drawing , Student Reporter | Tags:Tomomi W, Painting and DrawingReporter: Tomomi W. | Course: Painting and Drawing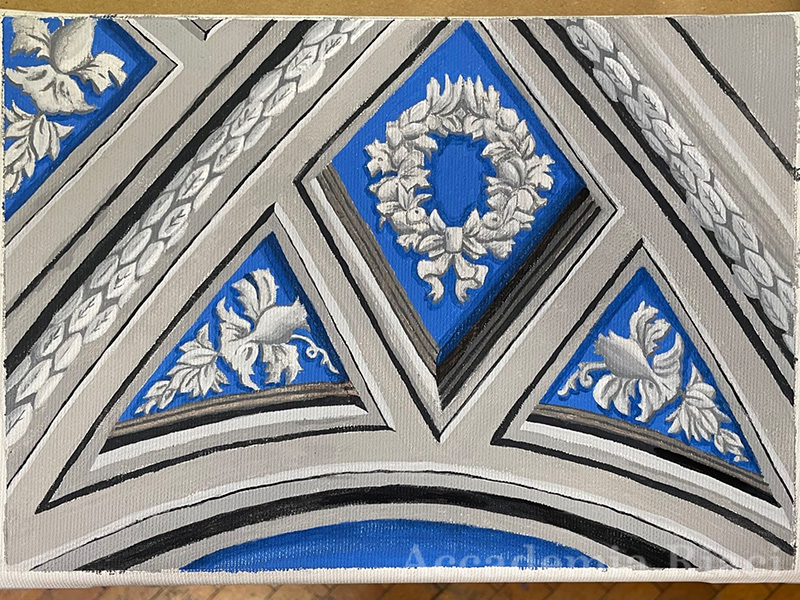 A work based on the ceiling decoration. 天井の装飾をもとにした作品。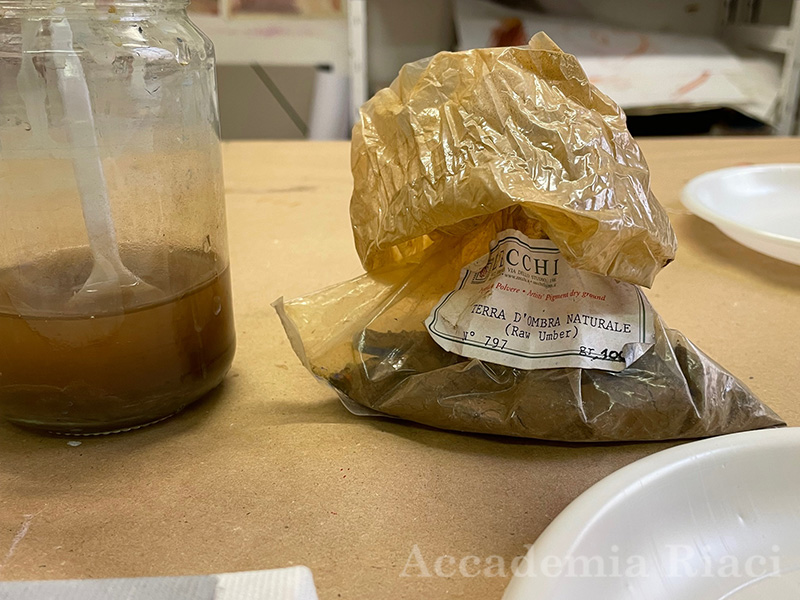 To create a vintage feel, I dissolve a pigment called TERRA D'OMBRA NATURALE in a thin layer of water and apply it onto the work using a sponge. ビンテージ感を出すためにTERRA D'OMBRA NATURALEという顔料を水で薄く溶いてスポンジで作品の上に塗布する。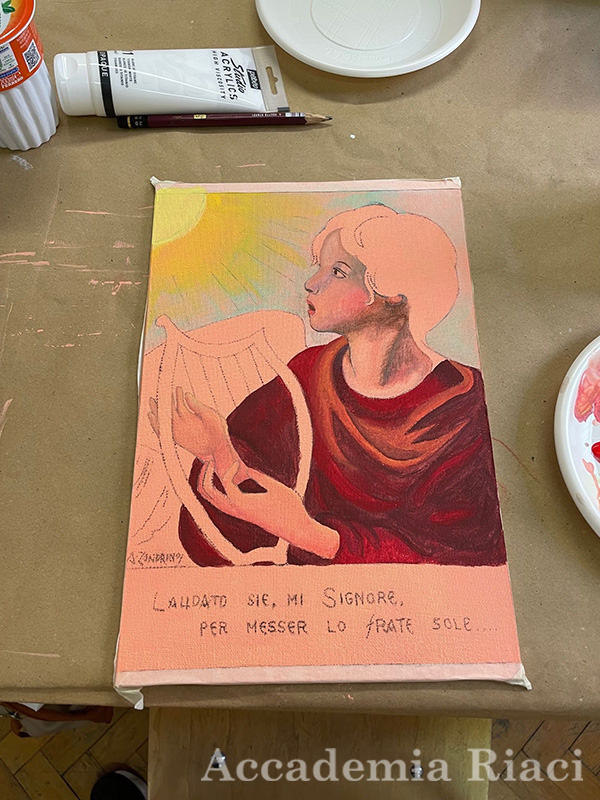 A boy playing the harp. ハープを弾く男の子。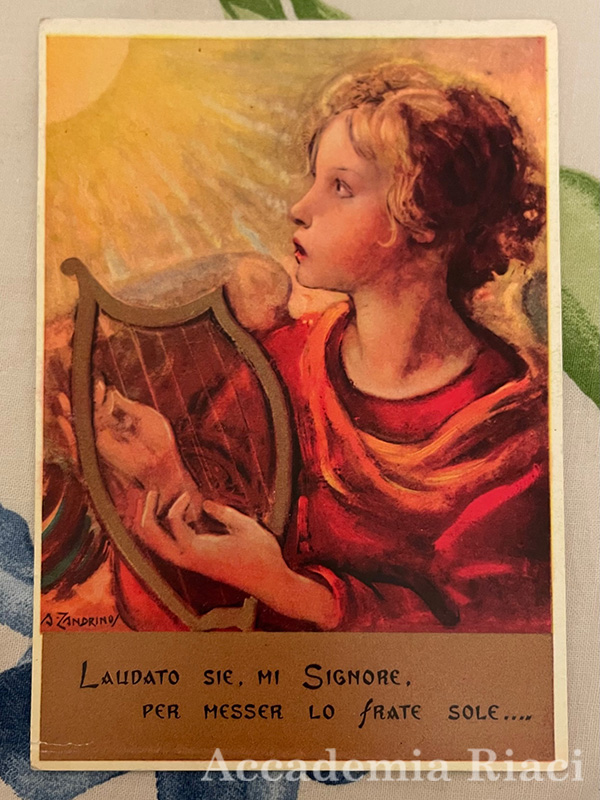 The original picture is a postcard I found at an antique market. A work by a painter from Genoa named Adelina Zandrino. 元絵は骨董市で見つけたポストカード。Adelina Zandrinoというジェノバ出身の画家さんの作品。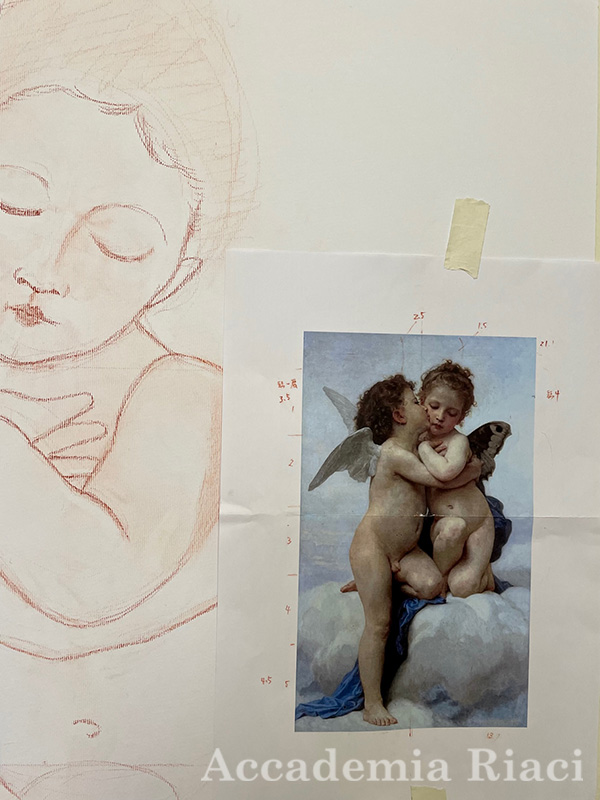 Trying to copy. William Adolphe Bouguereau "Amour and Psyche, Children". 模写に挑戦中。ウィリアム・アドルフ・ブグロー「アムールとプシュケー、子供たち」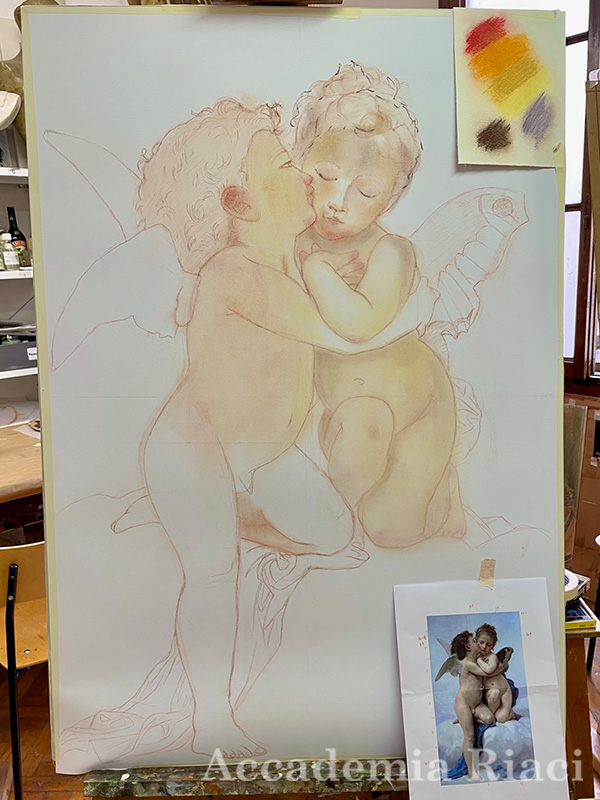 The stage of coloring with pastels. I want to be able to express my feelings of euphoria. パステルで色を塗っている段階。多幸感を表現できるようになりたい。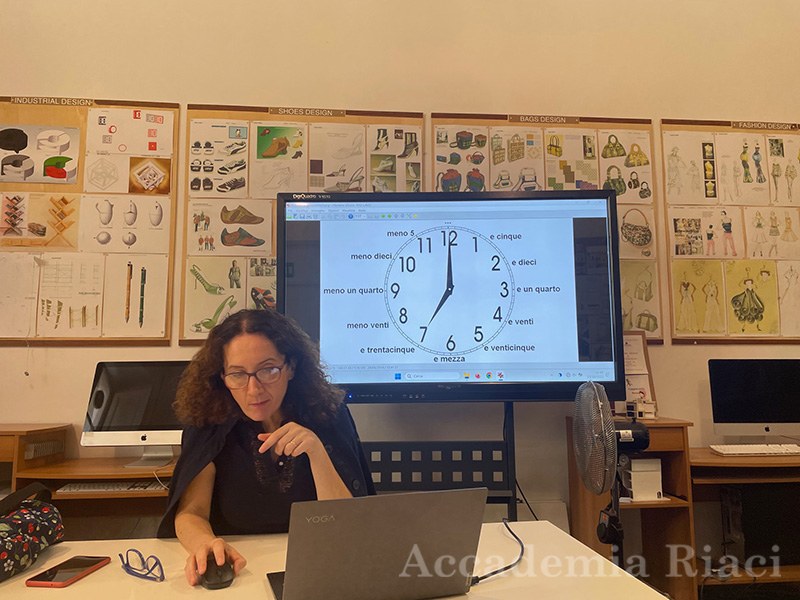 Currently taking Italian lessons. イタリア語のレッスンを受講中。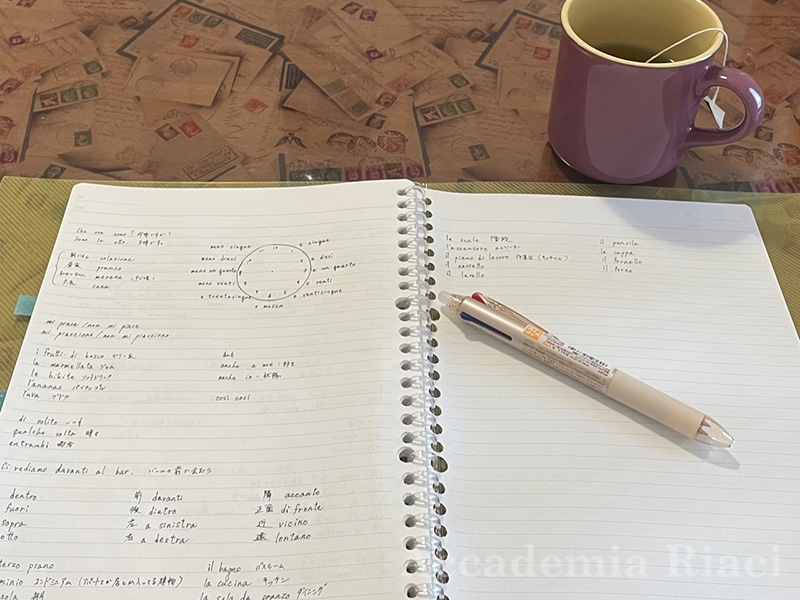 Saturday morning to review lessons. 授業の復習をする土曜日の朝。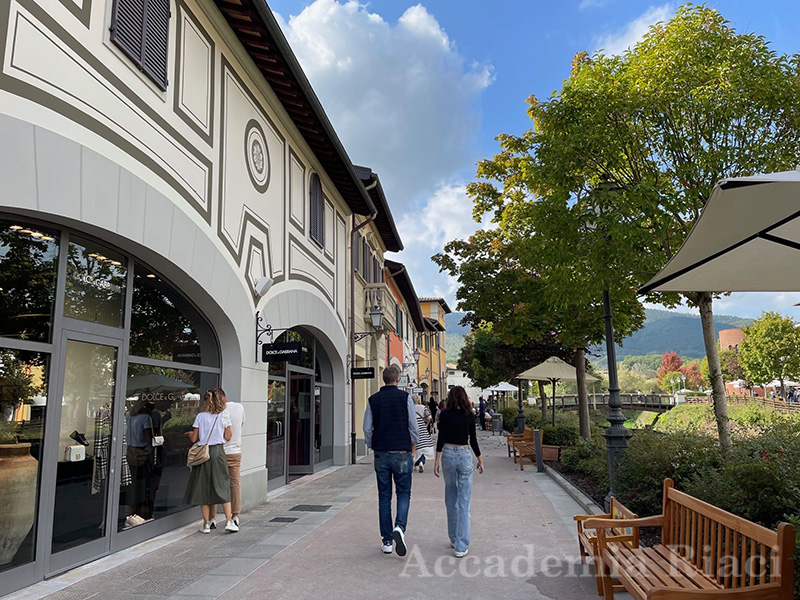 I went to the outlet with my roommate. ルームメイトとアウトレットへ。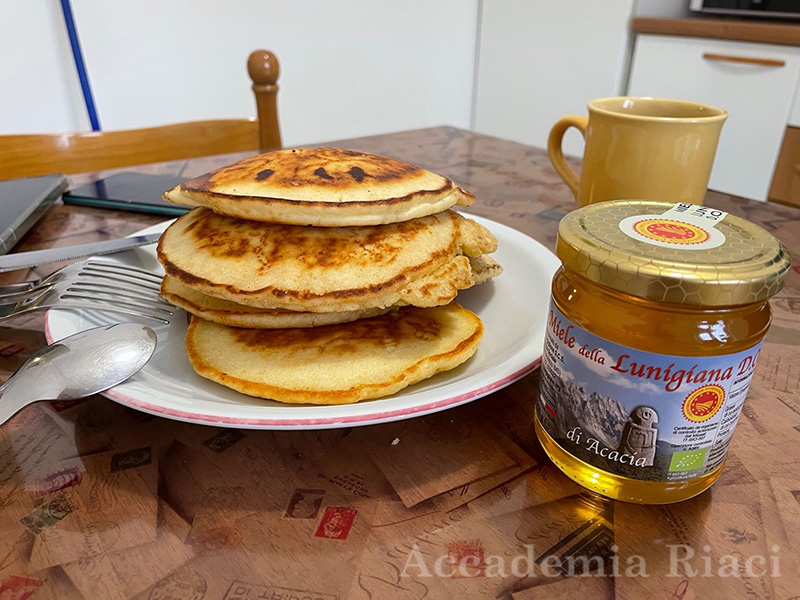 Sunday morning brunch. Served with tea and honey. 日曜日の朝のブランチ。紅茶と蜂蜜を添えて。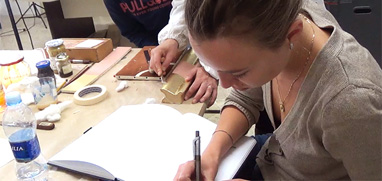 At Accademia Riaci, we are recruiting Course Reporters from our students. The students who are chosen to become Course Reporters are given 10 % of the tuition as their scholarship fee.
The Reporters who have submitted excellent reports will have his or her profile posted on our school website for the next 5 years as an alumnae and will be able to connect with their business chancesafter their graduation.