Accademia Riaci
Student Reports
Read all class reports from our students!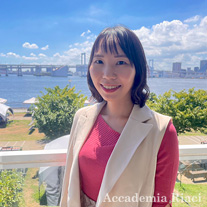 Reporter
Tomomi W.
Country: Japan
Course: Painting and Drawing
Program: Summer Course + Short Course
Period: Aug 28, 2023 – Nov 10, 2023
I am very happy to be able to stay in Florence. I've always wanted to live abroad. I want to live in a foreign country, talk to people, learn, eat, walk in new places, and become a stronger and newer person day by day. フィレンツェに滞在することができ心から嬉しいです。ずっと外国で暮らしたいと思っていました。外国に住んで、人々と会話をして、学んで、食べて、知らない土地を歩いて、日に日に強くて新しい自分になりたいです。
Sep. 22, 2023 | Posted in Reports, Painting and Drawing , Student Reporter | Tags:Tomomi W, Painting and DrawingReporter: Tomomi W. | Course: Painting and Drawing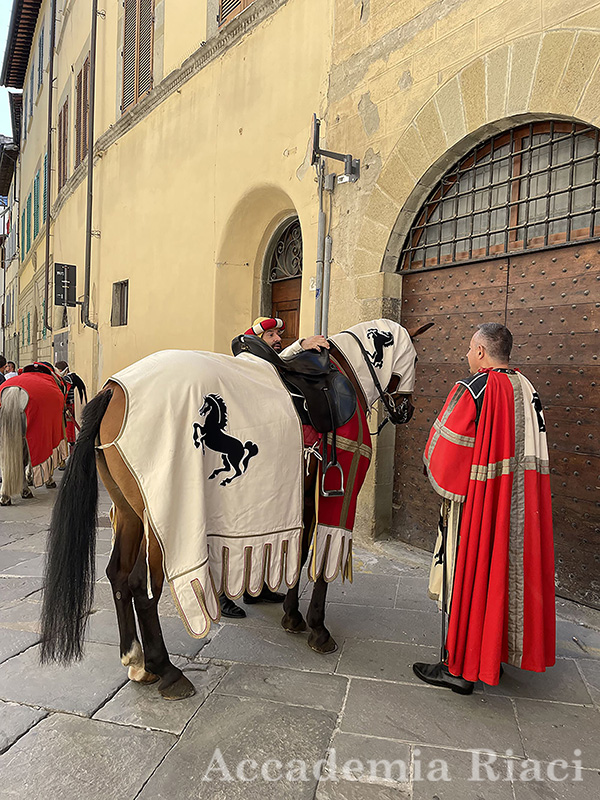 A group of people dressed in medieval costumes were seen while strolling through the city of Arezzo, which has a tradition of goldsmithing. 金細工の伝統があるアレッツォという都市の散策で見た、中世の衣装をまとった一団。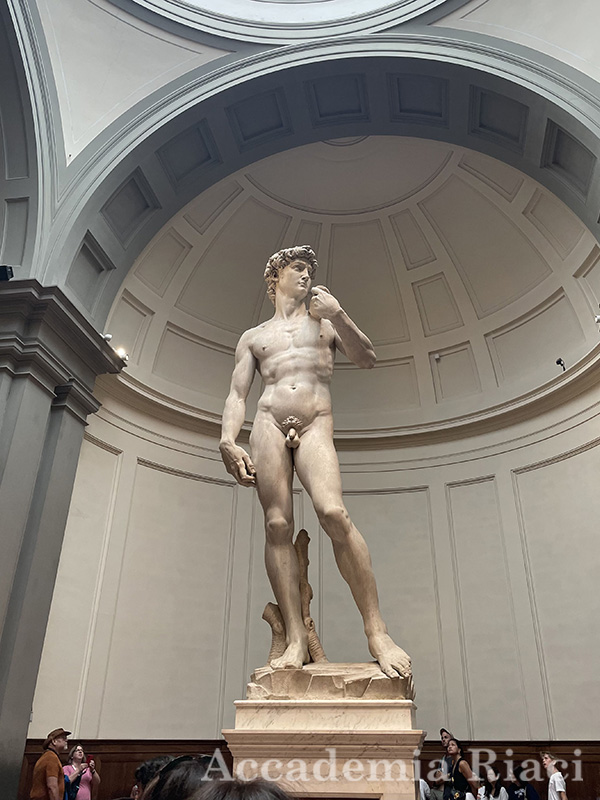 On Sunday, I lined up at the Accademia Gallery from the morning because I wanted to meet David. 日曜日、ダビデに会いたくて朝からアカデミア美術館に並んだ。かっこいい。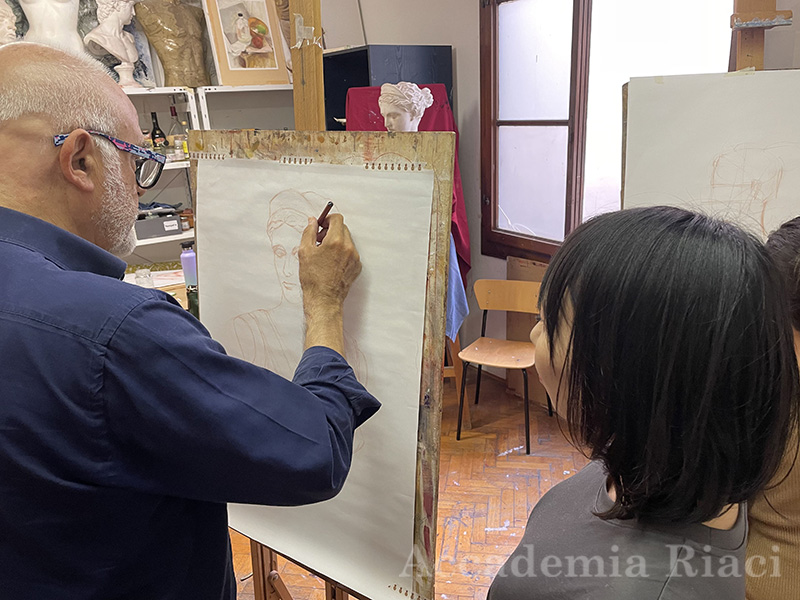 It looks like he is being taught how to add shadows to his drawings. My teacher praised me as being suitable for the job of restoring paintings. デッサンの影の付け方を教わっている様子。先生に私は絵画の修復の仕事に向いていると褒められた。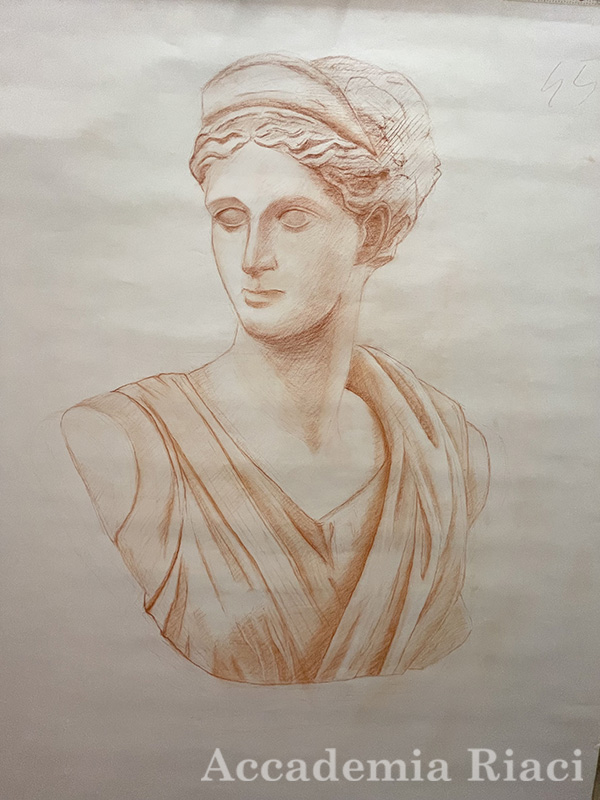 A drawing in progress. 描き途中のデッサン。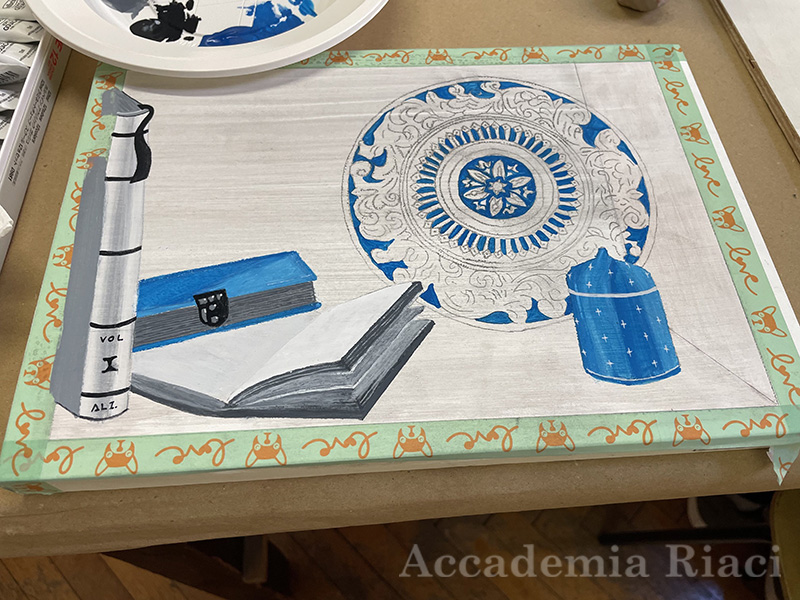 Coloring work. 作品の色付け作業。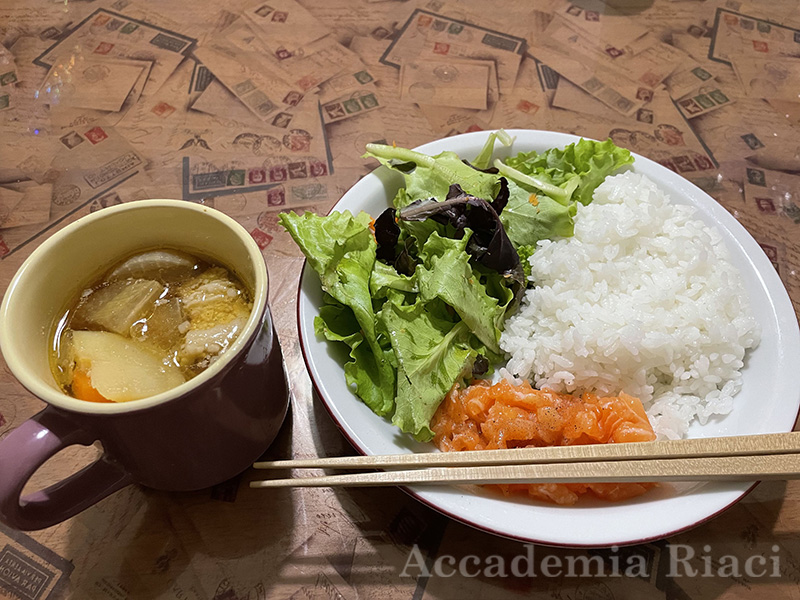 Dinner one day. I bought rice, miso, mirin, and white soup stock at the Asian market and made pork soup. I want to cherish the moments I spend with my roommates like family. ある日の夕食。アジアンマーケットで米と味噌とみりんと白だしを買って、豚汁を作った。ルームメイトと家族みたいに過ごすひと時を大切にしたい。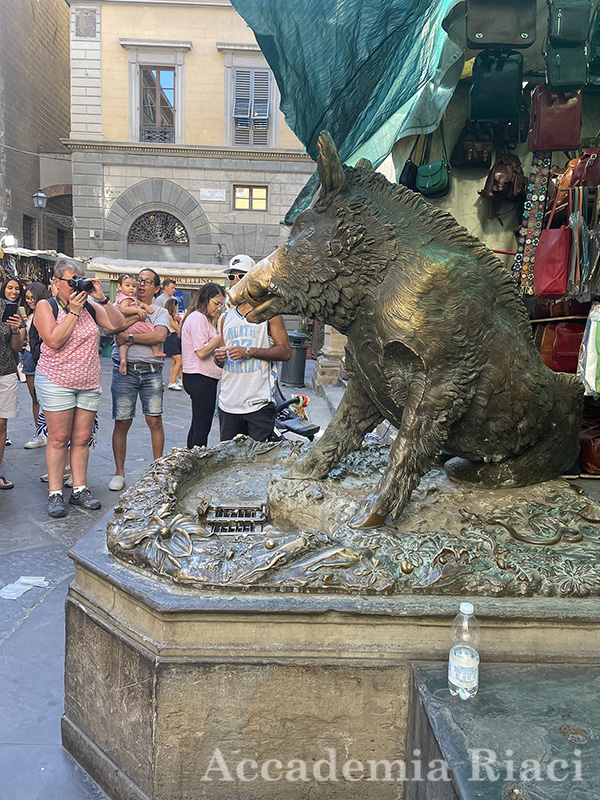 I rubbed the nose of the boar statue for good luck. 幸運になれるように、イノシシの像の鼻をさすっておいた。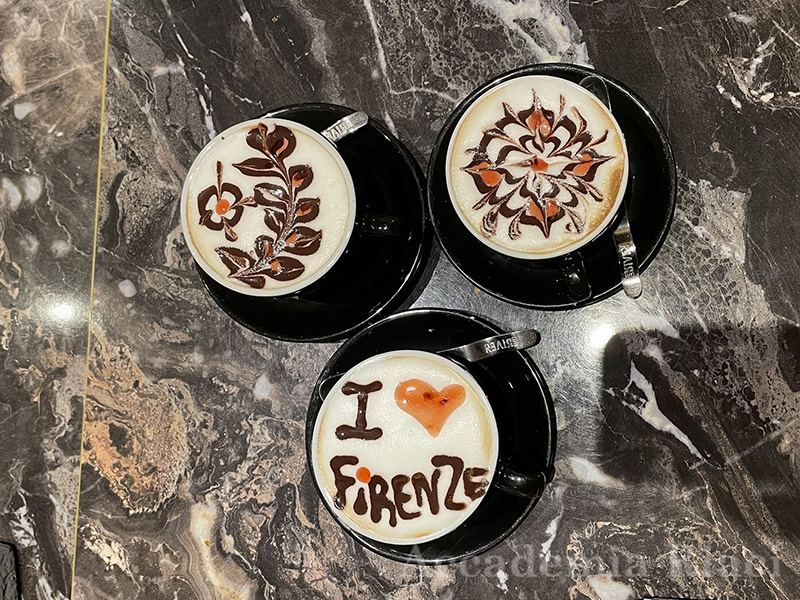 The owner said that the best thing about this store is the cappuccino, so I ordered it and it came out cutely decorated. 店主がこの店のイチオシはカプチーノだと言うのを信じて頼んだら可愛くデコレーションされて出てきた。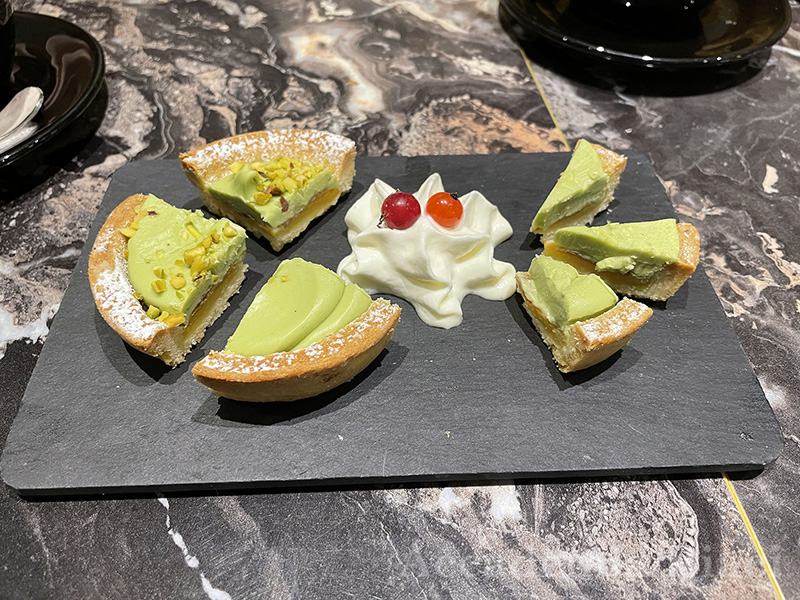 I was overjoyed, and then a pistachio tart came out. 大喜びしたらついでにピスタチオのタルトが出てきた。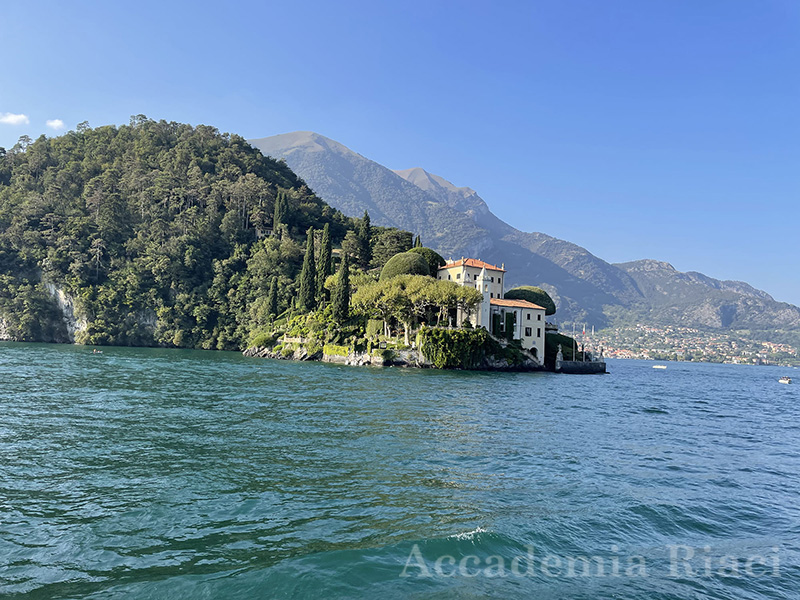 I went to Lake Como with my roommate on the weekend. It was a very beautiful place. I was happy to see the kindness of other travelers and locals. 週末にルームメイトとコモ湖へ行った。とても綺麗な場所だった。他の旅行者や地元の人に親切にしてもらったのが嬉しかった。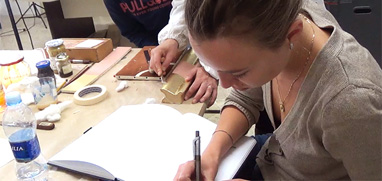 At Accademia Riaci, we are recruiting Course Reporters from our students. The students who are chosen to become Course Reporters are given 10 % of the tuition as their scholarship fee.
The Reporters who have submitted excellent reports will have his or her profile posted on our school website for the next 5 years as an alumnae and will be able to connect with their business chancesafter their graduation.