Accademia Riaci
Student Reports
Read all class reports from our students!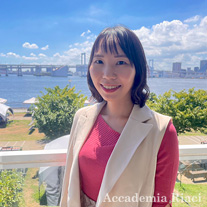 Reporter
Tomomi W
Nationality: Japan
Course: Painting and Drawing
Program: Summer Course/others
Period: Aug. 28, 2023 –Apr. 12, 2024
フィレンツェに滞在することができ心から嬉しいです。ずっと外国で暮らしたいと思っていました。外国に住んで、人々と会話をして、学んで、食べて、知らない土地を歩いて、日に日に強くて新しい自分になりたいです。
Sep. 17, 2023 | Posted in Reports, Painting and Drawing , Student Reporter | Tags:Tomomi W, Painting and DrawingReporter: Tomomi W | Course: Painting and Drawing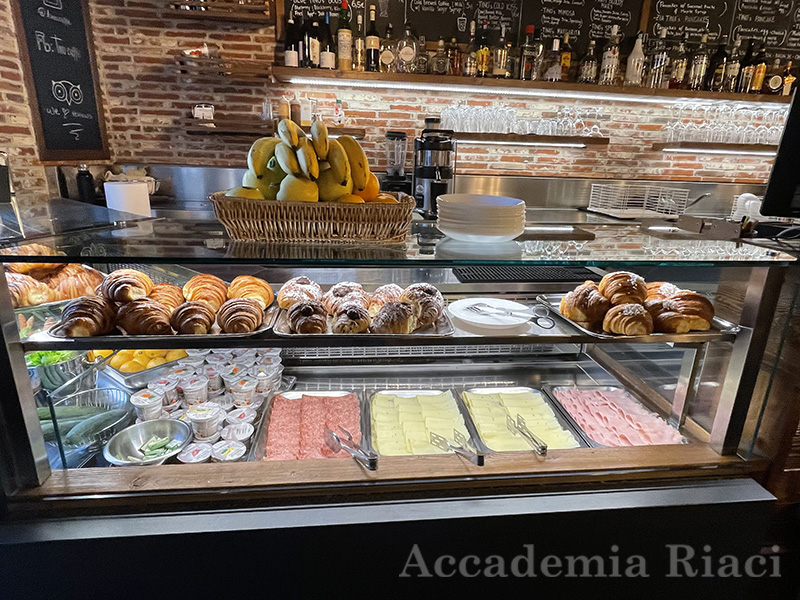 Hotel Boccaccioで朝食。会って早々ここは朝食会場じゃないよとか、彼は横浜とのハーフだよとかジョークを連発してくるイタリア人。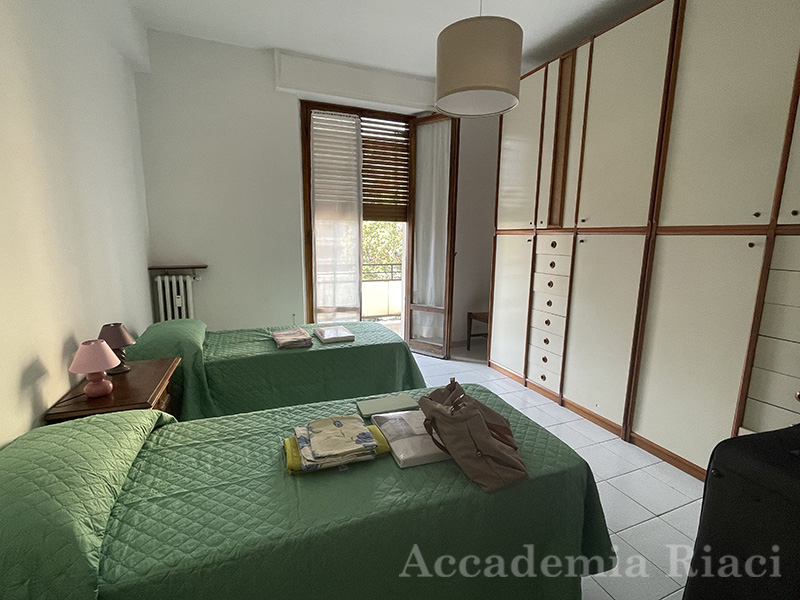 私のアパートの部屋。大家さんもその息子も、ルームメイトもとても良い人達。少しでも綺麗に使おうと思って先日家中を掃除した。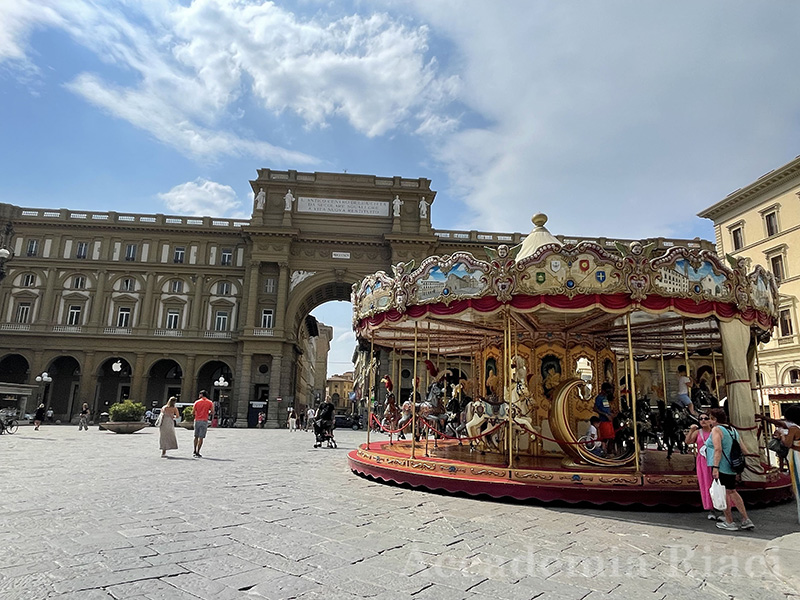 街を歩いていたらメリーゴーランドがあるなんて素敵。
疲れて帰ってきたらイタリア人のルームメイトがお菓子をくれた。手書きのメッセージももちろん大事に取ってある。
絵画コースのクラスの様子。教室にいるだけでワクワクする。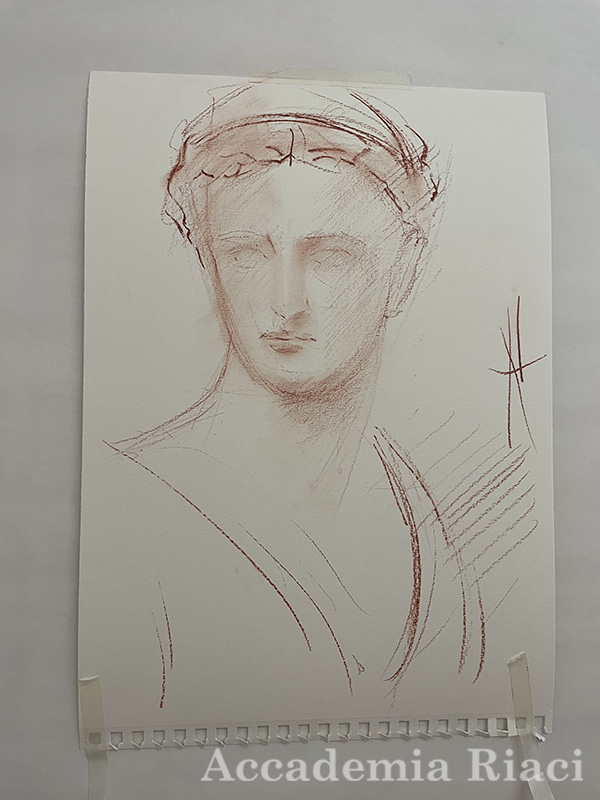 先生の見本。動画に撮って、手順を追って描いてみるけど同じようにはいかない…。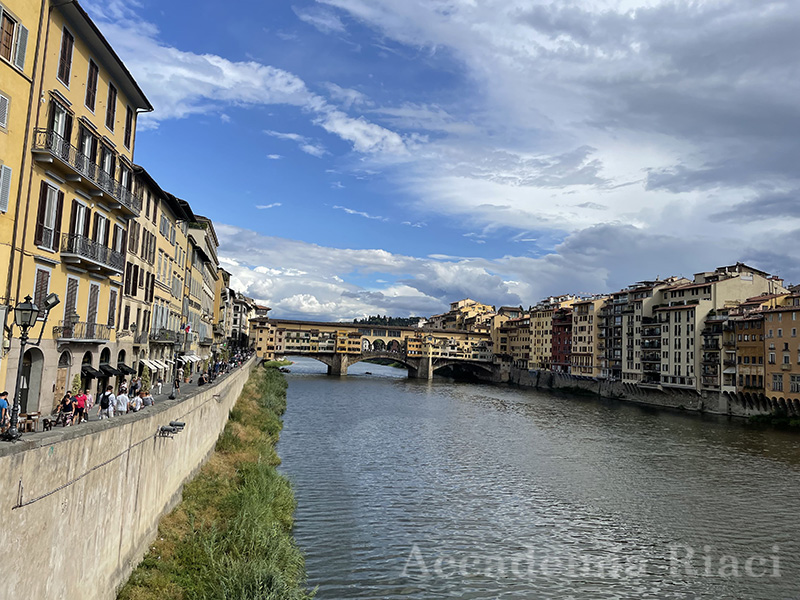 カッライア橋の景色。ずっと見ていられる。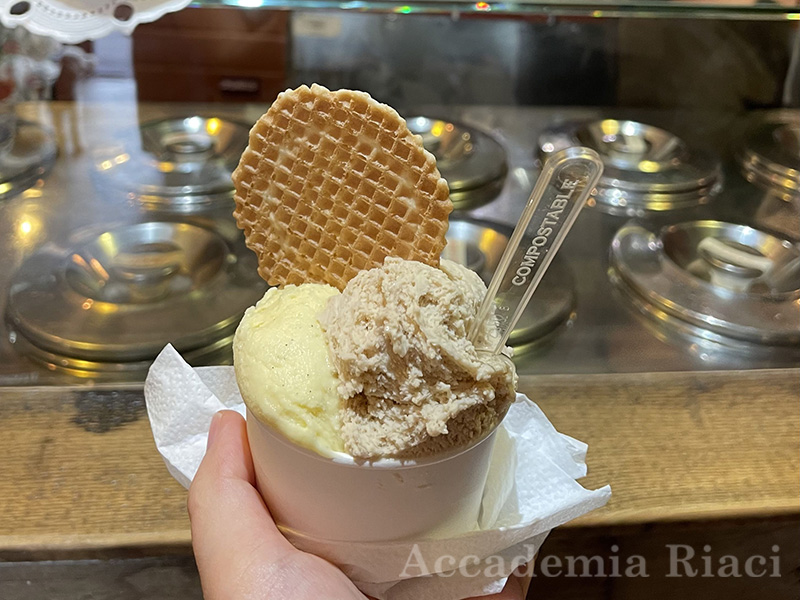 美味しくて、美味しくて、ジェラート屋さんを2軒梯子した。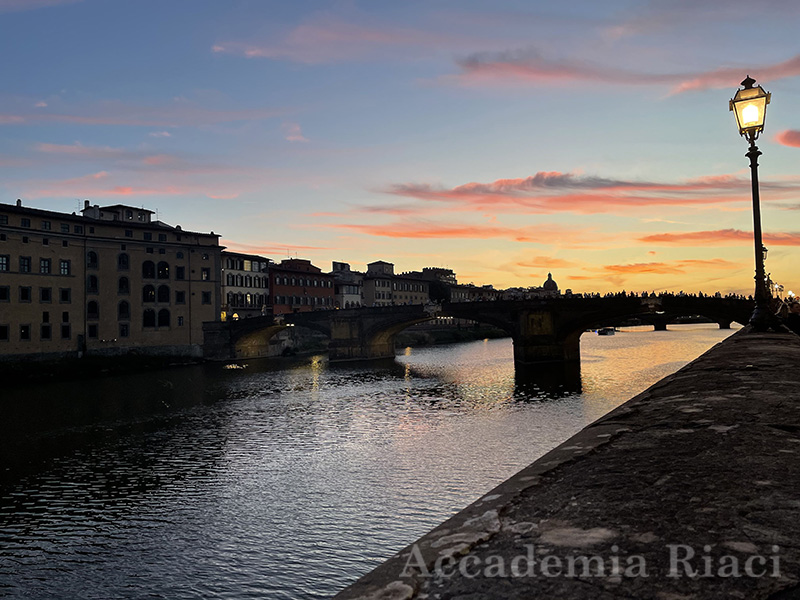 夕焼け。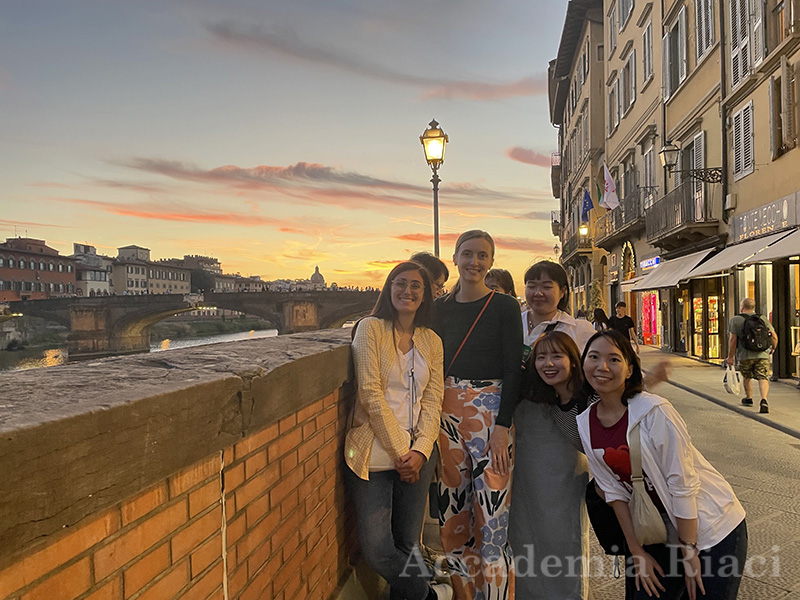 みんなでフィレンツェの街をぶらぶらした。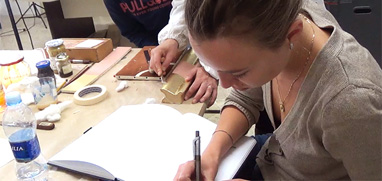 At Accademia Riaci, we are recruiting Course Reporters from our students. The students who are chosen to become Course Reporters are given 10 % of the tuition as their scholarship fee.
The Reporters who have submitted excellent reports will have his or her profile posted on our school website for the next 5 years as an alumnae and will be able to connect with their business chancesafter their graduation.