Accademia Riaci
Student Reports
Read all class reports from our students!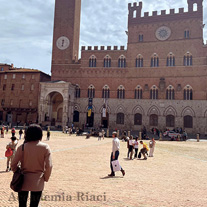 Reporter
C. K.
Country: Japan
Course: Painting and Drawing
Program: Summer Course
Period: May 8, 2023 – Oct 7, 2023
I had always painted only as a hobby, but when I became a working adult, I decided I wanted to learn in earnest, and I joined because I wanted to challenge myself in a place I liked if I had to. もともと趣味程度にしか絵を描いていなかったのですが、社会人になってから本格的に学びたいと思うようになり、せっかくなら好きな場所で挑戦したくて参加しました。
Oct. 19, 2023 | Posted in Reports, Painting and Drawing , Student Reporter | Tags:C.K., Painting and DrawingReporter: C. K. | Course: Painting and Drawing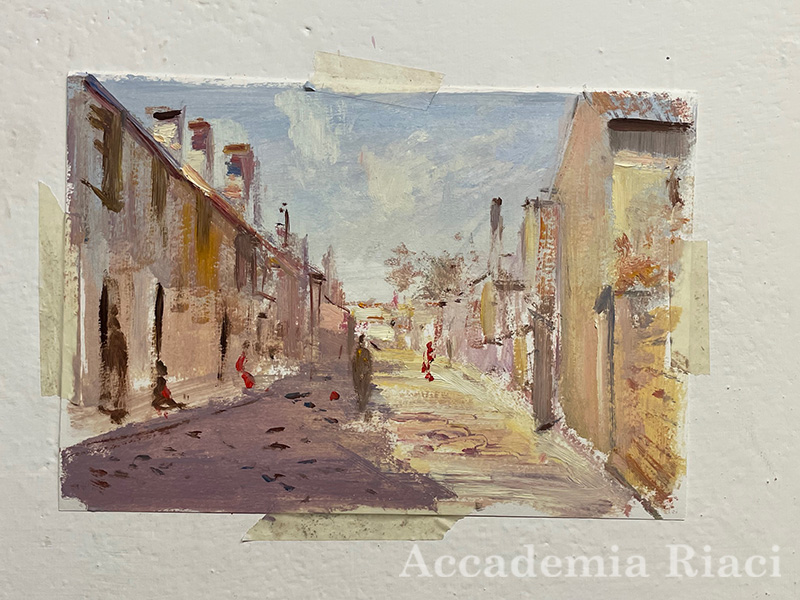 Lately, I've been practicing landscape painting. I haven't drawn much before so it feels very difficult. However, it's fun because the teacher will carefully teach you until you understand. 最近は風景画の練習をしています。今まで描いたことがあまりなくてとても難しく感じます。ですが先生がわかるまで丁寧に教えてくださるので楽しいです。
At the same time, I am also drawing based on works by Anrilsault, who I like. I learned a lot about everything from how to create colors to how to use brushes, and I loved being able to draw what I wanted. それと並行して、私の好きなアンリルソーの作品をもとに描いてもいます。色の作り方からブラシの使い方、どれもすごく勉強になるし、好きな絵を描けるのはとても好きな時間だなと思いました。
After school, I went to a tapioca shop with my friends. I love that there are dogs everywhere in Italy. Everyone is cute and soothing. 学校終わりに友達とタピオカ屋に行きました。イタリアはいろんなところに犬がいて好きです。みんな可愛くて癒されます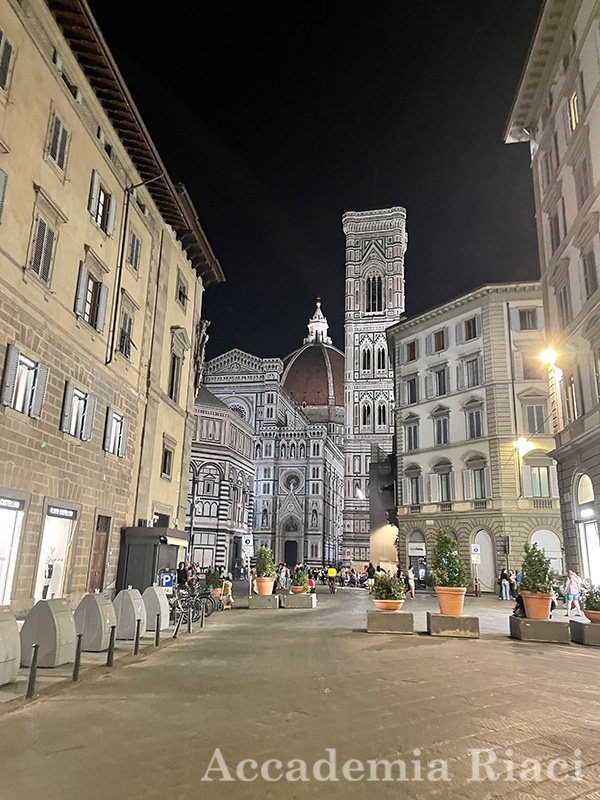 I had dinner with a friend. I really like the night view. 友達と夕飯を食べました。夜の景色がすごく好きです。
This is another meal made by my roommate. Lu Rohan ♪ After all, I want to eat rice… これまたルームメイトが作ってくれた食事です。ルーローハン♪やっぱりお米が食べたくなります。。。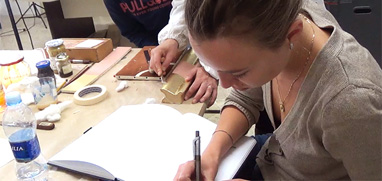 At Accademia Riaci, we are recruiting Course Reporters from our students. The students who are chosen to become Course Reporters are given 10 % of the tuition as their scholarship fee.
The Reporters who have submitted excellent reports will have his or her profile posted on our school website for the next 5 years as an alumnae and will be able to connect with their business chancesafter their graduation.