Accademia Riaci
Students' Blog
Up-to-date report from one of our students!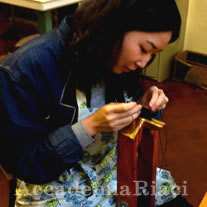 Reporter
Hsiu Ya Chang
Nationality: Taiwan
Course: Bag Making
Program: Master 1year Course
Period: Sept.8,2014 - Apr. 24,2015
昨年、カバン制作一年コースを勉強して、 さらにカバンの技術を身につけたくなり、二年目はマスターコースを選びました。 将来もカバン作りの仕事がしたいので、ファッションとしてのカバンだけではなく、フィレンツェでしか学べないいろんな特別な革技術も学びたいです。
從去年開始學習了一年的皮包製作課程後,由於想要再更磨練技術,於是報名了第二年的碩士課程,將來也想要從事皮包製作的相關工作,不僅是流行性的皮包,也想要多學習更多只有在佛羅倫斯才能學習到的特別技術
Jan. 08, 2015 | Posted in Blog, Bag Making & Leather Arts, Living in Florence , Student Reporter | Tags:Hsiu Ya Chang, Bag Making & Leather Arts | Language:


Reporter: Hsiu Ya Chang | Course: Bag Making & Leather Arts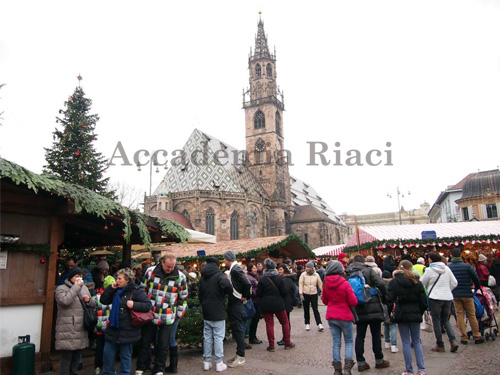 冬休みは北イタリアに来ました。Bolzanoという可愛い町です。

I visited northern Italy during my winter vacation. This is a pretty town called Bolzano.

這次寒假來到義大利北部的一個可愛城鎮叫BOLZANO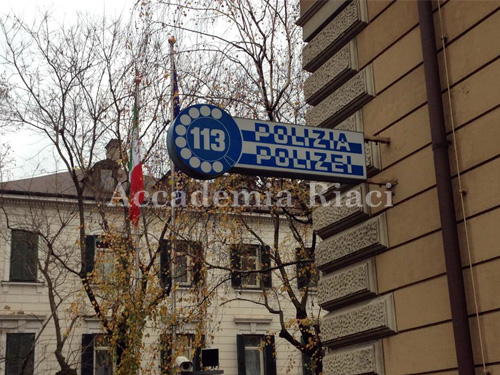 この町の70%の住民はドイツ語を話しているから、看板もイタリア語とドイツ語二つで書いてあります。

70% of residents in this town speak German, so signboards are in both Italian and German.

這個城鎮有百分之七十的居民都是使用德文,連招牌都有寫上義大利文跟德文兩種語言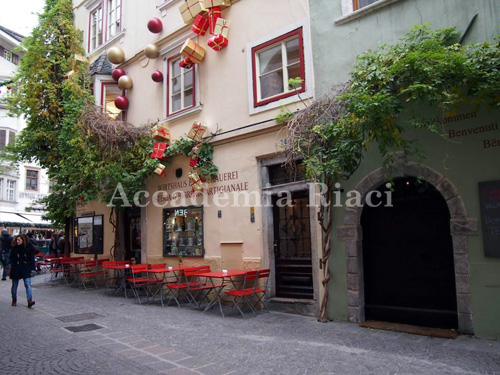 この町はオーストリアに近いから、町中の建物を見てほかの国に来たような錯覚をしそうになりました。

Since this town is close to Austria, buildings looked very unique that they made me feel I was in another country.

這個城市因為離奧地利很近,讓我有種來到別的國家的錯覺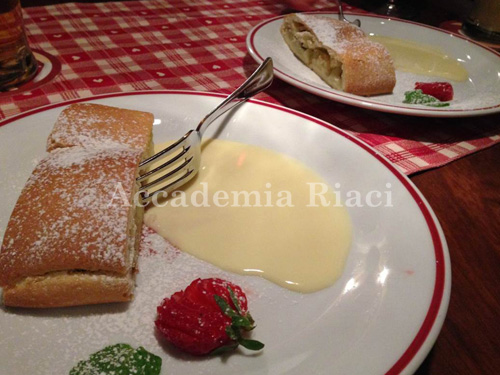 ここの名物のひとつはアップルパイです。バニラのソースと一緒に食べて、ちょっと甘酸っぱくておいしかったです。

Apple pie is one of the local specialties of this town. I ate one with vanilla sauce and enjoyed a touch of sweet and sour taste.

這裡的特產之一蘋果派,搭配香草醬有點酸酸甜甜的非常好吃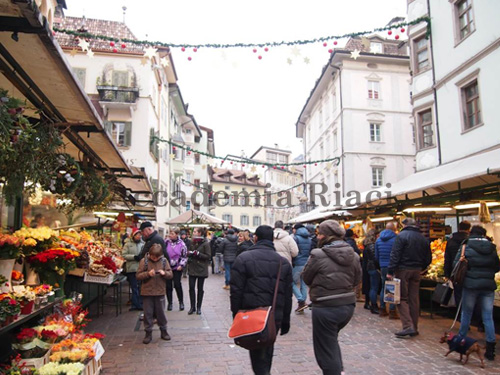 ここは伝統的な市場です。花屋とかフルーツとかいろんな屋台があります。

This is a traditional market. There are flower stands, fruit stands and a variety of other street stalls.

這裡是傳統市場,有很多不同的攤販像是賣花或賣水果之類的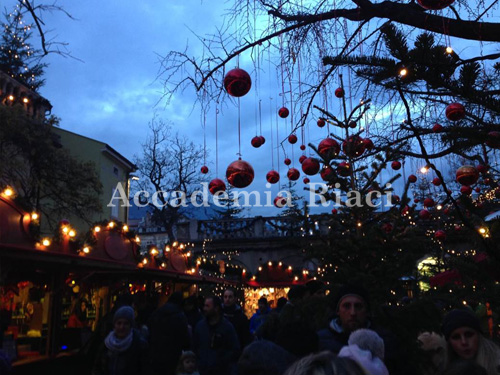 ここのクリスマスマイルミネーションもすごくきれいです。

Christmas illuminations here are very beautiful.

這裡的聖誕燈飾也非常的漂亮

ここはクリスマスマーケット以外も手作り物のマーケットもあります。

There is another market here selling non-Christmas handmade goods.

這裡除了聖誕市集以外還有創意市集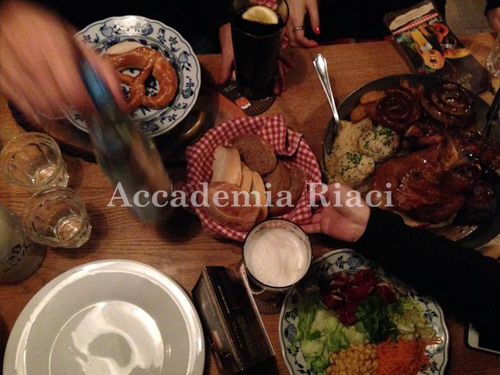 ここの伝統料理はドイツ料理です。夜は友達とおいしいビールを飲みながらドイツ料理を食べました。

The traditional food here is German cuisine. At night, my friend and I enjoyed German dishes with good beer.

這裡的傳統菜是來自德國,所以晚上就跟朋友一起喝了好喝的啤酒還有享用德國美食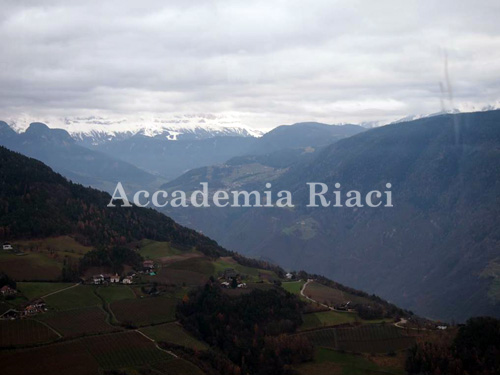 BOLZANOが有名な理由はドロミティー山脈に近いからです。冬の時はスキーに行く人も多いです。

Bolzano is well-known because it is close to the Dolomites. Many people go there for skiing during winter.

BOLZANO之所以有名是因為它離德洛米提山脈很近,冬天的時候也有很多人去那裡滑雪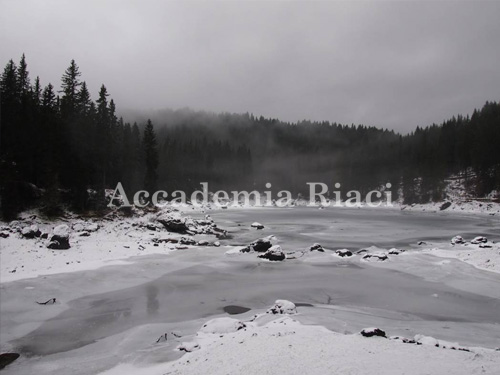 ここはCAREZZAというものすごくきれいな湖です。周りは全部クリスマスツリーに囲まれています。

This is Carezza, a very beautiful lake surrounded by "Christmas trees" all around.

這裡是一個叫CAREZZA的美麗湖泊,周圍全被聖誕樹給包圍著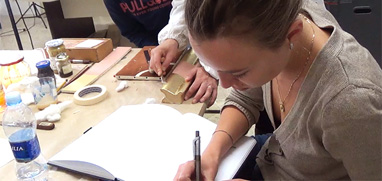 At Accademia Riaci, we are recruiting Course Reporters from our students. The students who are chosen to become Course Reporters are given 10 % of the tuition as their scholarship fee.
The Reporters who have submitted excellent reports will have his or her profile posted on our school website for the next 5 years as an alumnae and will be able to connect with their business chancesafter their graduation.