Accademia Riaci
Students' Blog
Up-to-date report from one of our students!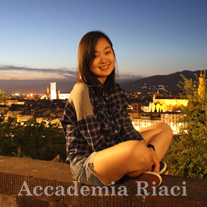 Reporter
Yumi HAYASHI
Nationality: Japan
Course: Jewerly Making
Program: Summer Course
Period: July. 30,2016- Sept. 3, 2016
I am a student of Kansai university which is located in Osaka and I'm majoring commerce there.Graduating from my high school,I really wanted to enter a professional school to be a jewelrer though,instead, I chose the way to go to a university.But I had never give up my dream.
I have came to like jewerly since I was very young.Since my father bought a little piece of crystal for me,I started to collect jem stones.Now I really want to make my stones into jewelries because they will look more precious than being just by themselves.I believe that all beautiful things would make people happy.Also,I'm super delighted if I could succeded in making someone's smile by my handmade.

私は大阪にある関西大学の学生で、専攻は商学です。高校を卒業した後の進路としてジュエリー製作の専門学校に行きたかったのですが、結局大学に進学することにしましたが、それでもなお、ジュエラー(ジュエリー職人)になることをあきらめませんでした。
私がジュエリーを好きになったのは本当に幼いころです。小さな水晶のカケラを父が私に買ってくれたときから、私の宝石集めは始まりました。今では、集めたコレクションをジュエリーにしたいと思っています。宝石そのものを持つよりもジュエリーにしたほうが、さらに美しいと思うからです。綺麗なものは、なんでも、人を幸せにすると信じています。私が作ったジュエリーで誰かを笑顔にできたら本当に嬉しいです。
Aug. 30, 2016 | Posted in Jewelry Making, Blog , Student Reporter | Tags:Yumi Hayashi, Jewelry Making | Language:


Reporter: Yumi HAYASHI | Course: Jewelry Making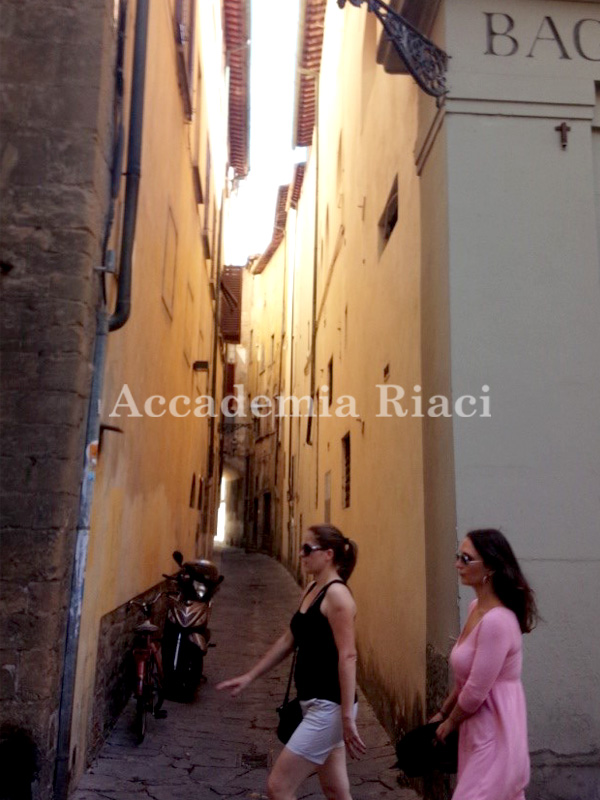 I just walked around with my teacher to buy a small piece of silver board in the town.Suddenly,I found a very nice looking street there.I know that it is a common one in Florence but that kind of a street which like I saw in a movie attacted me very much.

銀の板を買うために先生と街を歩いていると、綺麗な通り抜けの道を発見しました。写真のような見た目の道をイタリアではたくさん見つけられるとわかっていても、初めて訪れた私にとって本当に魅力的なもので、まるで映画で見たような風景だと感じました。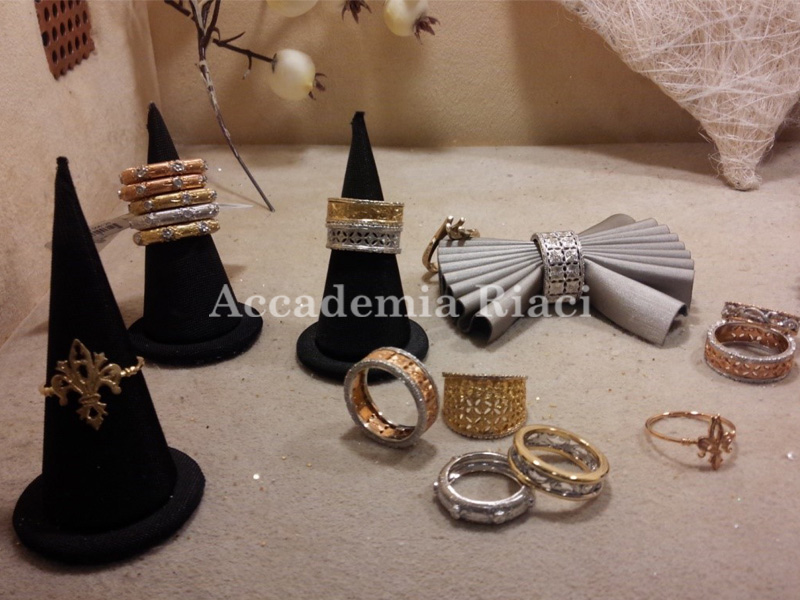 I stepped in a jewelry shop to buy a silver board.They have a lot of fine jewerlies.I especially liked a ring which shape is lily because here Frolence symbol is lily and my mother's name is it also.I am going to make this shape of a ring for her so that was good inspiration for me.

銀の板を買うためにジュエリーショップに入ると、たくさんの綺麗なジュエリーを見つけました。特に、フィレンツェの紋章であるユリの花は私の母の名前でもあるので、とても私を目を惹きました。授業でいつかユリの花の指輪を母に作りたいと考えているので、ユリの花の指輪に出会ったことはとても良いインスピレーションでした。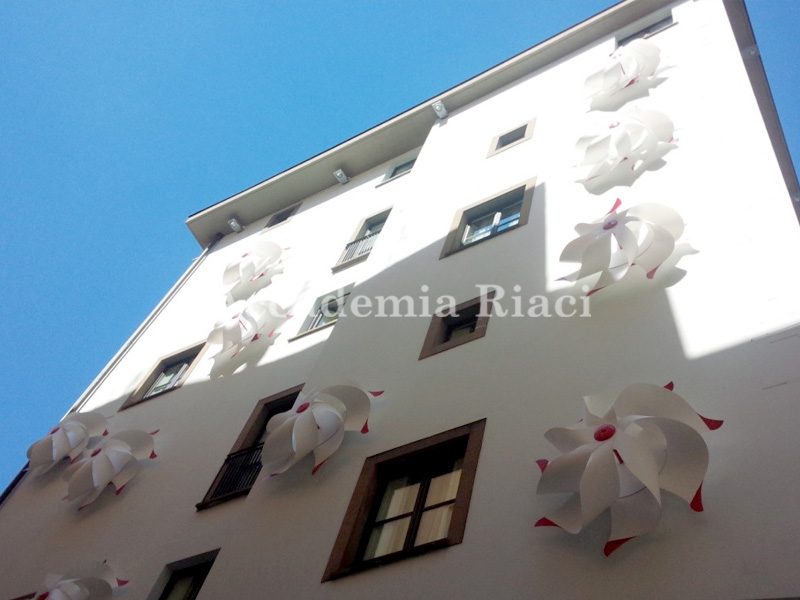 There are many artistic place you should visit in Florence.This is one of them.I heard that this buinding is some brand's one.They usually change their building outside looking.It is good inspitaration for me wanting a artistic person.

フィレンツェにはぜひ訪れてほしい場所がたくさんあります。アート的なものの中の1つが写真の建物です。これは、どこかのブランドの建物らしく、よく建物の外見を変えているそうです。これを見たことは、アートを学んでいきたい私にとって良い影響でした。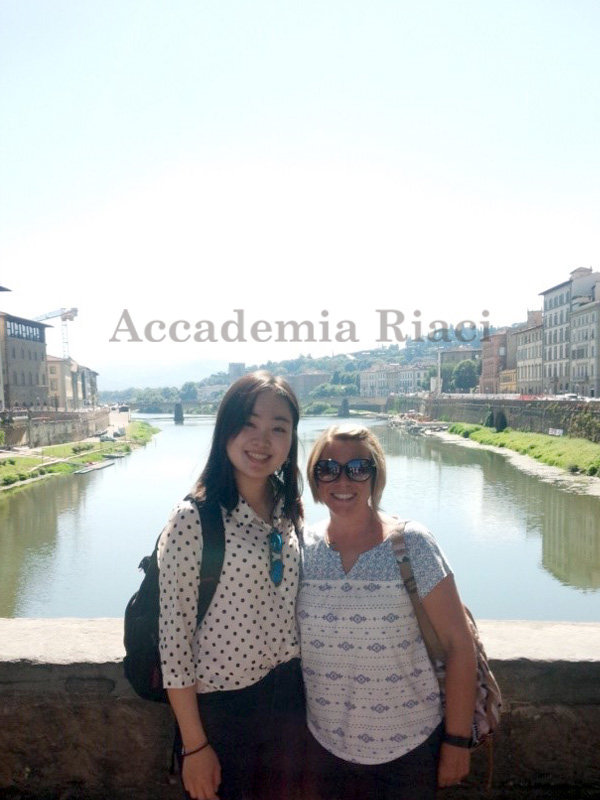 My teacher and me had a very nice small trip to buy silver in the center of Florence.Before we went to the metal shop,she invited me to her studio near the Ponte Veccio.She said to me that having her own studio there was her dream for a long time.Now it came true!

先生とフィレンツェの街中を銀板を買うために散歩をしていたのですが、とても楽しかったです!金属店に行く前に、先生が自身の仕事場に連れて行ってくれました。ヴェッキオ橋の近くにある仕事場で、彼女の長年の夢だったそうです。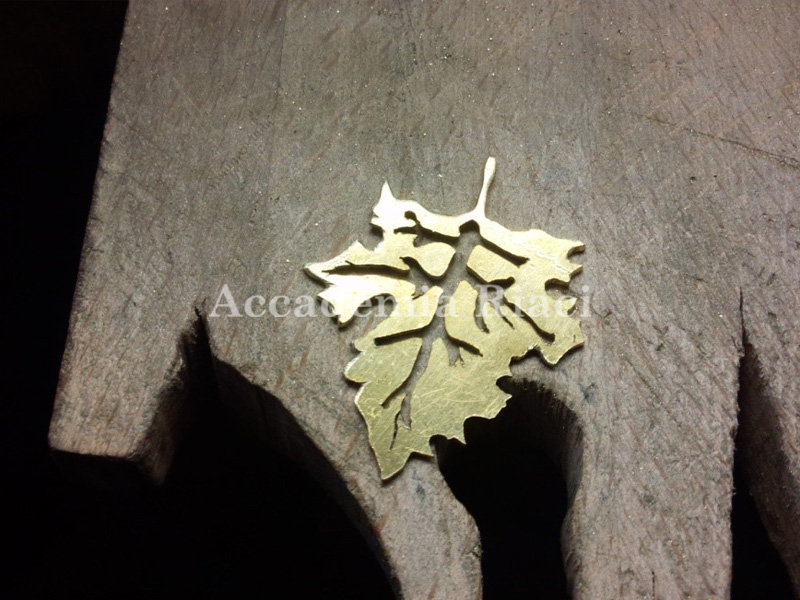 It is my second work.I think this is a maple leaf.It was more difficult to cut around it because it is not flat.However,I had stayed in Canada for 6 months and its symbol is maple so I was happy to make it.

これは私の2つ目の作品です。楓の葉を作ることは、周りのジグザグの形を削ることが特に難しかったです。でも、6か月カナダに滞在していた私にとって、カナダのトレードマークであるメープルリーフを作ることはとても幸せでした。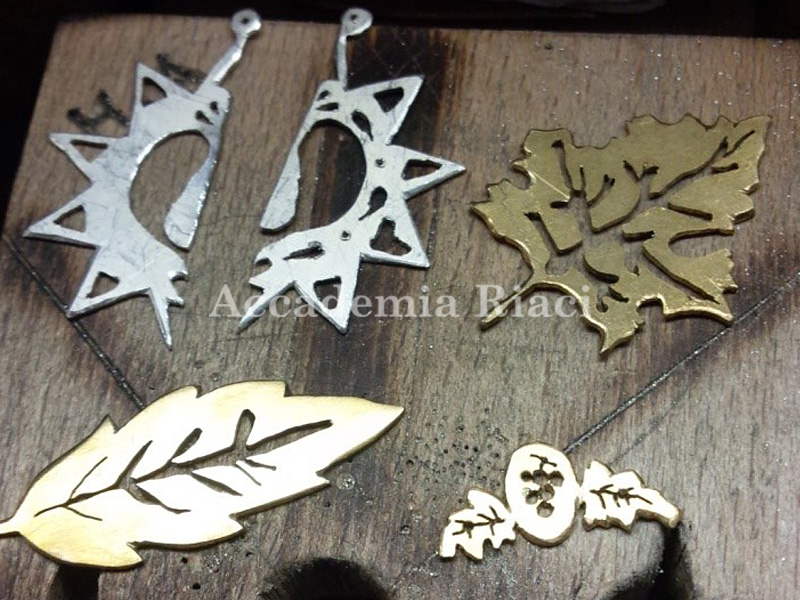 I have done 4 piece of my ownselfs jewerlies since I was started making jewerly.At the beginning of the class(the first class),since I am beginner of making jewelry,I started just cutting a simple leaf.Even its shape is not such difficult to cut off,it was still hard to do a good job for me.However,I really enjoyed doing my first work ever!

4つ作品を作り終えました。最初の授業では、私は初心者なので、右下の簡単な葉っぱを作ることから始めました。そんなに難しい形ではないものの、経験のない私にとってはやはり難しかったです。でも、とても楽しみました!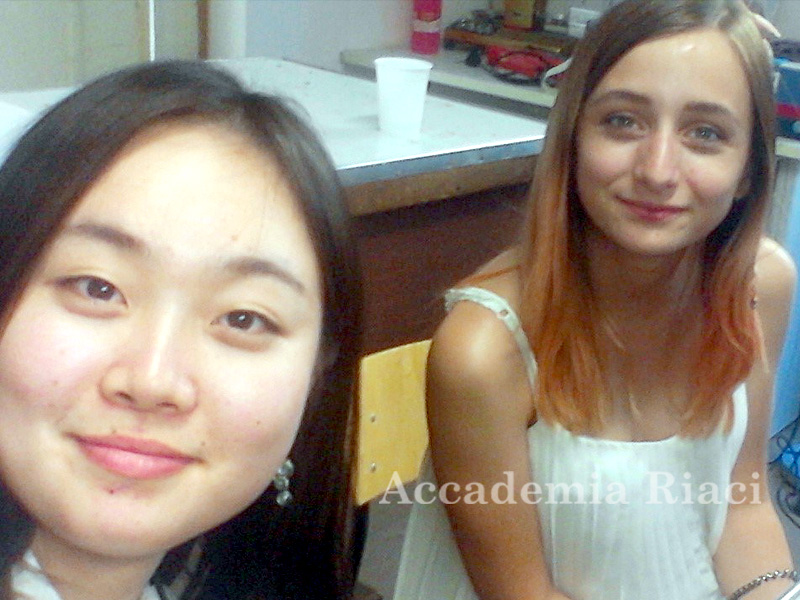 During the class. She is from german and we live in the same flat.Moreover, she is my roommate. This is such a great experience that's because I had never had a roomate in my whole life.I have experienced a lot of precious things here.

授業の風景です。彼女はドイツ出身で私と同じフラットに滞在しています。さらに、彼女は私のルームメイトで、今までルームメイトを持ったことがない私にとってはとても大切な思い出になりそうです。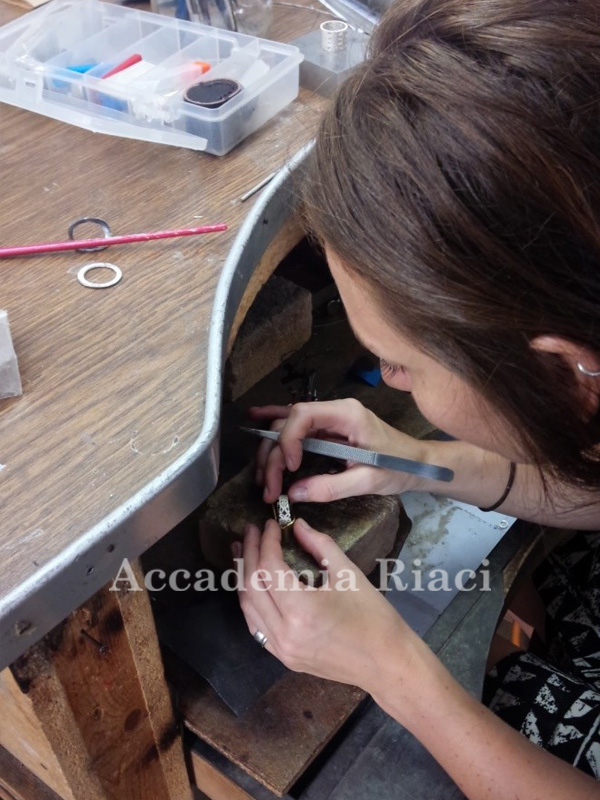 My classmate was filing her handmade ring.Since it is very delicate,she was doing her work very carefully and slowly.I sometimes visit her to see her jewelry during the class and be able to find pretty ones.Her works attract me.

クラスメートが指輪を磨いているところです。とても繊細なので、とても注意してゆっくり作業していました。授業中、時々彼女の作業を見に行きますが、とってもかわいい作品を作っています。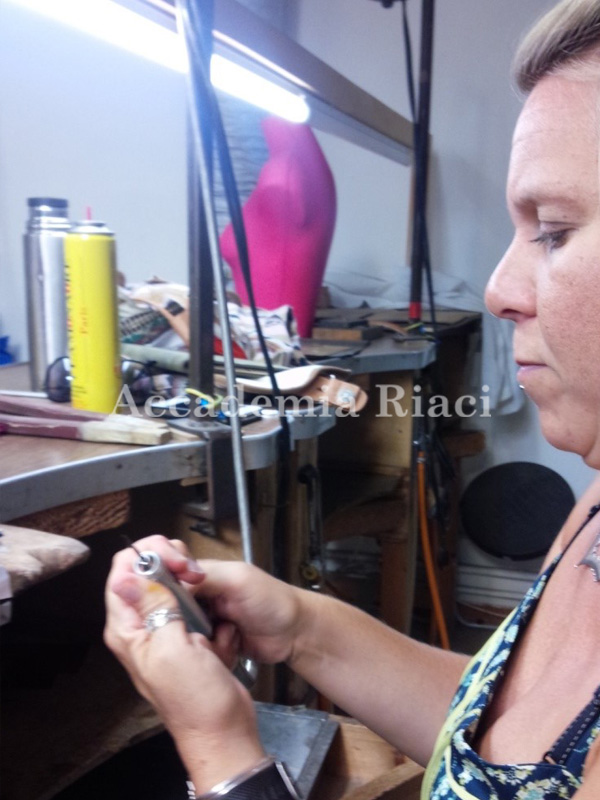 My teacher Joy just showed me how to drill metal and make a hole.Making jewelry often cut yourself if you don't pay enough attention to doing it.I am not such a person who is careful.I am sure that being a jewelrer improve myself to be a more careful person!

私の先生のジョーイがどうやってドリルで金属に穴を開けるか教えてくれているところです。ジュエリーメイキングをしているとケガをすることがしょっちゅうあるので、十分注意を払うことが必要です。私はそんなに注意深い人間ではないですが、ジュエリーを作っているとそんな性格を変えられそうです。

With my classmate.She was making her metal huge and flat by using a hunmer.Doing it ususally makes big sound but we are able to feel that we are craftmen by that sound.She are kind and advice me with her skill of making jewelry.She is also beautiful and happy.I am proud of having her in the same class.

クラスメートとの写真です。彼女はちょうど金属を大きく、まっすぐにしているところでした。ハンマーを使うと大きな音が響きますが、その音は自分たちが職人なんだと感じさせてくれます。彼女は優しくて、私にアドバイスをくれます。とても綺麗で元気な彼女をクラスメートに持てて光栄です!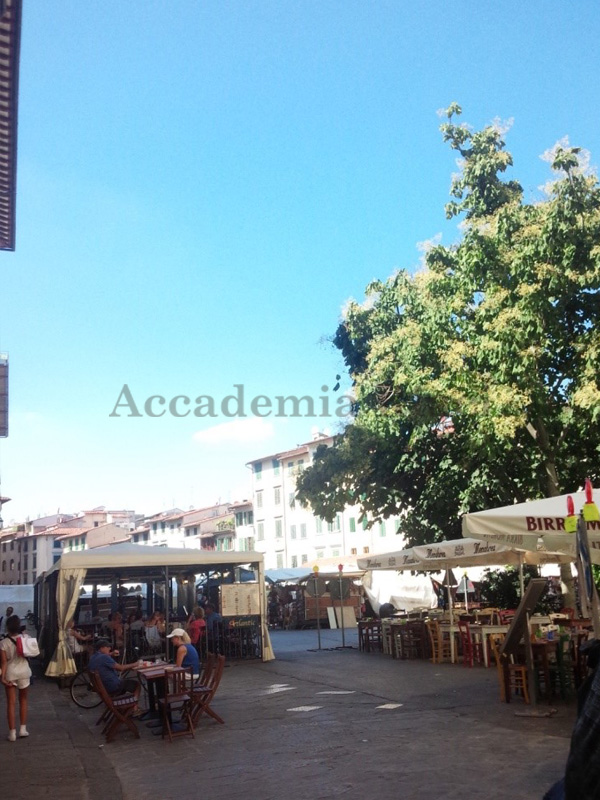 You can find bar everywhere in Italy.They serve coffee and desert and so on.Some have gelato.Bar is common place to enjoy chatting and taking a rest for Itarian.

イタリアではバールと呼ばれる軽食屋をよく見かけることができます。コーヒーやデザートなどを提供してくれます。ジェラートを置いているところもあります。バールはおしゃべりしたり、休憩するのに良いところです。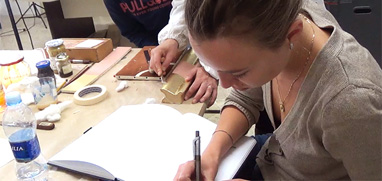 At Accademia Riaci, we are recruiting Course Reporters from our students. The students who are chosen to become Course Reporters are given 10 % of the tuition as their scholarship fee.
The Reporters who have submitted excellent reports will have his or her profile posted on our school website for the next 5 years as an alumnae and will be able to connect with their business chancesafter their graduation.