Accademia Riaci
Student Reports
Read all class reports from our students!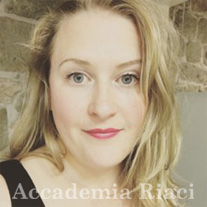 Reporter
Kelsey MERKELY
Nationality: Canadian
Course: Jewelry Making
Program: Master Course
Period: Sep. 3, 2018 - Apr. 26, 2019
Kelsey is a goldsmith and jewellery designer from Canada. She has been making jewellery in various capacities her entire life. Over the years her work has evolved from simple plier work, into more complex fine jewellery construction. She has studied jewellery making at numerous institutions around the world and completed several apprenticeships under Master goldsmiths. She is thrilled to be a scholarship recipient of the Accademia Riaci's International Art & Design Competition, and looks forward to learning from the Italian Masters in the year to come.
Dec. 15, 2018 | Posted in Reports, Jewelry Making , Student Reporter | Tags:Kelsey Merkely, Jewelry MakingReporter: Kelsey MERKELY | Course: Jewelry Making

This week we focused on basic construction skills – sawing, forming, filing, and polishing. We worked on these skills because our Master wanted to observe the way that we work and assess our current skill level. This is a picture of me working in the studio at Accademia Riaci.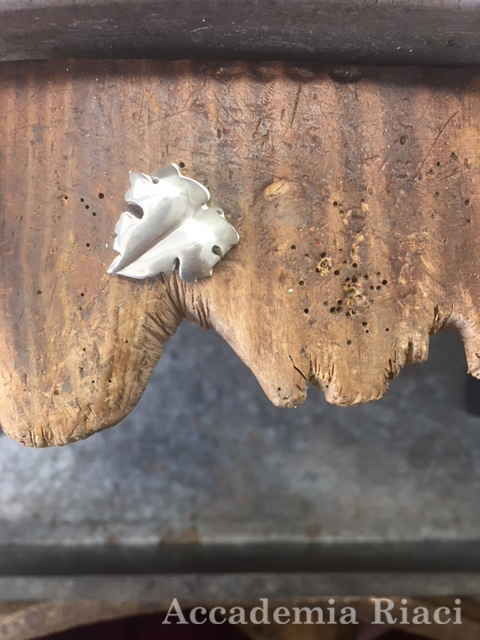 Our first project was a leaf. We made two sides to the leaf. This is the formed side of the leaf.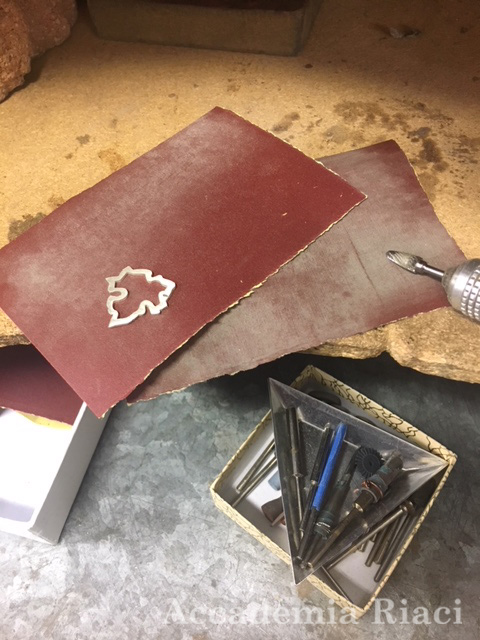 This is the other side of the leaf. It is flat. Next week we will solder the two sides together.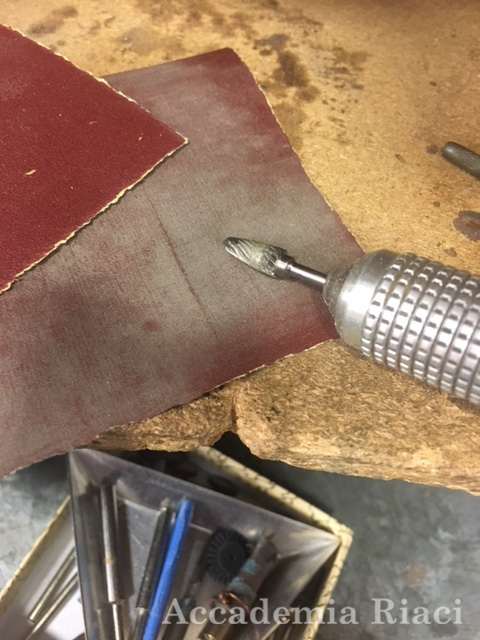 This is a special tool that quickly takes scratches out of your metal. This is a new tool to me and it's a new favourite of mine! It works wonderfully!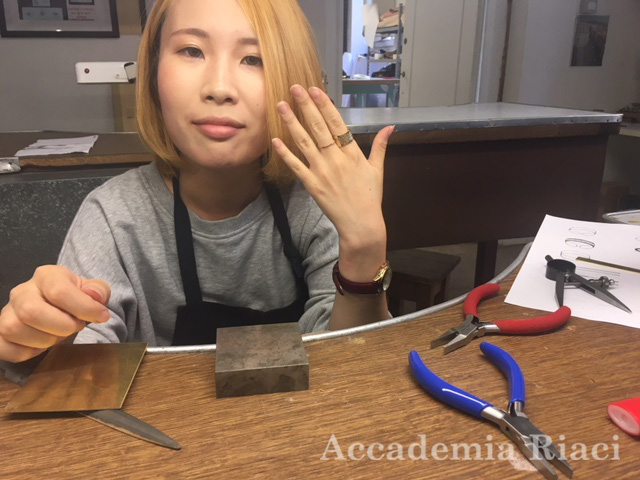 My class has three people in it. We are all at different skill levels. This is my friend Ai from Japan. She is new to jewellery making. Our Master had her make a simple ring to start. Doesn't it look great?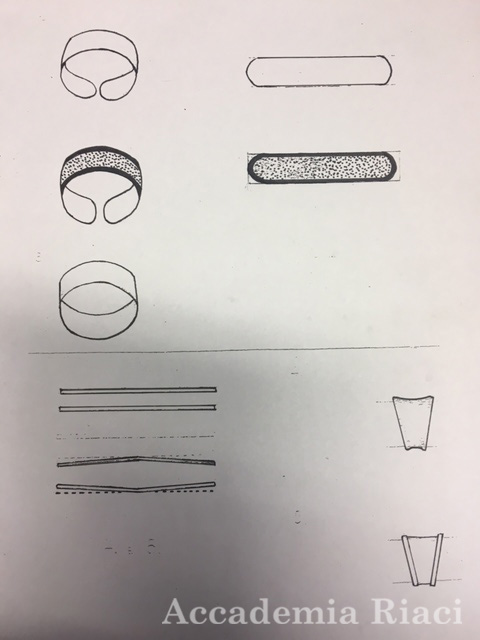 Ai used a blue print to create her ring. This is the blue print.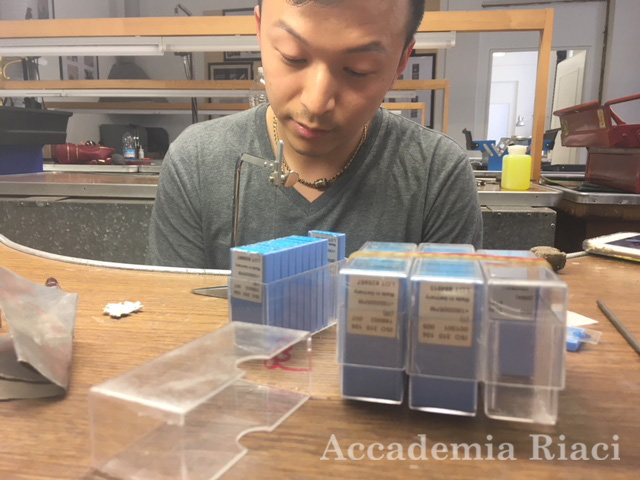 This is my other classmate. His name is James and he's from Taiwan. He has more experience making jewellery and is making the leaf project with me.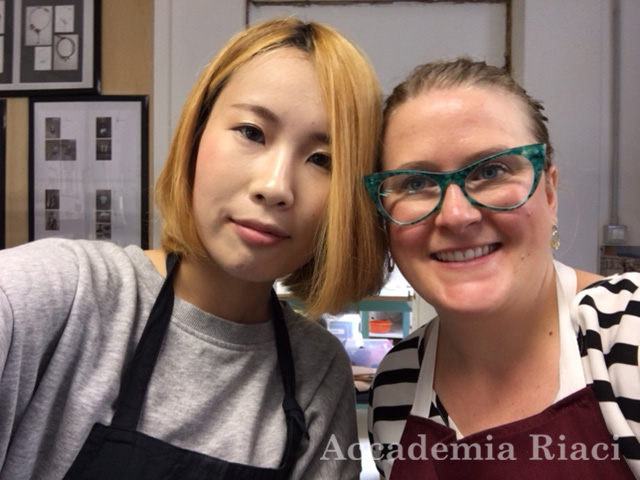 This is a picture of Ai and me in the studio together. It's great to make new friend, especially ones from around the world that have the same interests as you.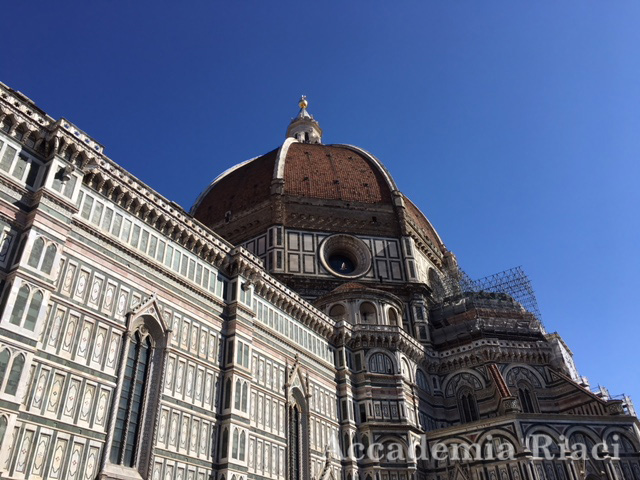 In my free time outside of school, I've been exploring Florence. The Duomo is in the centre of Florence and it's marvelous.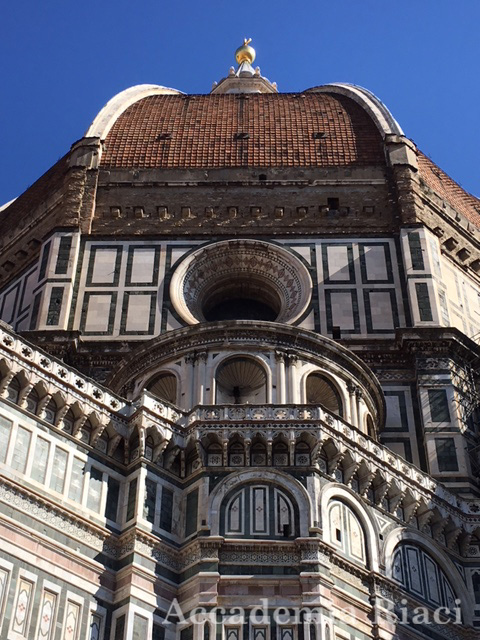 Here's another photo of the Duomo. Everyday I walk by it, by breath is taken away.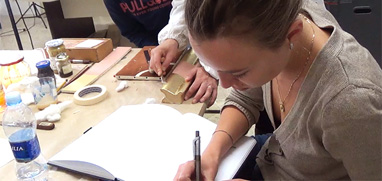 At Accademia Riaci, we are recruiting Course Reporters from our students. The students who are chosen to become Course Reporters are given 10 % of the tuition as their scholarship fee.
The Reporters who have submitted excellent reports will have his or her profile posted on our school website for the next 5 years as an alumnae and will be able to connect with their business chancesafter their graduation.