Accademia Riaci
Student Reports
Read all class reports from our students!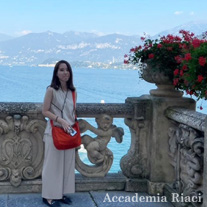 Reporter
Riho A.
Country: Japan
Course: Jewelry Making
Program: One-Year Course
Period: Sep 4, 2023 – Aug 2, 2024
I came to Florence to make jewelry. Currently studying a 3 month basic Italian course. I would like to strive to make high quality jewelry. ジュエリー制作の為、フィレンツェにきました。現在3ヶ月間の基礎イタリア語コースを学習中。クオリティーの高いジュエリーが作れるように努めたいと思います。
Nov. 14, 2023 | Posted in Reports, Jewelry Making , Student Reporter | Tags:Riho A, Jewelry MakingReporter: Riho A. | Course: Jewelry Making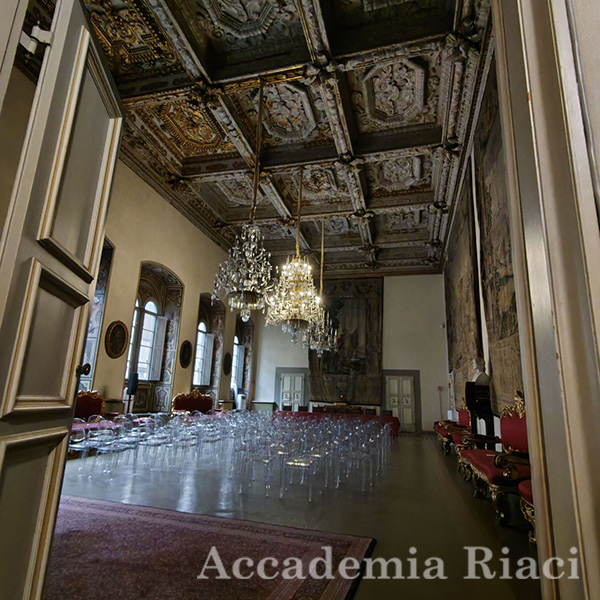 We went to the Palazzo Medici Riccardi. Most of the rooms were gorgeous.
メディチ・リッカルディ宮殿に行きました。部屋のほとんどの作りが豪華でした。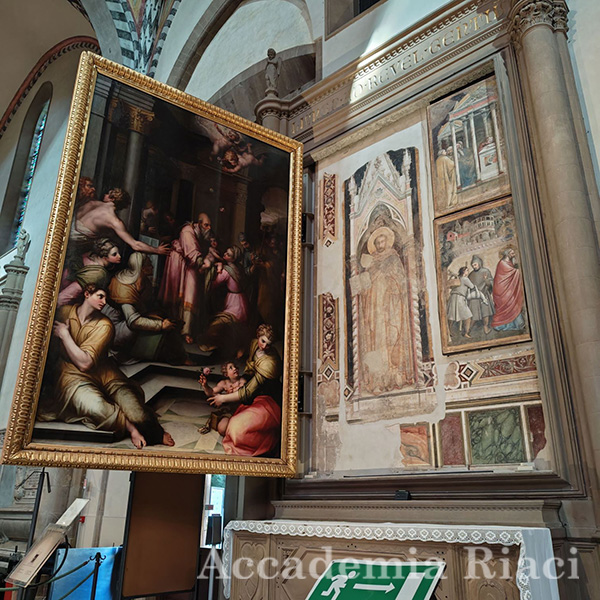 We went to the Church of Santa Maria Novella. I was surprised to see that there were paintings behind the paintings, unlike the last time I visited.
サンタ・マリア・ノヴェッラ教会に行きました。前回訪れた時と違い、絵画の後ろにも絵があったことに驚きました。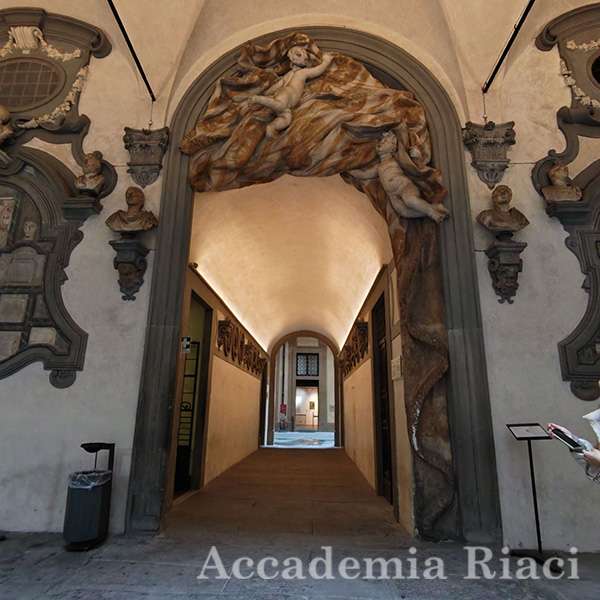 You can see curtains above, but they were not real curtains but sculptures.
上にカーテンが見えますが、本物のカーテンではなく彫刻でした。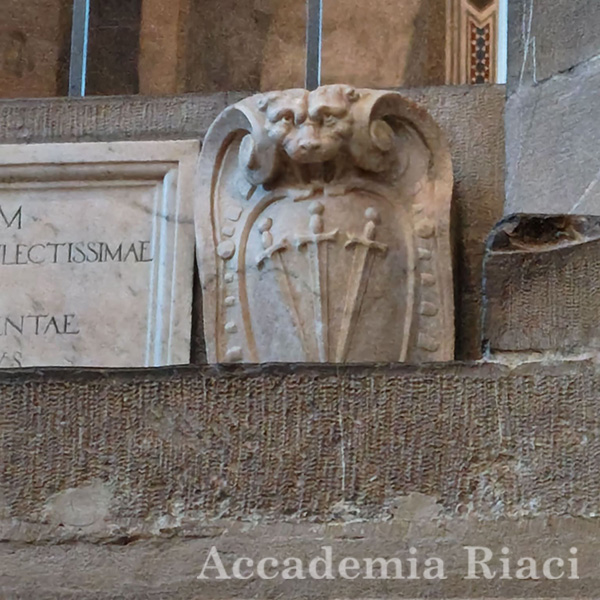 I don't know what kind of creature it is, but I like to take pictures of sculptures like this one.
何の生き物かわかりませんが、このような彫刻の写真を撮るのが好きです。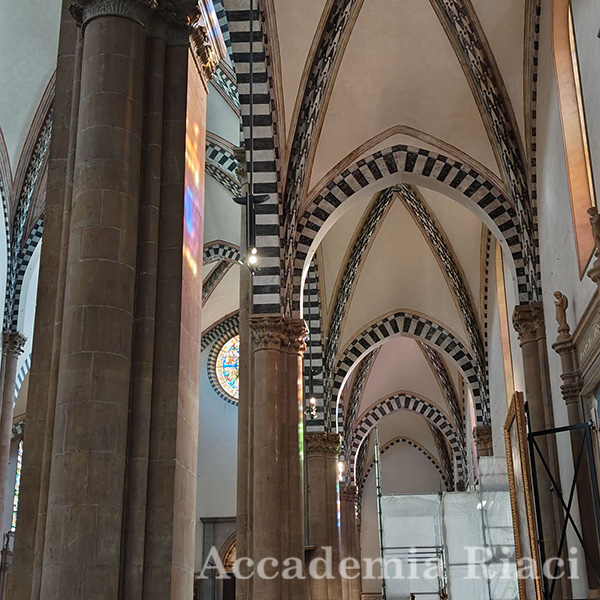 The sunlight was just starting to tilt, so the light from the stained glass was beautiful on the pillars.
日差しがちょうど傾き始めた時だったので、ステンドガラスの光が柱に移ってきれいでした。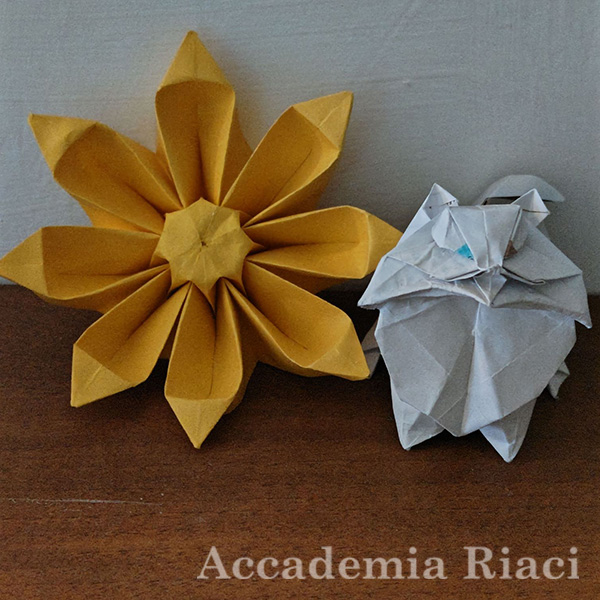 I like to make things, so I folded origami to see what I could do.
物を作るのが好きで、何かできないかと思い、折り紙を折りました。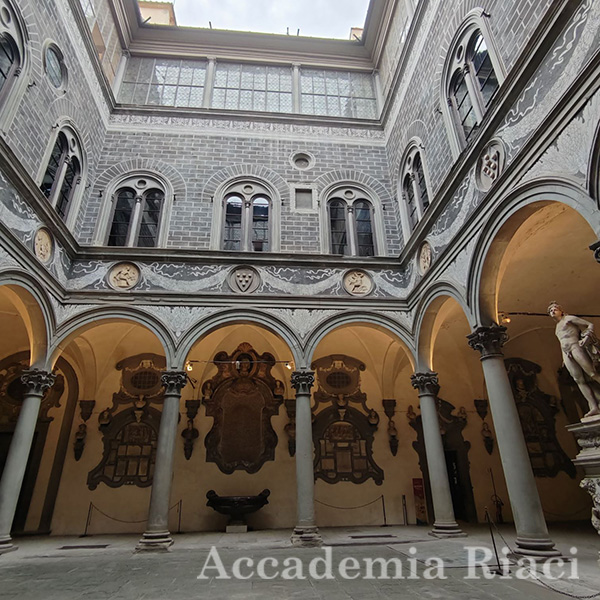 This is the entrance of Palazzo Medici Riccardi. There were many sculptures around.
メディチ・リッカルディ宮殿の入ったところです。周りに彫刻が沢山ありました。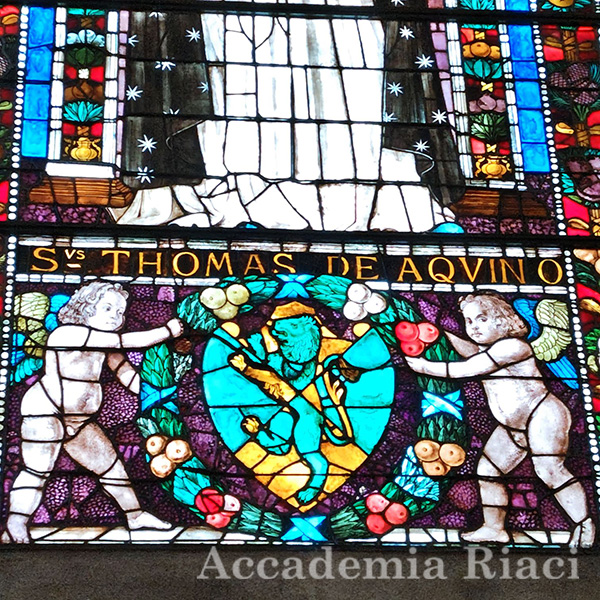 I took a picture of the stained glass lion.
ステンドガラスのライオンの写真を撮りました。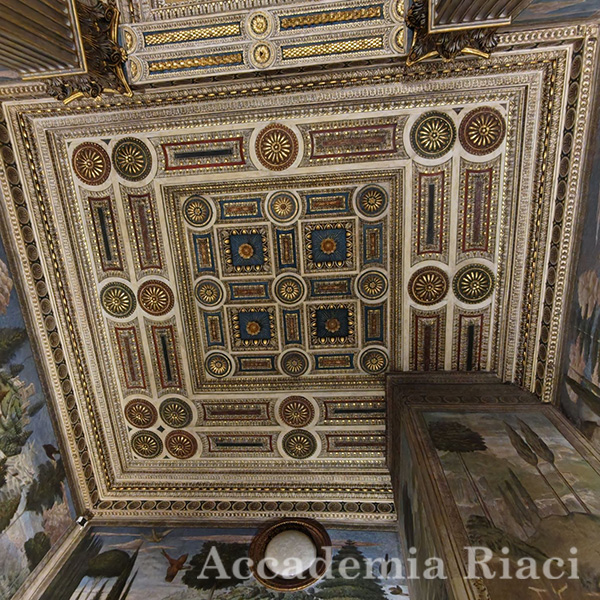 The ceiling was very elaborate.
天井の作りも手が込んでいました。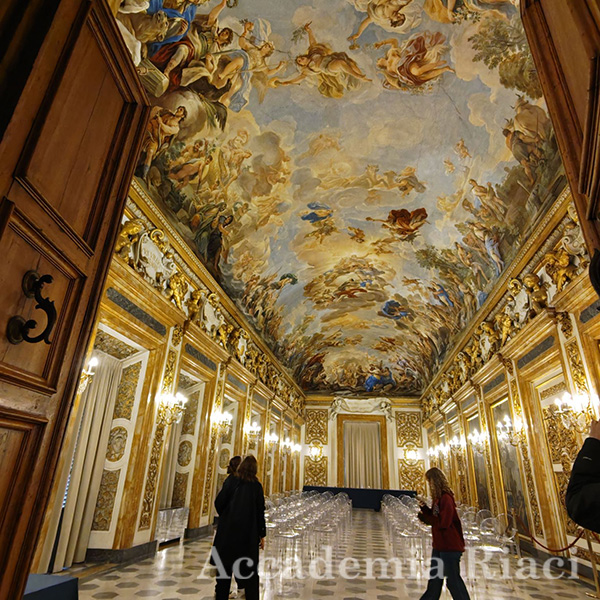 This room was the most luxurious.
この部屋が一番豪華な作りでした。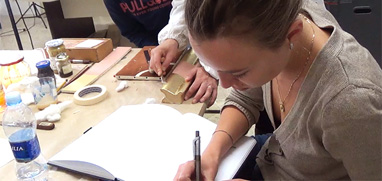 At Accademia Riaci, we are recruiting Course Reporters from our students. The students who are chosen to become Course Reporters are given 10 % of the tuition as their scholarship fee.
The Reporters who have submitted excellent reports will have his or her profile posted on our school website for the next 5 years as an alumnae and will be able to connect with their business chancesafter their graduation.