Accademia Riaci
Student Reports
Read all class reports from our students!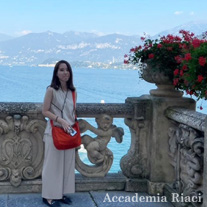 Reporter
Riho A.
Country: Japan
Course: Jewelry Making
Program: One-Year Course
Period: Sep 4, 2023 – Aug 2, 2024
I came to Florence to make jewelry. Currently studying a 3 month basic Italian course. I would like to strive to make high quality jewelry. ジュエリー制作の為、フィレンツェにきました。現在3ヶ月間の基礎イタリア語コースを学習中。クオリティーの高いジュエリーが作れるように努めたいと思います。
Nov. 08, 2023 | Posted in Reports, Jewelry Making , Student Reporter | Tags:Riho A, Jewelry MakingReporter: Riho A. | Course: Jewelry Making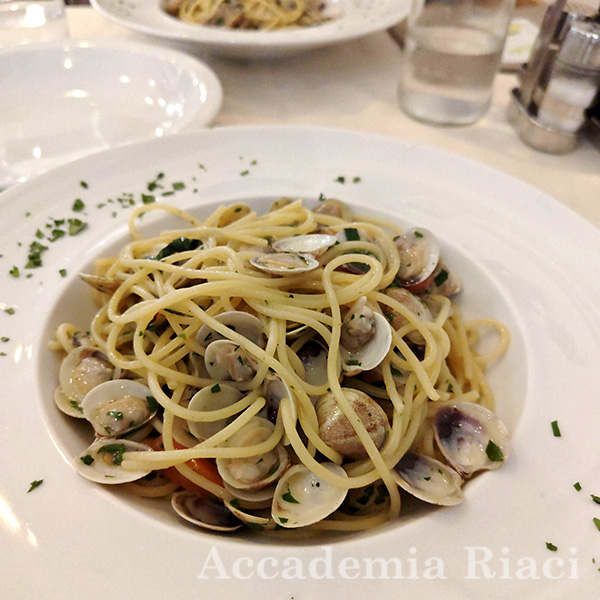 I went to Venice. I had bongole bianco, which was a little difficult to finish because there were so many scallions in it, but it was very good.
ヴェネツィアに行きました。ボンゴレビアンコを食べましたが貝が沢山あったので少し大変でしたが、とても美味しかったです。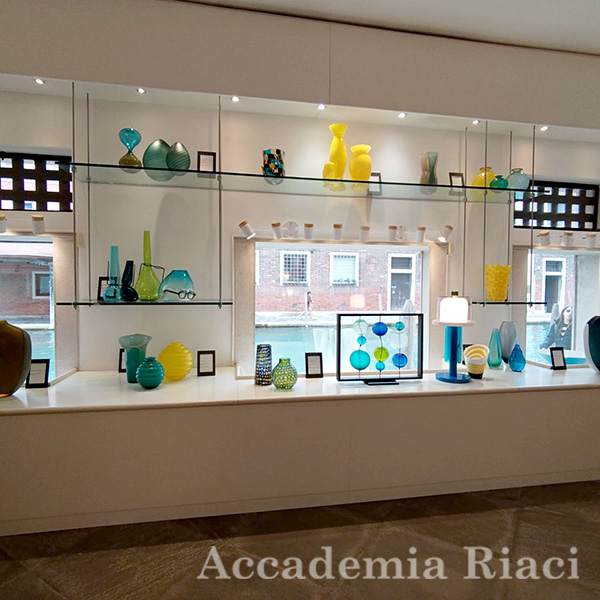 I went to Murano Island. There were many glass stores where I bought souvenirs.
ムラーノ島に行きました。ガラス細工の店が多くあり、お土産を買いました。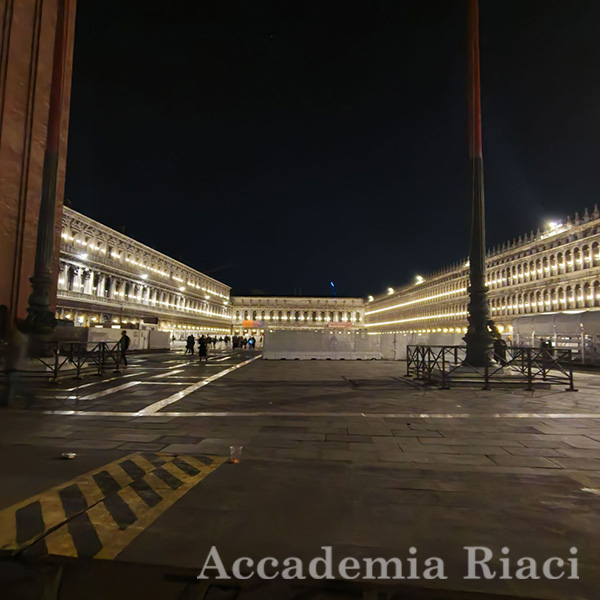 During the day there were many tourists, but at night the city became a bit more sparsely populated and calm..
昼間は沢山の観光客がいましたが、夜は少し人の数もまばらになり、落ち着つきました。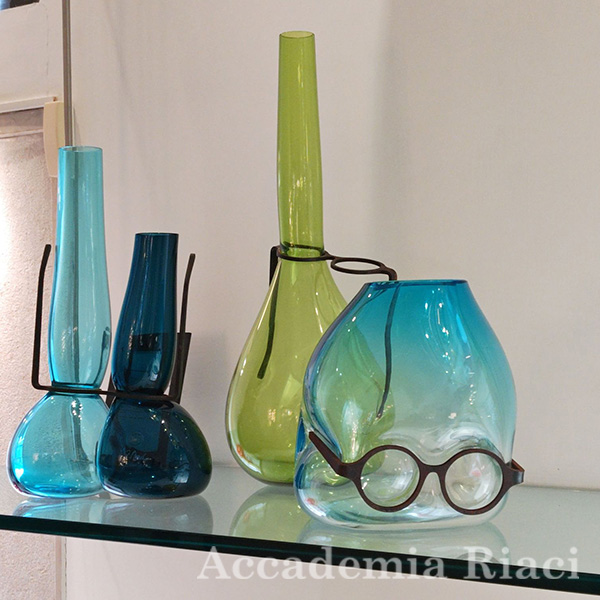 There were many uniquely designed glassworks that were different from what I had imagined.
イメージしていた物とは違いユニークなデザインのガラス細工が多くありました。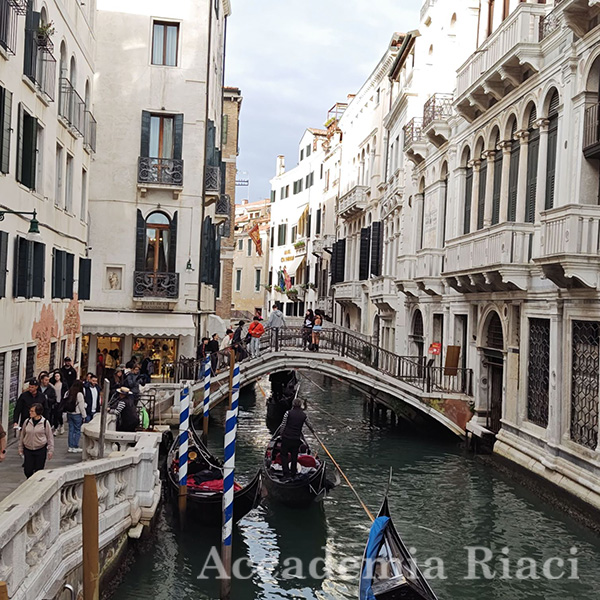 The views from all the bridges were picturesque.
どの橋からの眺めも絵になる場所ばかりでした。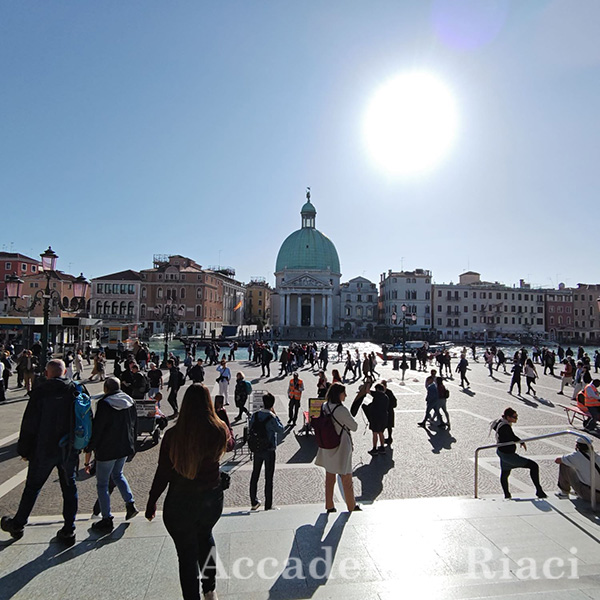 The area around the station was quite crowded.
駅の周辺はかなり人が多かったです。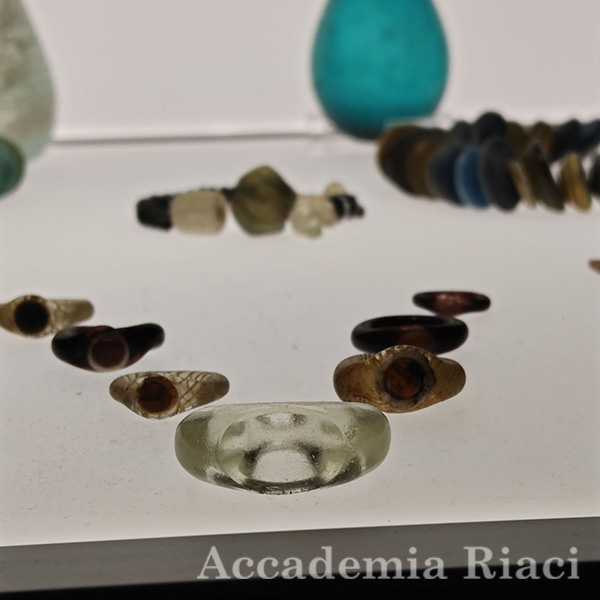 I went to the Murano Museum of Glass. There was a ring made of glass.
ムラーノ・ガラス美術館に行きました。ガラスで作られた指輪がありました。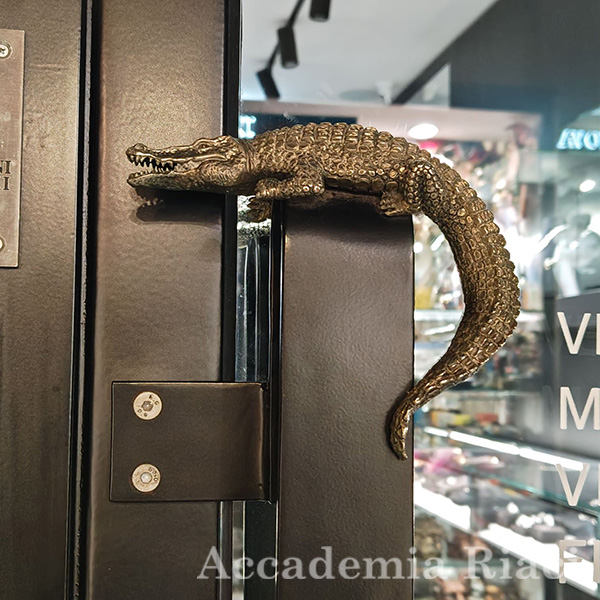 I liked the alligator on the door handle and took a picture of it.
扉の取っ手部分のワニが気に入り写真を撮りました。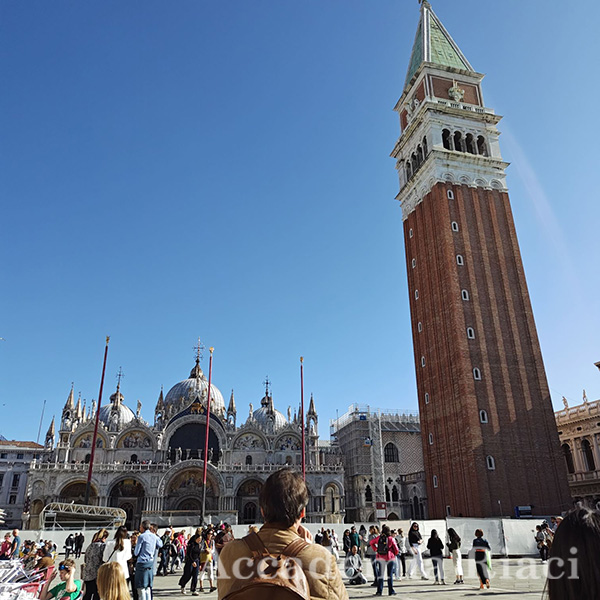 This is Piazza San Marco. There seems to be the oldest cafe in the world here, so I did not go inside, but just saw the exterior.
サン・マルコ広場です。ここには世界一古いカフェがあるらしく中には入りませんでしたが外観だけ確認しました。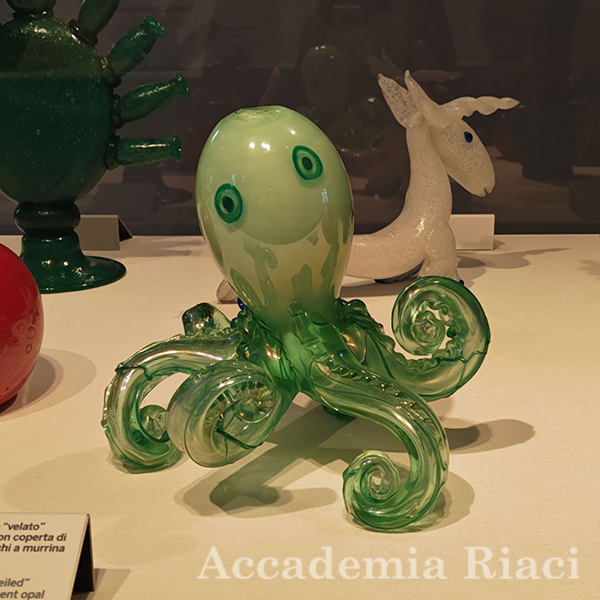 There were also Pokemon, Snoopy and Spiderman glassworks.
ガラス細工はこのほかにも、ポケモンやスヌーピーやスパイダーマンがありました。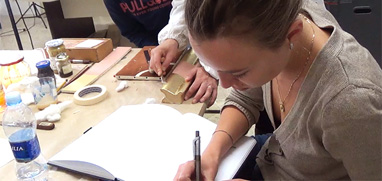 At Accademia Riaci, we are recruiting Course Reporters from our students. The students who are chosen to become Course Reporters are given 10 % of the tuition as their scholarship fee.
The Reporters who have submitted excellent reports will have his or her profile posted on our school website for the next 5 years as an alumnae and will be able to connect with their business chancesafter their graduation.