Accademia Riaci
Student Reports
Read all class reports from our students!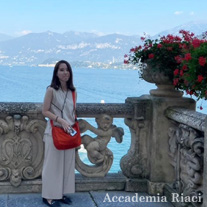 Reporter
Riho A.
Country: Japan
Course: Jewelry Making
Program: One-Year Course
Period: Sep 4, 2023 – Aug 2, 2024
I came to Florence to make jewelry. Currently studying a 3 month basic Italian course. I would like to strive to make high quality jewelry. ジュエリー制作の為、フィレンツェにきました。現在3ヶ月間の基礎イタリア語コースを学習中。クオリティーの高いジュエリーが作れるように努めたいと思います。
Oct. 28, 2023 | Posted in Reports, Jewelry Making , Student Reporter | Tags:Riho A, Jewelry MakingReporter: Riho A. | Course: Jewelry Making
Exhibits at the Bargello Museum.
バルジェッロ美術館の展示物です。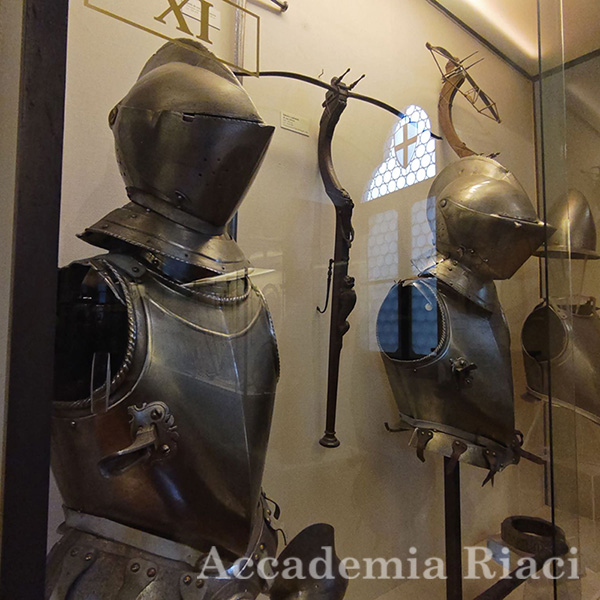 I took a picture of it because I thought it was unusual.
珍しいと思い写真を撮りました。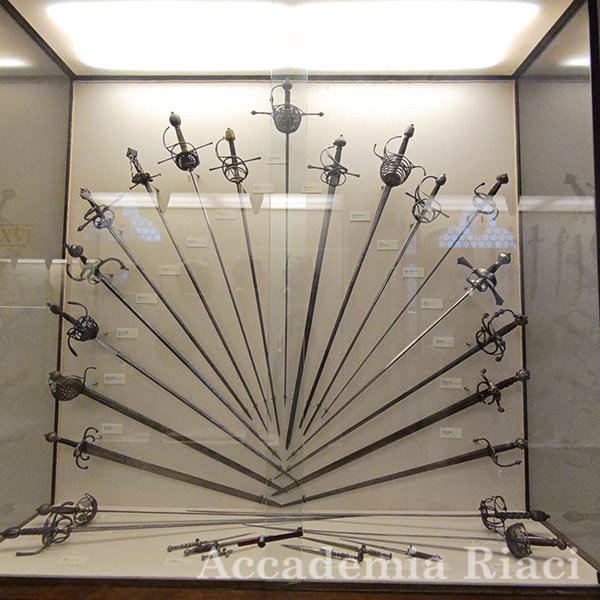 There were many weapons. I was surprised at the many designs of swords.
武器がたくさんありました。剣のデザインの多さに驚かされました。
The sculptures other than humans were also very expressive, and the imaginary creatures were realistically reproduced.
人以外の彫刻も表情が豊かで、又空想の生き物がリアルに再現されていてました。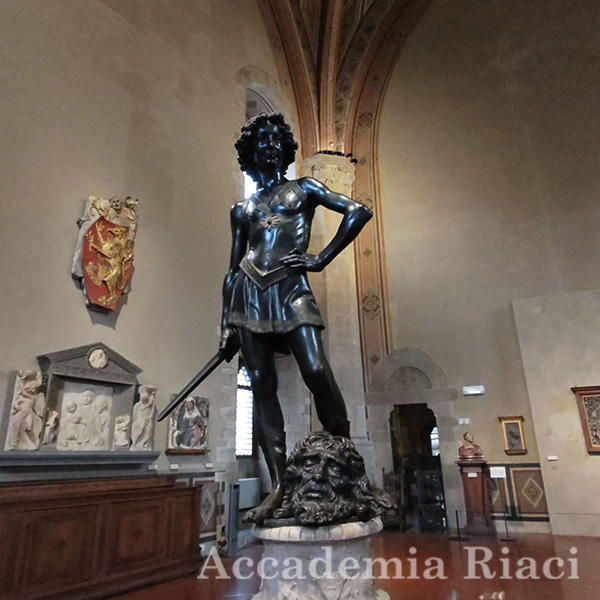 I found on the internet that this statue was modeled after Leonardo da Vinci when he was young.
レオナルドダヴィンチの若い頃をモデルにした銅像だとネットで調べた際に見つけました。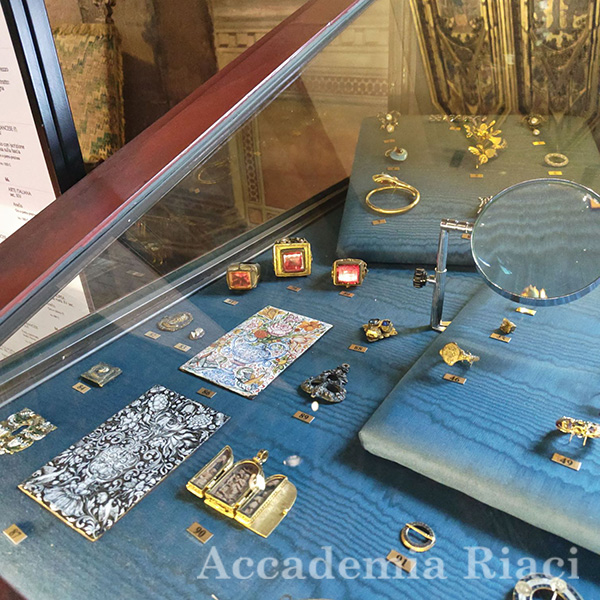 The ring is quite big and I was surprised at the size of the stone.
かなり大きな指輪で、石の大きさにも驚かされました。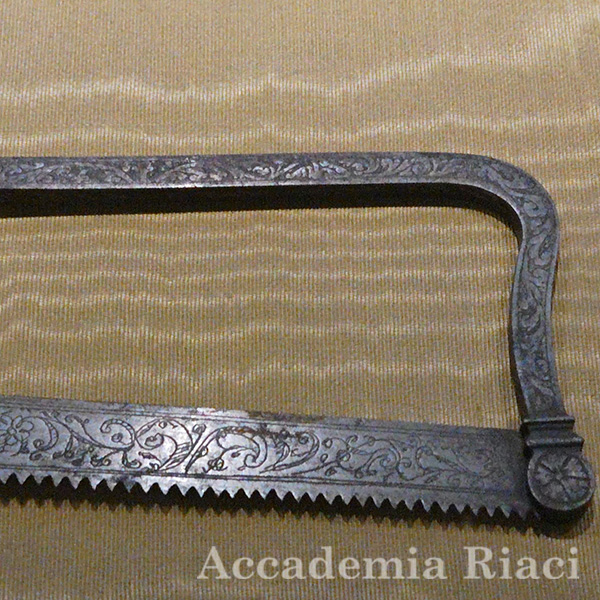 The saw was carved with a fine pattern and I could feel his attention to detail.
ノコギリに細かい模様が彫られており物に対するこだわりを感じました。
I took this picture because I was interested in the bird carving. I would like to use it as a hint for my work.
鳥の彫刻が気になり撮りました。作品を作る際のヒントにしたいです。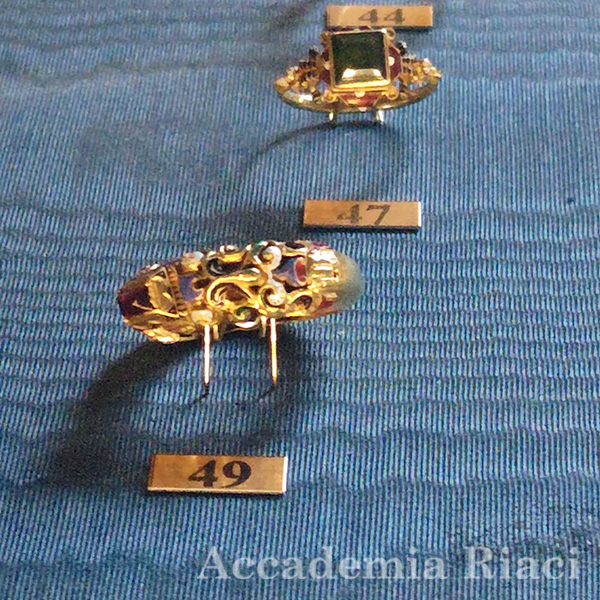 Jewelry made in the past was also quite detailed and many people were paying attention to it.
昔に作られたジュエリーもかなり細かく、多くの人が注目していました。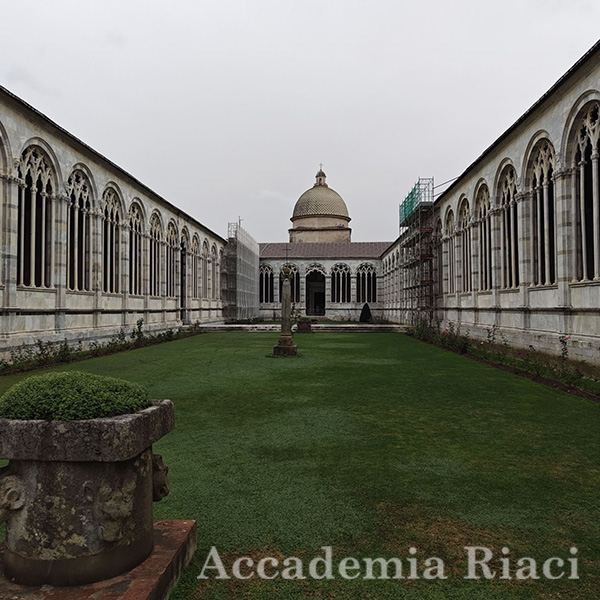 I went to Camposanto in Pisa. It was a very relaxing atmosphere.
ピサのカンポサントに行きました。とても落ち着く雰囲気でした。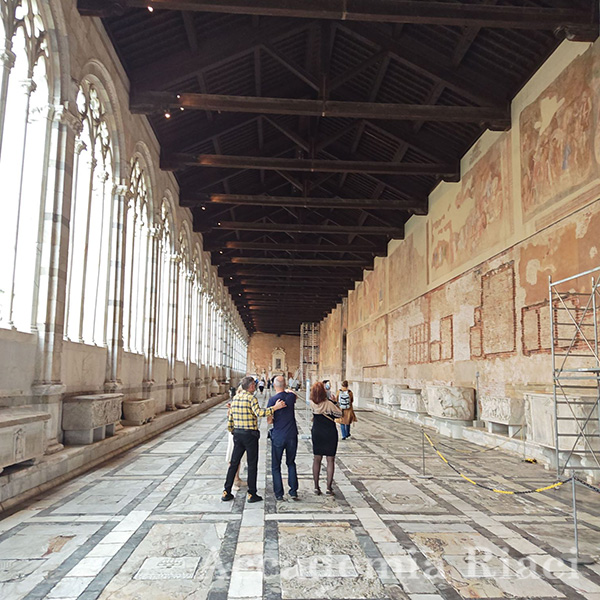 t was raining and thundering at that time, so I took shelter in the cloister until the rain stopped.
この時、雨と雷が鳴っていたので雨が止むまで回廊で雨宿りしました。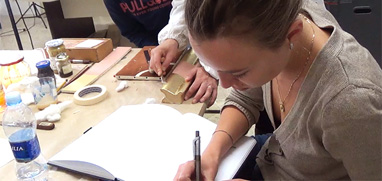 At Accademia Riaci, we are recruiting Course Reporters from our students. The students who are chosen to become Course Reporters are given 10 % of the tuition as their scholarship fee.
The Reporters who have submitted excellent reports will have his or her profile posted on our school website for the next 5 years as an alumnae and will be able to connect with their business chancesafter their graduation.