Accademia Riaci
Student Reports
Read all class reports from our students!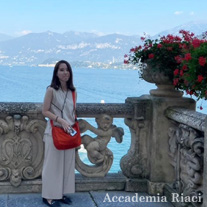 Reporter
Riho A.
Country: Japan
Course: Jewelry Making
Program: One-Year Course
Period: Sep 4, 2023 – Aug 2, 2024
I came to Florence to make jewelry. Currently studying a 3 month basic Italian course. I would like to strive to make high quality jewelry. ジュエリー制作の為、フィレンツェにきました。現在3ヶ月間の基礎イタリア語コースを学習中。クオリティーの高いジュエリーが作れるように努めたいと思います。
Sep. 25, 2023 | Posted in Reports, Jewelry Making , Student Reporter | Tags:Riho A, Jewelry MakingReporter: Riho A. | Course: Jewelry Making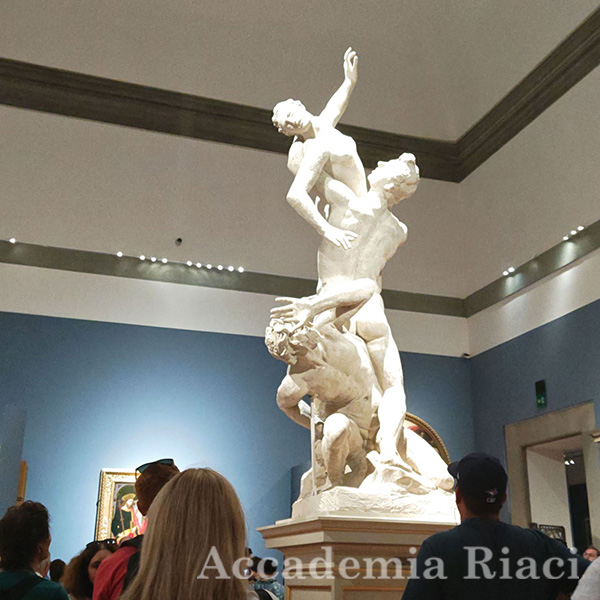 I went to the Accademia Gallery. When I actually looked at the sculpture, I was amazed at the great powers of observation of the person who made it.
アカデミア美術館に行きました。実際にまじかで彫刻を見て、作った人の観察力のすごさに驚かされました。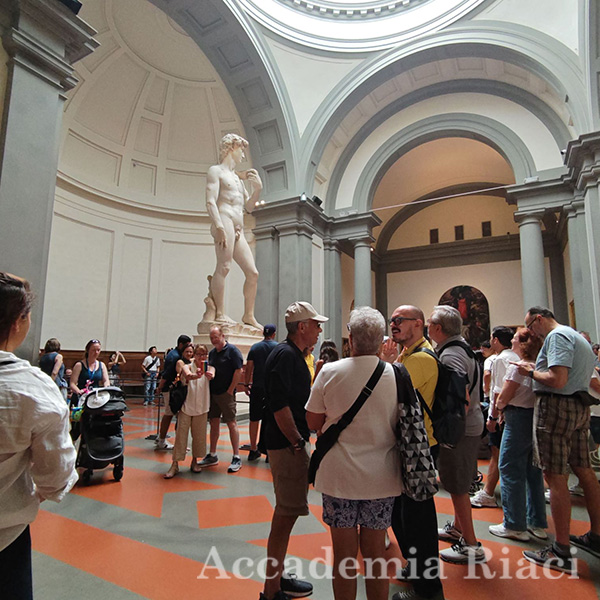 We were able to see the statue of David. I was surprised that it was taller than I expected.
ダビデ像を見ることができました。思っていたより高さがあってびっくりしました。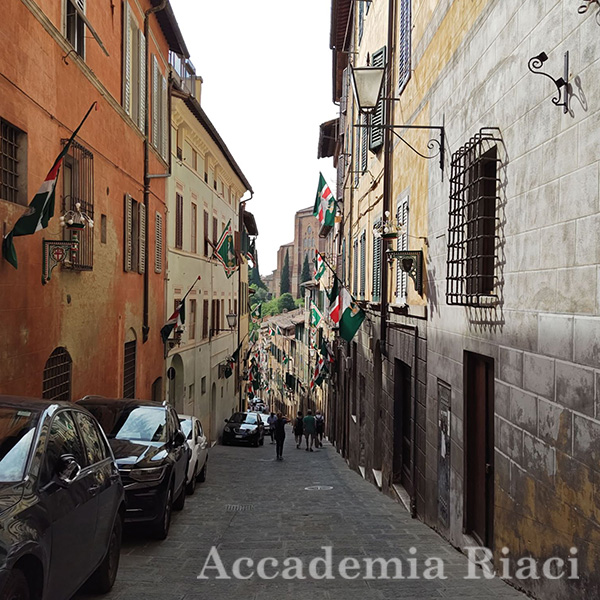 I went to Siena by myself. It felt like a somewhat calm town.
一人でシエナに行ってみました。どことなく落ち着きのある町のように感じました。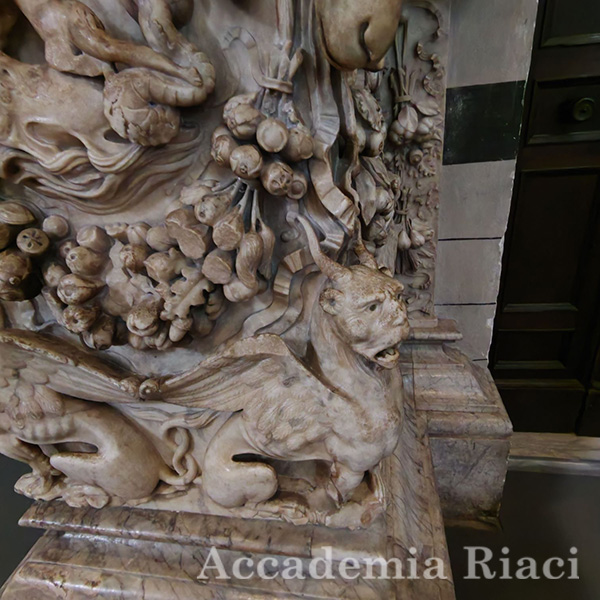 I found it on the edge of Siena Cathedral. When I thought about how each item was made in such detail and by hand, I was able to feel once again the technical strength and long years of craftsmanship of the people of the past.
シエナ大聖堂の端で発見しました。このように一つ一つの物が細かく又、手作業で作られていると考えると、改めて昔の方の技術力や長い年月などを感じることができました。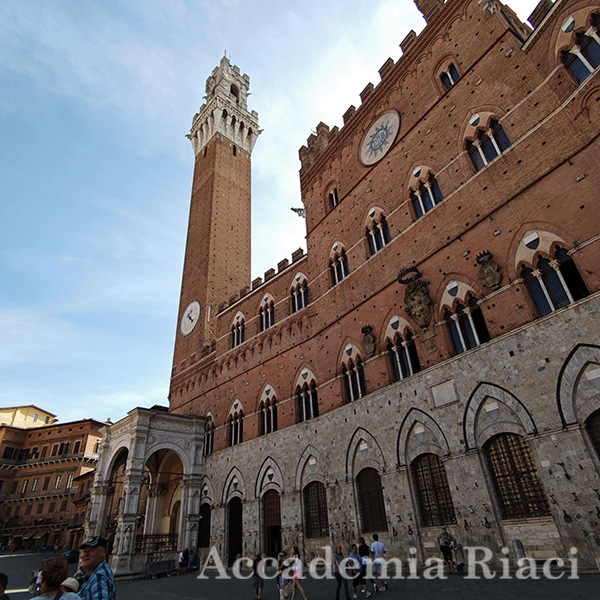 I went up to the Mangia Tower. There were 400 steps and the inside of the tower was quite narrow.
マンジャの塔に上りました。階段が400段あり、塔の中はかなり狭かったです。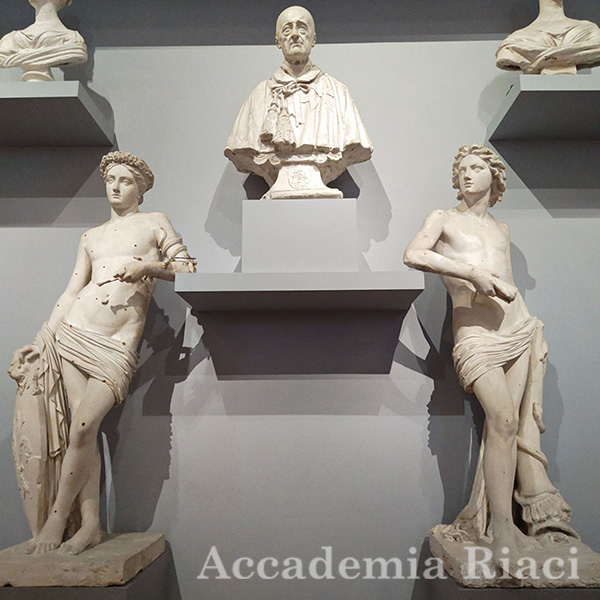 The elbows of the sculpture were just resting on the stand, and it was so interesting that I took a photo of it.
彫刻の肘がちょうど台の上にあり寄りかかっているようになっていて、面白いので写真を撮りました。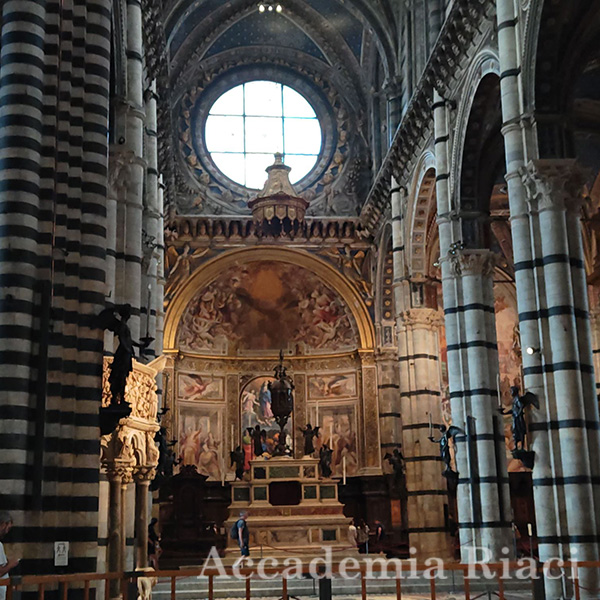 I wanted to take the stained glass from Siena Cathedral, but it didn't show up well in the photo.
シエナ大聖堂のステンドグラスを取りたかったのですが、写真ではうまく映りませんでした。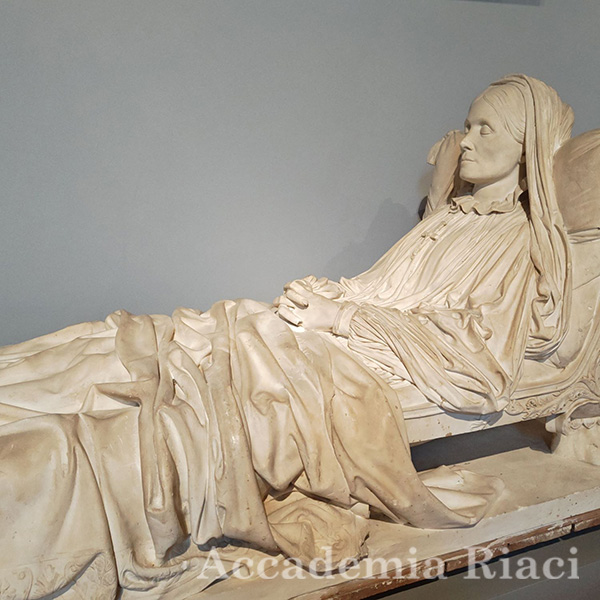 I was so moved by the expressiveness of the wrinkles in the fabric that I took a photo.
布のしわの表現力の高さに感動して写真をとりました。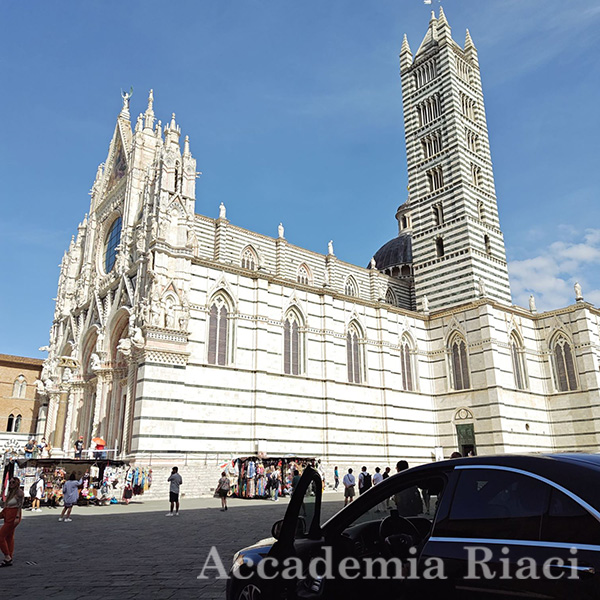 The pillars inside Siena Cathedral had an impressive black and white pattern, and the outer walls had the same pattern.
シエナ大聖堂の中の柱は白黒模様で印象的でしたが、外壁も同じようになっていました。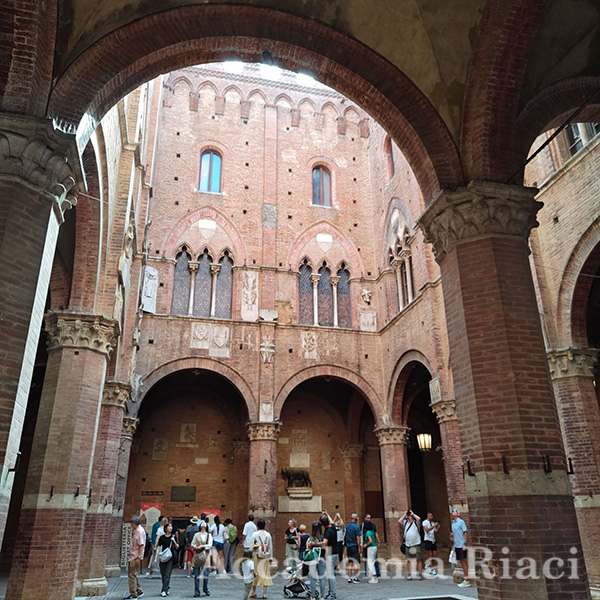 This is where you can buy tickets for the Tower of Mangia.
マンジャの塔のチケットを買う場所がこのようになっています。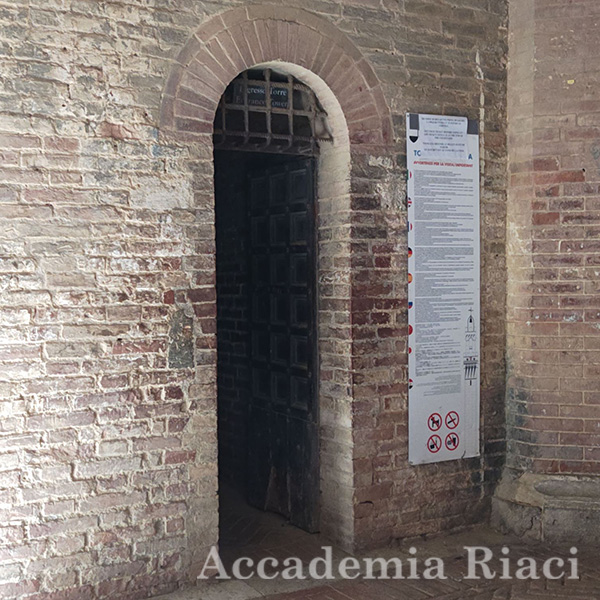 This is the entrance to go up to the tower. The notes on the right were also in Japanese, which was helpful. I think most of my belongings will be left in the locker room.
ここが塔に上るための入り口です。右の注意事項には日本語もありましたので、助かりました。ほぼ荷物はこの先のロッカールームにおいていくことになると思います。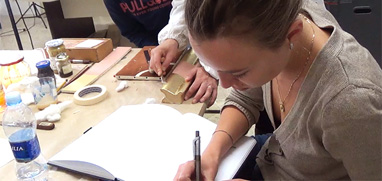 At Accademia Riaci, we are recruiting Course Reporters from our students. The students who are chosen to become Course Reporters are given 10 % of the tuition as their scholarship fee.
The Reporters who have submitted excellent reports will have his or her profile posted on our school website for the next 5 years as an alumnae and will be able to connect with their business chancesafter their graduation.