Accademia Riaci
Student Reports
Read all class reports from our students!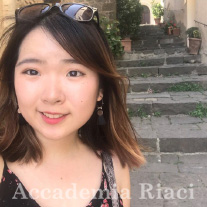 Reporter
Celine Goh Sining
Nationality: Singaporean
Course: Jewelry Making
Program: One-Year Course
Period: Sep. 4, 2017 – May. 4, 2018
Celine studied Fashion in Singapore and took a module in Jewellery Making and Design. She then found her passion in it and entered the Accademia Riaci Art Competition and was lucky enough to be selected.
She now studies Jewellery Making in the One Year Course and hopes to pursue her career in this field as a Jewellery Designer and Maker.

シンガポールでファッションを学び、ジュエリー制作とデザインの短期課程を受けました。そこでジュエリー作りに魅了され、アカデミアリアチのコンペティションに応募し、受賞しました。
今はジュエリーメイキングのワンイヤーコースで学んでいて、将来はジュエリー職人、デザイナーとしてのキャリアを積みたいと思っています。
Mar. 09, 2018 | Posted in Reports, Jewelry Making , Student Reporter | Tags:Celine Goh Sining, Jewelry MakingReporter: Celine Goh Sining | Course: Jewelry Making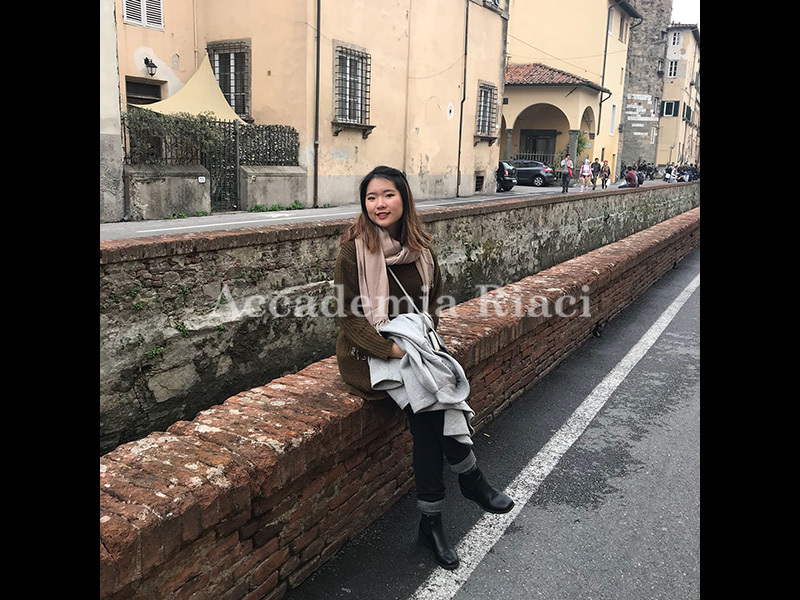 During the weekends I went to Lucca again for the annual Comics and Games Festival. This time round the city was packed with people and it took us 30 minutes just to enter the city.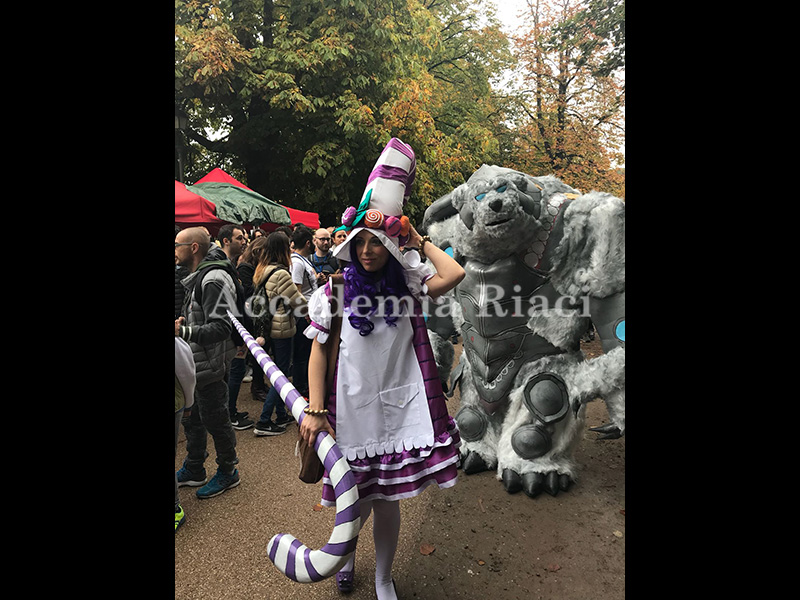 There were many people cosplaying characters from Japanese and American comics, some of which I could identify and others that peaked my interest. I have never seen a festival on a city wide scale as such before!

There were also many exhibitions for games like Overwatch, Call of Duty and from television channels like Netflix and such. The queue to enter was way too long so I've only walked around the exhibition space.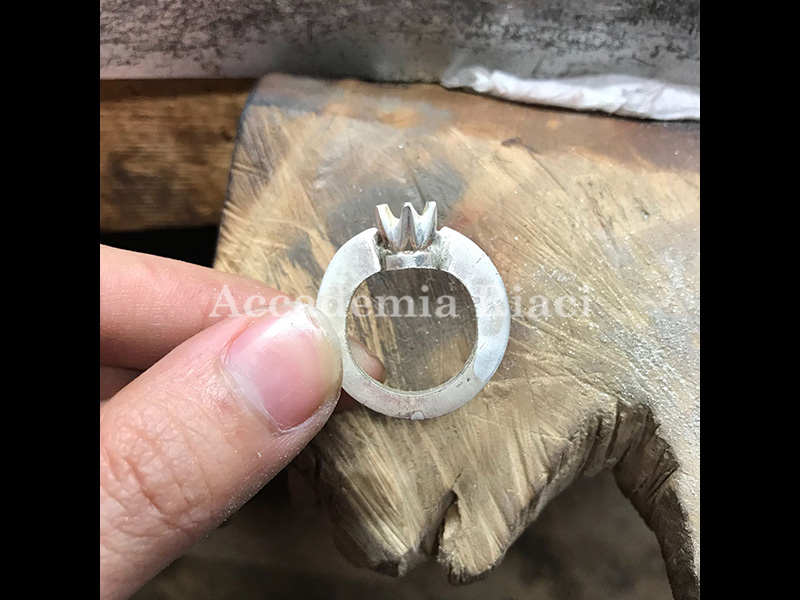 My solitare ring is almost complete, I am left with the rounding of edges and a final polish. It took me so long to complete this ring and now I understand why engagement rings are that expensive.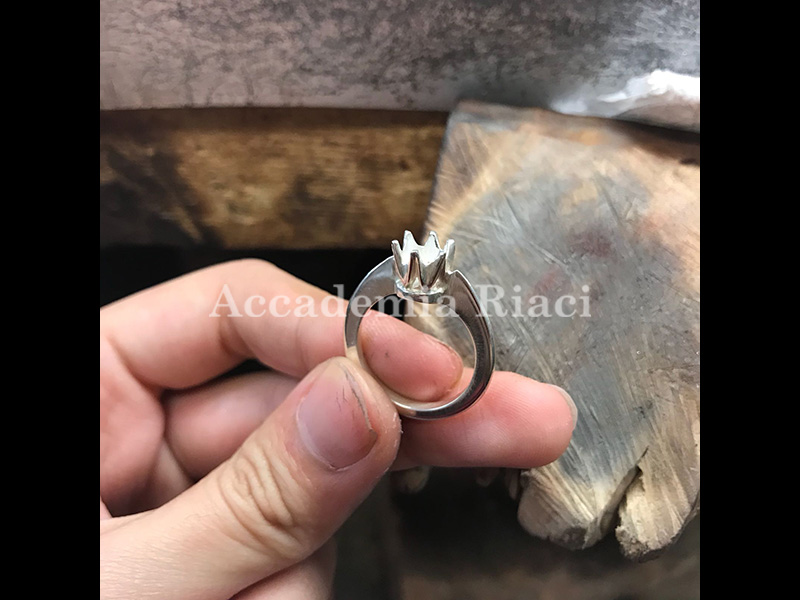 The final ring is completed. Despite taking such a long time to finish this ring, I abosultely love it! I cannot wait to start gem setting and set my citrine.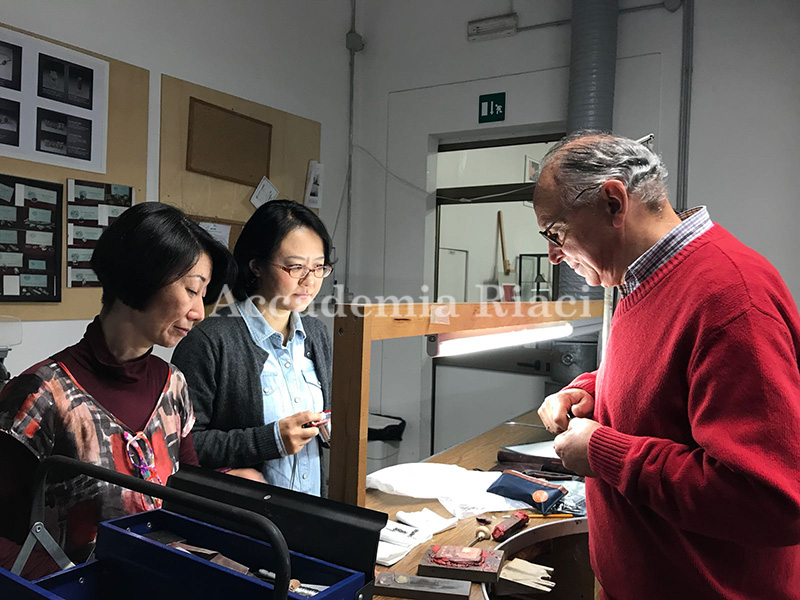 My second lesson for engraving class, Marco is showing us how to sharpen the cotelo. It has to be sharp enough to create clean lines. To test its sharpness, the blade has to stick onto our nails.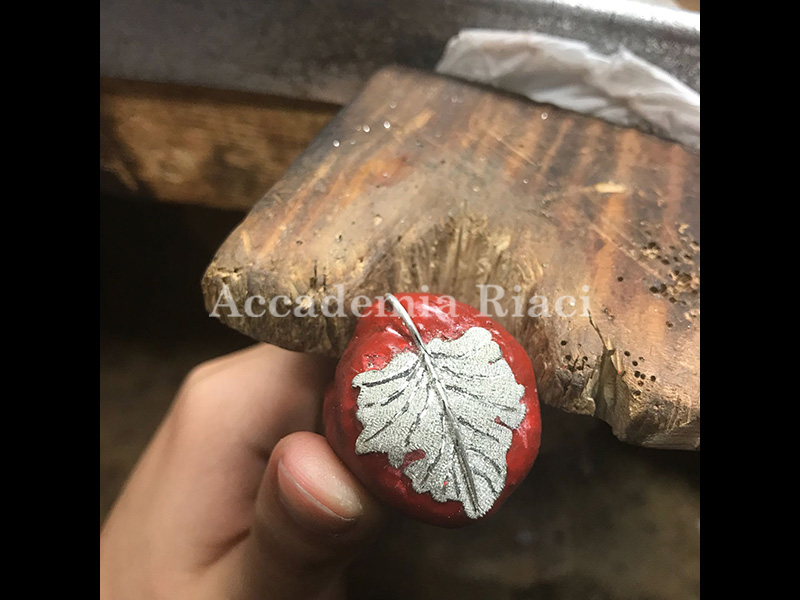 We learned how to engrave a leaf design using the rigeta tool, which creates beautiful patterns and textures depending on how it is used.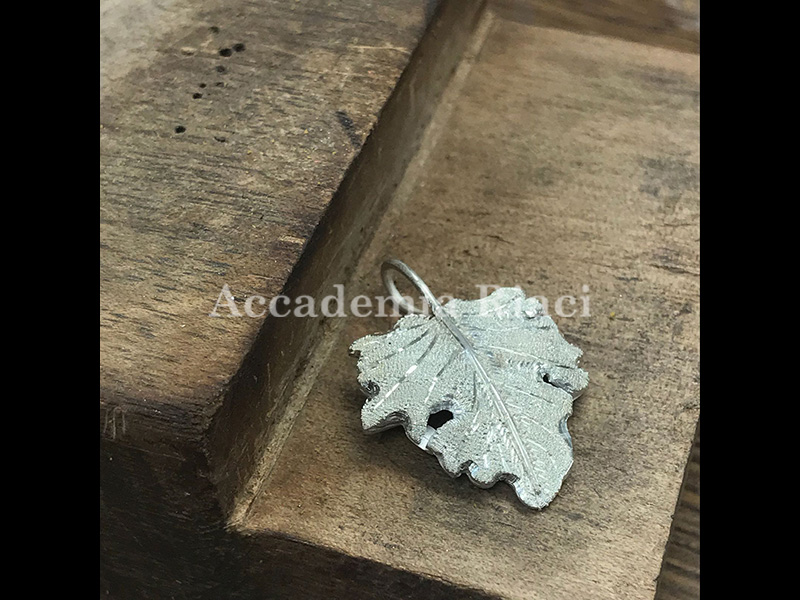 This is the final piece. I really liked how it turned out and engraving this leaf has been very enjoyable for me. It adds a lot of detail and dimension to the jewellery and I can see myself creating more pieces.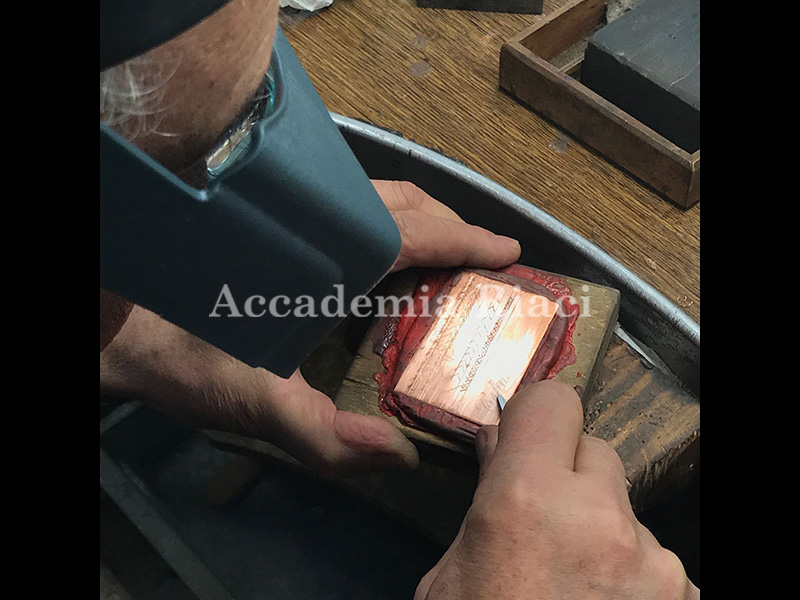 For the last lesson of engraving this year, Marco showed me the different patterns I could create with a new tool, the mezza tonda knife. He also showed me how to engrave names.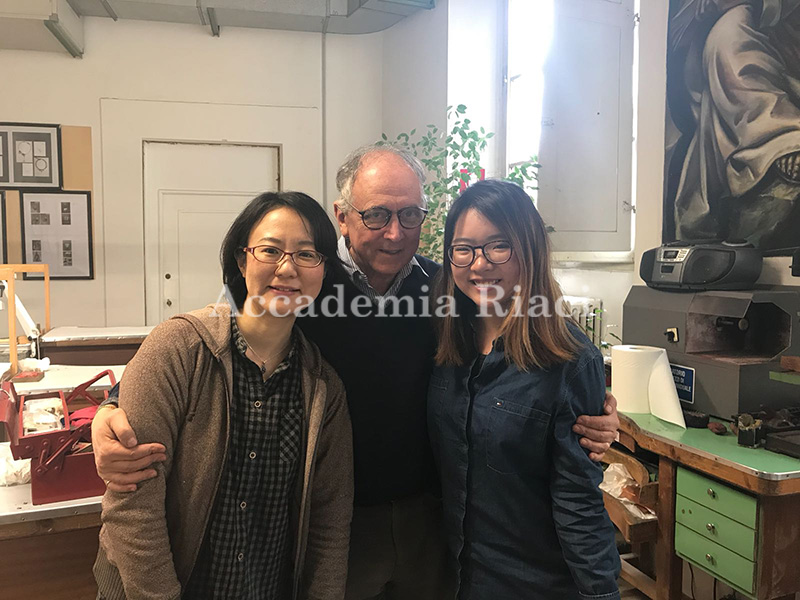 My Japanese classmate's last day of class here and we took a picture to commemorate the class. I look forward to seeing Marco again next year and hope to improve on my engraving before that.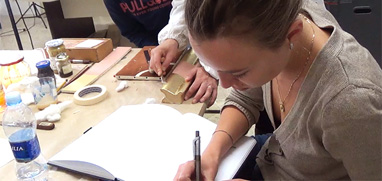 At Accademia Riaci, we are recruiting Course Reporters from our students. The students who are chosen to become Course Reporters are given 10 % of the tuition as their scholarship fee.
The Reporters who have submitted excellent reports will have his or her profile posted on our school website for the next 5 years as an alumnae and will be able to connect with their business chancesafter their graduation.