Accademia Riaci
Students' Blog
Up-to-date report from one of our students!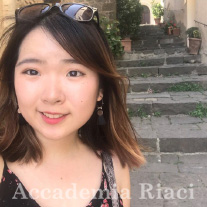 Reporter
Celine Goh Sining
Nationality: Singaporean
Course: Jewelry Making
Program: One-Year Course
Period: Sep. 4, 2017 – May. 4, 2018
Celine studied Fashion in Singapore and took a module in Jewellery Making and Design. She then found her passion in it and entered the Accademia Riaci Art Competition and was lucky enough to be selected.
She now studies Jewellery Making in the One Year Course and hopes to pursue her career in this field as a Jewellery Designer and Maker.

シンガポールでファッションを学び、ジュエリー制作とデザインの短期課程を受けました。そこでジュエリー作りに魅了され、アカデミアリアチのコンペティションに応募し、受賞しました。
今はジュエリーメイキングのワンイヤーコースで学んでいて、将来はジュエリー職人、デザイナーとしてのキャリアを積みたいと思っています。
Mar. 04, 2018 | Posted in Jewelry Making, Blog , Student Reporter | Tags:Celine Goh Sining, Jewelry Making | Language:


Reporter: Celine Goh Sining | Course: Jewelry Making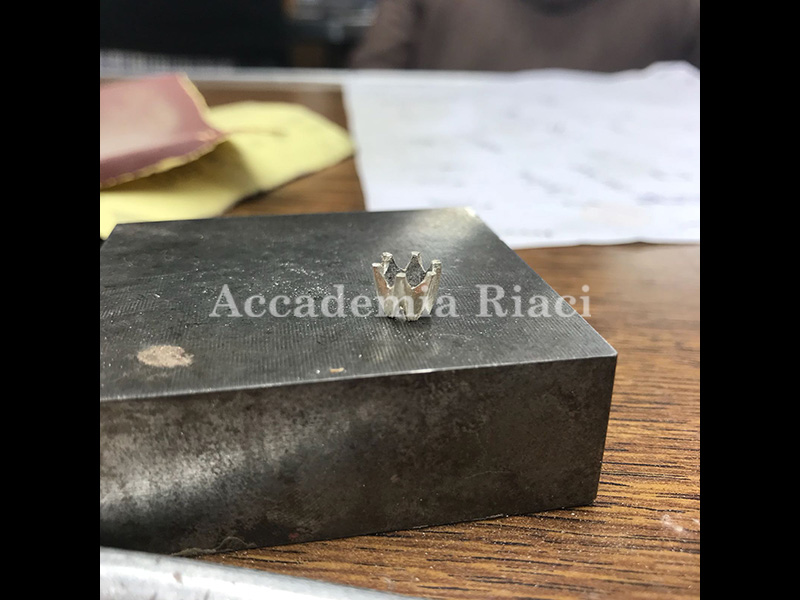 Continuing from previous lesson, I worked on the solitaire ring. The crown is almost complete, further polish and refinement is needed before soldering.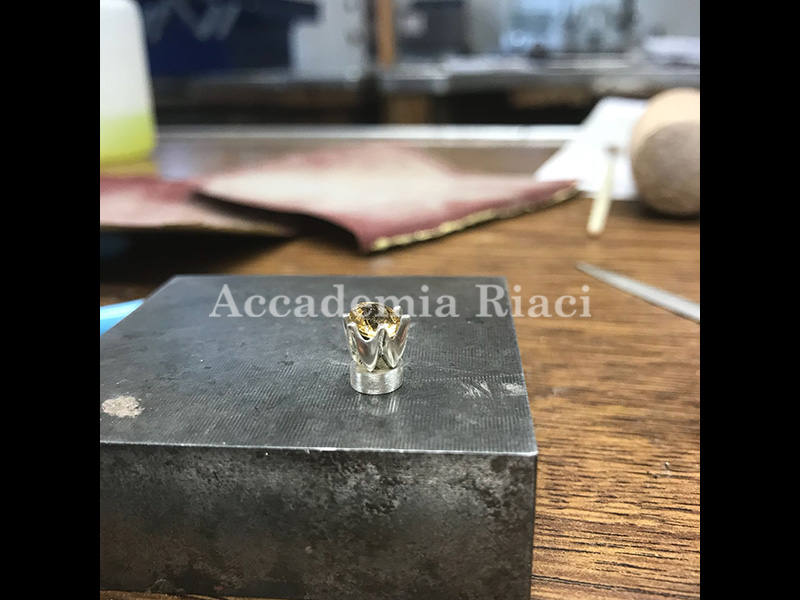 Here I have already soldered the bottom piece to the crown. This will then be attached to the ring. The crown took me such a long time to do but it is satisfying to see it completed!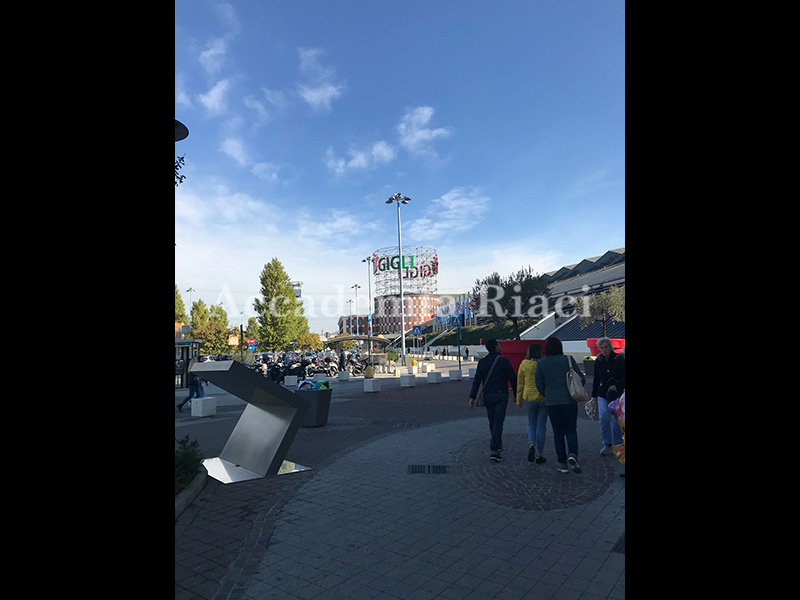 After school , me and my roomate went to I Gigli to do some winter shopping as the weather is turning colder. It is a 1 hour bus ride away from our house, near to Prato.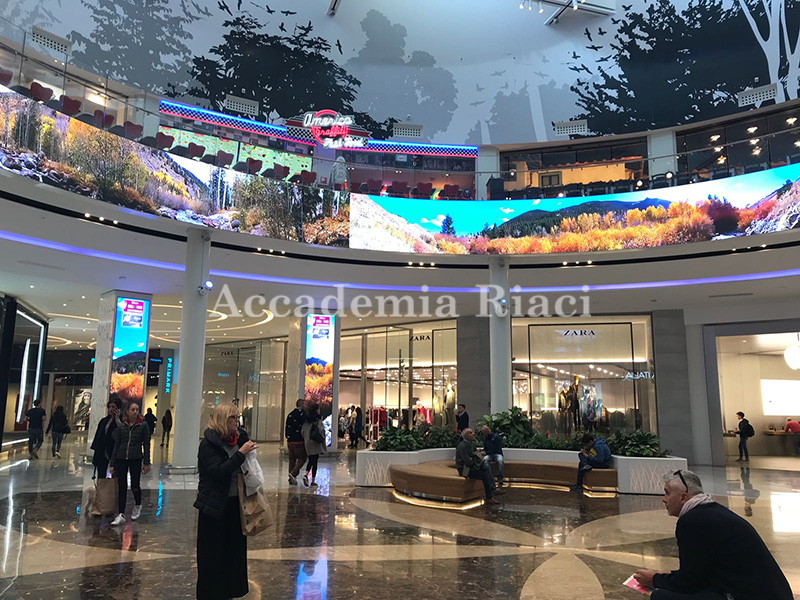 I was very excited to see a shopping mall that is very much like the ones in Singapore. With many fashion brands to shop from, I ended up with many shopping bags full of clothes!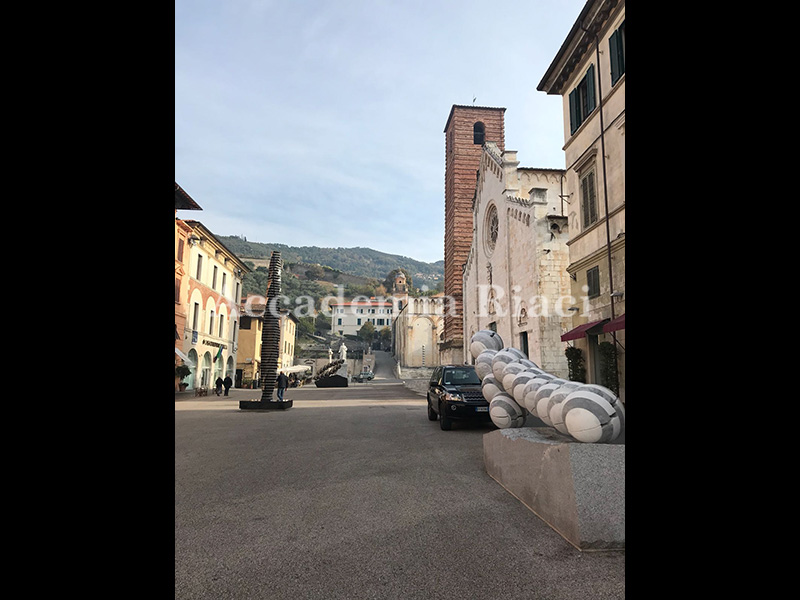 As Novemeber 1st is a public holiday, my roomate and I went to Pietrasanta as she is about to start her internship soon and would like to visit the restraunts on her list.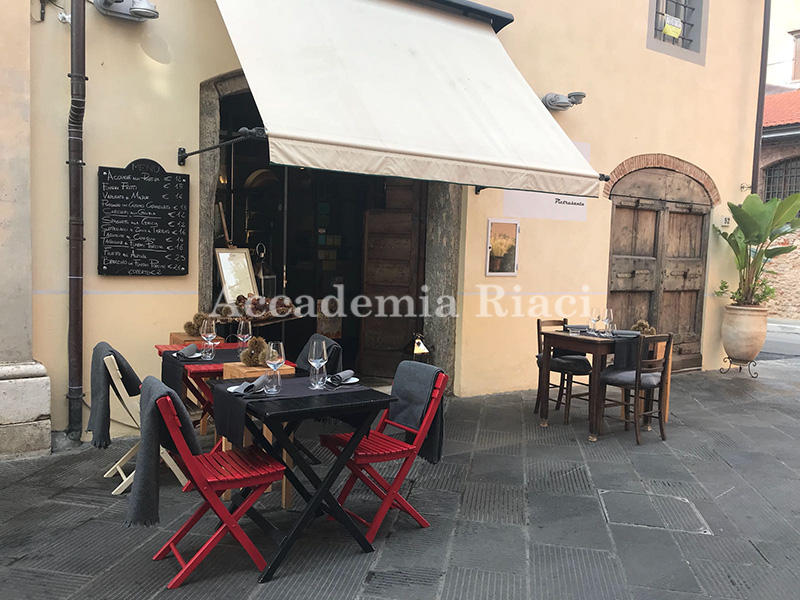 It is a nice quiet town with many art galleries and contemporary restuarants. We had lunch at the restaurant and since we had a lot of time, we decided to also visit Lucca.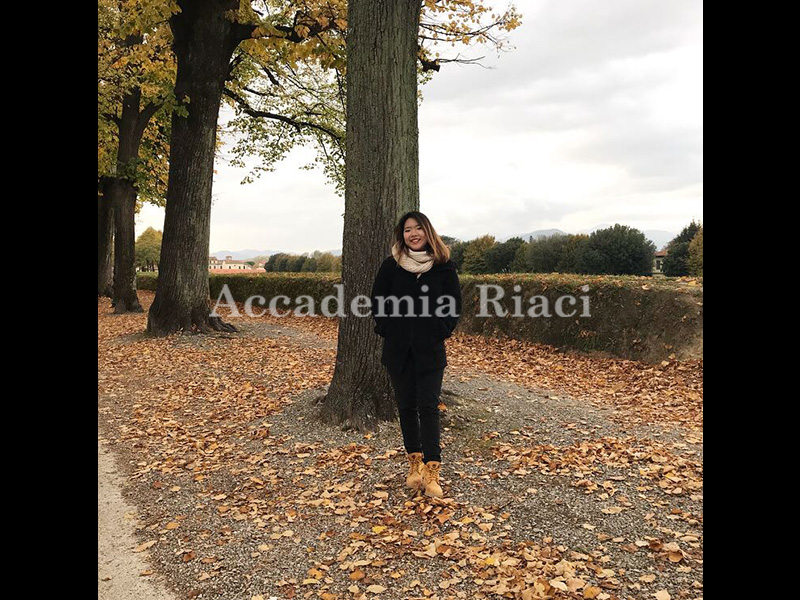 Lucca has got to be one of my favourite places in Tuscany as the autumn trees line the city walls. We walked around Lucca for 20mins before going in to explore the city.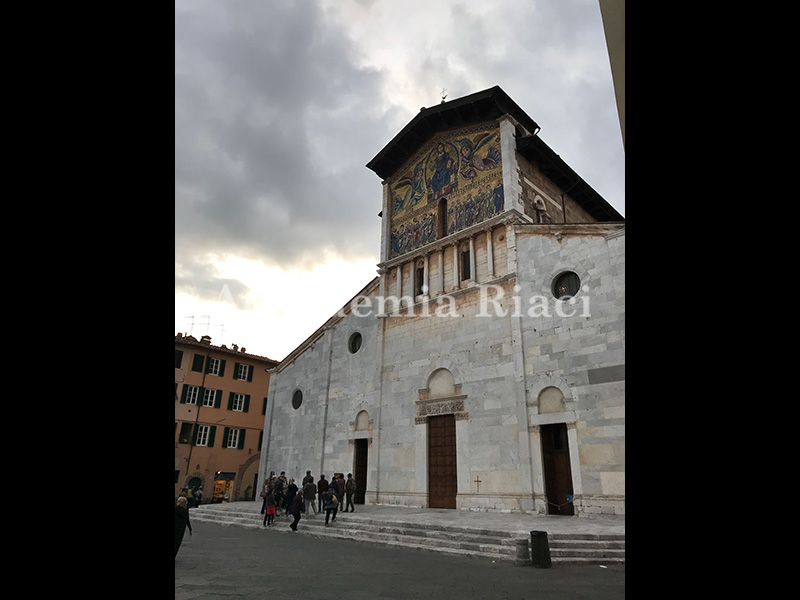 As lovely as it is on the outside, Lucca is such a charming city with many churches. We had dinner in Lucca soon after as the sky quickly became dark. I would love to visit Lucca soon in the day to explore more!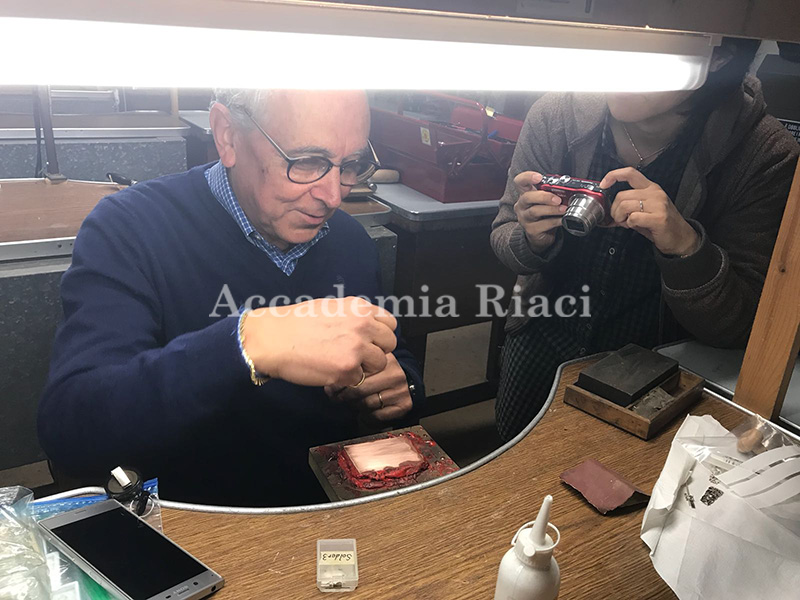 I had my first engraving class with Marco and he taught us how to properly hold the engraving tool and how to use it. We are now practicing with copper, drawing lines and curves.

My new Japanese classmate and her interpreter is watching Marco demonstrate how to place the metal in the wax. This is important so that the metal stays in place and it will be easier to engrave.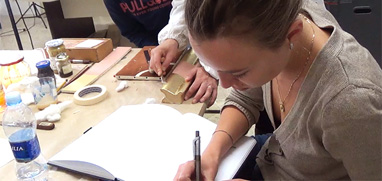 At Accademia Riaci, we are recruiting Course Reporters from our students. The students who are chosen to become Course Reporters are given 10 % of the tuition as their scholarship fee.
The Reporters who have submitted excellent reports will have his or her profile posted on our school website for the next 5 years as an alumnae and will be able to connect with their business chancesafter their graduation.