Accademia Riaci
Student Reports
Read all class reports from our students!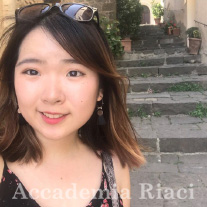 Reporter
Celine Goh Sining
Nationality: Singaporean
Course: Jewelry Making
Program: One-Year Course
Period: Sep. 4, 2017 – May. 4, 2018
Celine studied Fashion in Singapore and took a module in Jewellery Making and Design. She then found her passion in it and entered the Accademia Riaci Art Competition and was lucky enough to be selected.
She now studies Jewellery Making in the One Year Course and hopes to pursue her career in this field as a Jewellery Designer and Maker.

シンガポールでファッションを学び、ジュエリー制作とデザインの短期課程を受けました。そこでジュエリー作りに魅了され、アカデミアリアチのコンペティションに応募し、受賞しました。
今はジュエリーメイキングのワンイヤーコースで学んでいて、将来はジュエリー職人、デザイナーとしてのキャリアを積みたいと思っています。
Jan. 19, 2018 | Posted in Reports, Jewelry Making , Student Reporter | Tags:Celine Goh Sining, Jewelry MakingReporter: Celine Goh Sining | Course: Jewelry Making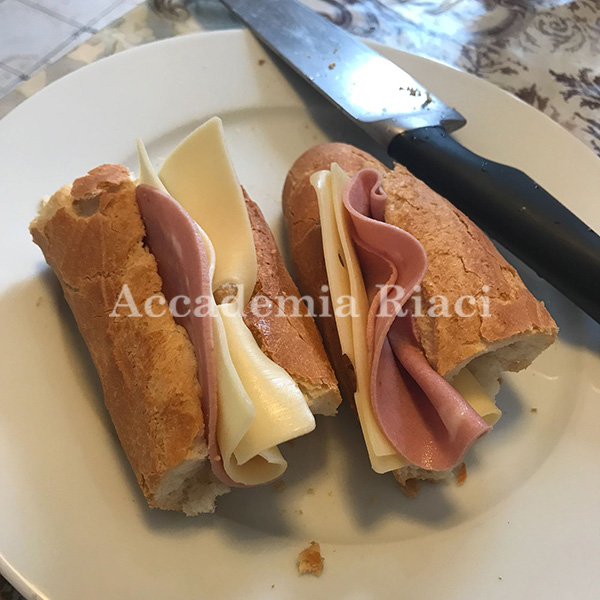 I start off the week with home made breakfast. Bought freshly from the baker and added ham and cheese. With fresh ingredients, breakfast tastes better here. I enjoy going to buy fresh ingredients at the supermarket during my free time.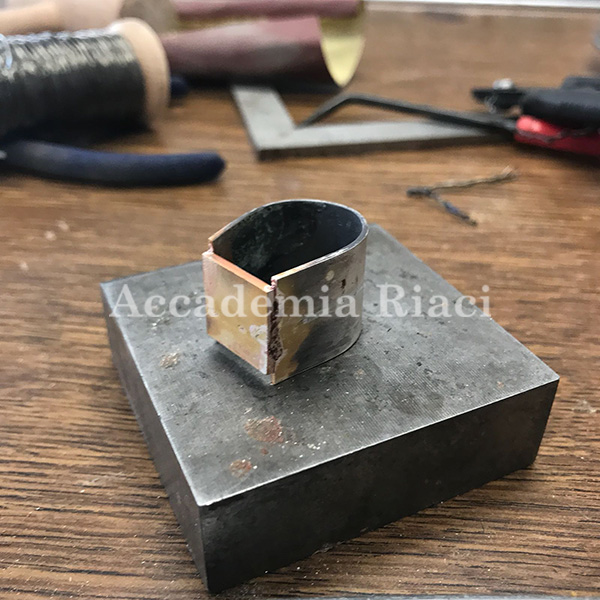 On Monday, I started on a new ring. This time the ring is much more difficult to make as it composes of 4 parts that suppose to fit exactly. This is the most challenging project I have done and I put my skills to the test.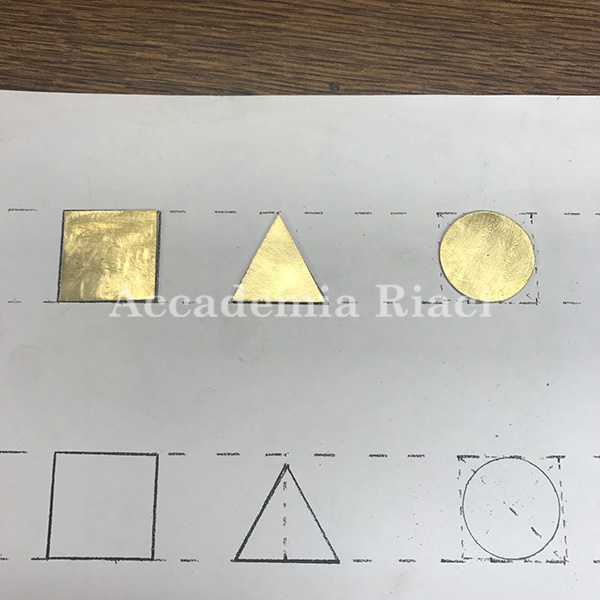 As practice, I was suppose to cut out shapes that are of the same height and size. Then file it perfectly into square, triangle and circle. This took me some time as it is hard to perfectly get the exact measurements.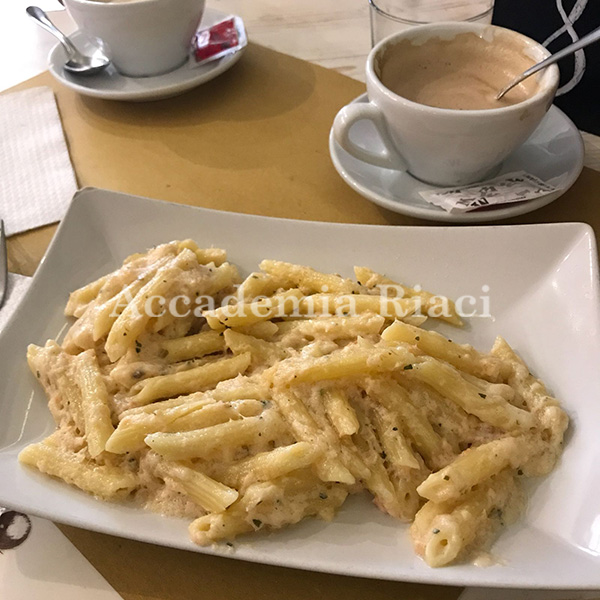 Lunch break at my favourite pasta place. I had Salmon Pasta with Cappucino. A simple but tasy meal goes a long way and I have adopted the caffine lifestyle in Italy!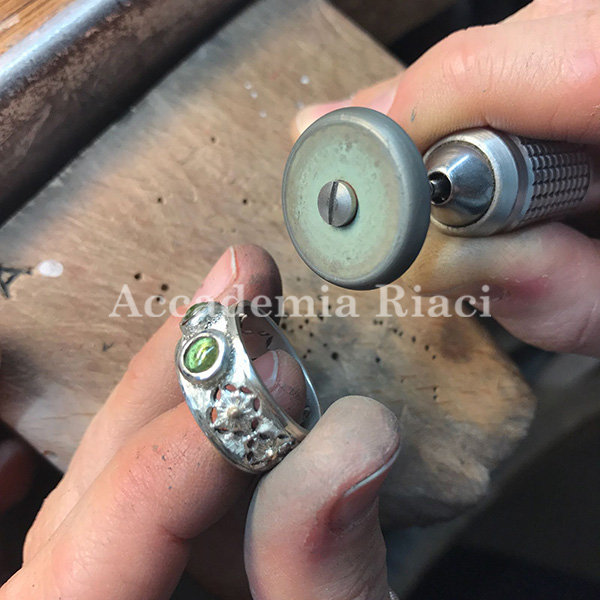 This is work in progress by my interpreter Constance. She makes beautiful rings and she is finishing up one of her rings for a client. I hope to be able to create pieces like these soon!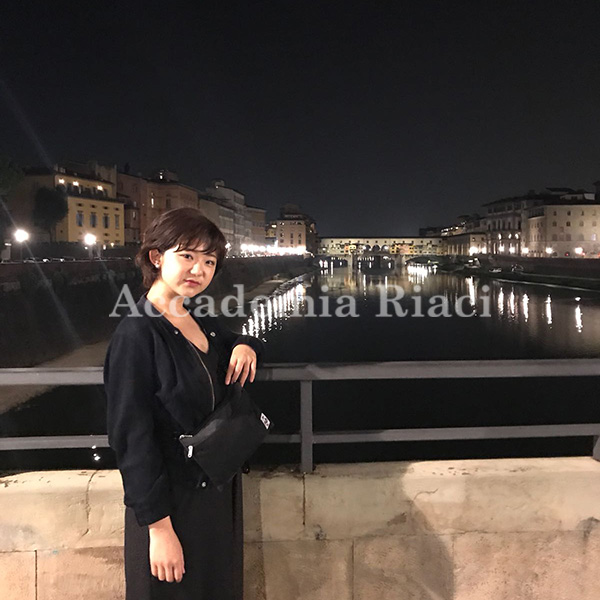 My roomate Moe's last night here in Florence. We decided to have dinner at night and enjoy the nice view of Florence's Ponte Vecchio to commemorate her last day here. I will miss her dearly and look forward to meeting her in Japan!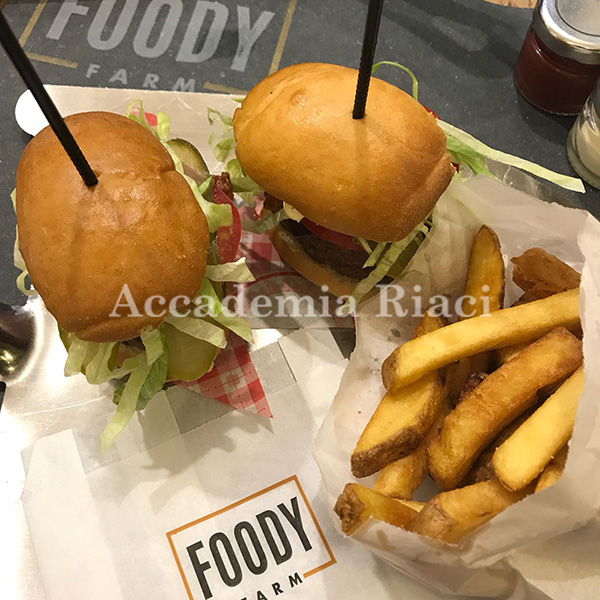 We ate at Foody Farm and had really yummy burgers with fries. The restaurant had a nice ambience, the food was great and so was the company. I am sad that this is my last meal with Moe in Florence.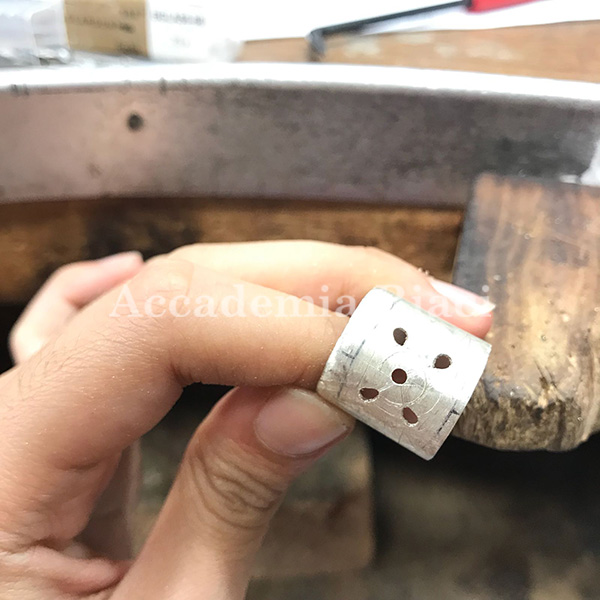 This is the detail of the underside of my ring. As a hole is needed before soldering the bottom and top part together, this is the design I created. It is super challenging to cut out this part but I managed to finish it without messing it up.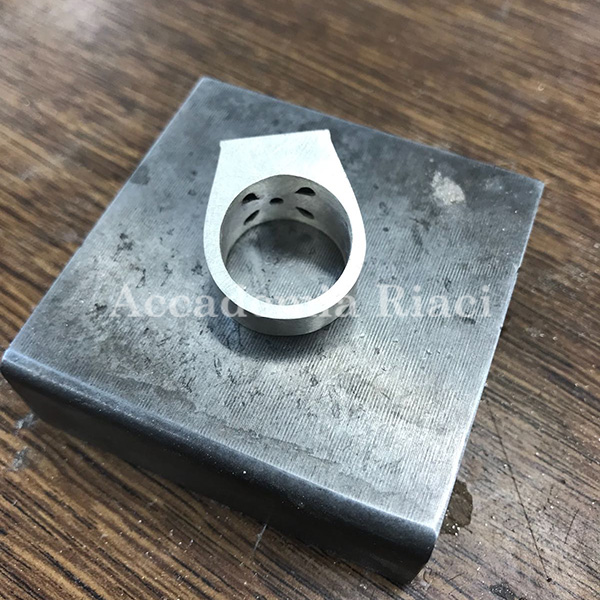 After one week, I have finally finished the ring! A sigh of relief as there were many times I thought I would have to redo it. I cannot wait to engrave it and wear it!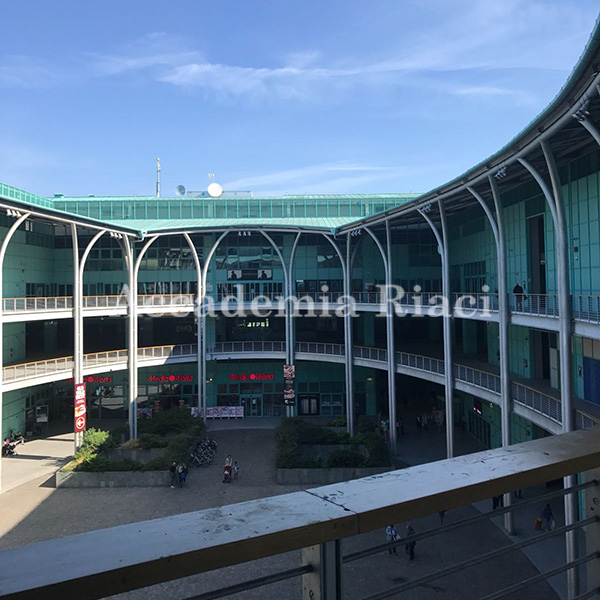 One of the days I also went to San Donato Shopping mall. It is 15minutes away from the city center and we wanted to watch a movie but it was only in Italian so decided not to. We walked around the area and headed back.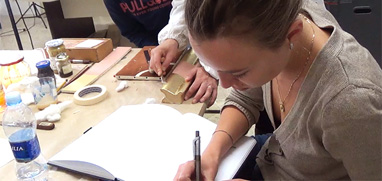 At Accademia Riaci, we are recruiting Course Reporters from our students. The students who are chosen to become Course Reporters are given 10 % of the tuition as their scholarship fee.
The Reporters who have submitted excellent reports will have his or her profile posted on our school website for the next 5 years as an alumnae and will be able to connect with their business chancesafter their graduation.