Accademia Riaci
Student Reports
Read all class reports from our students!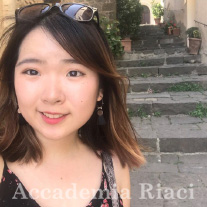 Reporter
Celine Goh Sining
Nationality: Singaporean
Course: Jewelry Making
Program: One-Year Course
Period: Sep. 4, 2017 – May. 4, 2018
Celine studied Fashion in Singapore and took a module in Jewellery Making and Design. She then found her passion in it and entered the Accademia Riaci Art Competition and was lucky enough to be selected.
She now studies Jewellery Making in the One Year Course and hopes to pursue her career in this field as a Jewellery Designer and Maker.

シンガポールでファッションを学び、ジュエリー制作とデザインの短期課程を受けました。そこでジュエリー作りに魅了され、アカデミアリアチのコンペティションに応募し、受賞しました。
今はジュエリーメイキングのワンイヤーコースで学んでいて、将来はジュエリー職人、デザイナーとしてのキャリアを積みたいと思っています。
Aug. 23, 2018 | Posted in Reports, Jewelry Making , Student Reporter | Tags:Celine Goh Sining, Jewelry MakingReporter: Celine Goh Sining | Course: Jewelry Making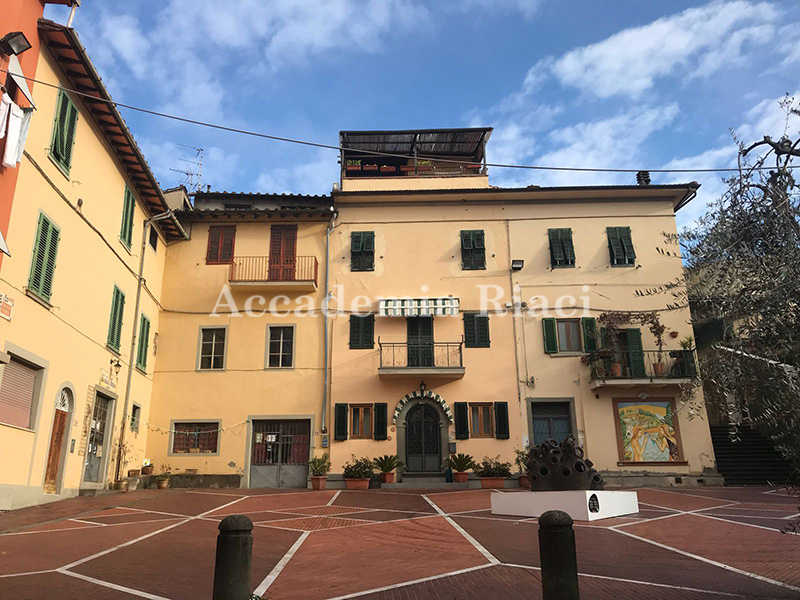 For the Art stage, we went to Montelupo for the Ceramic Museo tour. It was around 20 minutes by train and that day the weather was really cold but it didn't stop us from enjoying the scenery.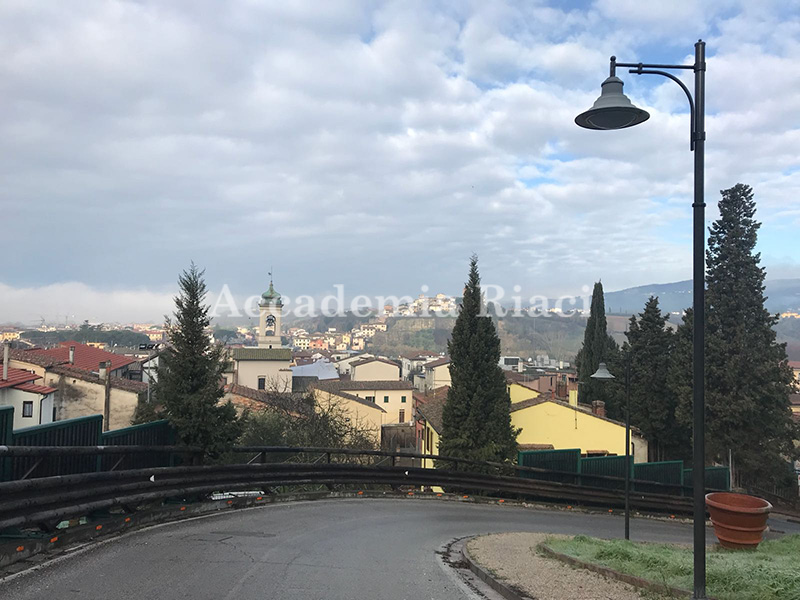 The Ceramic Museo is located 10minutes walk away from the train station and we passed by many ceramic shops and every house has got a number plate in ceramic.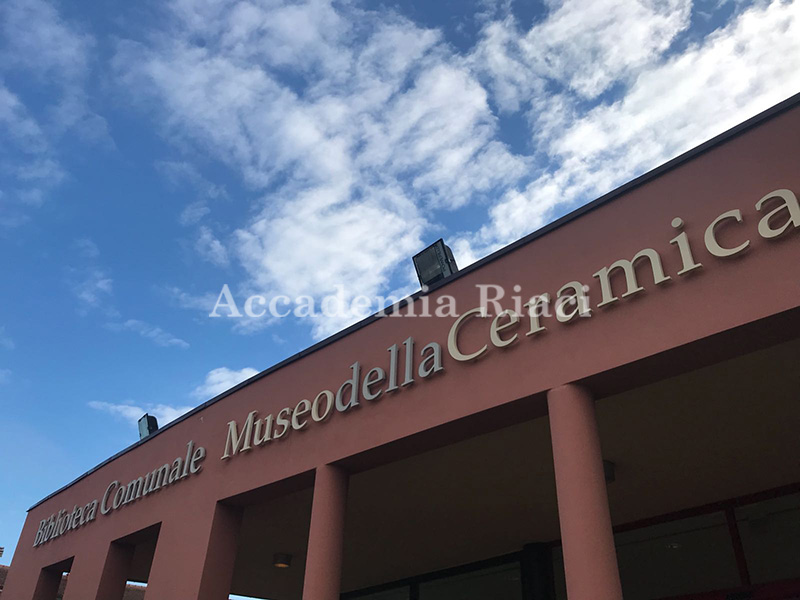 The tour was guided by Miss Daniela and it was very interesting since it talked a lot about the history of Florence and how ceramics from Montelupo became famous.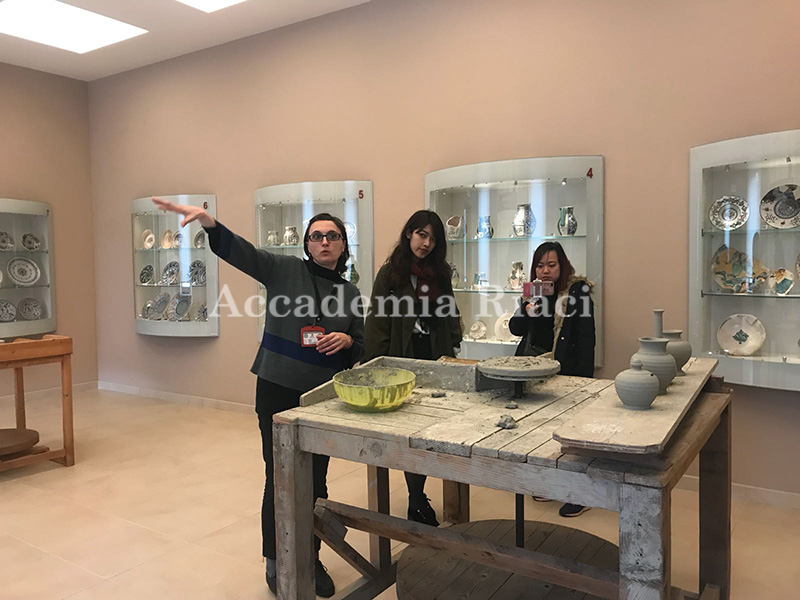 The Museum has two floors, curated according to the era and theme. She explained that in different time periods, there are different ways in which ceramics was made.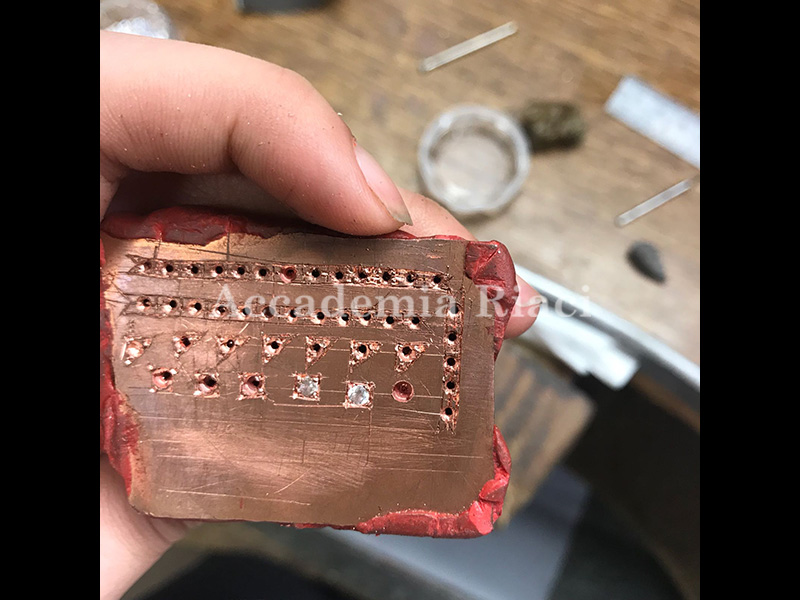 On Monday for stone setting class, we practiced setting with cubic zirconia, artificial gems. It was much easier to set with the gems compared to just the metal.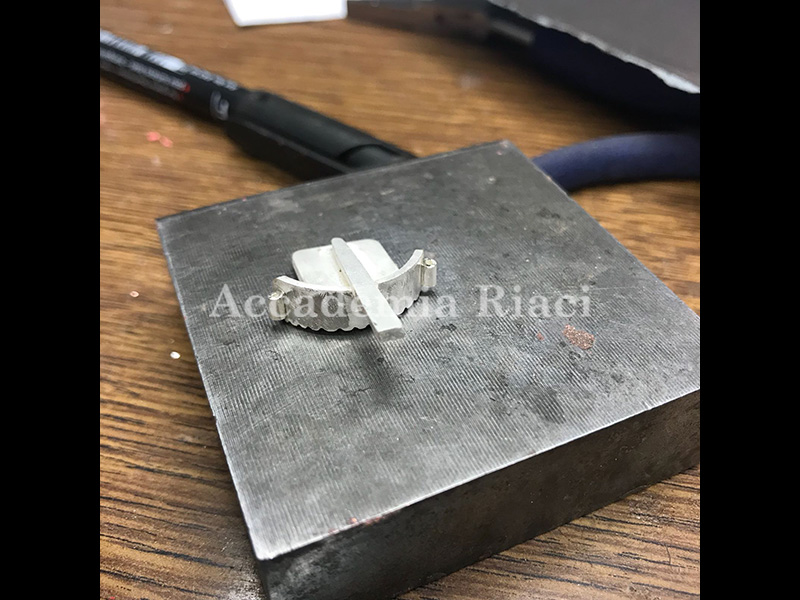 I have also finish soldering the clasp and it is ready for sandpaper and the final touches. This necklace clasp is for sure the hardest project I have worked on.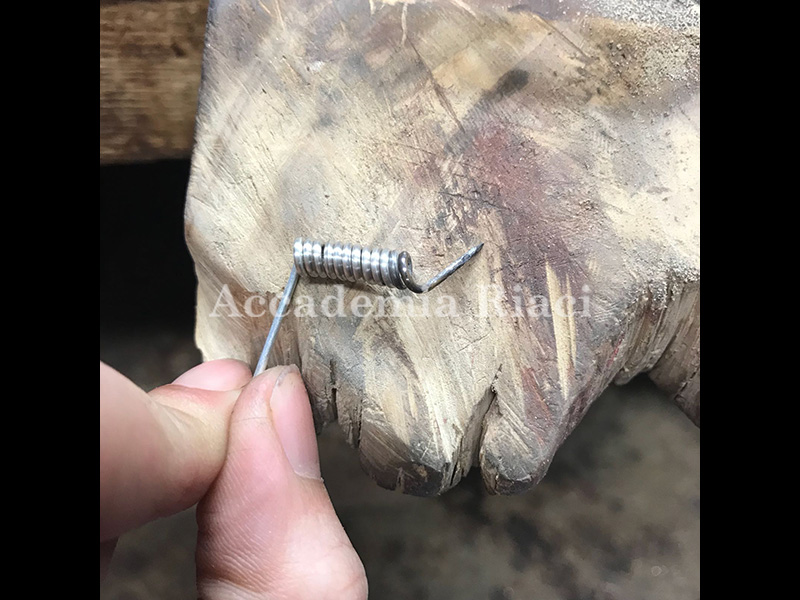 To make a jumpring, a long round wire is bended into this spring like form, then cut in the middle using the jeweller's saw. This is new for me as usually I would buy ready made jumprings.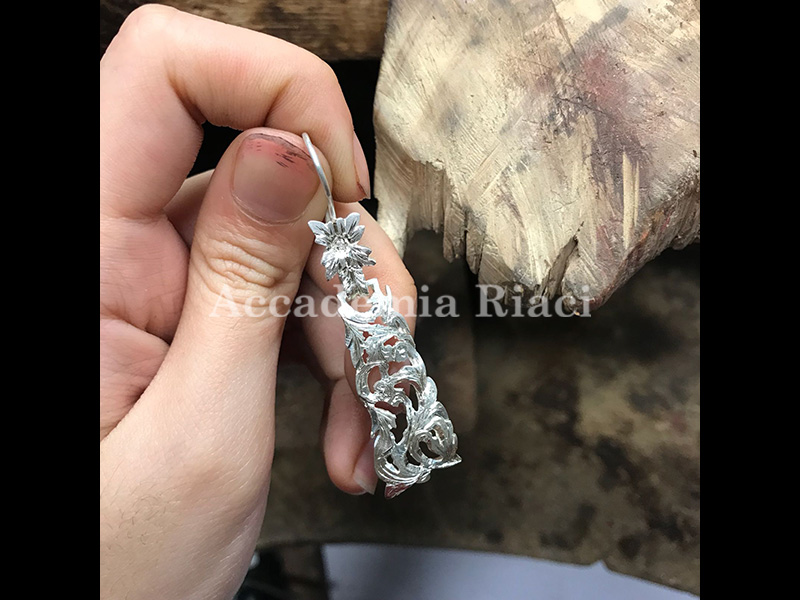 During Engraving class, I have finished my earrings and am very satisfied with the results. Engraving started off really bad for me as it was difficult to control but after practice, I got the hang of it and manage to do it well.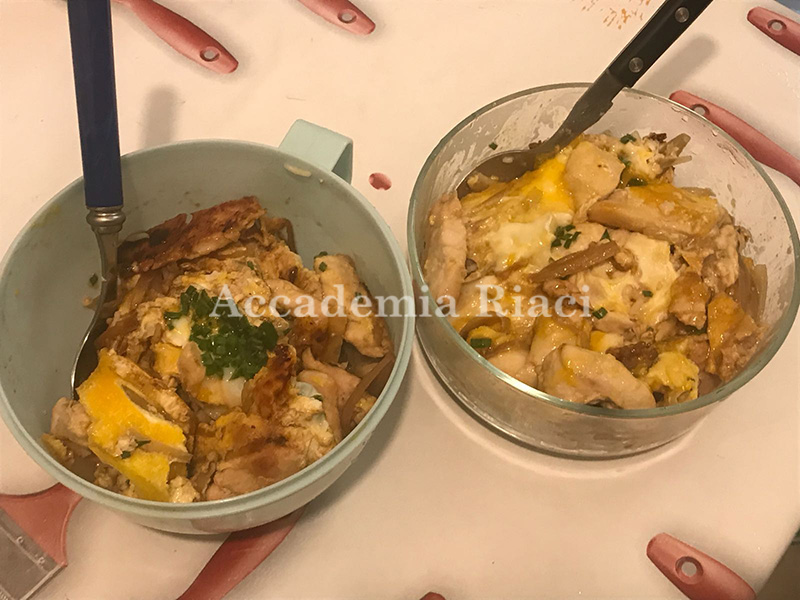 One of the days, my friend came over to cook for me as I was craving Japanese food. She cooked katsu-don and it was really yummy!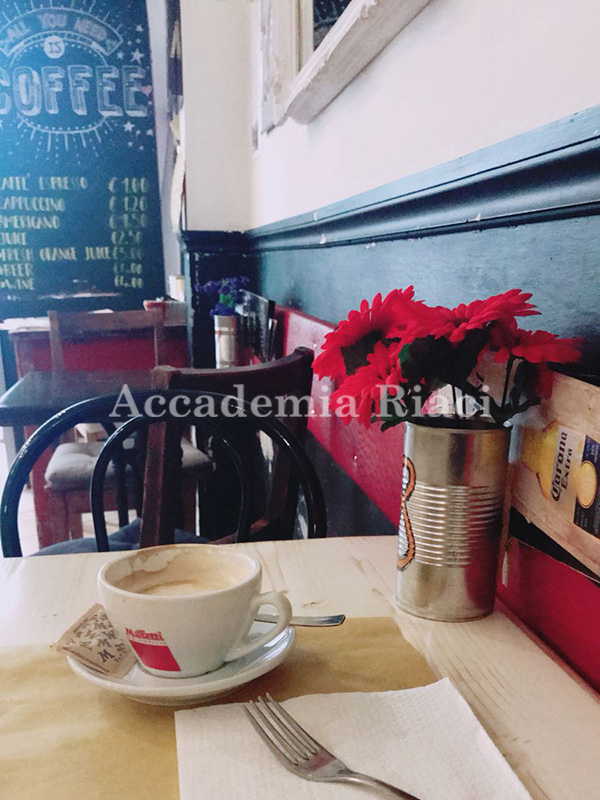 At the end of a busy school week, I just love to chill with a cup of cappucino and pasta. As of now, I feel a little sad that school is going to end soon and for the remaining days I will definitely want to live each day to the fullest!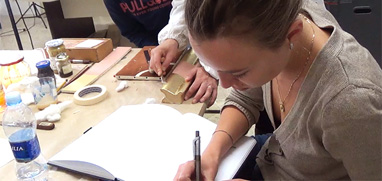 At Accademia Riaci, we are recruiting Course Reporters from our students. The students who are chosen to become Course Reporters are given 10 % of the tuition as their scholarship fee.
The Reporters who have submitted excellent reports will have his or her profile posted on our school website for the next 5 years as an alumnae and will be able to connect with their business chancesafter their graduation.