Accademia Riaci
Students' Blog
Up-to-date report from one of our students!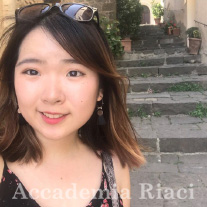 Reporter
Celine Goh Sining
Nationality: Singaporean
Course: Jewelry Making
Program: One-Year Course
Period: Sep. 4, 2017 – May. 4, 2018
Celine studied Fashion in Singapore and took a module in Jewellery Making and Design. She then found her passion in it and entered the Accademia Riaci Art Competition and was lucky enough to be selected.
She now studies Jewellery Making in the One Year Course and hopes to pursue her career in this field as a Jewellery Designer and Maker.

シンガポールでファッションを学び、ジュエリー制作とデザインの短期課程を受けました。そこでジュエリー作りに魅了され、アカデミアリアチのコンペティションに応募し、受賞しました。
今はジュエリーメイキングのワンイヤーコースで学んでいて、将来はジュエリー職人、デザイナーとしてのキャリアを積みたいと思っています。
Mar. 30, 2018 | Posted in Jewelry Making, Blog , Student Reporter | Tags:Celine Goh Sining, Jewelry Making | Language:


Reporter: Celine Goh Sining | Course: Jewelry Making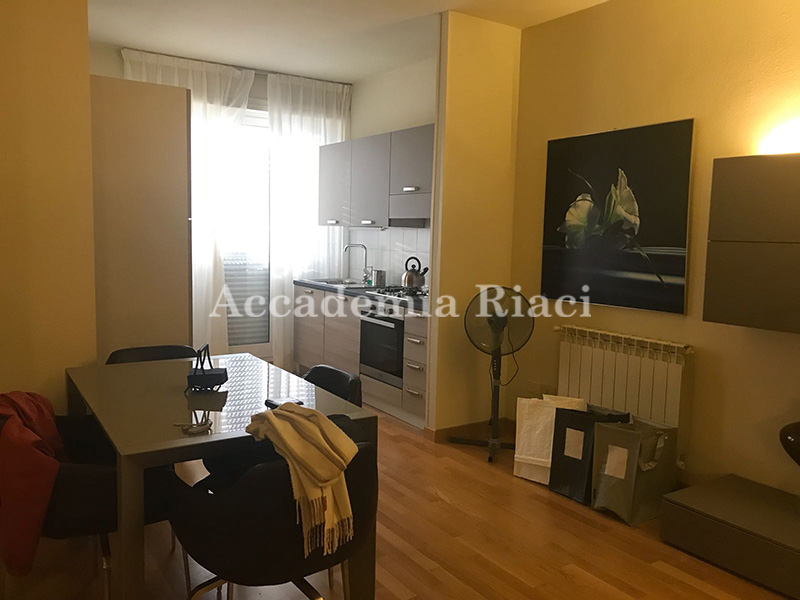 During the weekends I helped my roomate to move her luggages to Lucca. She is going to intern in a restaurant in Lucca and I was invited to stay over for a night . This is her airbnb for the moment.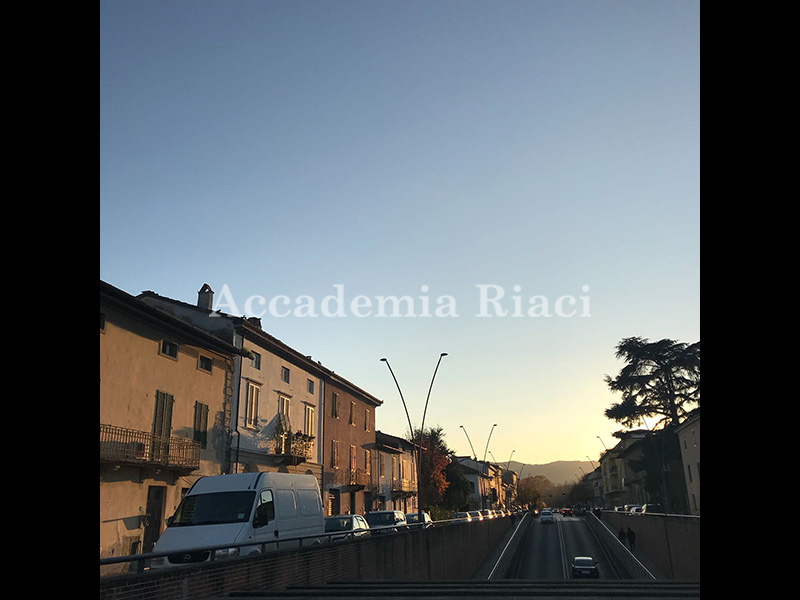 The airbnb is located on the outside walls of Lucca and I really love how peaceful and serene it is here. The sunset is breathtaking and I wish I could go over more often!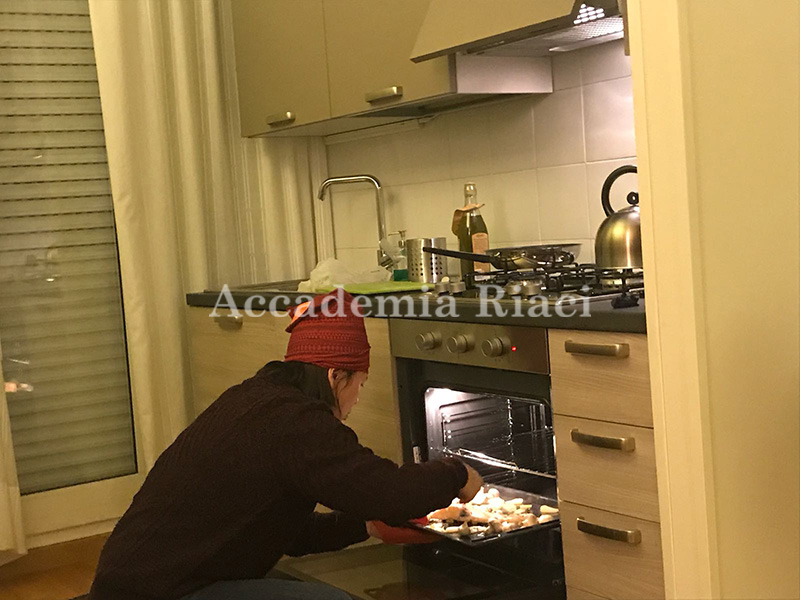 We went to the supermarket to buy ingredient for dinner and lucky me, the chef did all the cooking. It is very interesting for me to watch her cook as I hardly ever cook at home.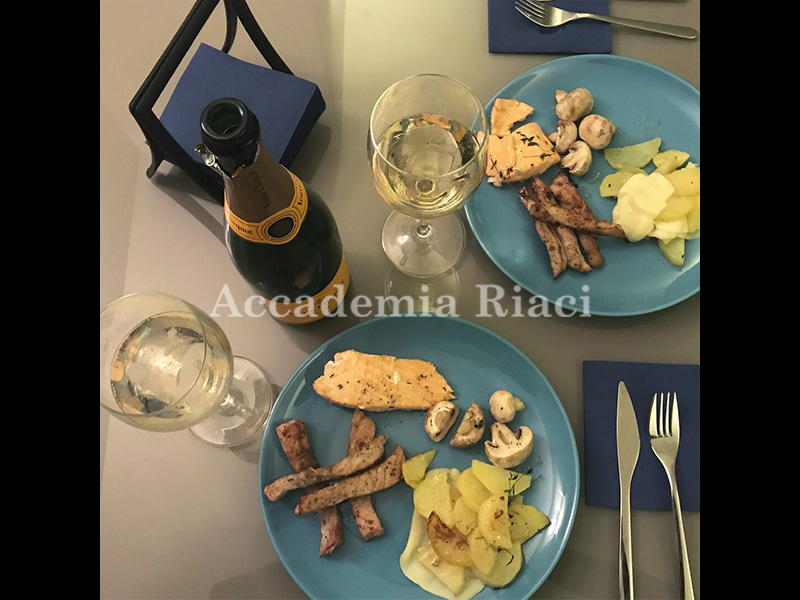 We had baked salmon and pan fried pork with potato and mushrooms and poped a champagne to celebrate the successful move. Dinner tasted amazing and I was really sad that I can no longer taste her cooking.

The next day we visited a famous dessert shop in Lucca and had gelato and tiramisu before I went back to florence. This shop has so much cakes and chocolates that I couldn't decide what to eat!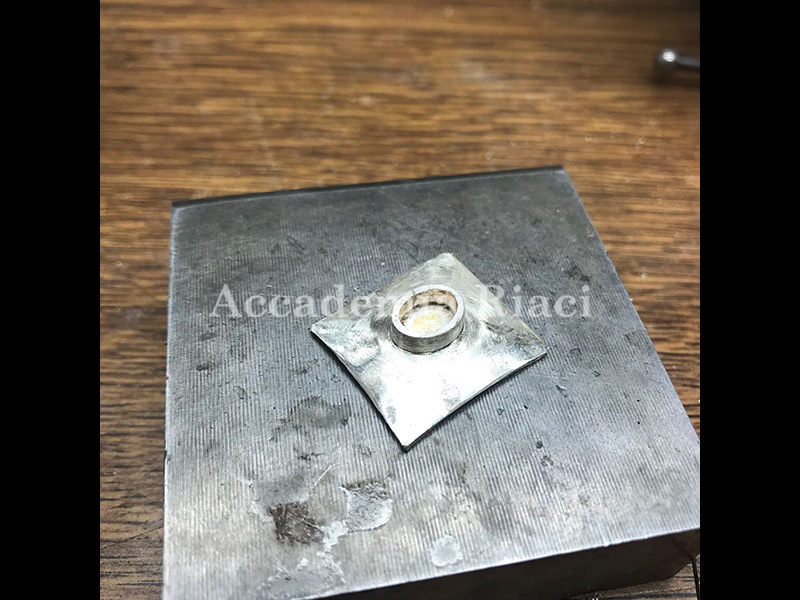 I started off my school week with a new project, this time it is a bezel set oval stone with a halo of smaller stones.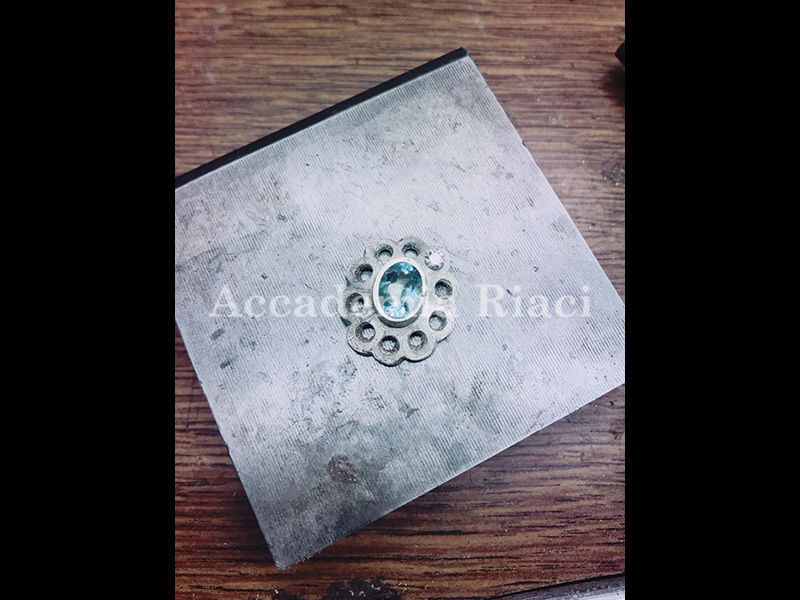 This is how it looks like after cutting and putting the stones in to measure. I look forward to seeing this piece come to life, especially cause the blue topaz looks beautiful with the white cubic zirconias.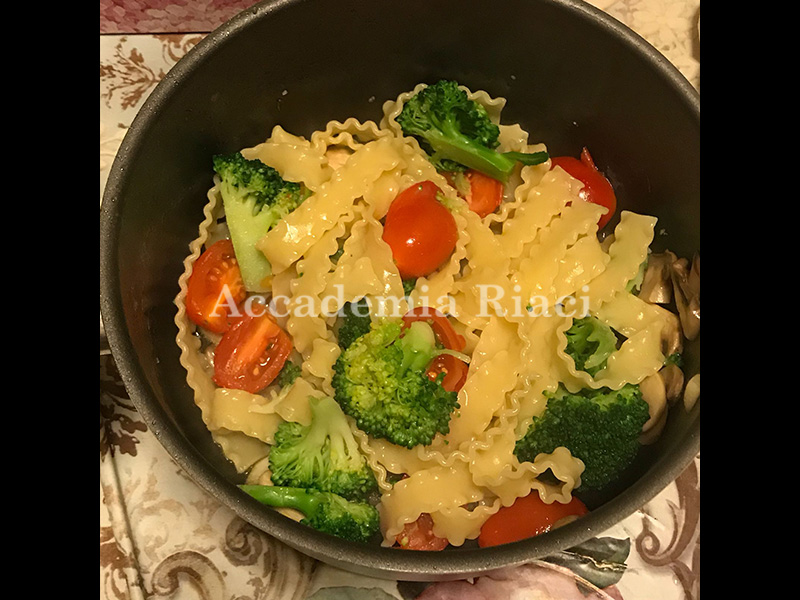 As my roomate is no longer around to cook for me, I cooked something simple for dinner. It turned out better than I have expected and maybe because I was with my roomate for such a long time!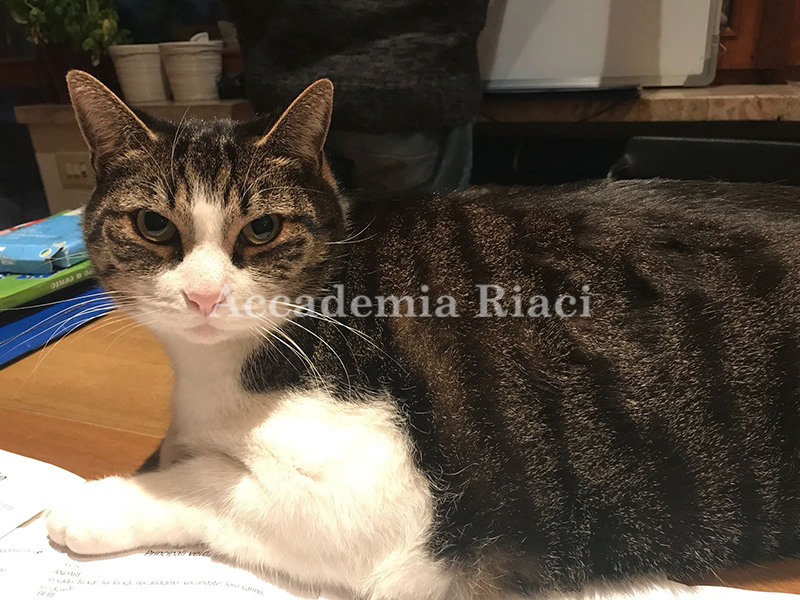 During my Italian class, my teacher's cat jumped on the table and sat on my book and I manage to capture this shot of him looking angrily at me. Italian is not difficult to learn but for me it is so hard to pronunciate since I would read it in English. But, I am working on it!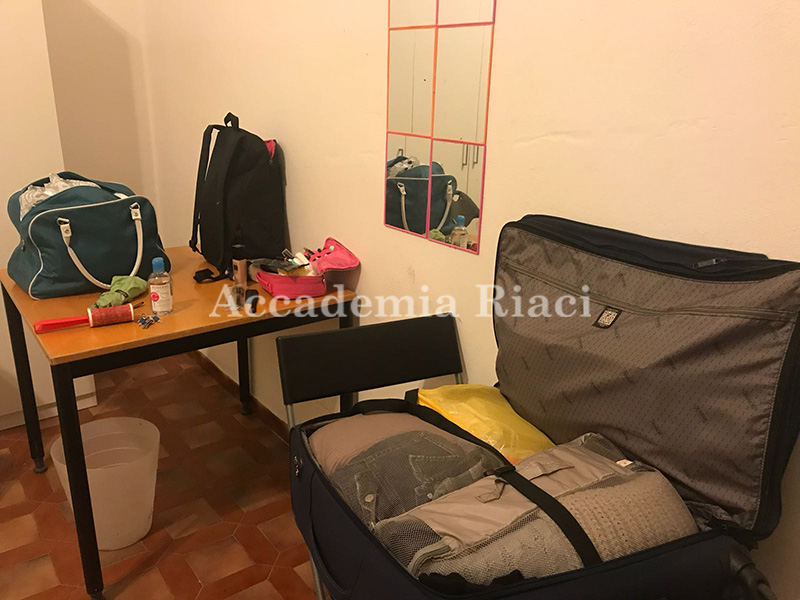 Thid week, I will be shifting house and it was such a hectic week for me. Packing all my stuff and trying to fit it into my luggage was so hard. Hopefully after I mov, I will have more time to work on my jewellery since it will be nearer to school.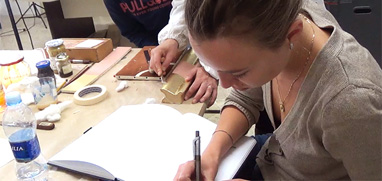 At Accademia Riaci, we are recruiting Course Reporters from our students. The students who are chosen to become Course Reporters are given 10 % of the tuition as their scholarship fee.
The Reporters who have submitted excellent reports will have his or her profile posted on our school website for the next 5 years as an alumnae and will be able to connect with their business chancesafter their graduation.