Accademia Riaci
Student Reports
Read all class reports from our students!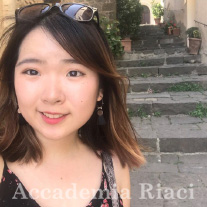 Reporter
Celine Goh Sining
Nationality: Singaporean
Course: Jewelry Making
Program: One-Year Course
Period: Sep. 4, 2017 – May. 4, 2018
Celine studied Fashion in Singapore and took a module in Jewellery Making and Design. She then found her passion in it and entered the Accademia Riaci Art Competition and was lucky enough to be selected.
She now studies Jewellery Making in the One Year Course and hopes to pursue her career in this field as a Jewellery Designer and Maker.

シンガポールでファッションを学び、ジュエリー制作とデザインの短期課程を受けました。そこでジュエリー作りに魅了され、アカデミアリアチのコンペティションに応募し、受賞しました。
今はジュエリーメイキングのワンイヤーコースで学んでいて、将来はジュエリー職人、デザイナーとしてのキャリアを積みたいと思っています。
Mar. 13, 2018 | Posted in Reports, Jewelry Making , Student Reporter | Tags:Celine Goh Sining, Jewelry MakingReporter: Celine Goh Sining | Course: Jewelry Making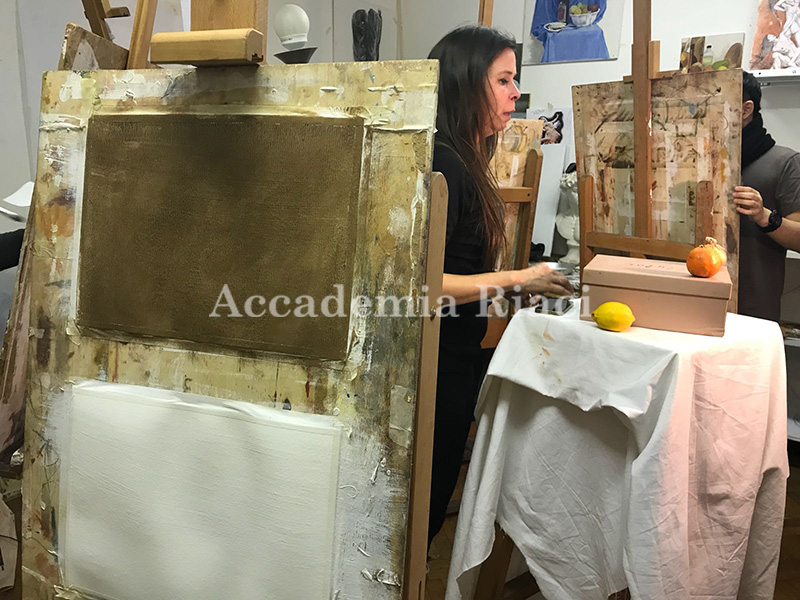 I had my first painting class and we were taught how to paint still life and make the painting interesting by changing the perspective of the object. The lesson was fun and interesting.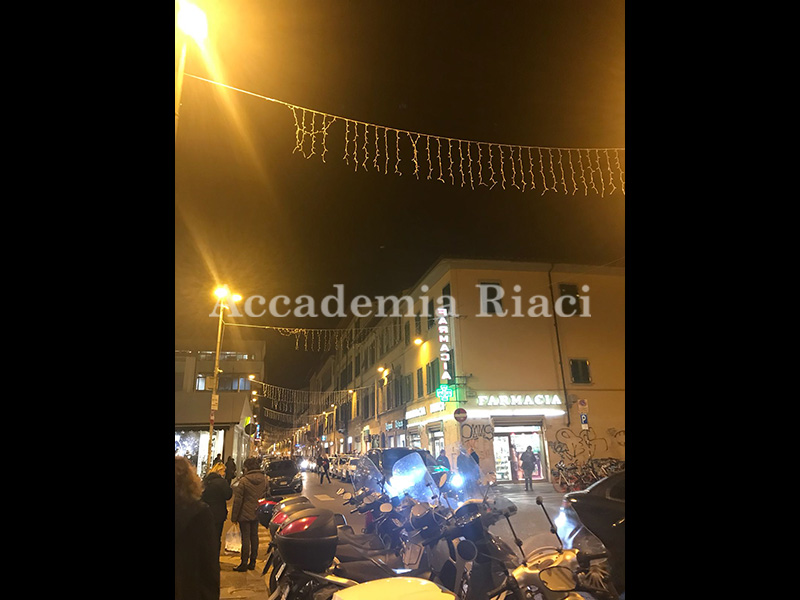 The Christmas decorations are out and the lights make it feel really festive and I cannot wait for Christmas to come! There are also many Christmas products on sale now.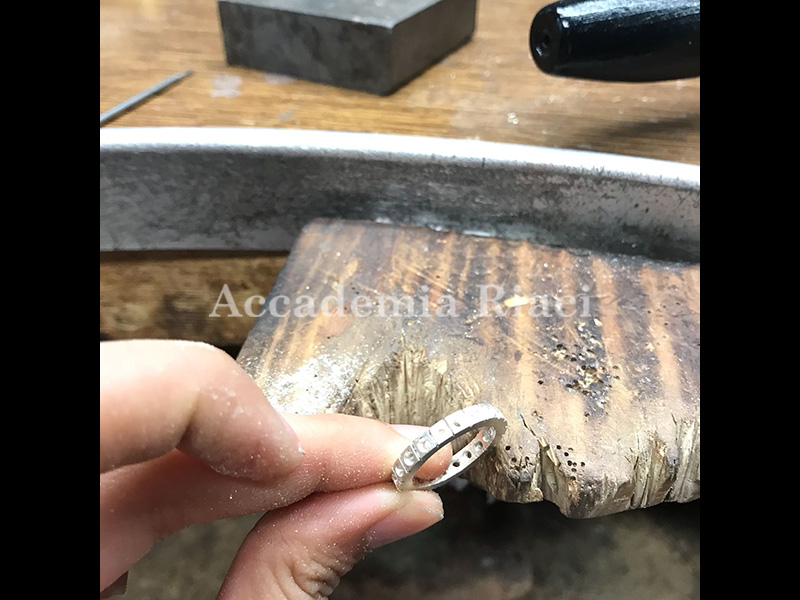 The next ring is the eternity band with stones all around the ring. This is one of my favourite designs and rings to do as it is not difficult yet takes a lot of patience.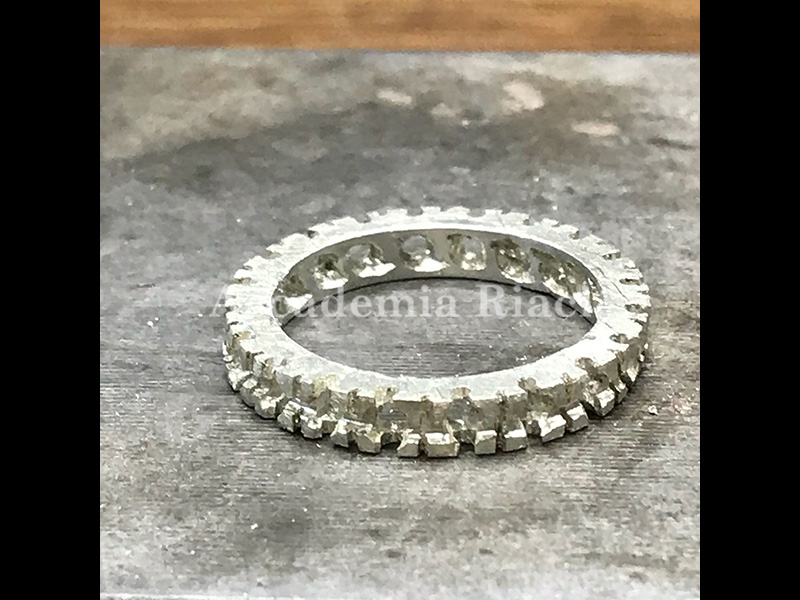 After marking and drilling the holes, this is the final piece before polishing and setting the stones.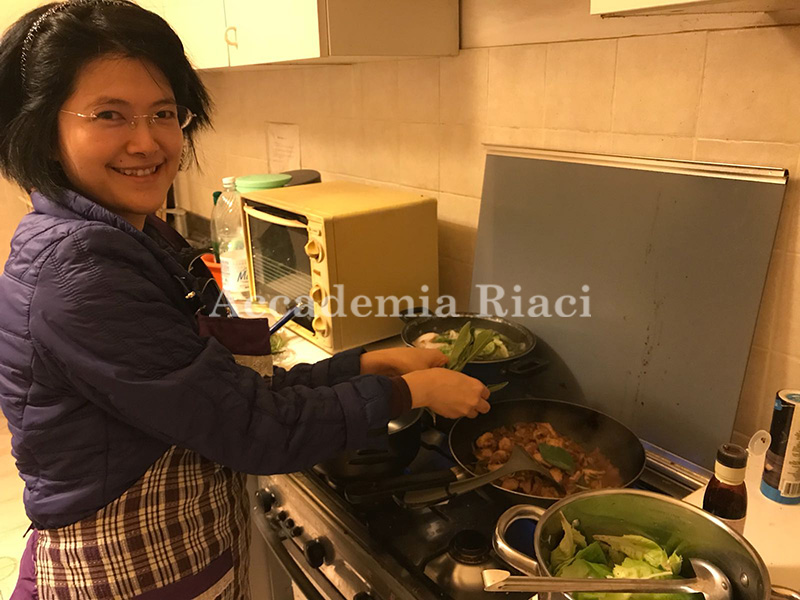 My housemate Grace is cooking today! Taiwan style food. I helped her prepare the ingredients while she does the cooking. She came here to learn Italian home cooking and she often shares recipes from her class.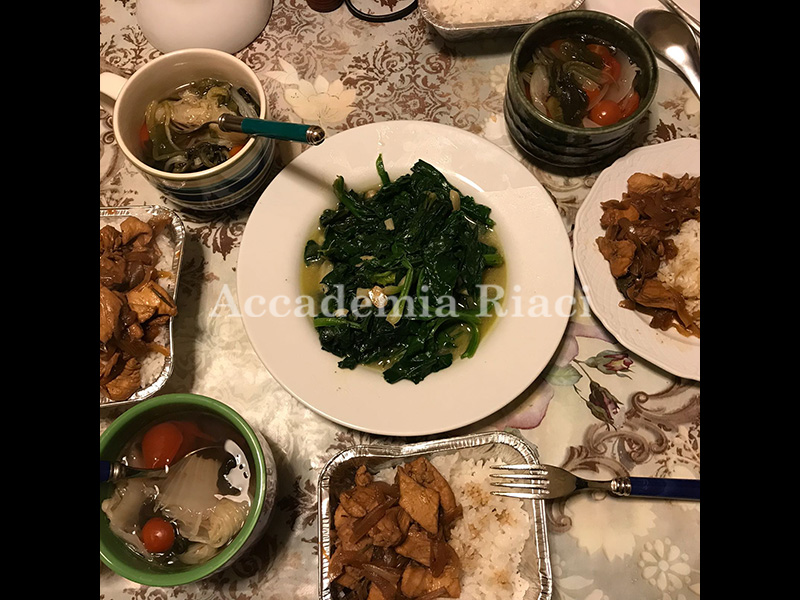 She made vegetable soup, chicken stir fried with soy sauce and balsamic vinegar and spinach. It was a hearty and filling meal and I am very grateful to eat since it has been a long time since I've had homecooked chinese food!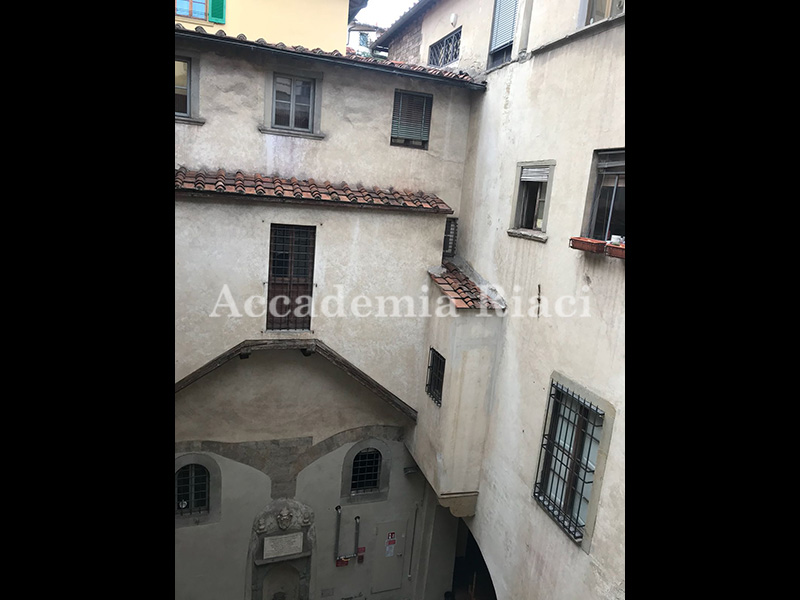 My interpreter Cony, brought me to see the quarter where the jewellery artisans do their work in studios no bigger than a bedroom. It was an eye opening experience for me.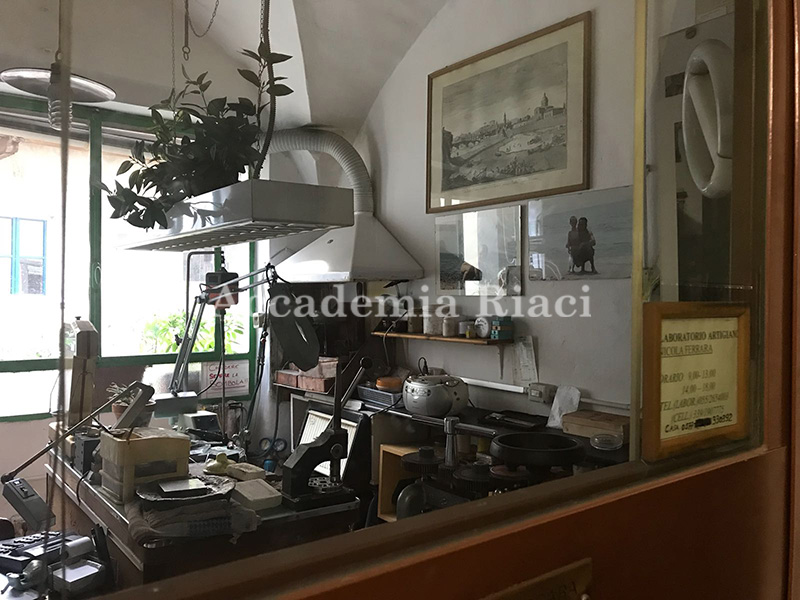 Each room there is an artisan that specializes in a particular craft. Gem setting, Enamel, plating etc. It was amazing to witness a part of history still intact in the city.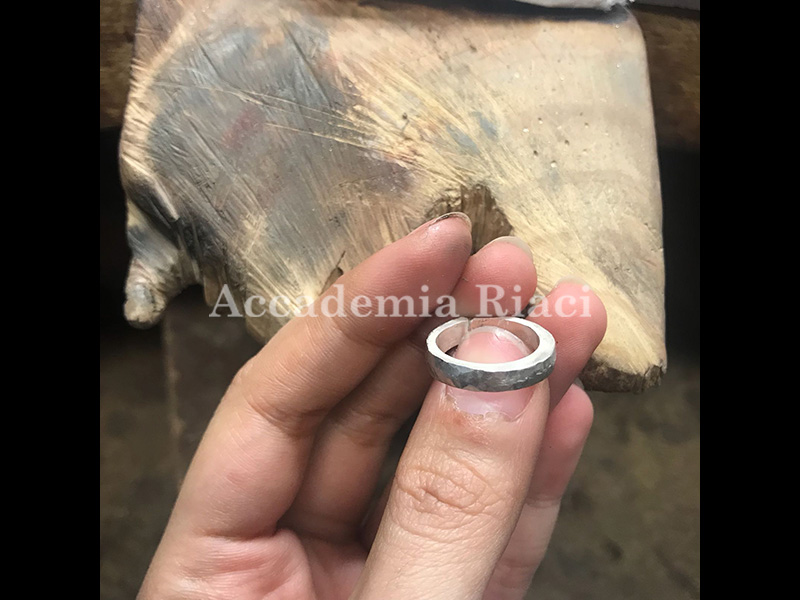 After the full eternity ring, I did another similar one which only had 5 stones. Since this is my second ring, it was done rather quickly as I was familiar with the steps.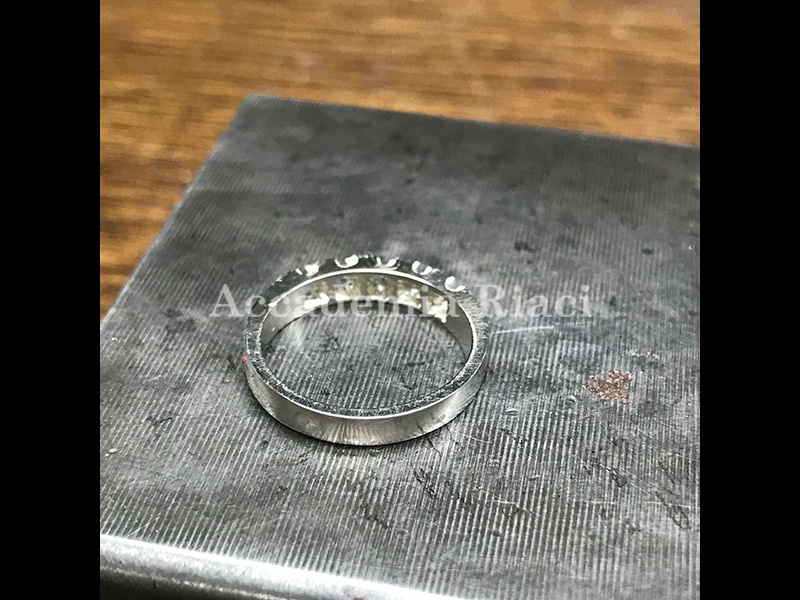 For the bottom, my teacher said that in the past, jewellery with a "designed" bottom was considered precious and beautiful. For this ring, I did a square design.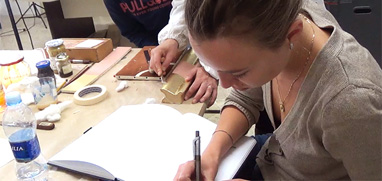 At Accademia Riaci, we are recruiting Course Reporters from our students. The students who are chosen to become Course Reporters are given 10 % of the tuition as their scholarship fee.
The Reporters who have submitted excellent reports will have his or her profile posted on our school website for the next 5 years as an alumnae and will be able to connect with their business chancesafter their graduation.