Accademia Riaci
Student Reports
Read all class reports from our students!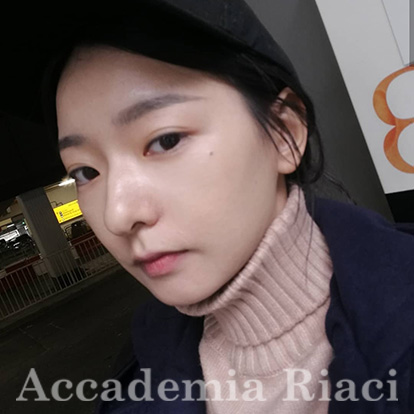 Reporter
Ashley Li Ye
Nationality: Singaporean
Course: Jewelry Design
Program: One Year Course
Period: Sep. 3, 2018 - Apr. 26, 2019
After graduating with a Diploma in business, Ashley decided to do something she likes and turns it into her career.
She has some experience in metalsmithing and precious metal Silver clay. After winning the competition hosted by Accademia Raici, she started her path in this therapeutic city, Florence.
Dec. 14, 2018 | Posted in Reports, Jewelry Making , Student Reporter | Tags:Ashley Li Ye, Jewelry MakingReporter: Ashley Li Ye | Course: Jewelry Making
We began this week by learning prospection. By drawing of rings in three views(front, side and up), we could deduce the relationship between each of them.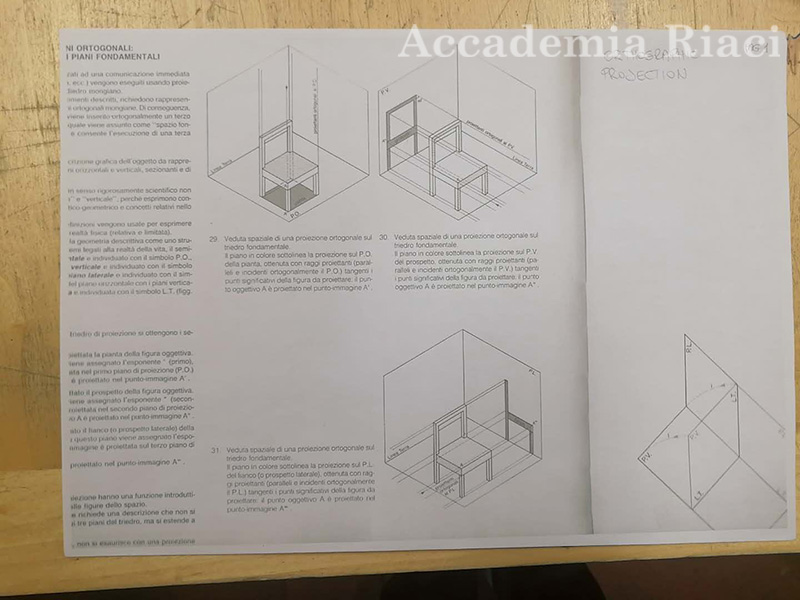 Imagine there's a chair in a transparent box, and each side of the box can be transferred onto paper.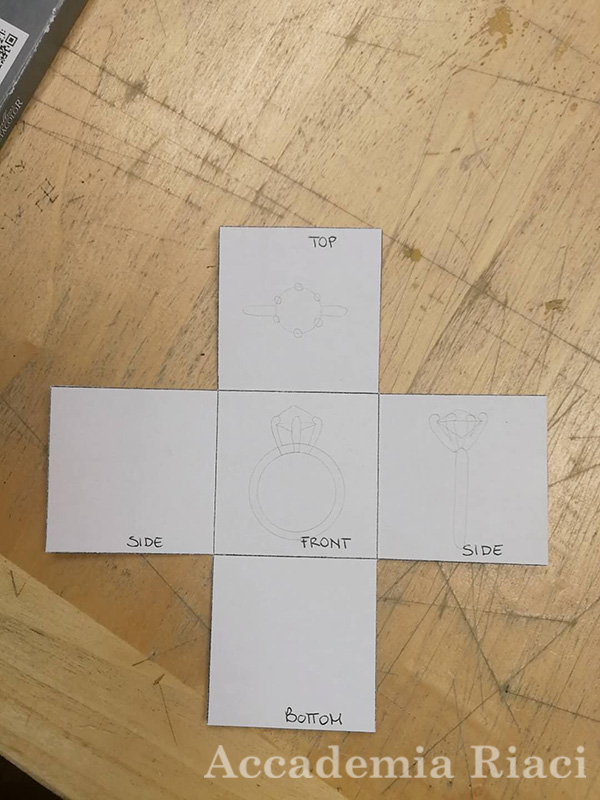 Using the same concept for picture 1, we could draw a ring for the front, side and up views. For easy understanding, instead of drawing on plain paper, the lecturer made it into a box.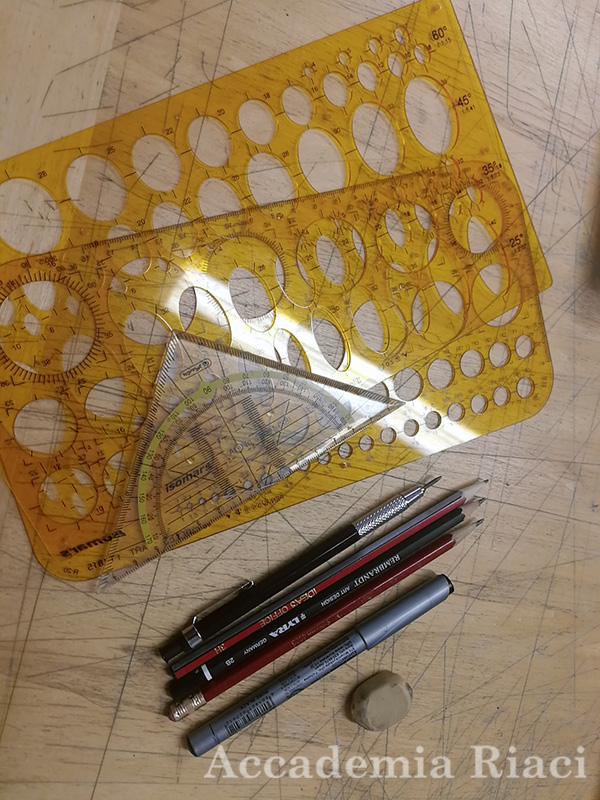 Basic tools needed for the lessons. (HB pencil,2B pencil,2H pencil.)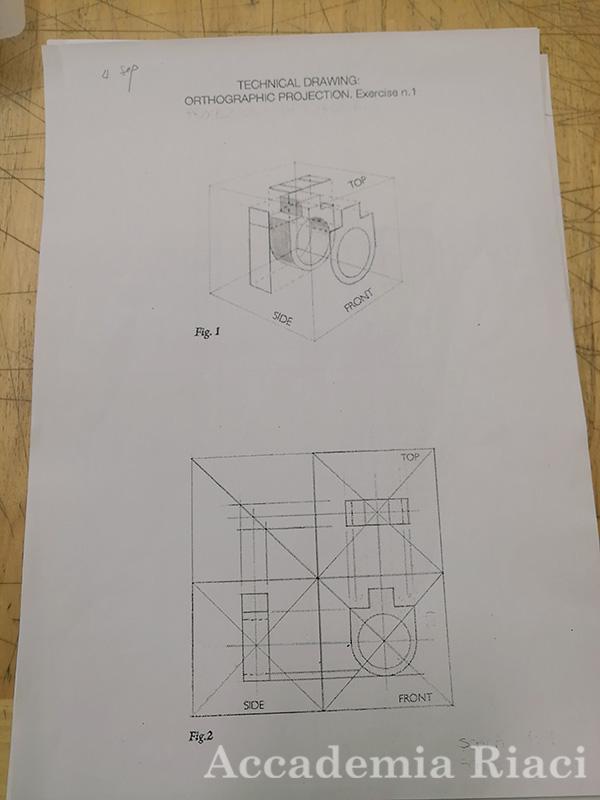 After understanding the concept, we use it in practice. Starting with technical drawing on orthographic projection.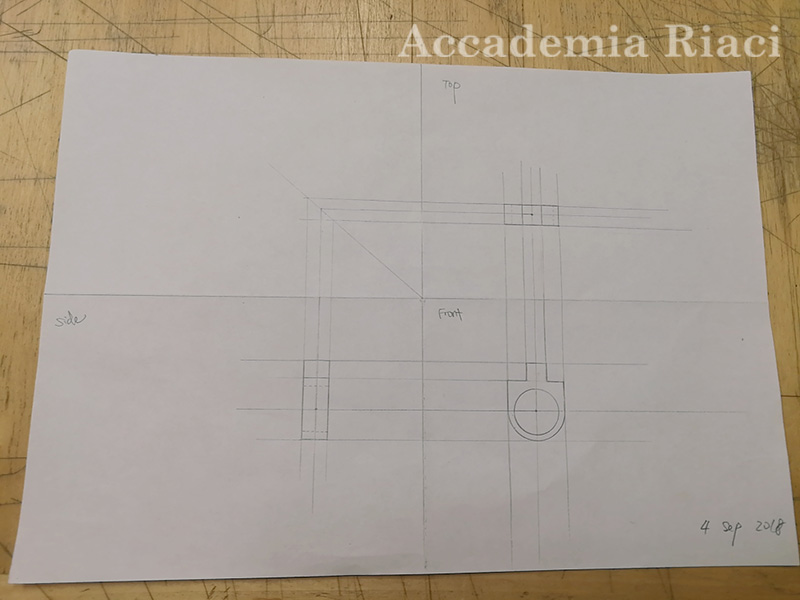 Most often we start with the front view by drawing centre lines. Next will be the up view.
Then, using the information we got for front and up, we could deduce the side view. By drawing an 45° line, we could transfer width of the ring to the side view.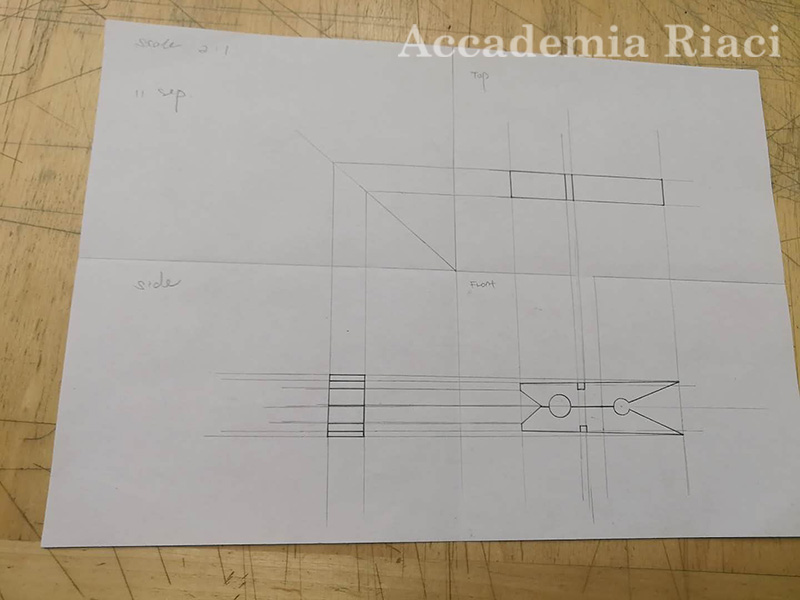 Unlike in picture 5 which is Scale 1:1, this is a Scale 2: 1 Clip drawing practice. Instead of the real size, we drew it two times bigger for practice purposes.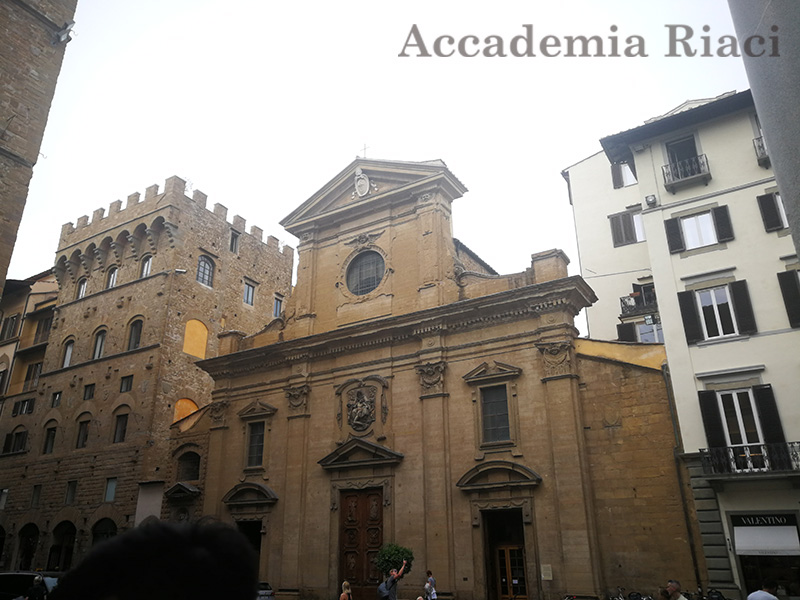 Just a 5 minutes walk from the school, we visited Chiesa di Santa Trinita on Art visit this week. It is called Church of Santa Trinita in English.
It was initially built in a simple Romanesque style respecting the austerity of the Vallombrosan order but later was enlarged and restored following a Gothic style.
The restoration works started at the beginning of the 1300s and went on for the entire century after.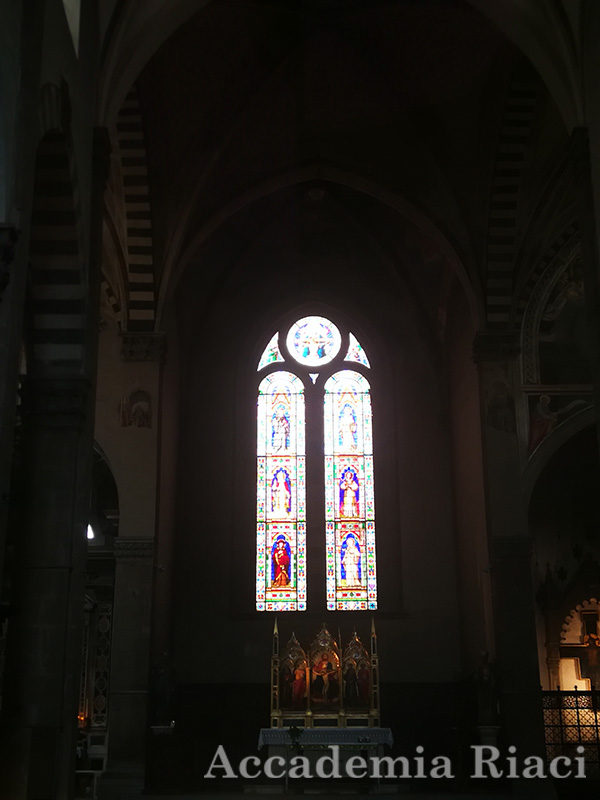 A beautiful glass window in the centre of the church.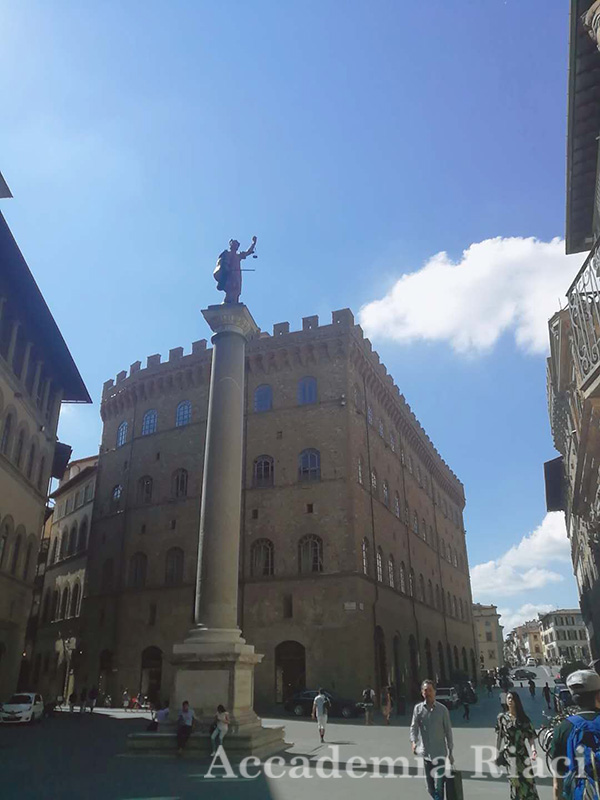 Statue of Justice in front of Chiesa di Santa Trinita. The sky in Florence always looks like it's painted.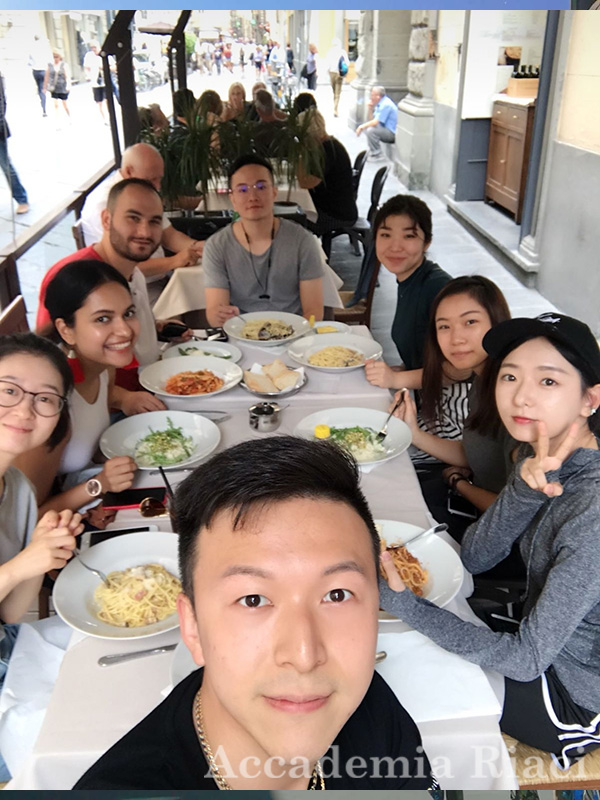 Tempted by the delicious food in Florence, me and my classmates. We ended our art visit with food that cannot be failed. "If for the sake of amour and cuisine, I must pay, I would give my life away. "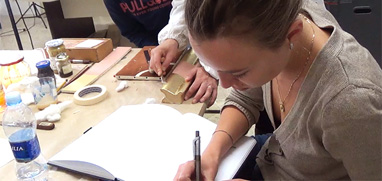 At Accademia Riaci, we are recruiting Course Reporters from our students. The students who are chosen to become Course Reporters are given 10 % of the tuition as their scholarship fee.
The Reporters who have submitted excellent reports will have his or her profile posted on our school website for the next 5 years as an alumnae and will be able to connect with their business chancesafter their graduation.