Accademia Riaci
Student Reports
Read all class reports from our students!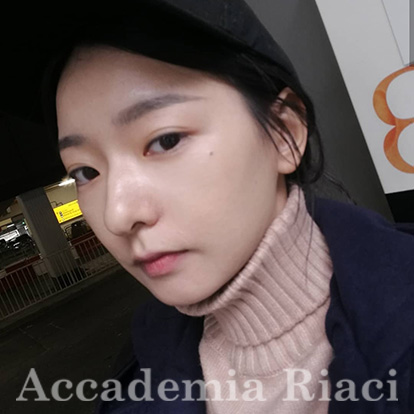 Reporter
Ashley Li Ye
Nationality: Singaporean
Course: Jewelry Design
Program: One Year Course
Period: Sep. 3, 2018 - Apr. 26, 2019
After graduating with a Diploma in business, Ashley decided to do something she likes and turns it into her career.
She has some experience in metalsmithing and precious metal Silver clay. After winning the competition hosted by Accademia Raici, she started her path in this therapeutic city, Florence.
Mar. 02, 2019 | Posted in Reports, Jewelry Making , Student Reporter | Tags:Ashley Li Ye, Jewelry MakingReporter: Ashley Li Ye | Course: Jewelry Making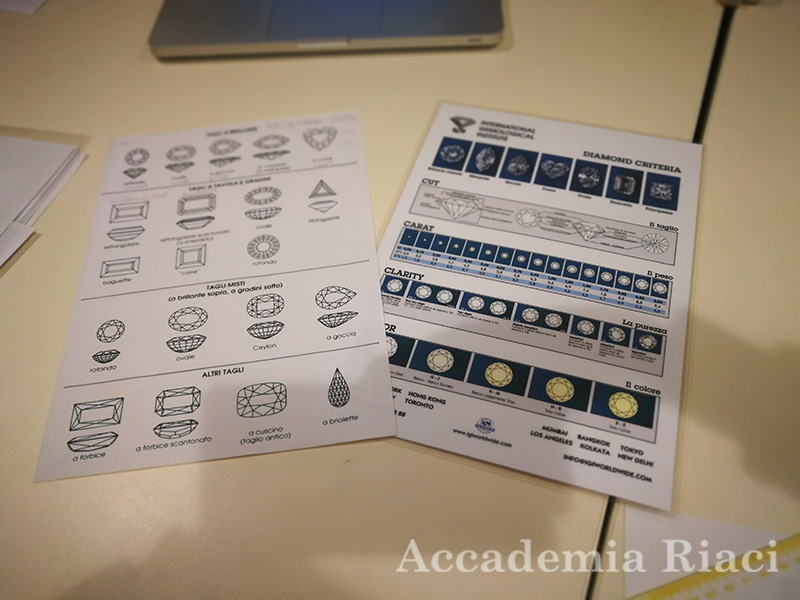 For this week we started on basic cuts of stones and also light reflections rendering on stones.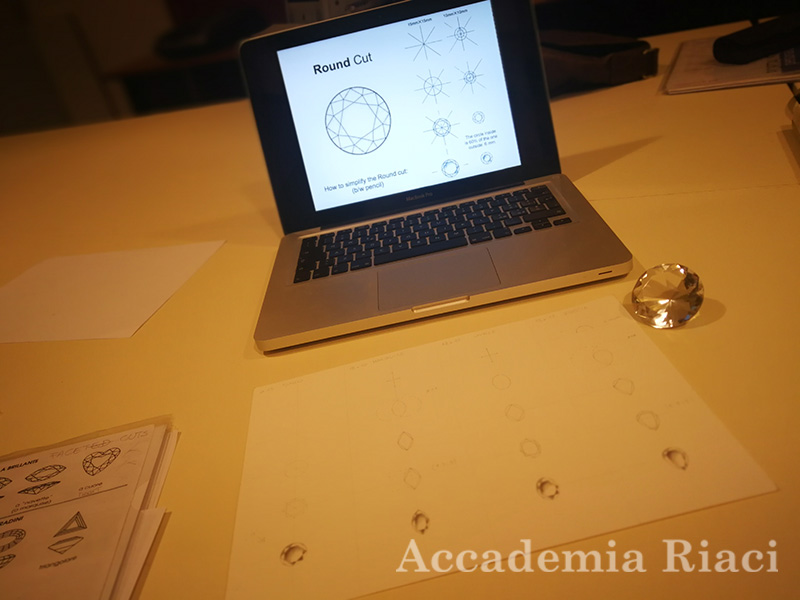 The instructor introduced to us how to simplify each cut when comes to designing jewelry, as it is not practical to draw out all the facets.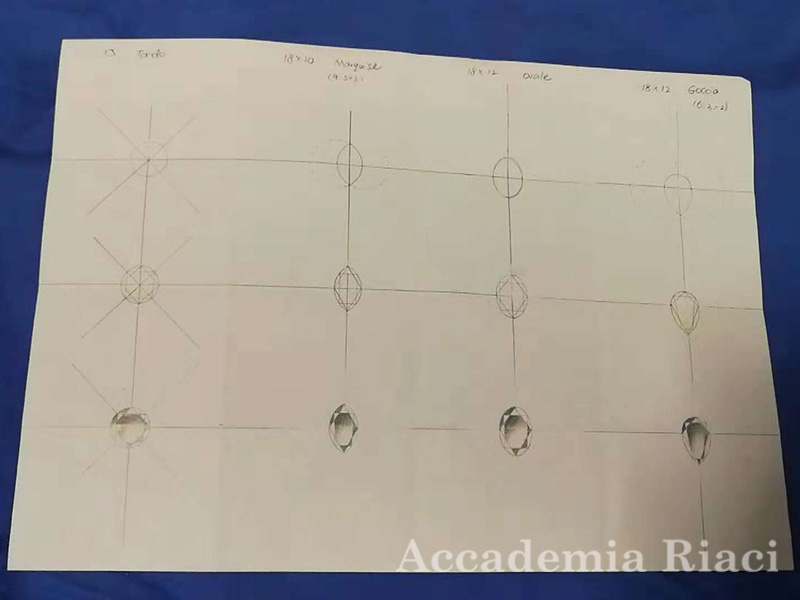 Starting with learning how to draw round, marquise, oval and pear shape for this week. We also learned how to render light reflections on stones.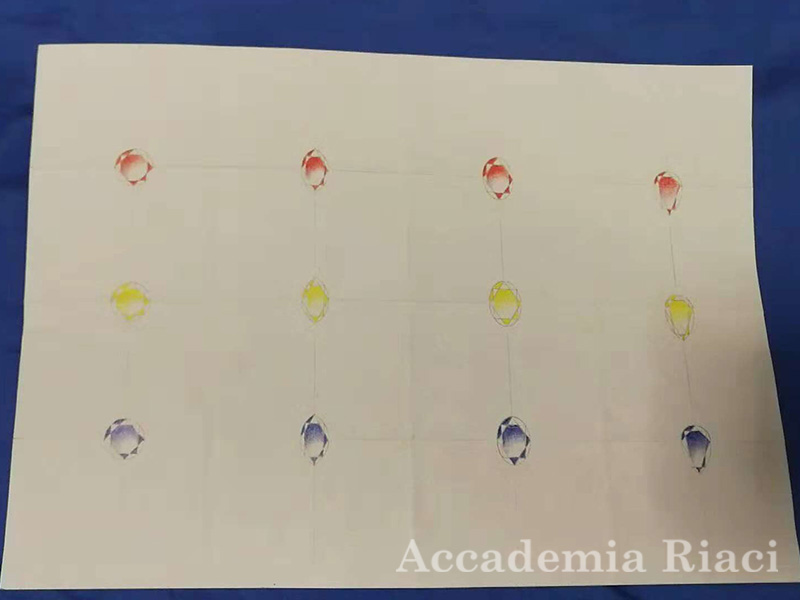 Continued with the color rendering of stones, we did 3 primary colors for each cutting which we learned earlier.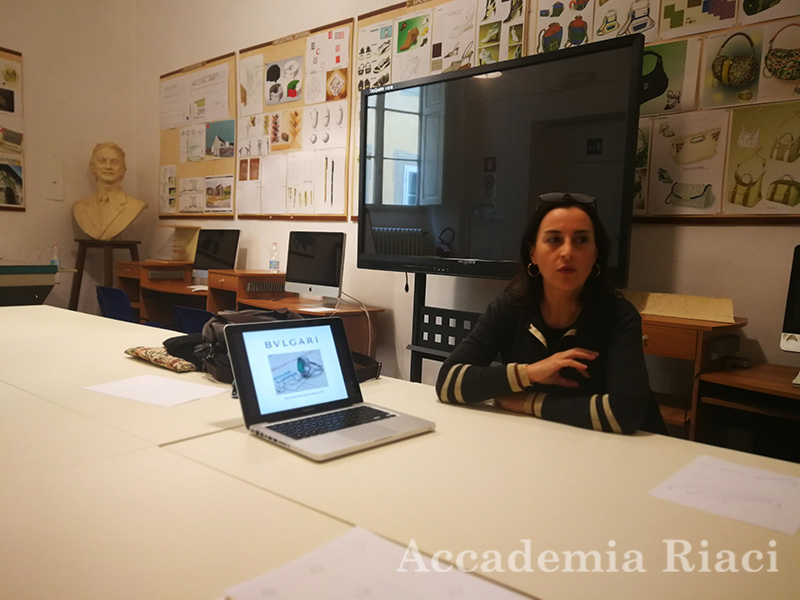 We were introduced to the history of BVLGARI, a Luxury Italian Jewelry brand. And also, the famous designs that it has produced.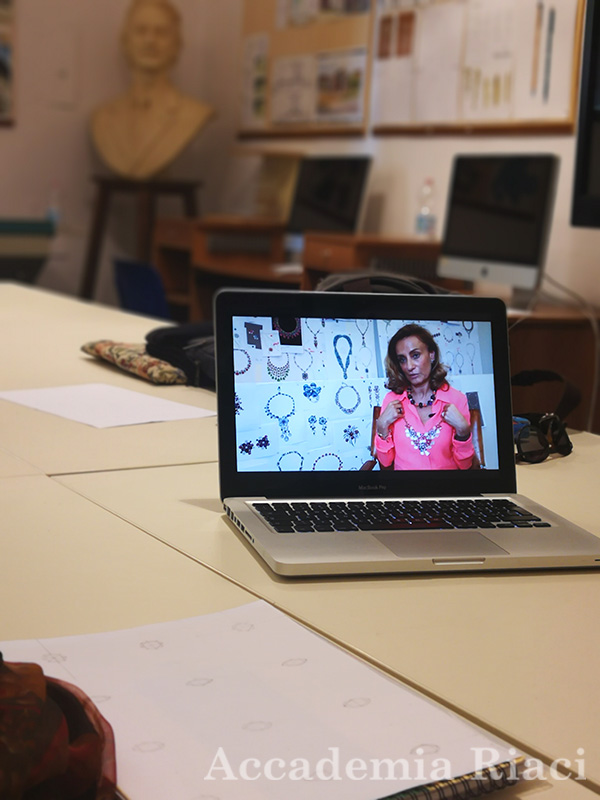 A video about production procedure of BVLGARI was watched. From choosing stones, jewelry designing to crafting.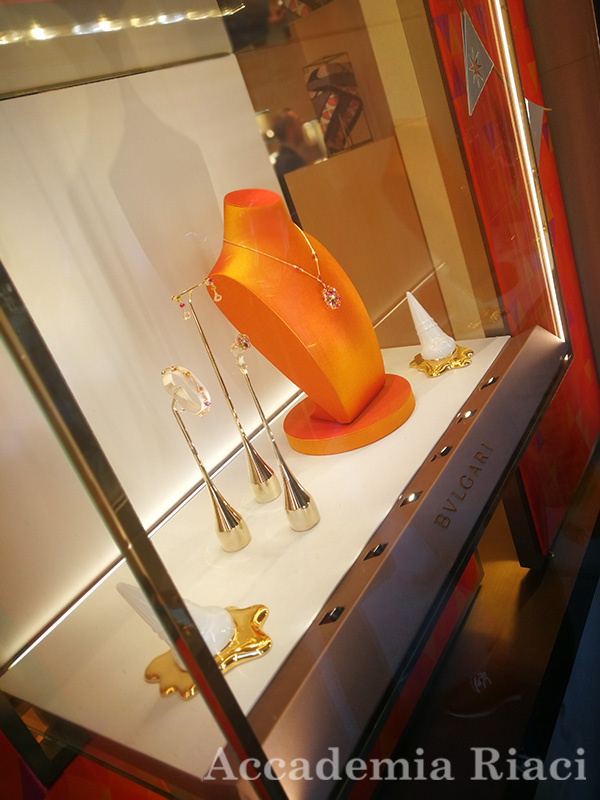 At the last lesson of the week, we went down to BVLGARI in Florence. It is famous for jewelry that has fantastic color combinations, using both facets and cabochon stone.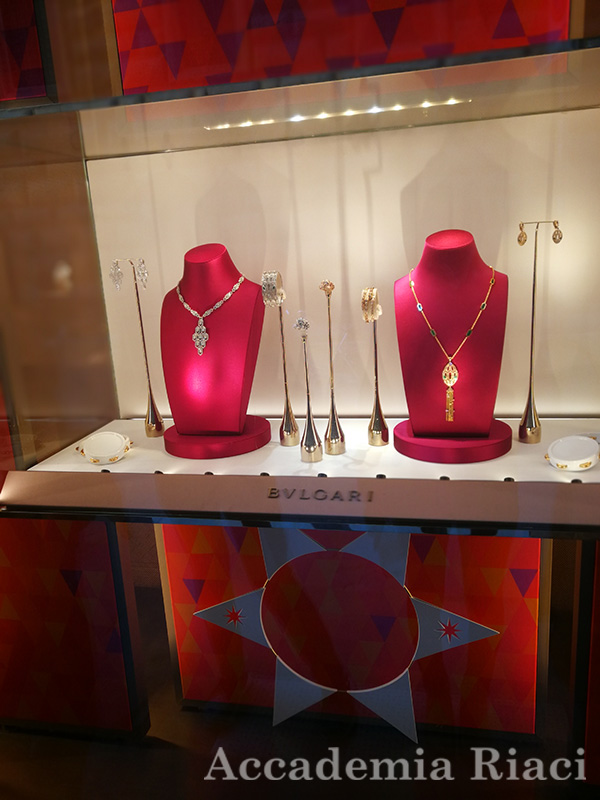 Most selling selection B.zero1 and snake series were also seen in the stall.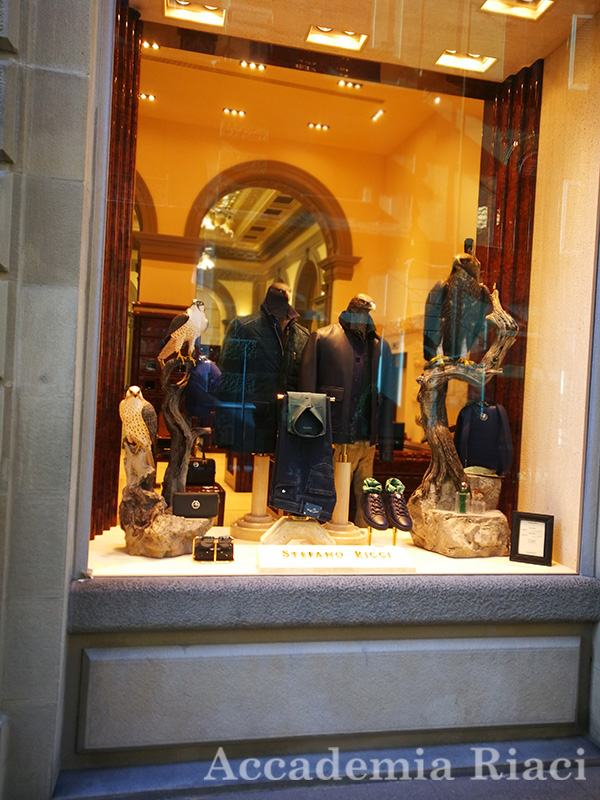 We also visited an Italian luxury lifestyle brand, Stefano Ricci, to update ourselves on the current fashion trend. At here, you can find designs often seen on politicians.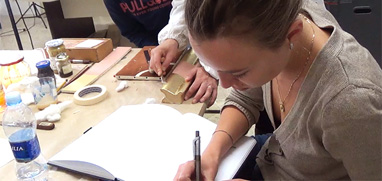 At Accademia Riaci, we are recruiting Course Reporters from our students. The students who are chosen to become Course Reporters are given 10 % of the tuition as their scholarship fee.
The Reporters who have submitted excellent reports will have his or her profile posted on our school website for the next 5 years as an alumnae and will be able to connect with their business chancesafter their graduation.