Accademia Riaci
Student Reports
Read all class reports from our students!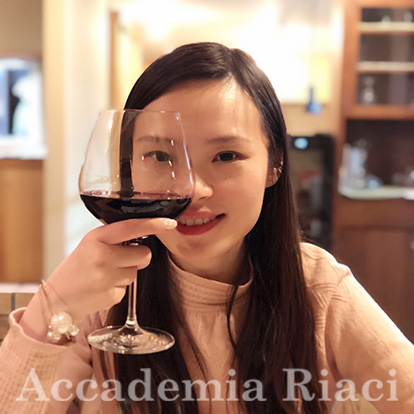 Reporter
Xiao Wangyue
Country: China
Course: Jewelry Design
Program: One-Year Course
Period: Jan 14, 2019 - Jul 26, 2019
🇬🇧 I haven't received professional training in jewelry when I was in university. I turned to be a jewelry designer from HR during my study abroad in Japan, and rely on my love for jewelry and the embarrassment of being a designer. After studying jewelry (design and making) in Japan, I worked in Tokyo as a jewelry designer. As a newcomer to the jewelry industry, there is still a long way to go, and I hope to make breakthroughs and improvements in the next six months in Italy.
🇨🇳 并非科班出身,在日留学期间从HR转战珠宝设计,完全凭借着自己对宝饰品的这份热爱与对设计师这份职业的憧憬。在日学习了珠宝设计与制作后留在东京工作。作为珠宝界的新人,还有很长的路要走,希望在意大利的这半年中有所突破和提高。
Jul. 25, 2019 | Posted in Reports, Jewelry Making , Student Reporter | Tags:Xiao Wangyue, Jewelry MakingReporter: Xiao Wangyue | Course: Jewelry Making
临摹宝格丽的经典耳环设计,运用之前学习的宝石上色技法进行水彩上色。

Copy painting Bulgari's classic earring design。Use the gems coloring techniques that I learned before to paint in watercolor.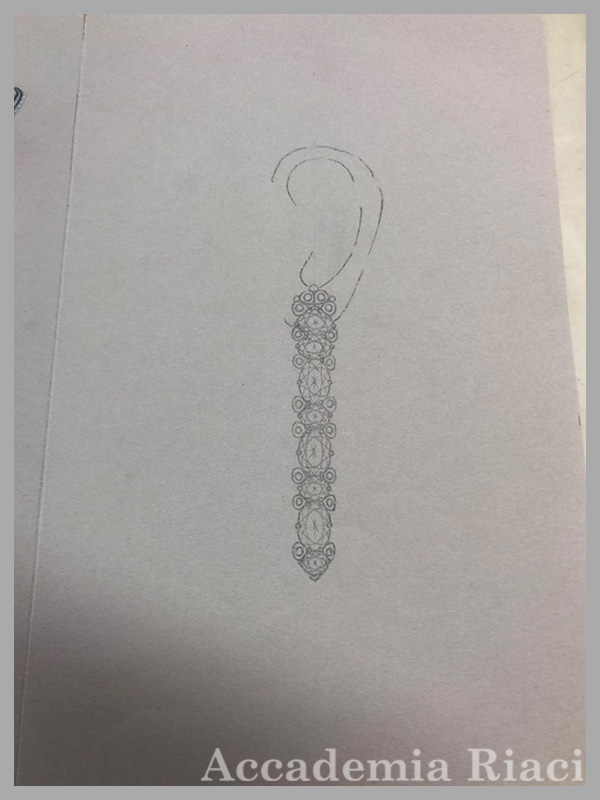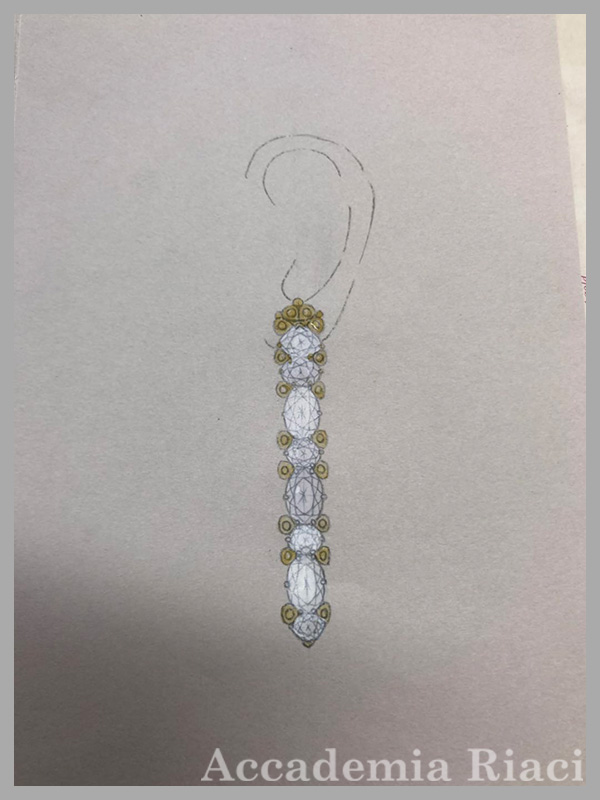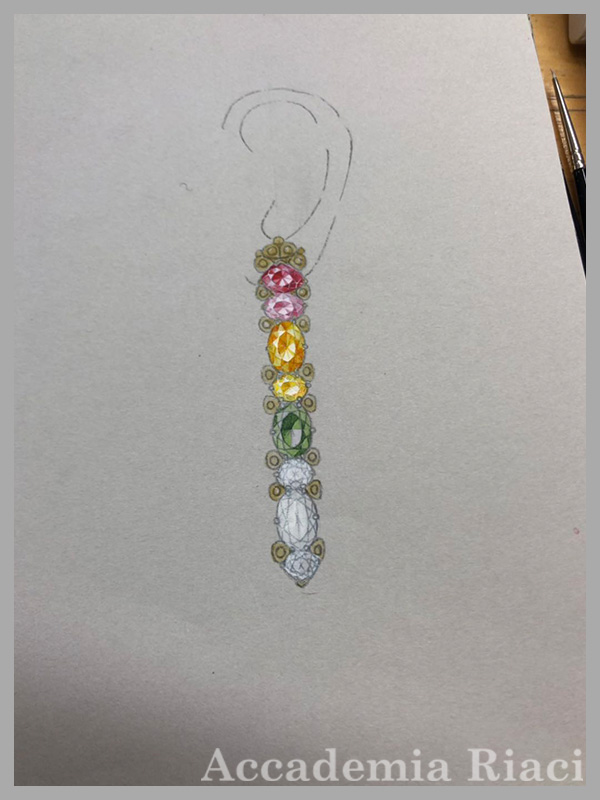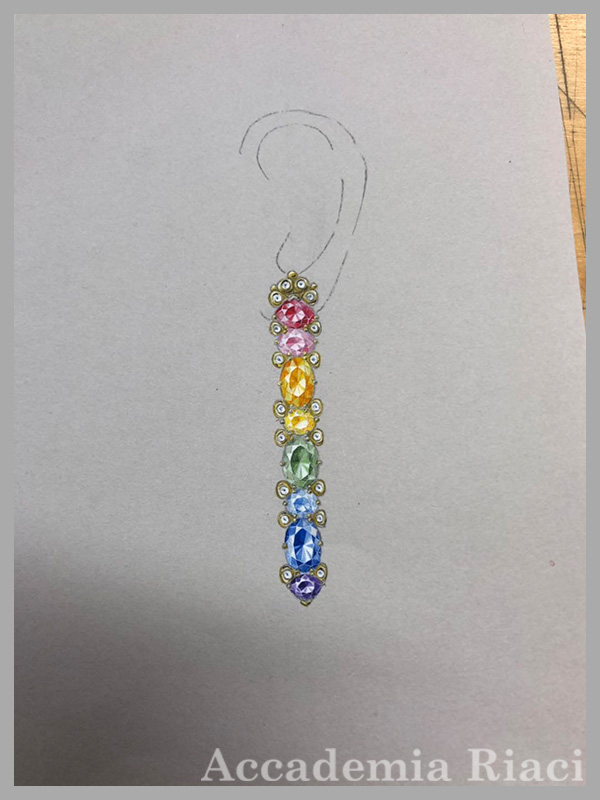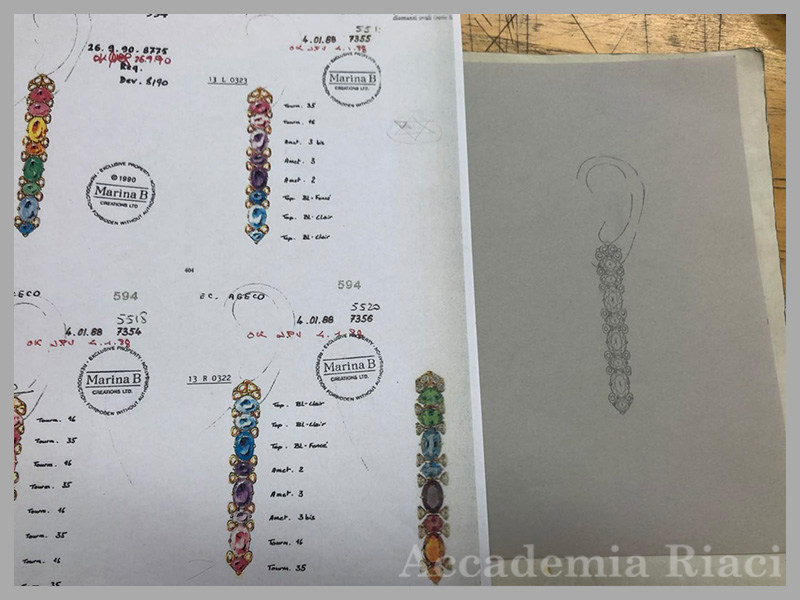 跟老师一起参观碧提宫,精美的天顶画,巴洛克的豪华装潢,目不暇接。还有古老的设计手稿,莫名感动。

Visit the Pitti Palace with the teacher. The exquisite zenith paintings, and the luxurious decoration of the Baroque. There are also ancient design manuscripts which made me inexplicably moved.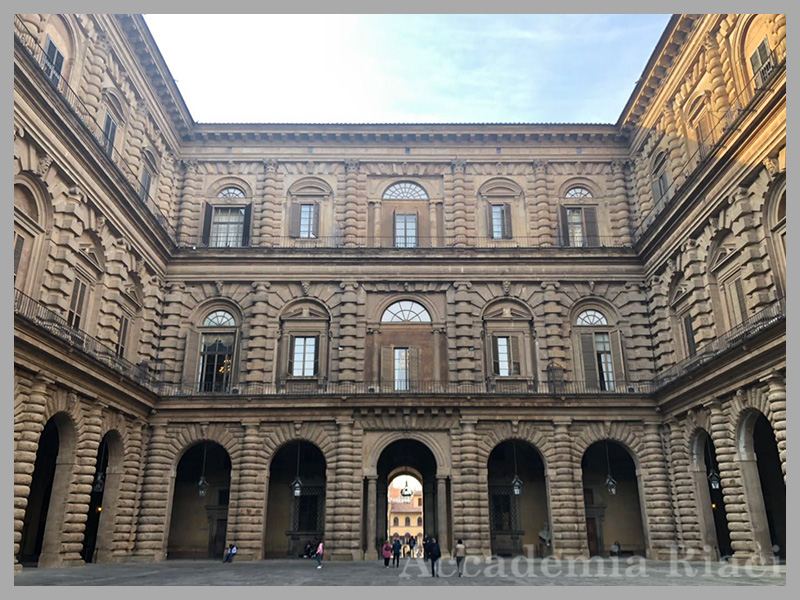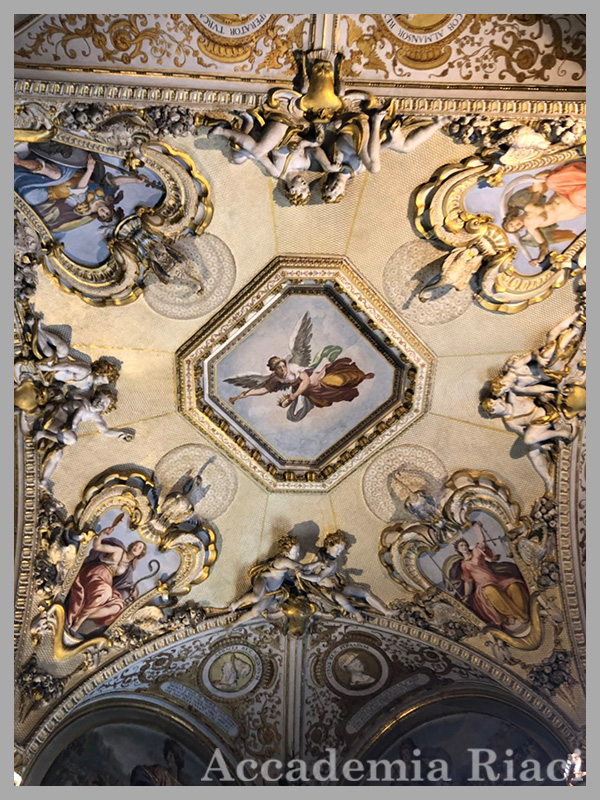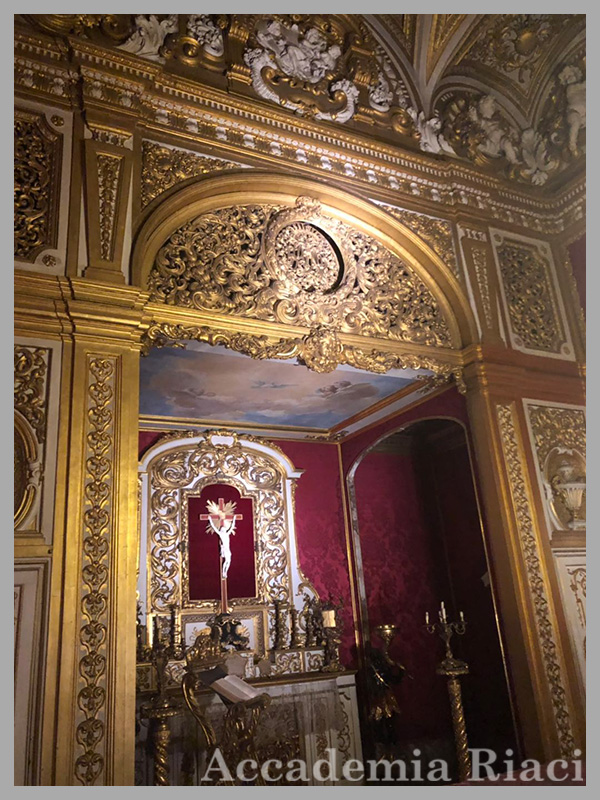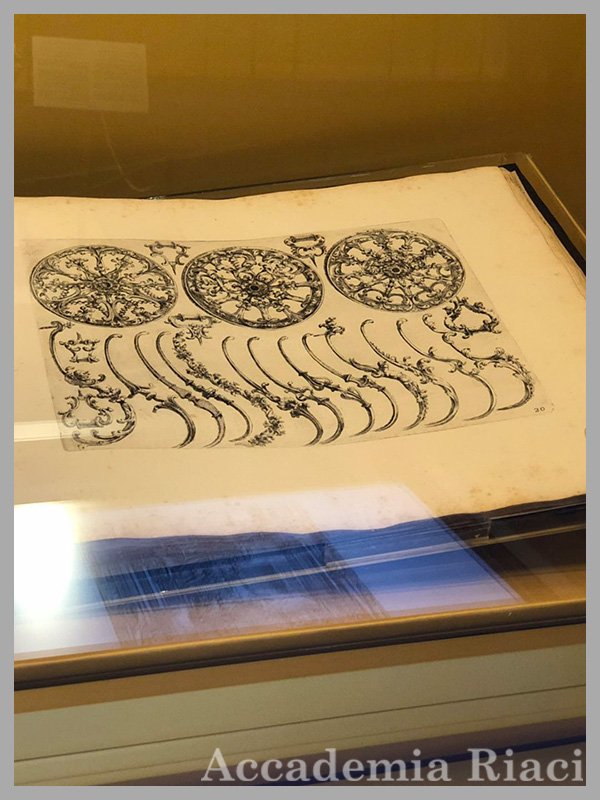 最关注的就是古董珠宝展室,看到许多原来只在书籍和杂志上看到过照片的珍品实物,真的非常震撼。尤其是著名品牌Buccellati的古董收藏,不愧是皇室御用。

My main concern is the antique jewellery showroom. It is really shocking to see many treasures that were originally seen only in books and magazines. Especially the antique collection of the famous brand Buccellati. It is indeed a royal brand.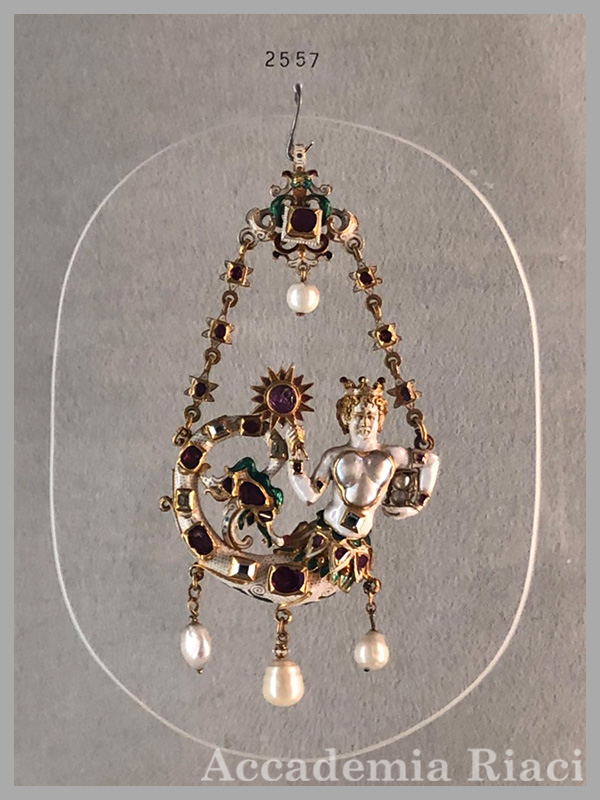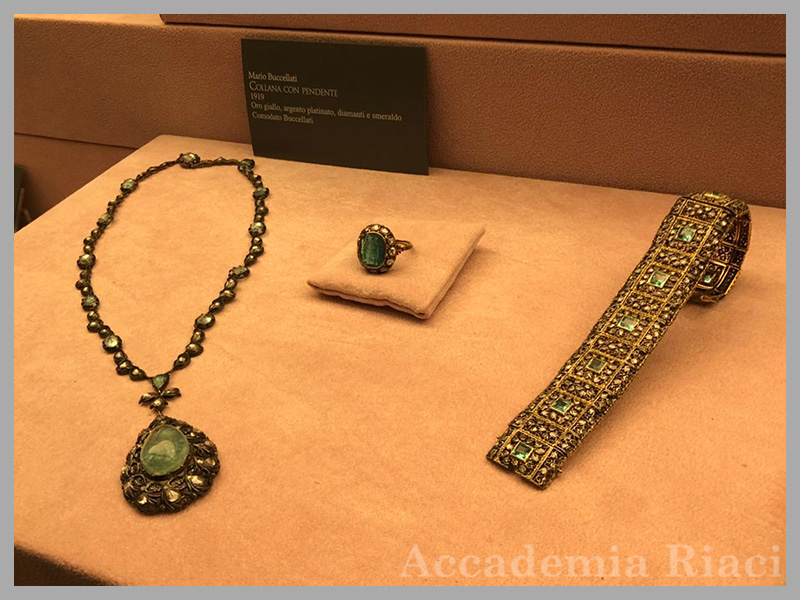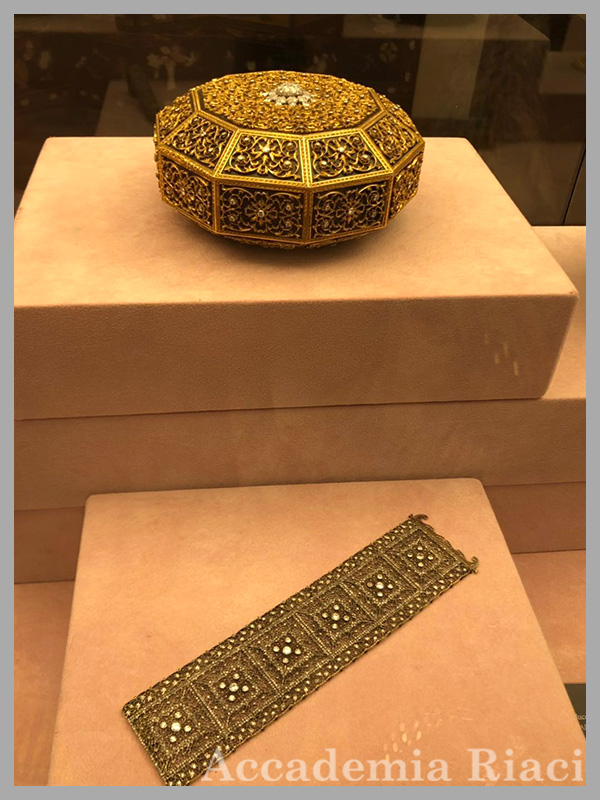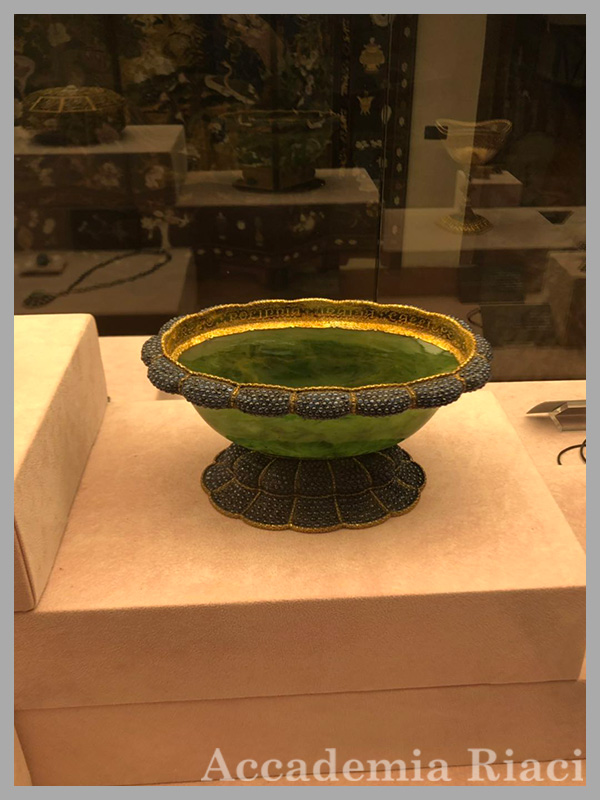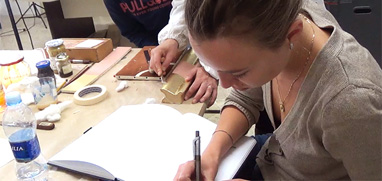 At Accademia Riaci, we are recruiting Course Reporters from our students. The students who are chosen to become Course Reporters are given 10 % of the tuition as their scholarship fee.
The Reporters who have submitted excellent reports will have his or her profile posted on our school website for the next 5 years as an alumnae and will be able to connect with their business chancesafter their graduation.