Accademia Riaci
Student Reports
Read all class reports from our students!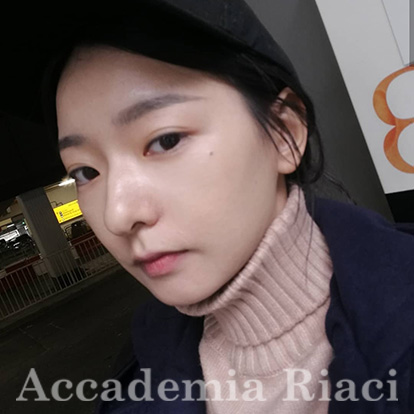 Reporter
Ashley Li Ye
Nationality: Singaporean
Course: Jewelry Design
Program: One Year Course
Period: Sep. 3, 2018 - Apr. 26, 2019
After graduating with a Diploma in business, Ashley decided to do something she likes and turns it into her career.
She has some experience in metalsmithing and precious metal Silver clay. After winning the competition hosted by Accademia Raici, she started her path in this therapeutic city, Florence.
Feb. 14, 2019 | Posted in Reports, Jewelry Making , Student Reporter | Tags:Ashley Li Ye, Jewelry MakingReporter: Ashley Li Ye | Course: Jewelry Making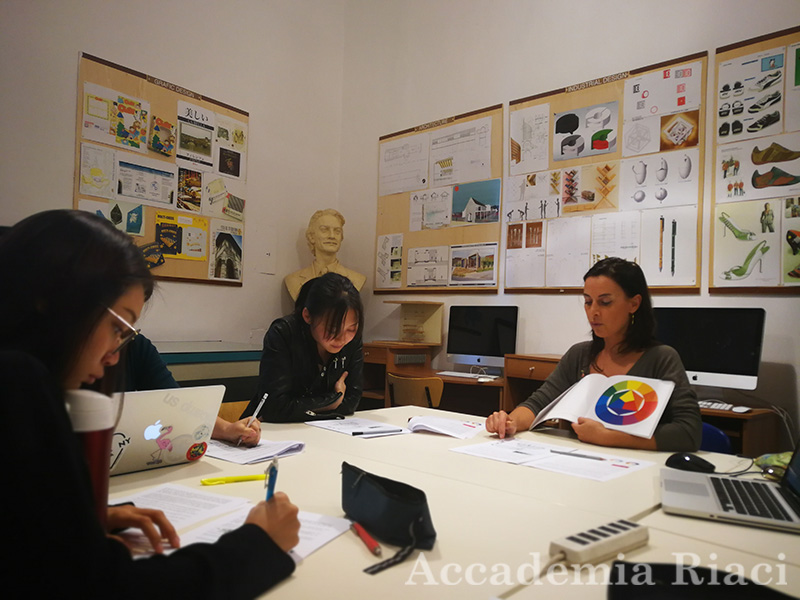 In this week, we learned about the most common things in our lives—colors. We started by learning the color wheels.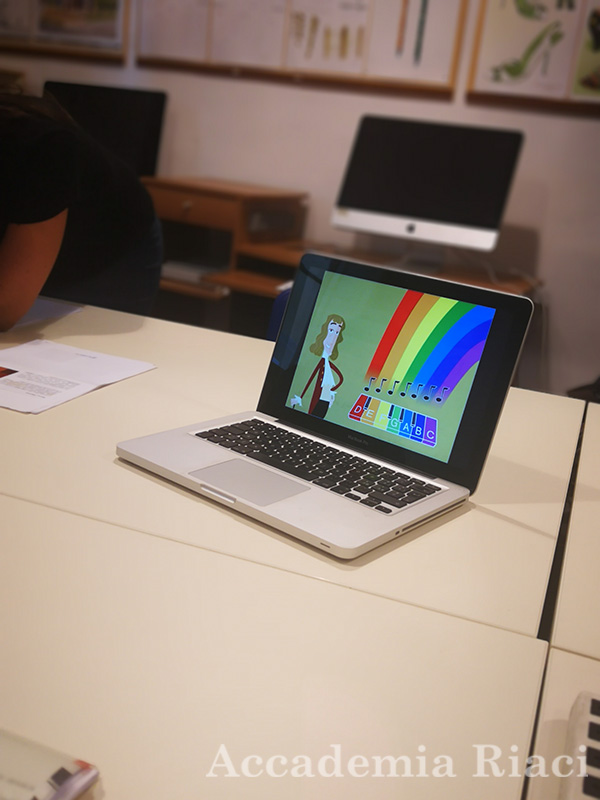 And then we watched a movie on scientist perspectives of colors. Elementary, secondary and tertiary colors.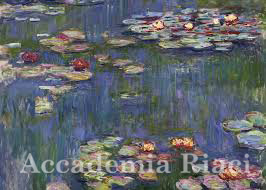 We learned about analogous colors which are colors located next to each other on the color wheels. Those colors create a sense of harmony and pleasing to the eye. Here is one example, Waterlilies by Claude Monet in 1914.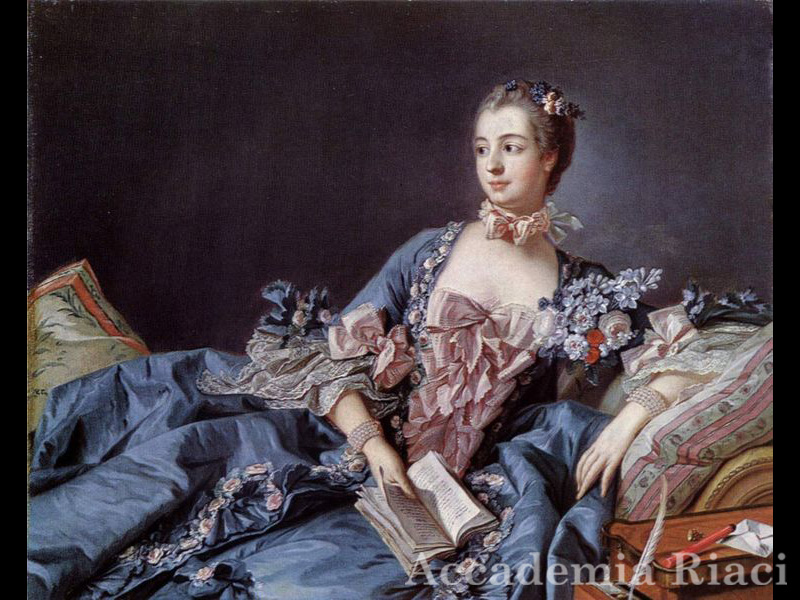 Also in Mrs. Marquise de Pompadour by Francois Boucher, he chose blue, purple and splashes of red which are harmonious and pleasant to the eye.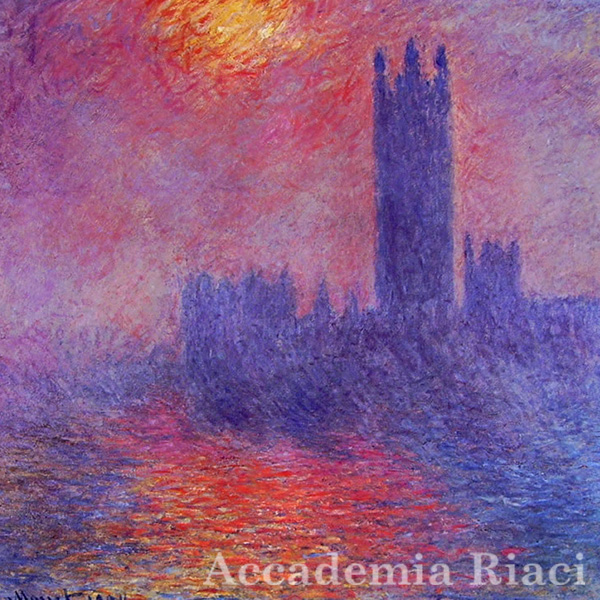 Following with effects of the composition of colors. Shown in II Parlamento by Claude Monet in 1904. During the Renaissance, artists have used the atmospheric perspective to create depth in their landscapes.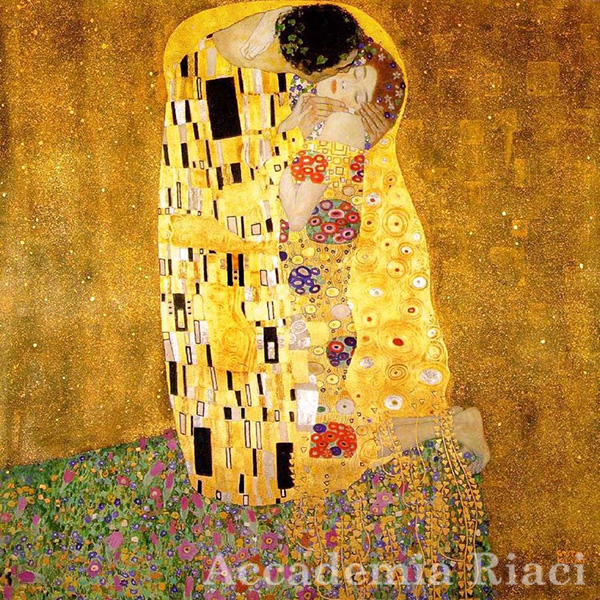 We also learnt artist that used only specific color to paint. For example, the Austrian symbolist painter Gustav Klimt. Famous in using yellow color to represent warmth, love and passion.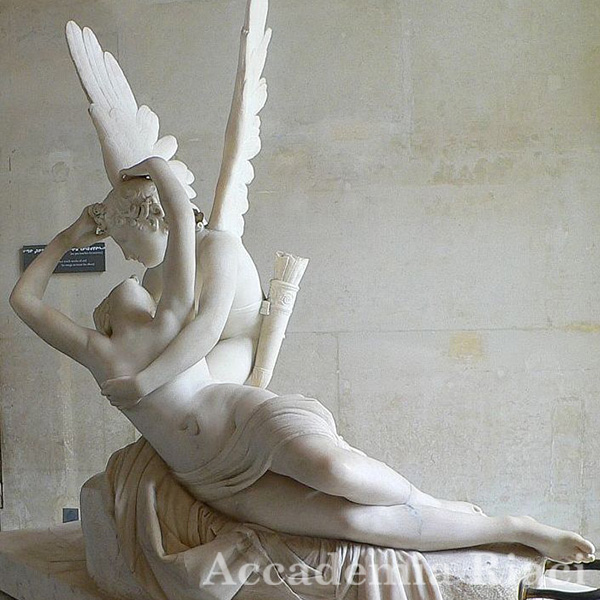 Antonio Canova was an Italian Neoclassical sculptor, famous for his marble sculptures. His creations are mainly found in white.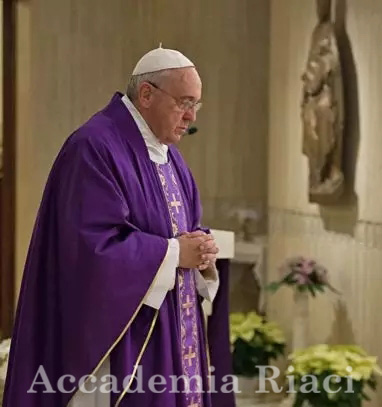 Purple is a significant color to Italians. It is seen often related to the church. It is also the colors of the soccer team.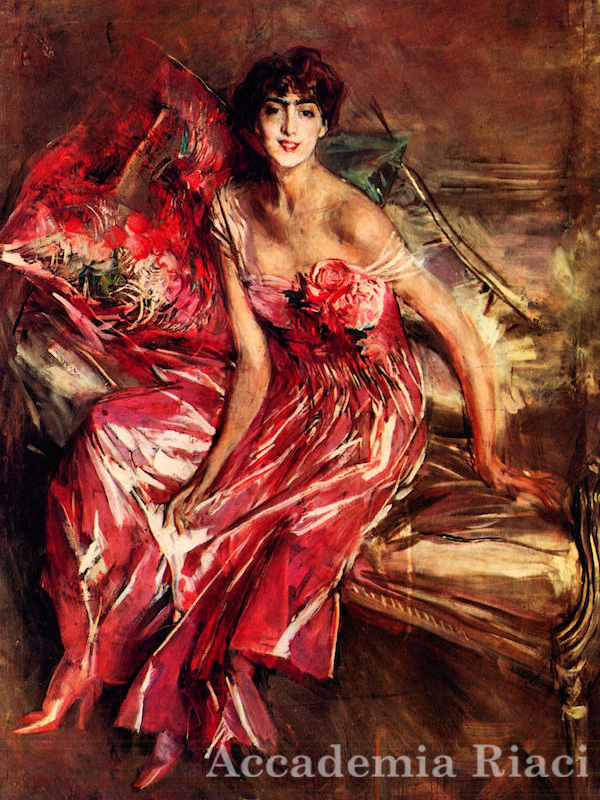 Giovanni Boldini was an Italian genre and portrait painter. He is famous for the Lady in Pink.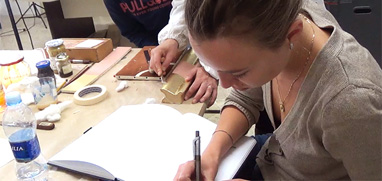 At Accademia Riaci, we are recruiting Course Reporters from our students. The students who are chosen to become Course Reporters are given 10 % of the tuition as their scholarship fee.
The Reporters who have submitted excellent reports will have his or her profile posted on our school website for the next 5 years as an alumnae and will be able to connect with their business chancesafter their graduation.